Happy Winter Solstice! Apparently, the place to be this shortest day of the year is Stonehenge.
Here's the personal, always emotional weather report: After a drizzly Saturday, a soft rain started falling again yesterday afternoon.
All of which is the kind of gentle preparation the parched soil needs to absorb the predicted torrents of El Nino, due to arrive sometime in the new year.
For a few months, the garden will be off life support. At last the hose can be coiled up and stowed, one less tripping hazard. Not to be a jinx or anything, but hello, rainy season.
The U.S. Geological Survey noted as of October 5, 2015, that "California's 2015 and 2014 Water Years, which ended September 30, 2015, were the warmest years on record.
2014 was the third driest year on record. On April 1, 2015, the California Department of Water Resources measured the statewide water content of Sierra snowpack at five percent of average for April 1st." (California's "water year" runs from Oct. 1 to May 31.)
Looking through old December blog posts, there's lots of photos celebrating the seasonal return of moisture.

Cussonia gamtoosensis, December 2013
Leucadendron salignum 'Blush,' December 2010
Mangave 'Bloodspot,' December 2010
Echeverias, December 2010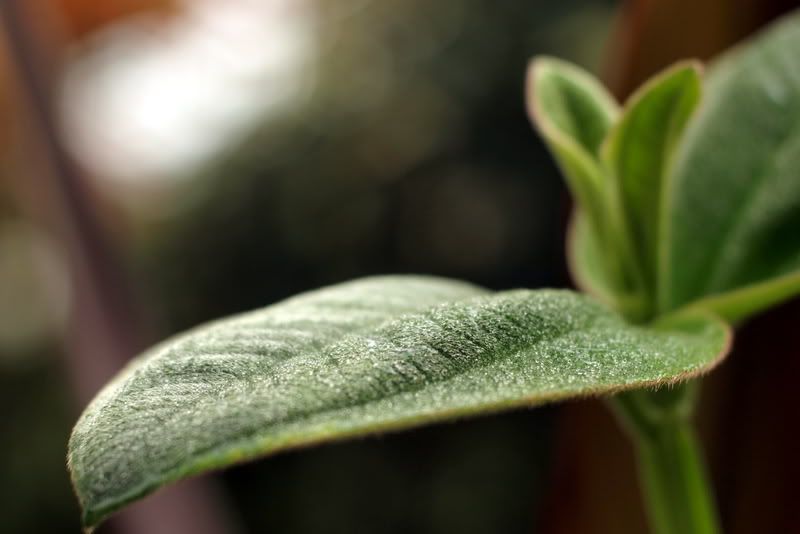 Tibouchina heteromalla, December 2010
Euphorbia characias, December 2010
Canna 'Bengal Tiger,' December 2010
Canna 'Intrigue,' December 2010
Sedum nussbaumerianum, December 2010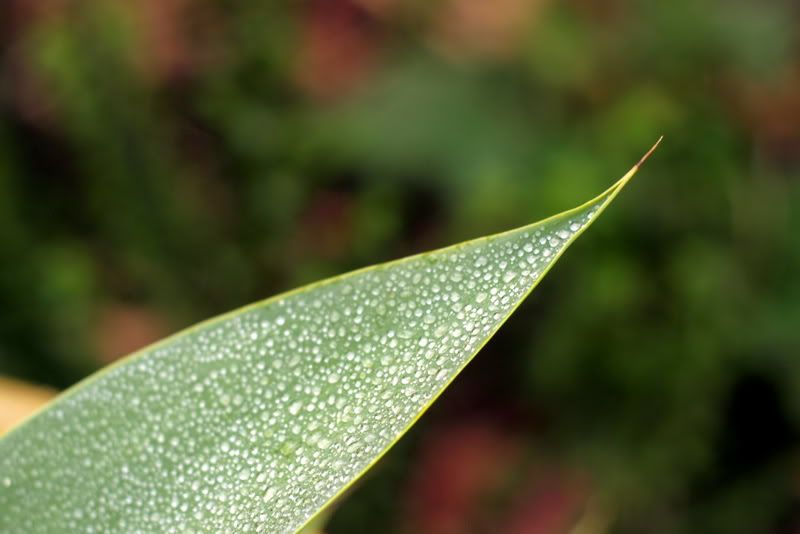 Agave attenuata, December 2010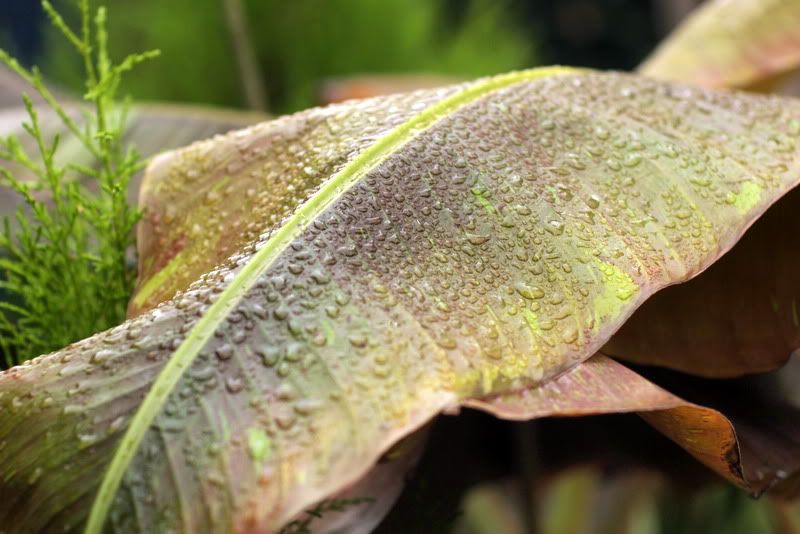 Musa 'Siam Ruby,' December 2010