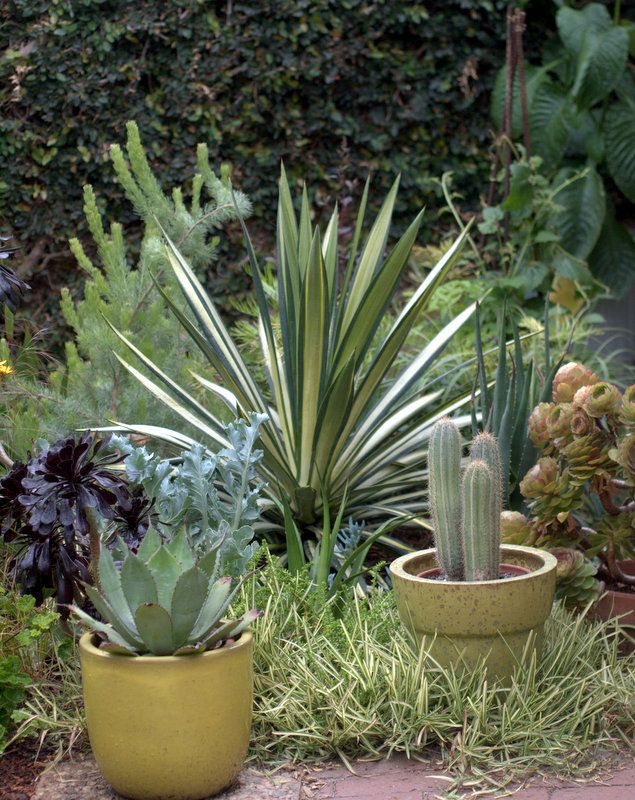 What a difference almost a year makes. Photo above taken May 2015. Agave 'Mateo' is directly in front of the varigateted agave, swamped in grass, leaf tips just visible.
Not a a nice way to treat a prize agave, but I do get impatient with bare ground. As 'Mateo' has been gradually bulking up, I've been thinning his compadres.
Gone: The variegated Agave sisalana. A small pup was potted up. This agave is a traveler.
Gone: Adenanthos sericeus, Coastal Woolybush. Perished from natural causes. I planted another one elsewhere this fall because it's too lovable to live without.
Gone: The variegated St. Augustine grass — well, most of it anyway. We'll see what turns up later in the year.
Remained: Agave 'Mateo,' a suspected cross of bracteosa/squid agave and lophantha. When young, this agave is not much to look at.
And I've only seen one mature specimen before, but it was magnificent. Beautiful, airy architecture with those stacked curving leaves.
Probably from lophantha it gets that subtle coloring on the leaves, a faint central band.
I wish I'd noted when I planted it, but I'd say it's doubled in size in the ground.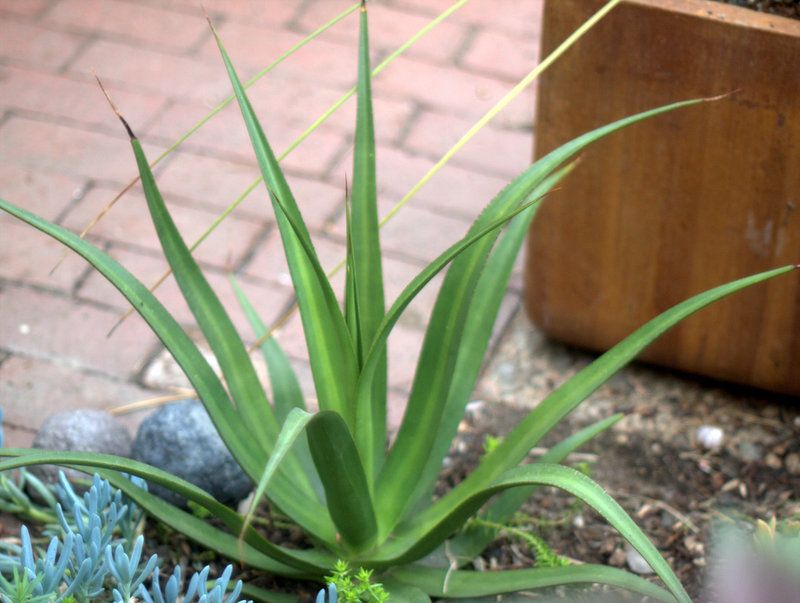 Now that he's finally making good size, I'm giving him some room. I think this is going to be 'Mateo's' leap year.