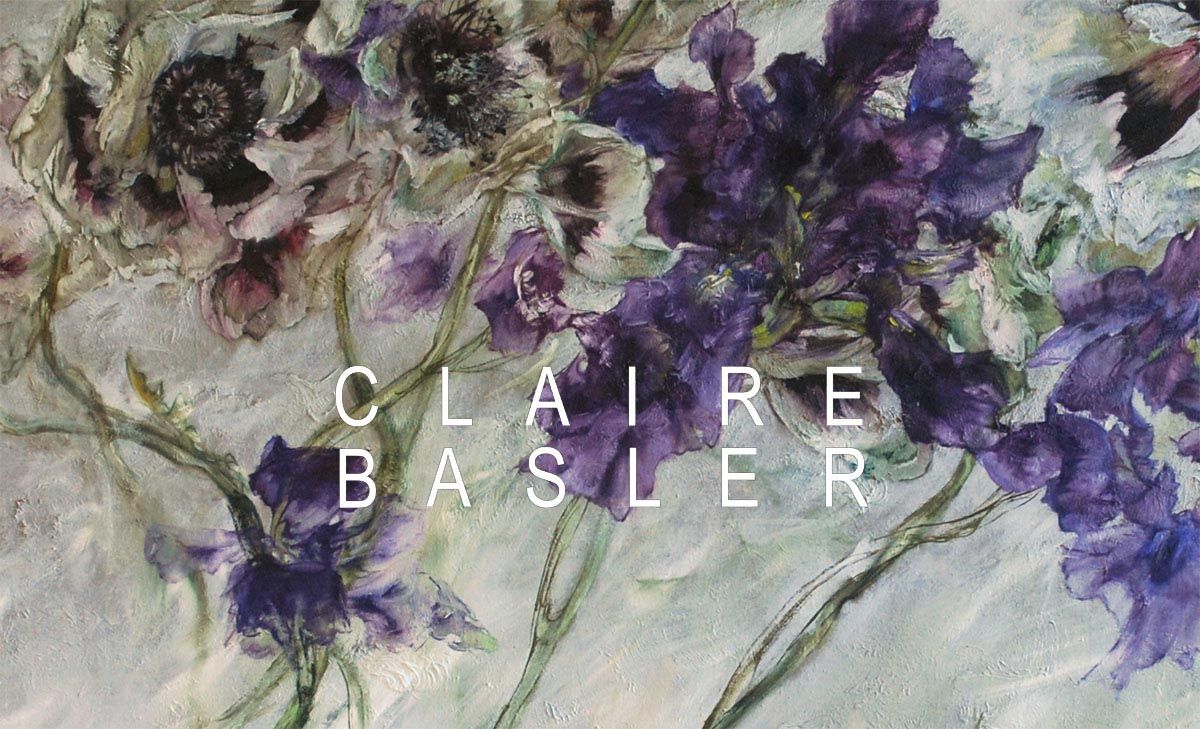 In an office yesterday was a Japanese four-panel painting on wood of chrysanthemums, goldenrod and wisps of flowering miscanthus.
The stark white of the mums popped against the tawny background, but the panels' overall effect was of a soothing, subtle glow with quiet movement etched onto its surface.
Any business to be conducted in that office would not be disrupted by this lovely but soft-spoken art.
Which got me thinking about the current state of flowers pictorially.
Are artists still interested in glorious, full-throated renderings of flowers?
Or have we been done in by the sentimental, genteel approach, like chintz wallpaper, or overly stylized graphic design musings?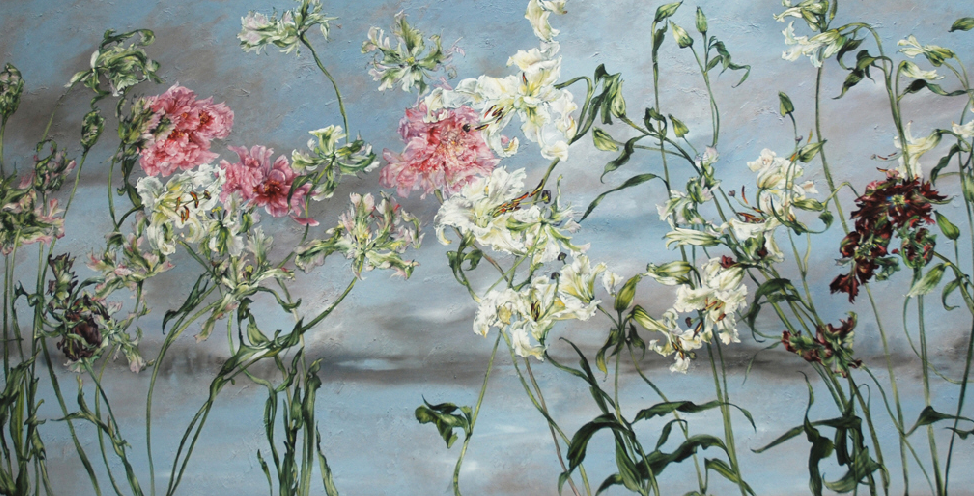 By providing those twin stark contrasts, you can tell I'm not really au courant with the subject.
But I do know when I first came across French artist Claire Basler's large scale flower paintings they held that proverbial shock of the new for me.
See for yourself.