Last Sunday we roadtripped up the coast about two hours near Carpinteria, where Seaside Gardens was having a "Spring Fling."
The day before, Saturday, I drove myself two hours south to check out the San Diego Horticultural Society's spring garden tour.
All told, I put 400 miles on the car. The spring rush is definitely on, and already I'm wondering if I've got the stamina to keep up.
But it was so worth it. Everywhere I went the spectacular pin cushion flowers of leucospermum were stealing the show.
A Del Mar garden on the San Diego Horticultural Society tour was filled with these South African shrubs arrayed against a backdrop of Torrey pines.
Australian plants like grevilleas, isopogon, and banksias were well represented too.
Even though it was a two-hour drive south, I took a chance on the San Diego Hort. Society tour this spring and was not at all disappointed.
Leucospermum and other members of the proteaceae family are grown commercially as cut flowers in San Diego, so it's no wonder they flourish in private gardens too.
The steep banks of the owner's ravine were a particularly favorable site.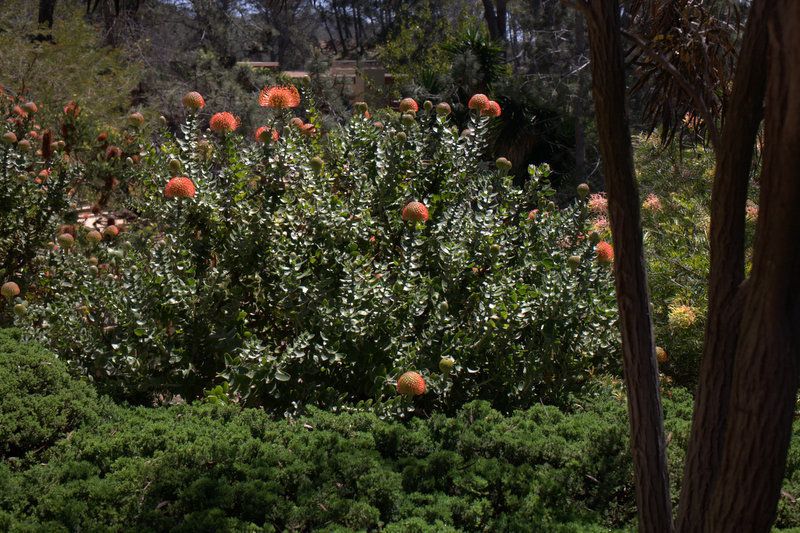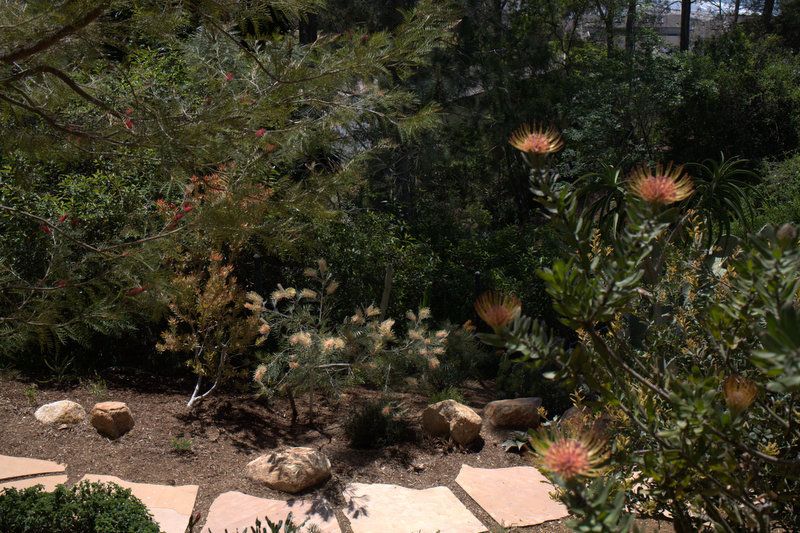 Looking down onto the floor of the ravine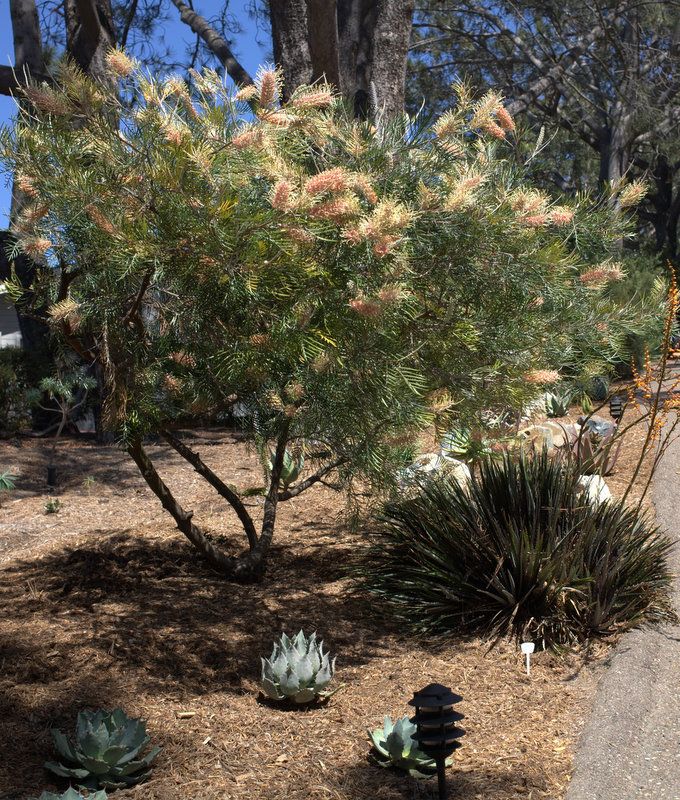 Grevillea 'Peaches & Cream' alongside the driveway at the entrance to the house and garden
For a closeup view of these flamboyant pin cushions, these were some of the beauties Seaside Gardens had for sale on Sunday, about 200 miles north of San Diego.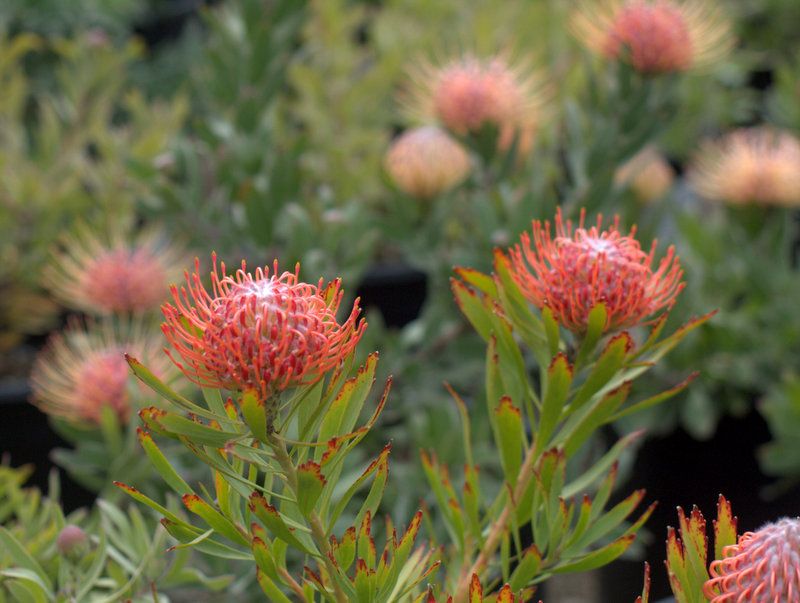 'Tango'
I think this one was labeled 'Spider'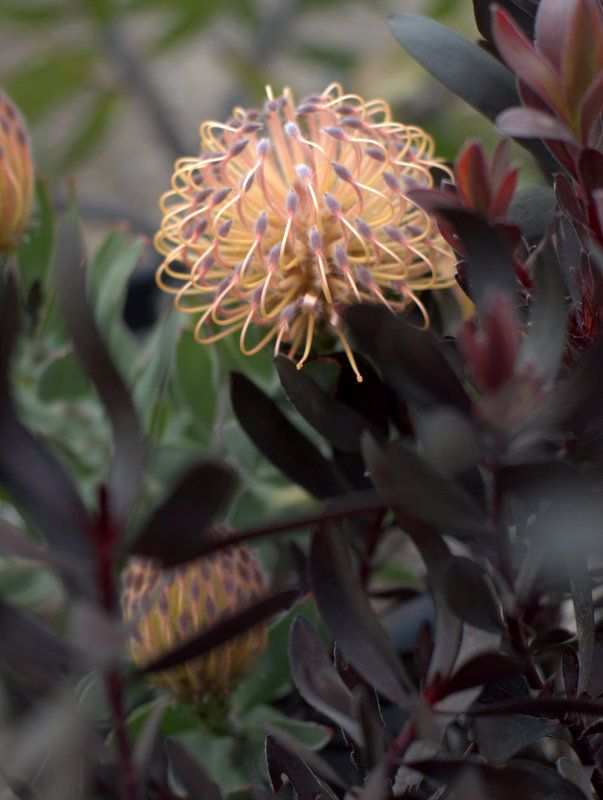 This one was leaning on Leucadendron 'Ebony'
Leucospermum reflexum hybrid