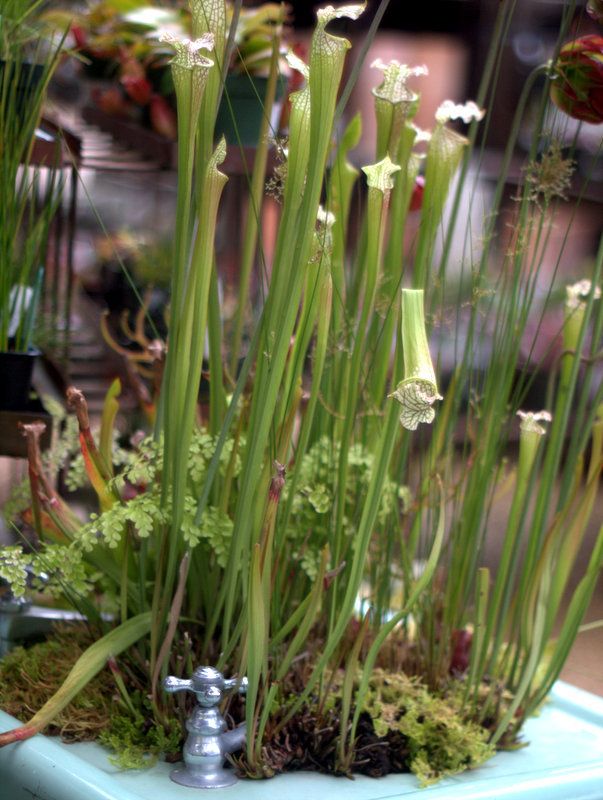 Growing sarracenia in a sink, as seen at Flora Grubb Gardens, is a not-too-subtle reminder of the one thing you must never forget to grow them successfully.
Water, of course. These are bog plants after all. But there's something else…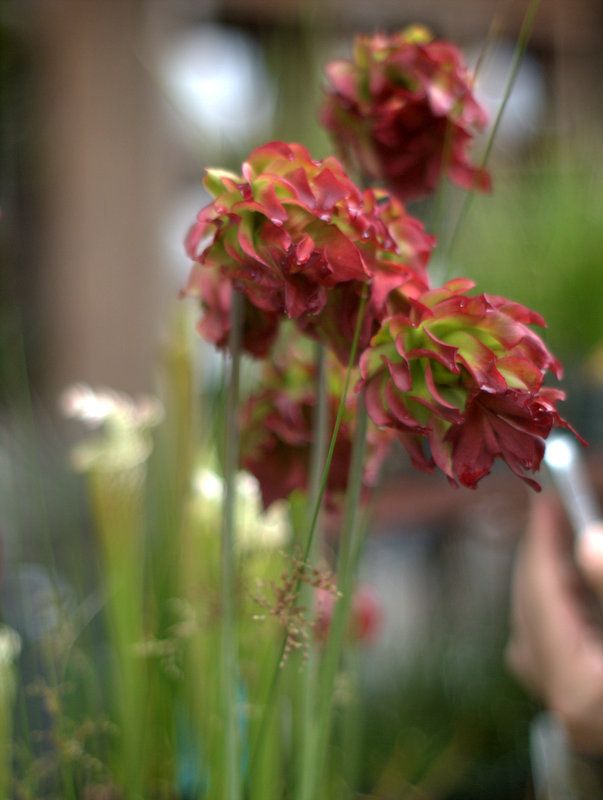 Never, never give them water out of your faucet. Or water you've let sit in a pail outdoors, thinking you've leached out any impurities, which I've tried in the past.
They hate the minerals in our tap water and must be given distilled water. Maybe your tap water varies. Here in Long Beach, Calif., we've got some hard water flowing through our pipes.
I'm only bringing this up because I'm seeing these sun-loving native bog plants at sales and shows again, and I always ask about the water thing, hoping the rules maybe have changed or relaxed. Um, no. Here's a garden fantasy: Wouldn't it be nice to have distilled water delivered every week for your pitcher plants?
Other than the water sensitivity, these self-feeding, carnivorous plants are said to be fairly easy to grow. Acidic, peaty soil, no fertilizer.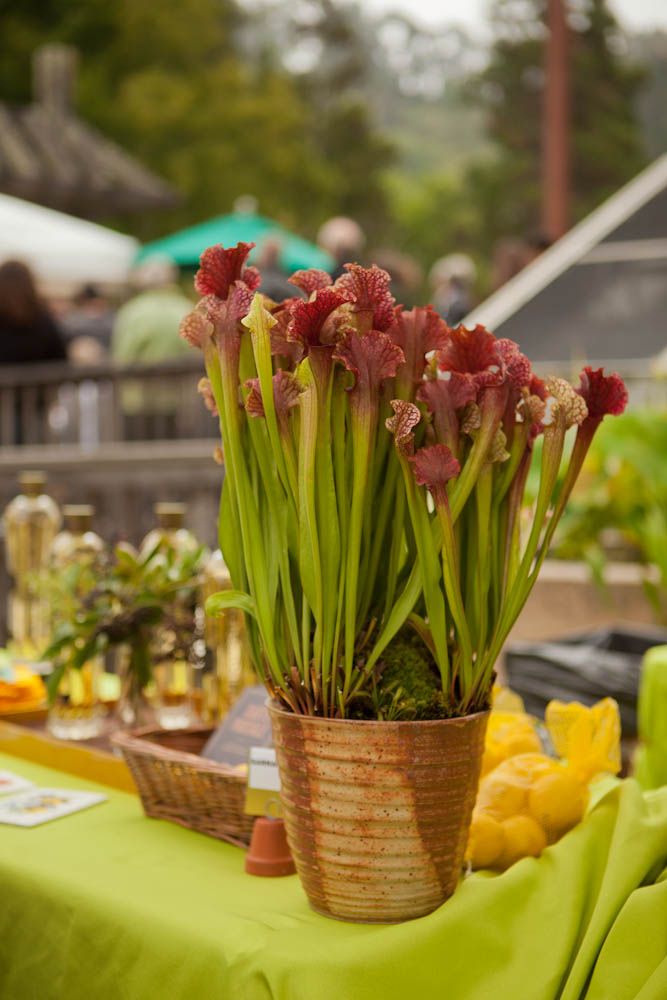 The pitchers are as sexy as the flowers.
Unfortunately, those of us in zone 9-10 might also have an issue with their winter dormancy needs of a cold period for 2-4 months.
I'd love to hear any success stories in zone 10.