How could I forget the Japanese silverleaf sunflowers?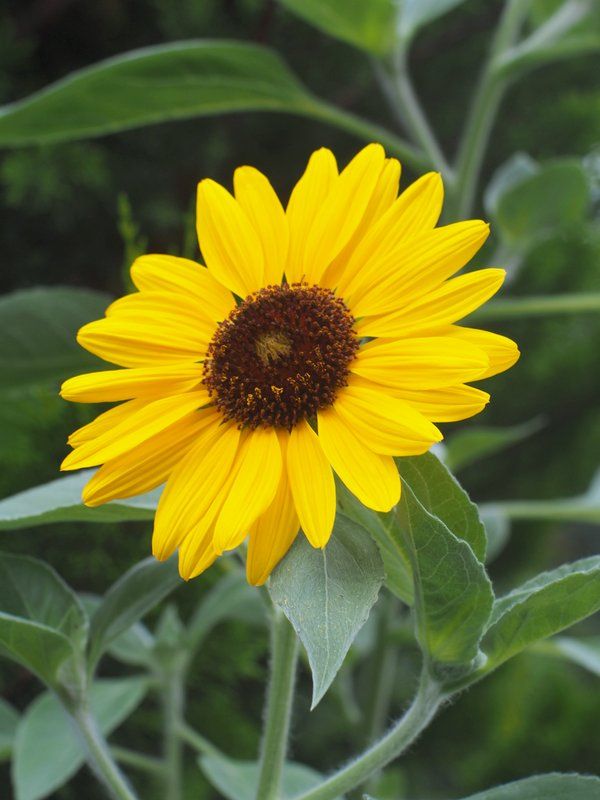 An international effort. Native to coastal southern Texas, it is known as the Japanese Silverleaf due to that country's renowned work in breeding sunflower varieties. I'm not sure whether this is the straight species or an improved-upon seed strain via Japanese growers. My source was Annie's Annuals.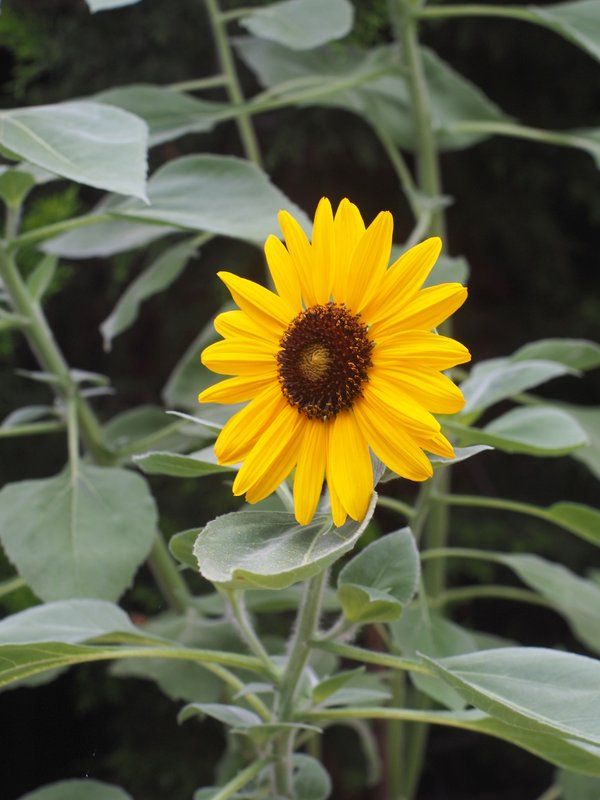 They do attract attention. (Marty this morning: How many sunflowers are open today?) You know how the annual sunflowers always have that descriptor "coarse" used when describing the leaves? Not with these leaves. Silvery-green, slightly furry, tidy, neat. Never coarse.
Now residing in my humble stock tank, which barely has the depth to support its exuberant growth. If you grow it close to a table, no vase will be required to enjoy the flowers. I added a length of rebar for insurance, and to keep the table clear for morning coffee. Have a great weekend.