I've never planted this pot made by Fresno-based potter Mark Muradian, whose pots are at all the succulent and cactus shows in California.
It's just too precious for the way I shuffle things around constantly. 5 and a half inches wide and tall, including feet.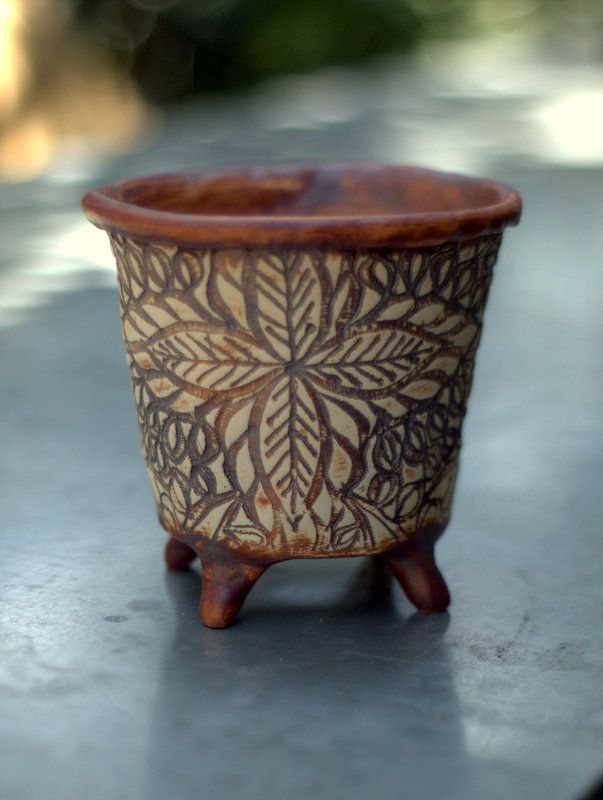 So this will be a low-key giveaway, no tie-ins to Instagram, Facebook, etc., just for the hard-core readers (you know who you are!) but U.S. only.
If no one wants it, then I'll finally plant something in it, maybe the little Pachypodium namanquanan that's bulging out of its current pot.
If only one person comments and needs it, it's yours. I'll close this out in early September.
Happy Monday!