The funny thing about hard-core succulent shows is there's often non-succulent treasures on the sales tables too.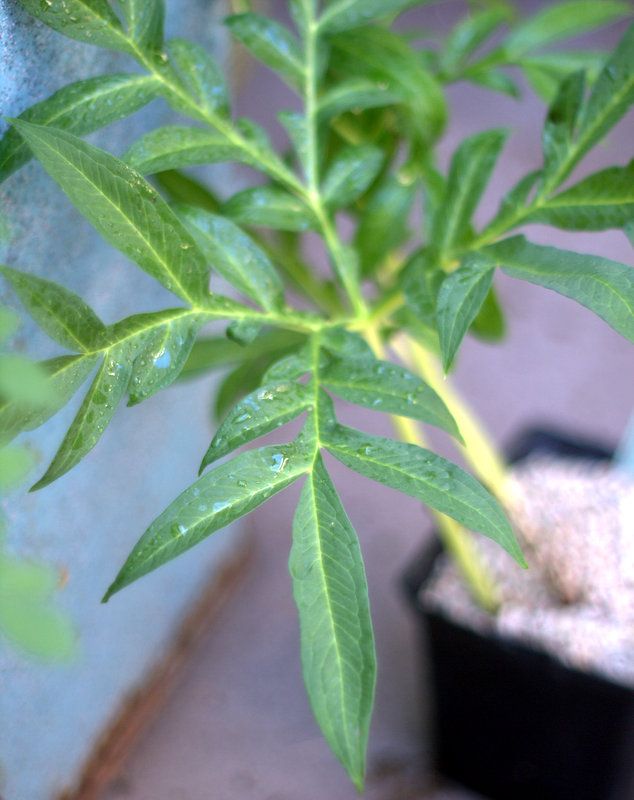 On arrival, I made a quick circuit around the tables and immediately became fixated on these decidedly non-succulent leaves.
And the mottling on these stems. No name tag, no price.
Usually, the vendors stand at their tables to answer questions, but this table was unattended. So I started asking around about the plant. But probably because it wasn't a succulent, no one knew what it was. "Oh, that's Petra's table. Ask Petra." But where was Petra? Loath to put it back down on the table and up for grabs again, I carried the plant in its 6-inch pot as I resumed checking out the other tables, while simultaneously scanning for Petra's return. After 10 minutes or so, another vendor told me he had seen Petra in the show building. Strict rules forbid sale plants to cross the show threshold. If I put the plant down, I was certain it would be snapped up. So there was a brief impasse while I was stopped at the show door by a rule-obeying docent, pleading my case to no avail, when a gentleman overheard my dilemma and offered to go in and look for Petra. All of this seemingly unnecessary information is only to convey the commitment I had made to this plant by the time Petra came out of the show and breezily said, "Oh, that one's not for sale! That one's mine." She had meant to take it from the sales table but got sidetracked.
Needless to say, what catches my eye on the show tables mirrors my interaction with the sales tables. Random, uninformed, wholly enthusiastic. The show was mobbed, with lots of people taking photos, so one had to be polite, snap fast and move on, with plant ID or without plant ID.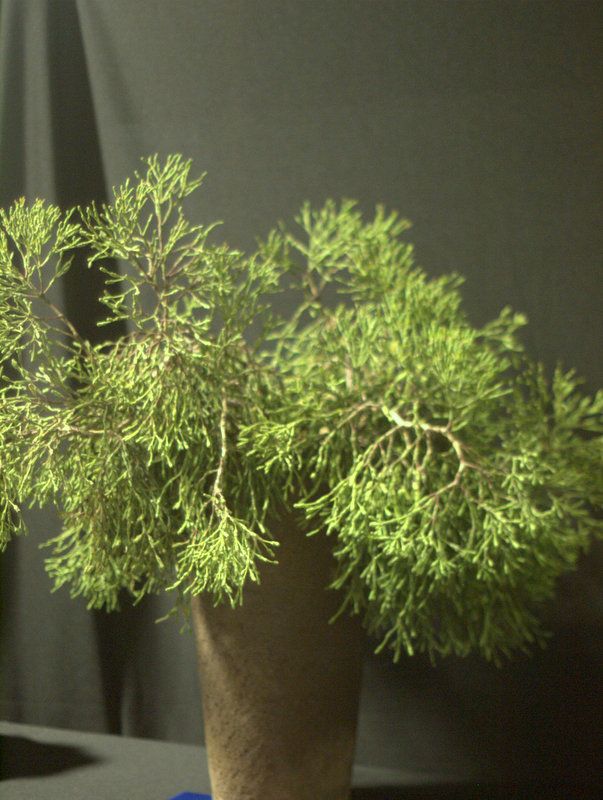 Though there were not many photographers jostling for access to Dancing Bones, Rhipsalis salicornioides (Best epiphyte in show!)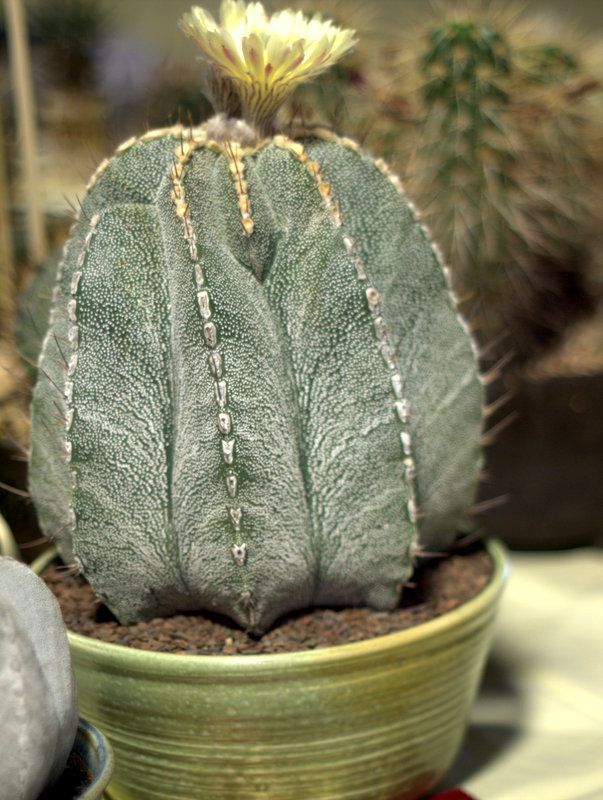 Whereas this Astrophytum ornatum, reputedly the largest and easiest to grow, was probably the most Instagrammable entry.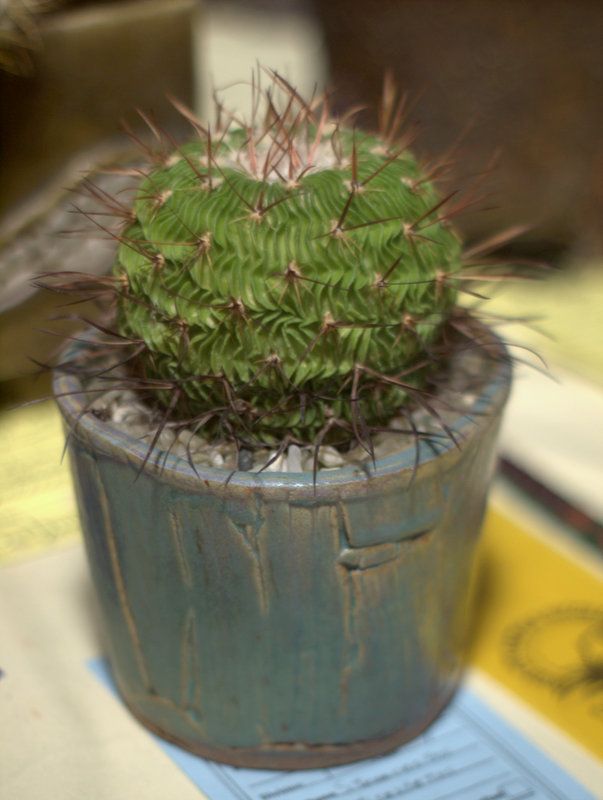 Table after table of exquisite meditations on pots and plants. Stenocactus multicostatus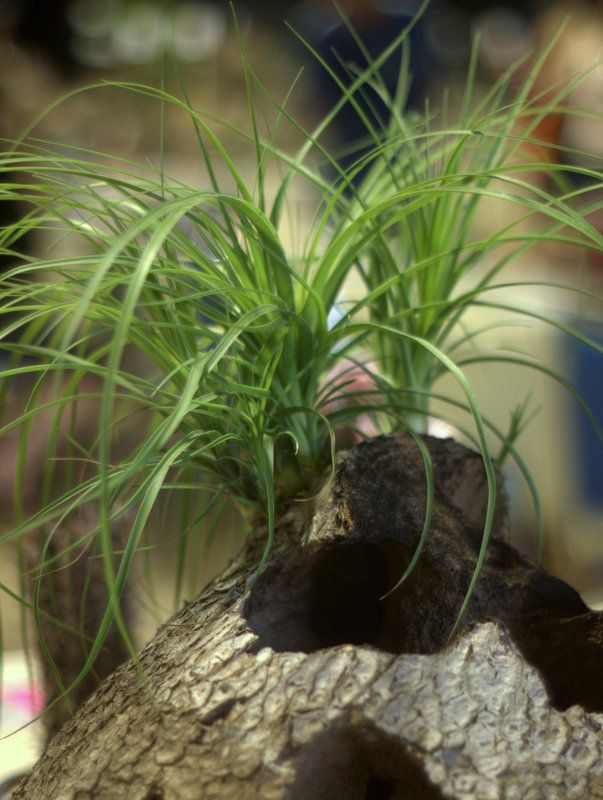 And unusual specimens, many very, very old, like this hollowed-out ponytail palm, Beaucarnia recurvata
Aloe sinkatana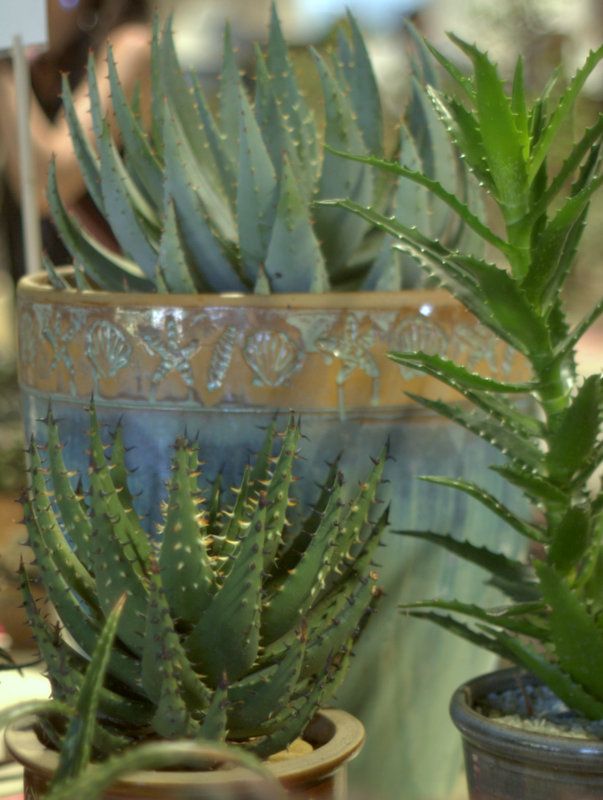 Aloe melanacantha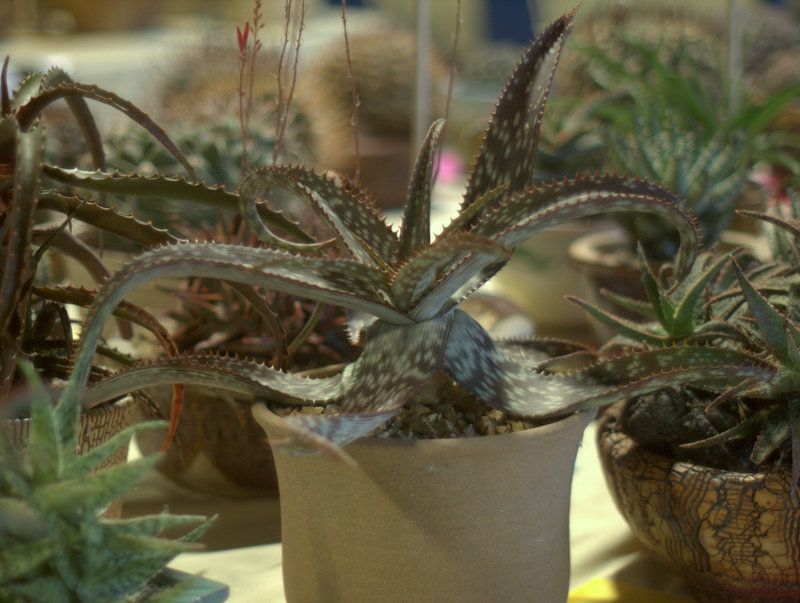 Aloe branddraaiensis
A sweet haworthia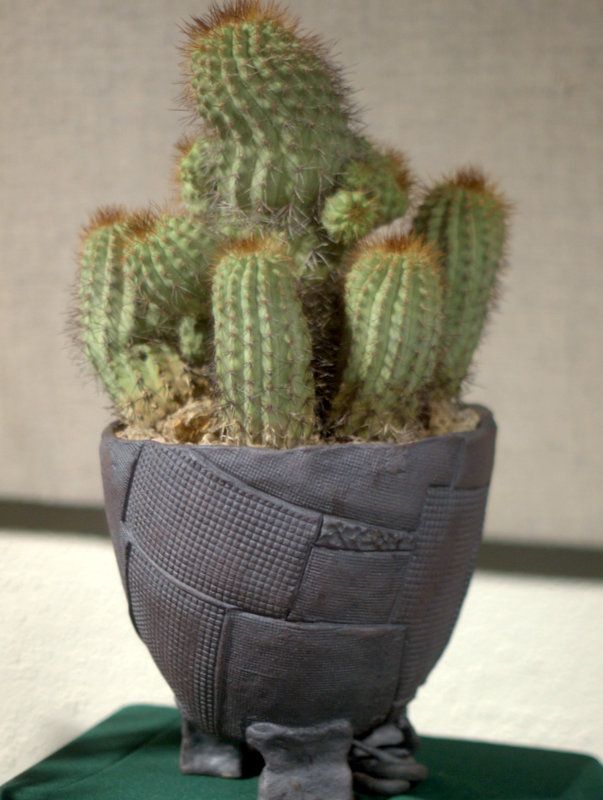 Didn't catch the ID.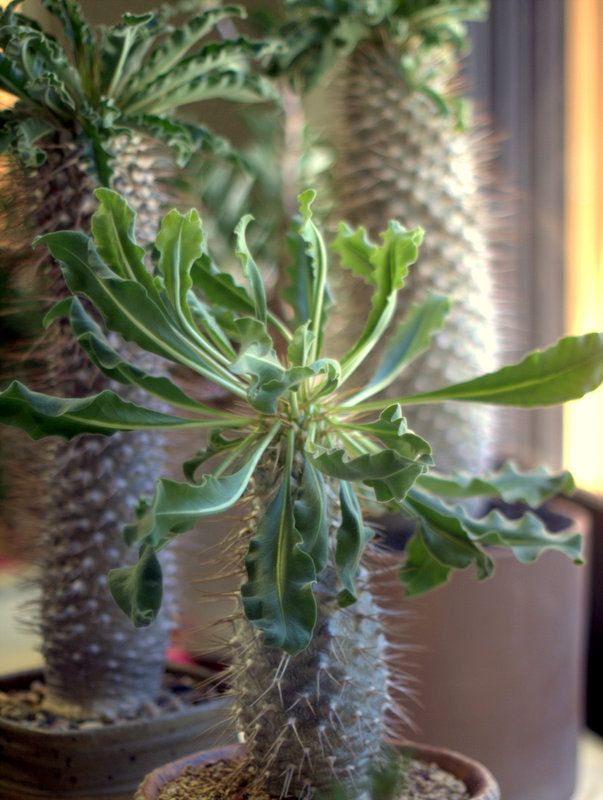 Pachypodium namaquanum
Lithops table
Echinocactus grusonii var. inermis
California Cactus Center "commercial" table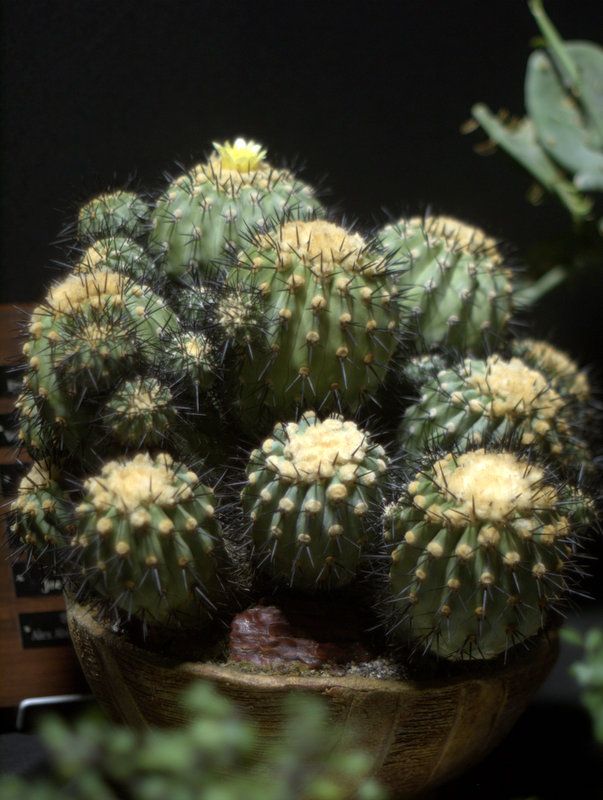 Didn't catch the ID.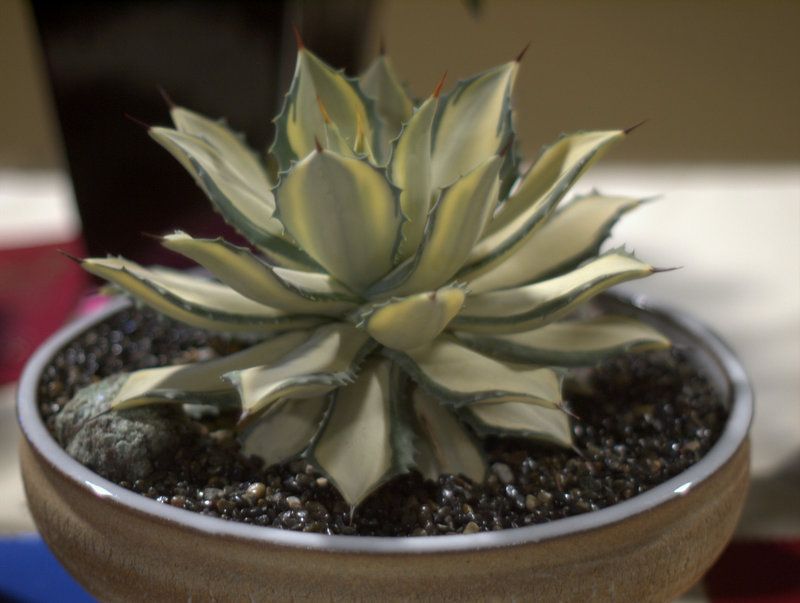 Agave 'Tuxedo Mask'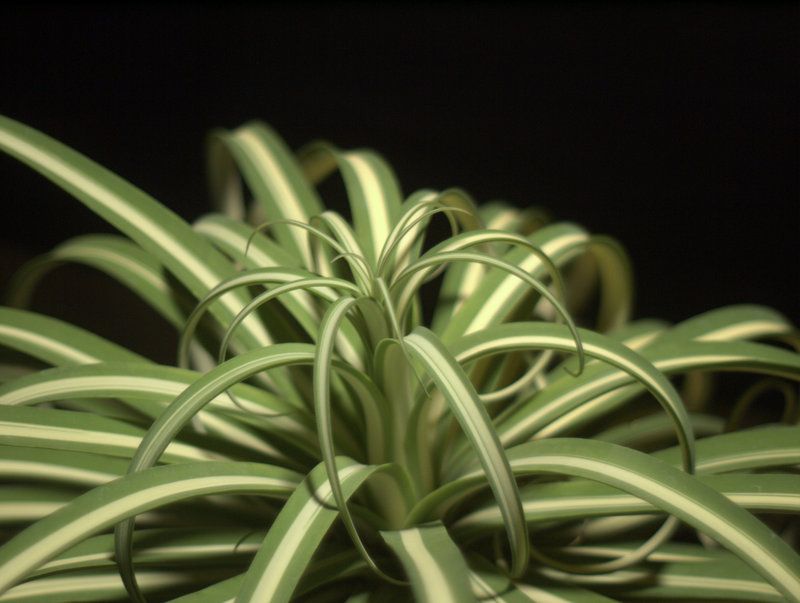 Agave bracteosa 'Monterrey Frost'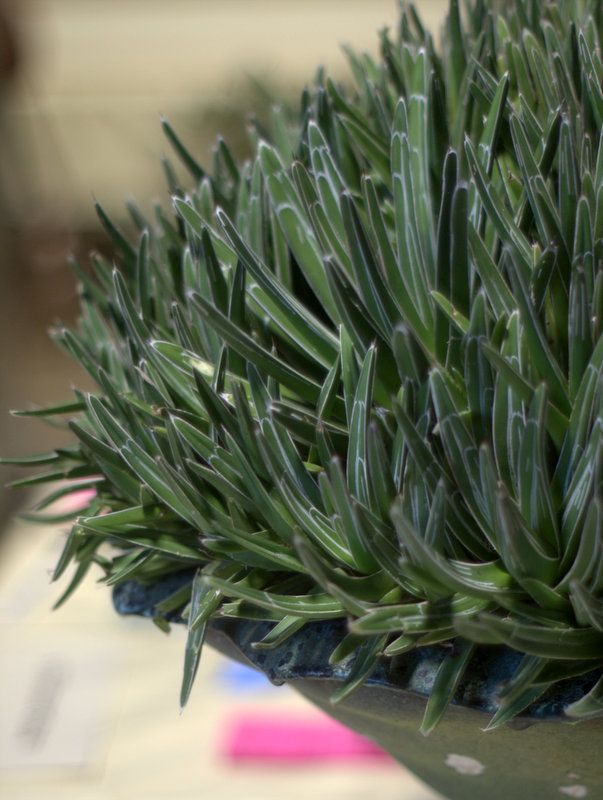 monstrose form of Agave victoriae-reginae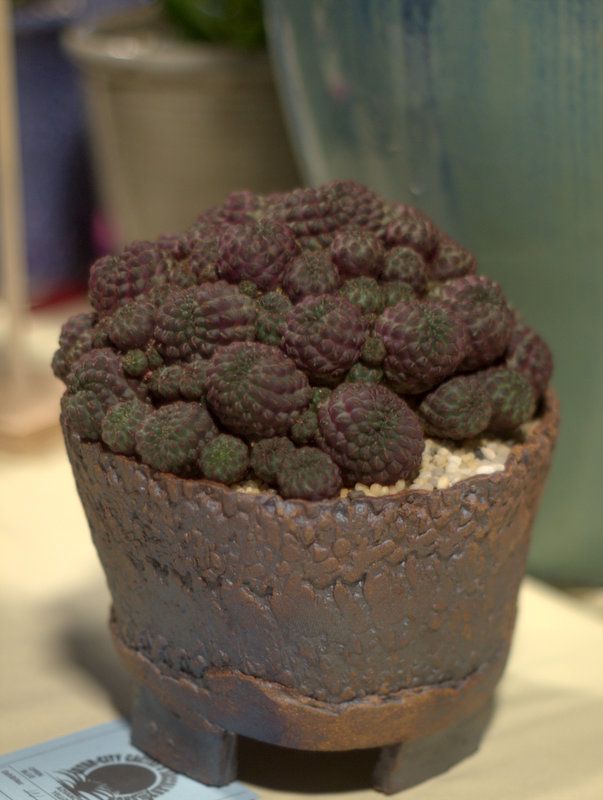 Sulcorebutia rauschii
Sulcorebutia heliosa
Matucana madisoniorum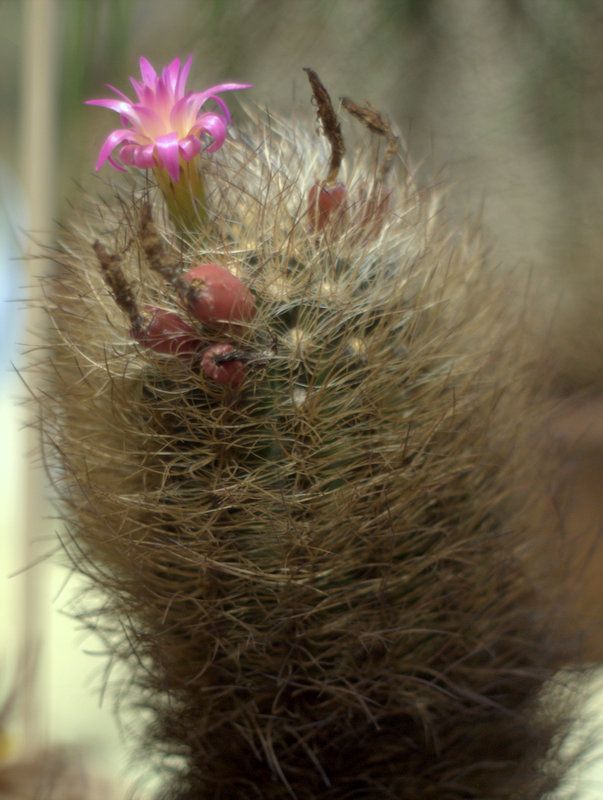 Neoporteria nidus
Mammillaria table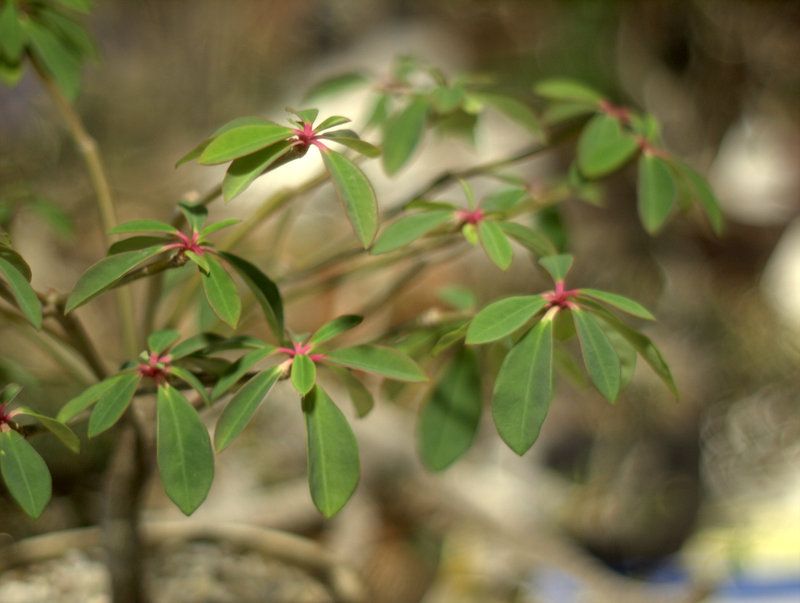 Euphorbia bongolavensis, like a lilliputian poinsettia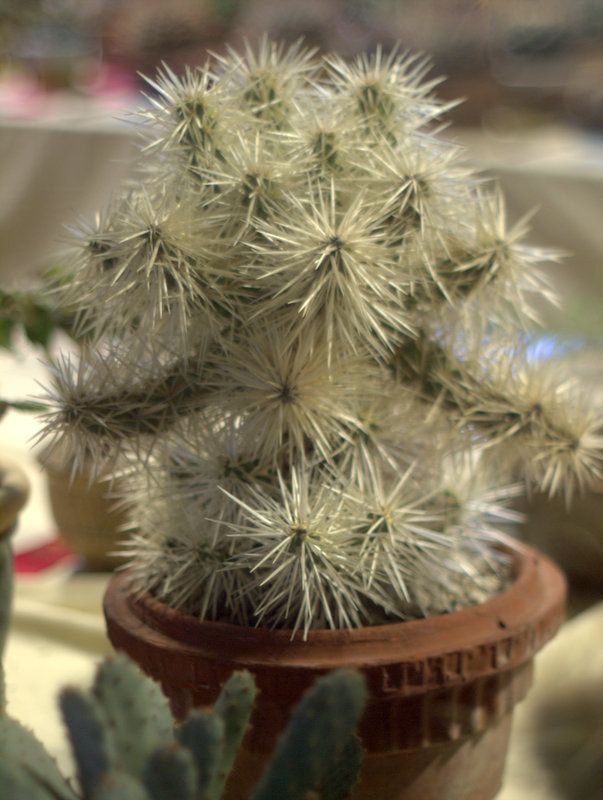 Cylindropuntia tunicata, Thistle Cholla
Cylindropuntia ramosissima, Diamond Cholla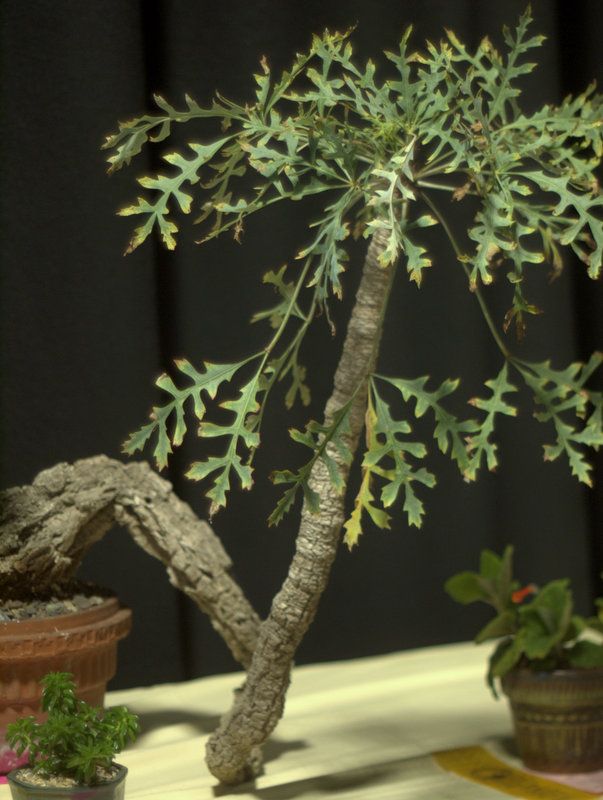 bonsai'd cussonia
I bought a small Aloe camperi, Dudleya palmeri, variegated Aloe arborescens, but that's not all. Although the coveted plant I mentioned earlier was not for sale, Petra thought there might be a couple more on the table in the back. Yes, there were two, albeit smaller plants. I had invested maybe 20 minutes into this mystery plant, roping countless people into my quest for its identity, before I learned its name and price, Amorphophallus impressus, for just under a C-note. I thanked Petra, who was utterly charming, smiled, put it down and walked away. I've rarely, count-on-one-hand, hardly ever paid that price for a plant, and never when taking a flier on an unknown. I circled back and walked away a few more times but ultimately returned, breaking into a screw-it stride to claim my prize. There was by now way too much story attached to the plant to leave it behind. So, yes, I did. I took the plunge. I know the voodoo lilies only from the Plant Delights catalogues and of course when the news media covers the putrid-smelling bloom of gigantic A. titanum in various botanical gardens. But none of that mattered. The show had cast its spell on me, and nothing else mattered but the plants.
(Voodoo Lily, Amorphophallus impressus, winter dry, Petra Crist, Rare Succulents Nursery, ("just got them from Neil") 562-618-7250)
Have a great weekend! I'll probably be staying close to home since I emptied my wallet at the show.