This has really been Dustin's year, and I think a recap is in order.
Dustin Gimbel, Second Nature Garden Design
In early 2017 Dustin and Potted launched his Point Pot.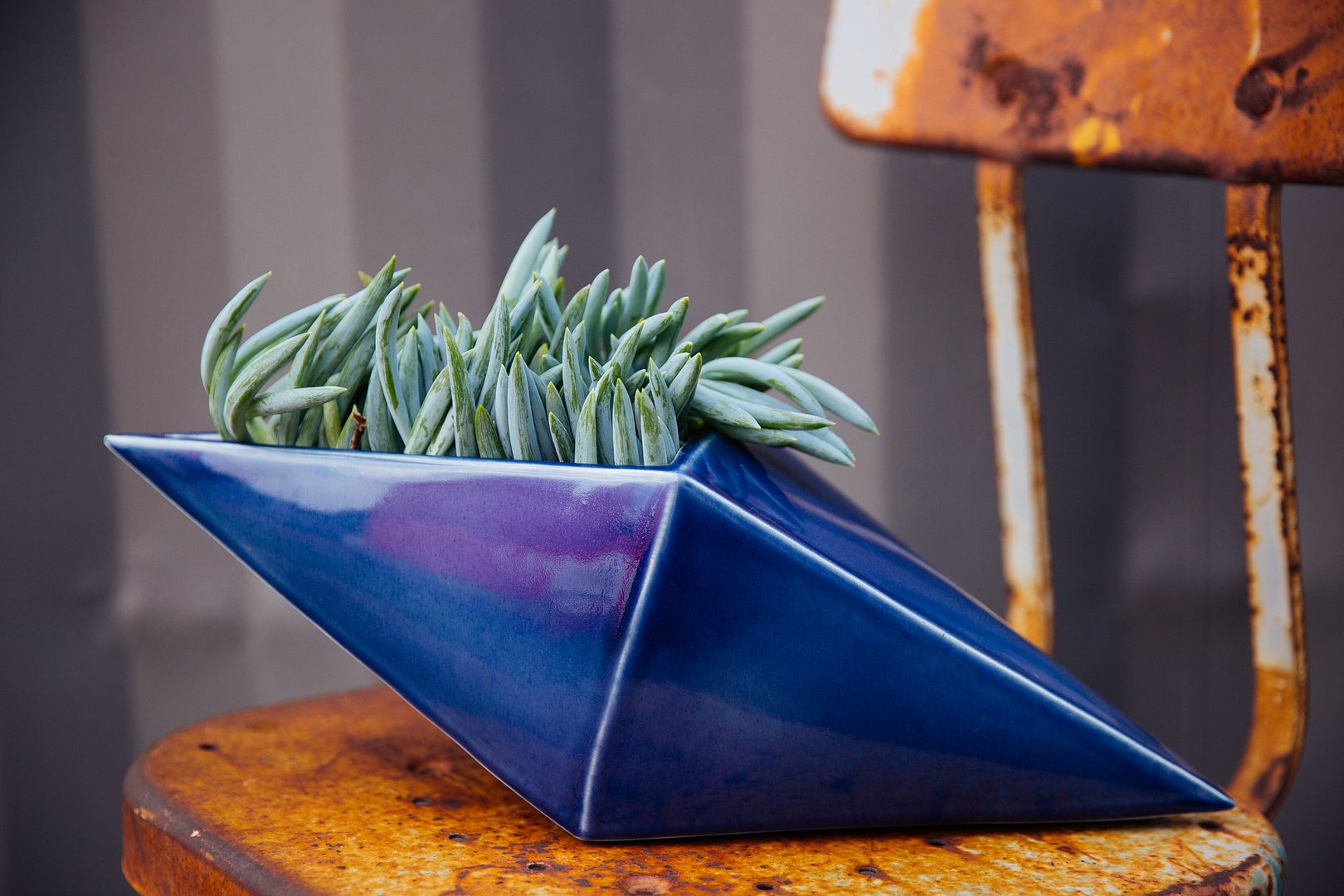 Long Beach's own "communal dining space," Steelcraft, let us play around with some Point Pots at their shiny new outdoor venue, which cleverly repurposes multiple shipping containers to house food vendors. (Thank you, Kimberly!)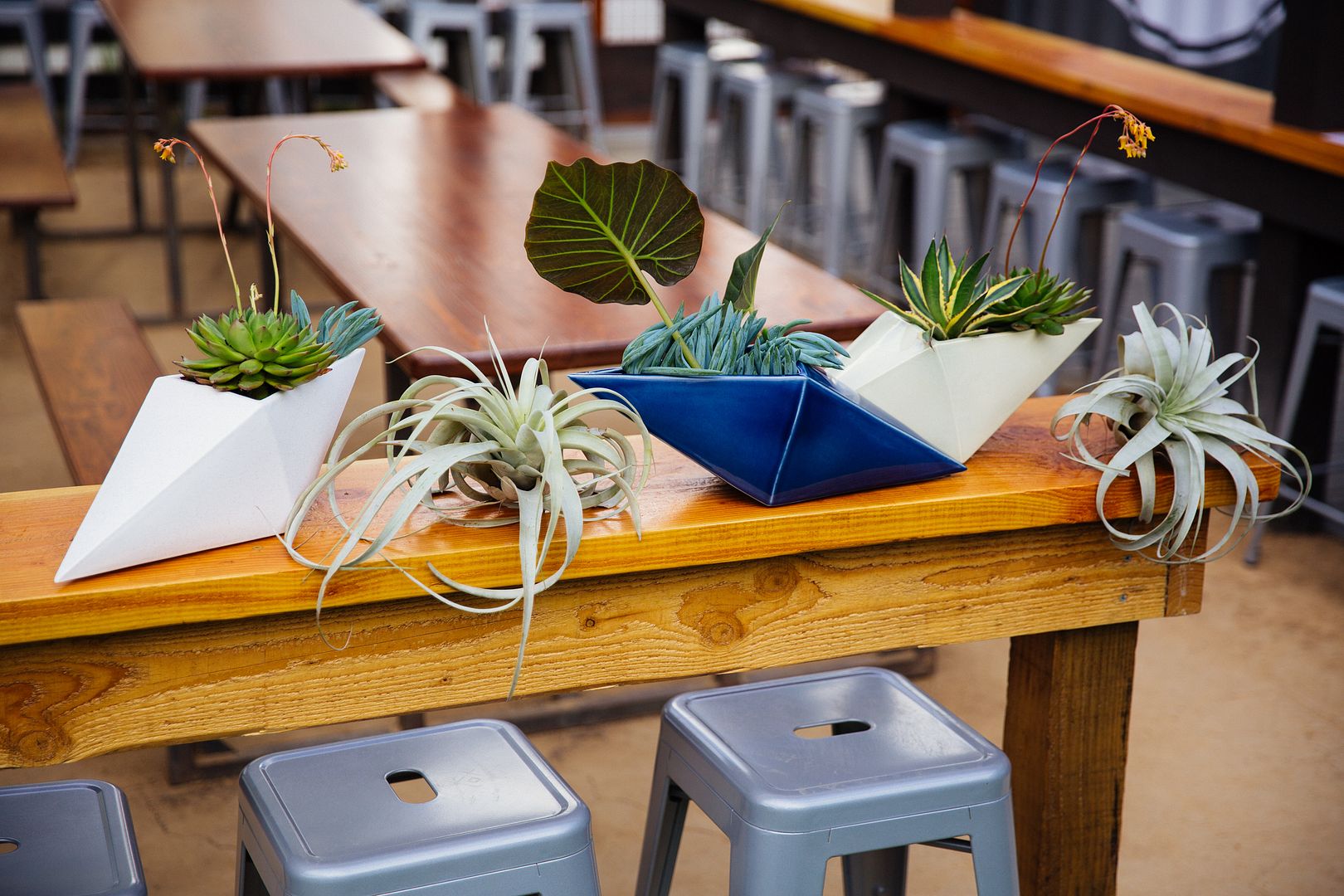 After all, Long Beach is one of the biggest ports in the world, and containers stacked and stretching seemingly to the horizon is a familiar sight now. (But it wasn't always so. I vividly remember my dad's "On The Waterfront" cargo hook in the back of our VW bug before the harbor was fully containerized and goods still came in burlap sacks or loose piles in ships' holds that had to be stevedored by big muscles. Malcom McLean forever changed all that.)
The Point Pot at Steelcraft seemed like a good fit. I'm a fan of the potential of empty vessels of all kinds, whether filled with tillandsias or ramen shops. It's all a matter of scale.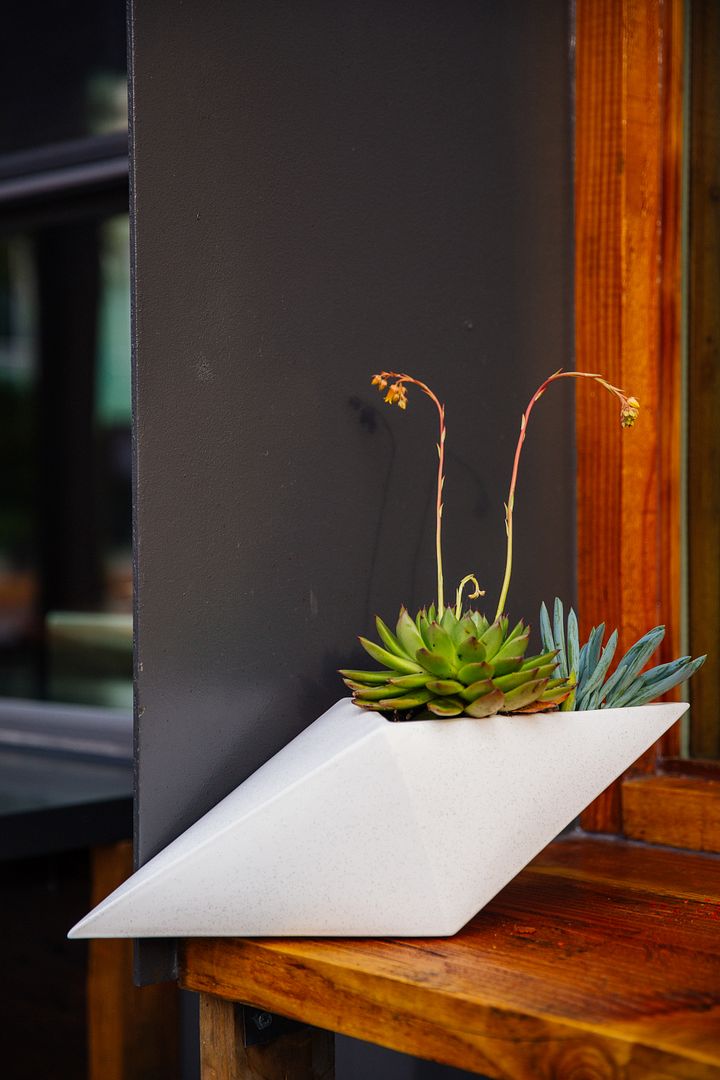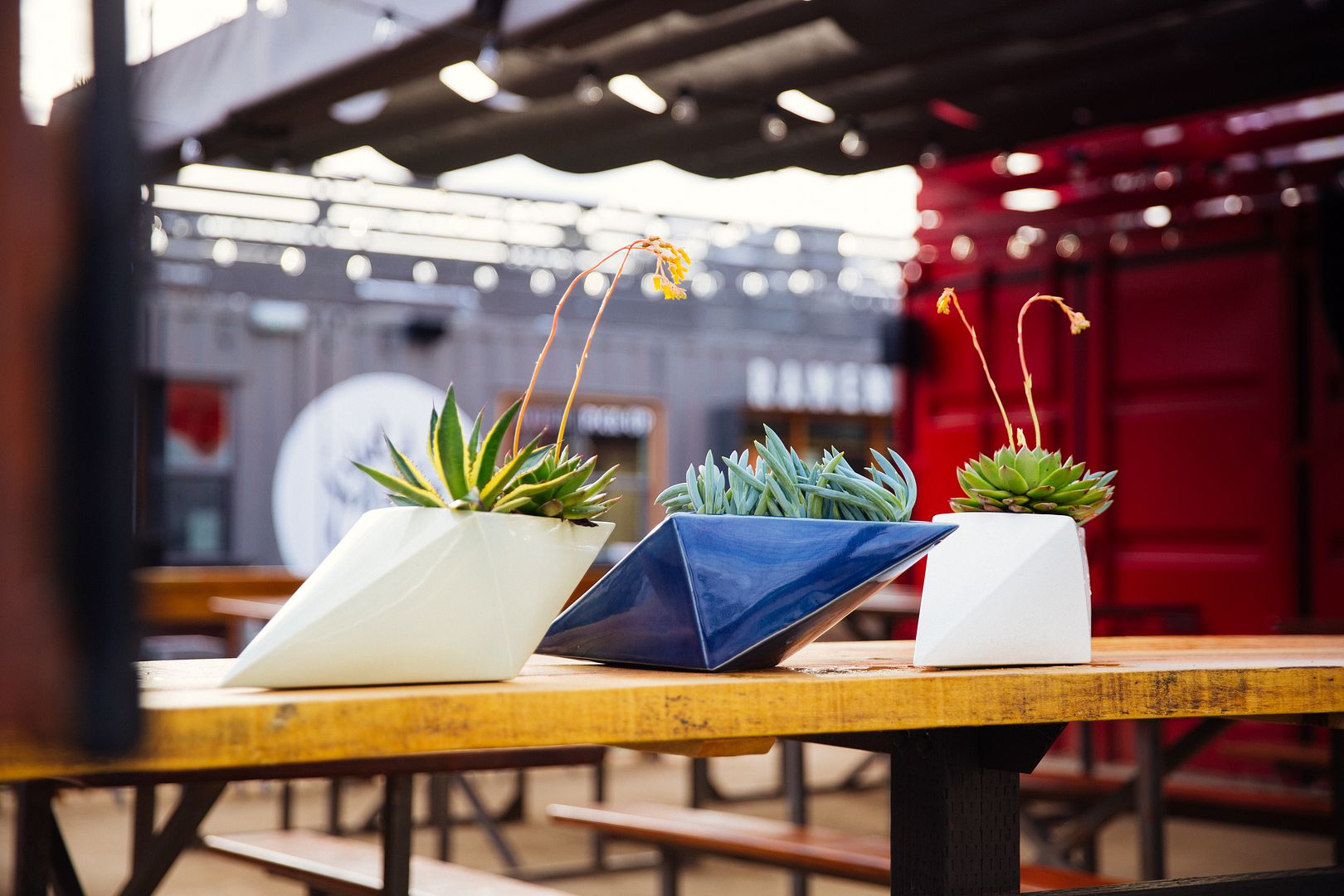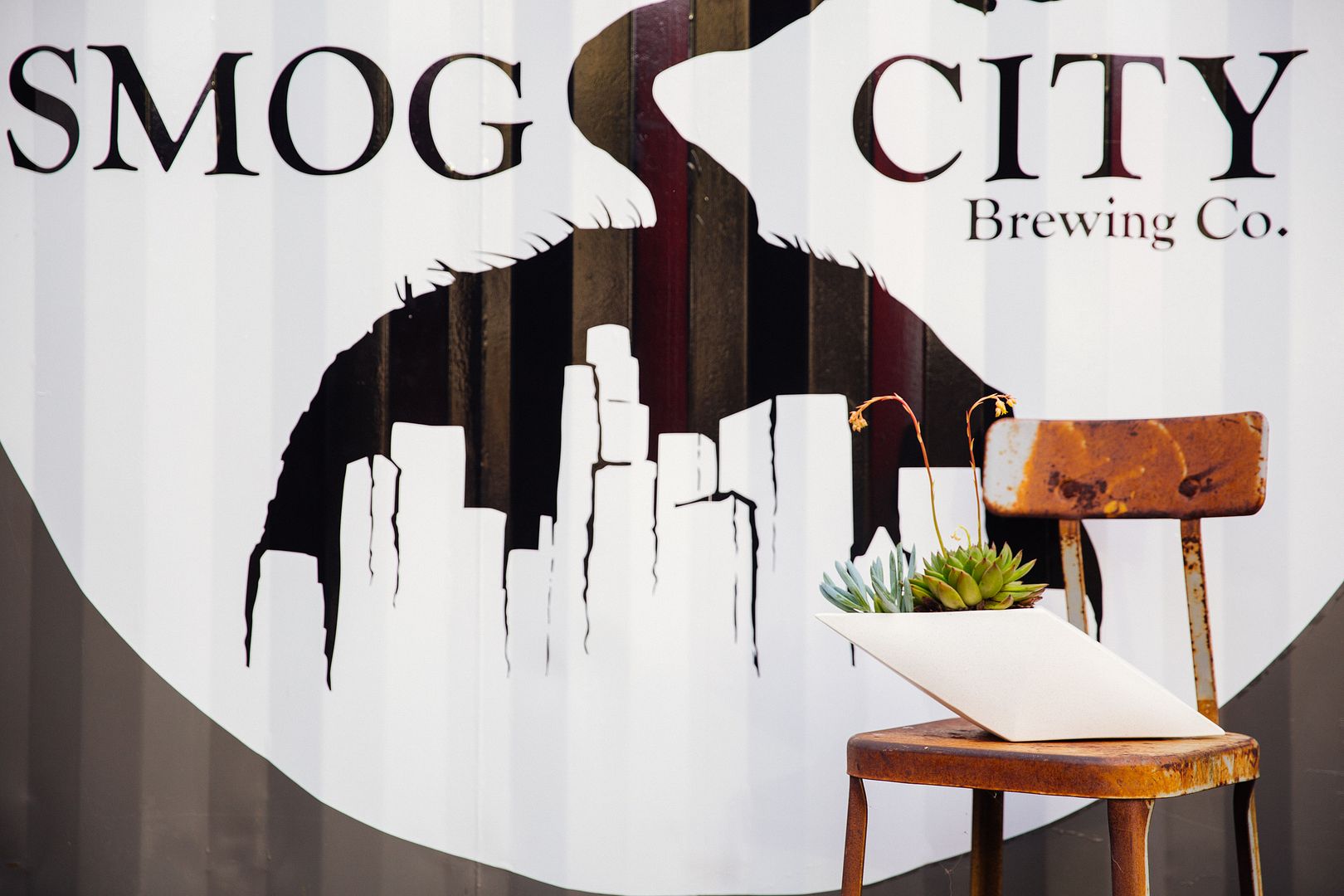 Love the name of this microbrewery. (Los Angeles aka Smog City — might as well own it.)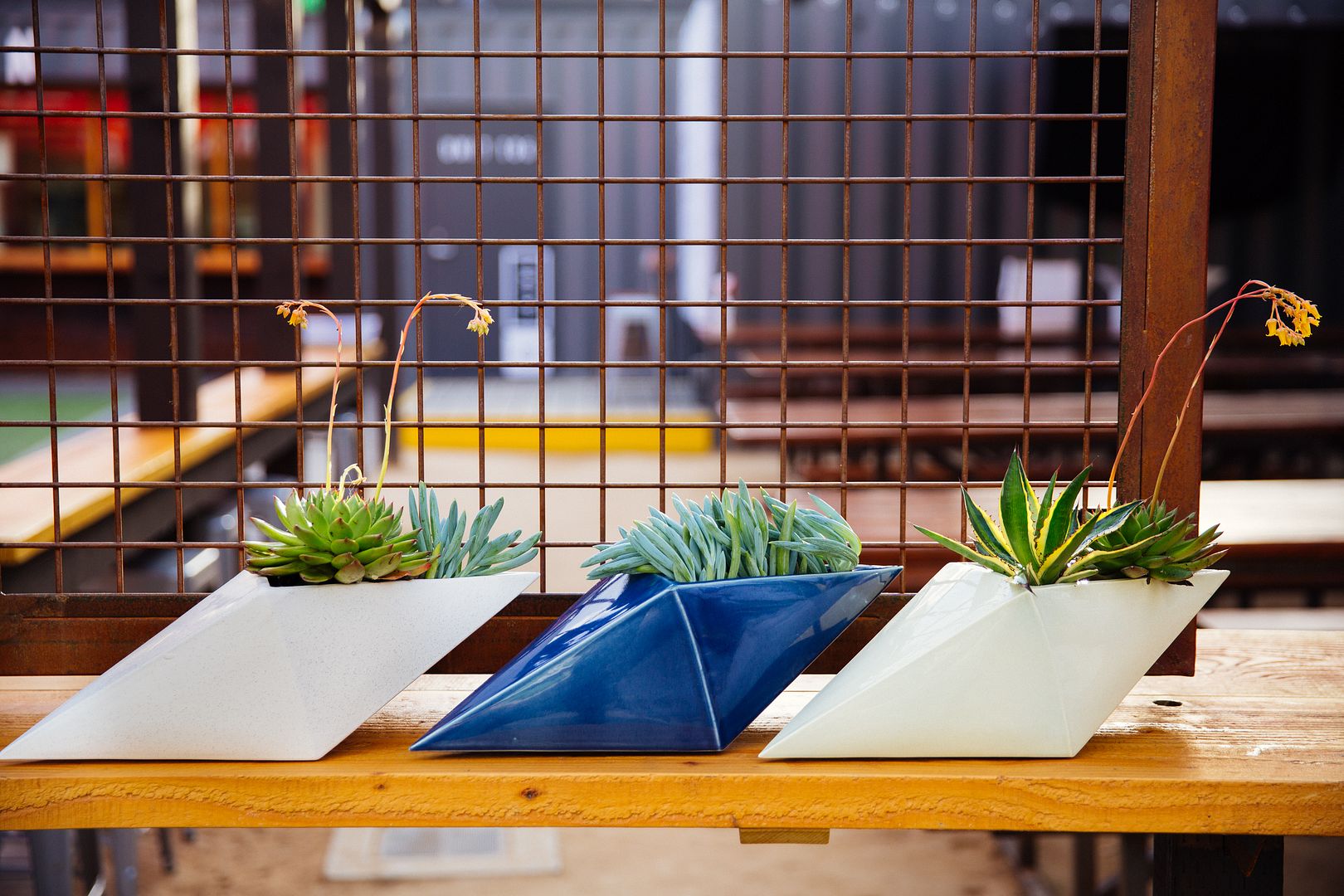 Dustin's pace this year makes me feel like I'm moving at the speed of an old Galapagos tortoise. He's a one-man artists' colony. Luckily, there will be a couple opportunities for you to catch up with Dustin this spring.
The first opportunity will be April 27-30 at the Southern California Spring Garden Show, where he's been a frequent contributor. I have no idea what he's whipping up this year so I'll be as surprised as you.
The second opportunity will be a tour of his private garden May 6-7 via the Mary Lou Heard Memorial Garden Tour. It was at Mary Lou's legendary, much-loved nursery many years ago that I first met teen-aged Dustin, before he apprenticed at Great Dixter, Heronswood, Greenlee's nursery, etc, etc.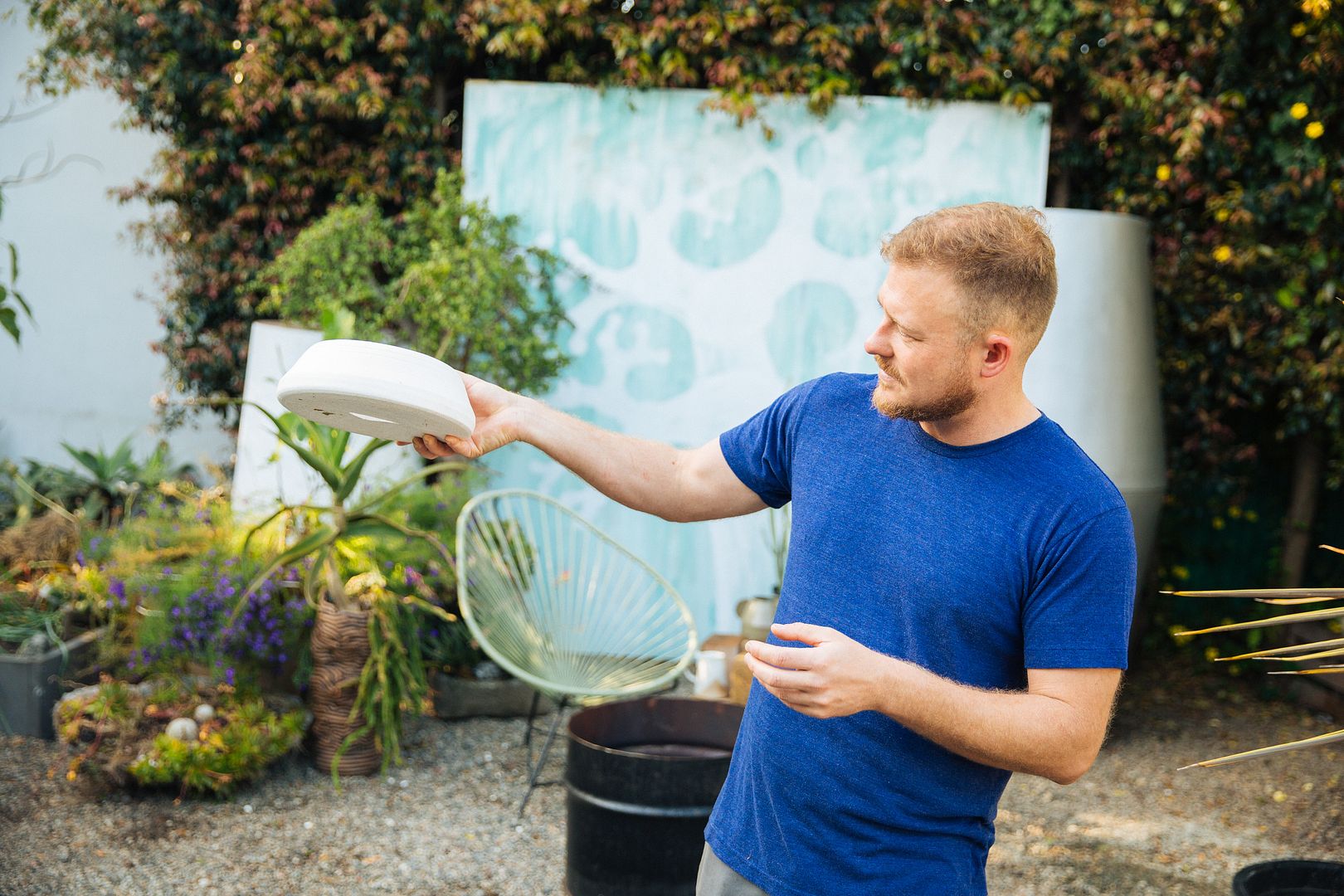 And his private garden is currently looking exceptionally fine, having been primped and and tricked out for a photo shoot that will grace the pages sometime next year of one of the West Coast's premiere garden/lifestyle magazines. Ferrying Mitch to the airport a couple days ago, I took a detour to Dustin's and pushed Mitch out the door to grab some quick photos. Because everything was just so perfect.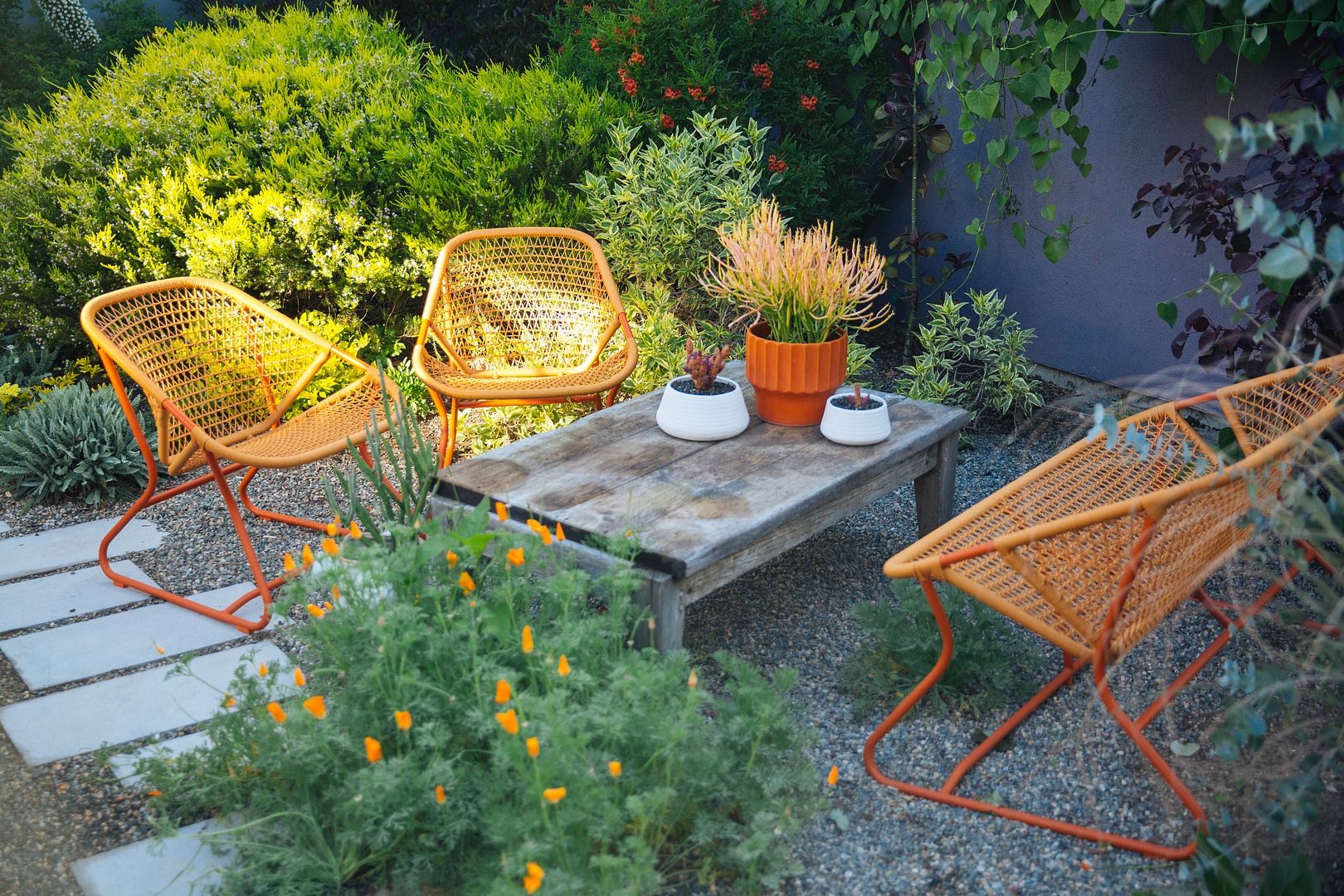 Fermob with matching California poppies. Perfect, right?
Dustin was hoping the Aristolochia gigantea would be in full bloom for the shoot, but alas gardens don't always cooperate with such human timetables. But I bet it's in bloom for the upcoming tour.
Orange planter in back is vintage, the low white bowls in foreground are Dustin's.
This might be my favorite out of his new Robby the Robot/Forbidden Planet series.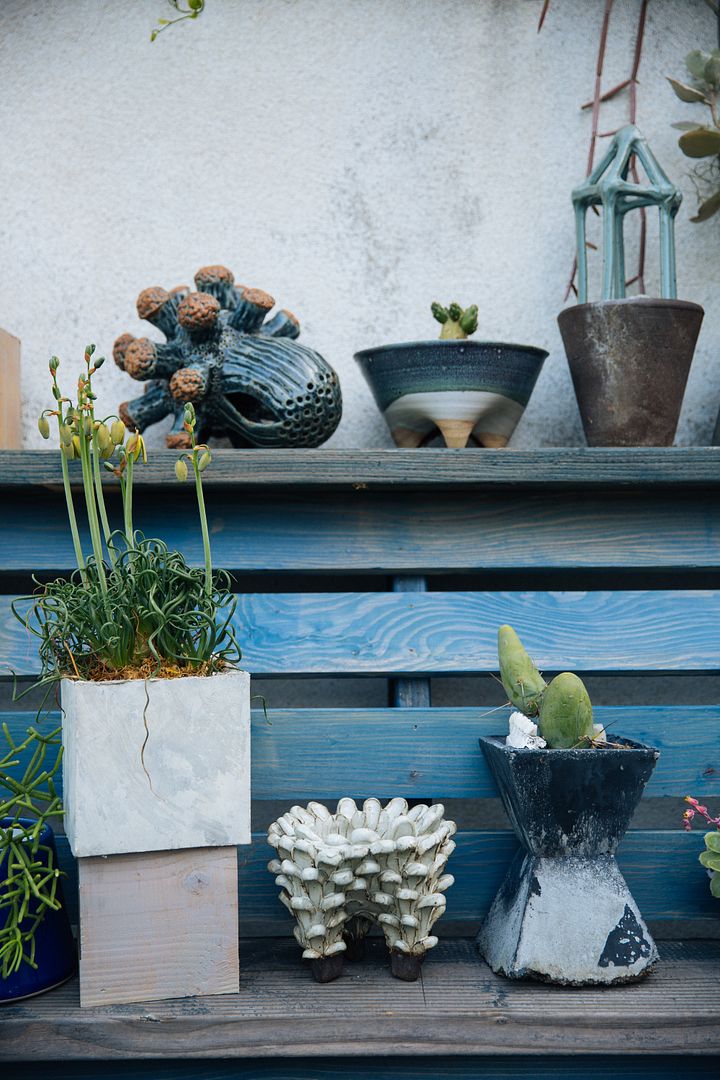 The shelving was newly built to accommodate the burgeoning number of pieces coming out of his studio just behind that wall.
The center, legged piece has been dubbed, if I remember correctly, "lambypants." (Or maybe I just made that up.)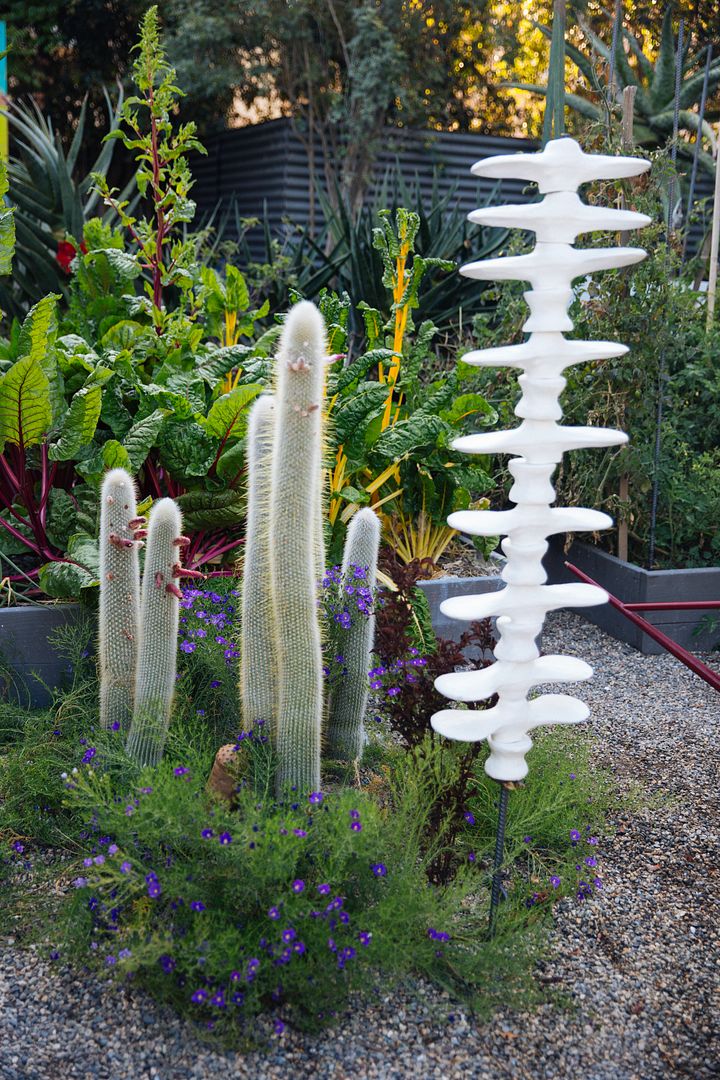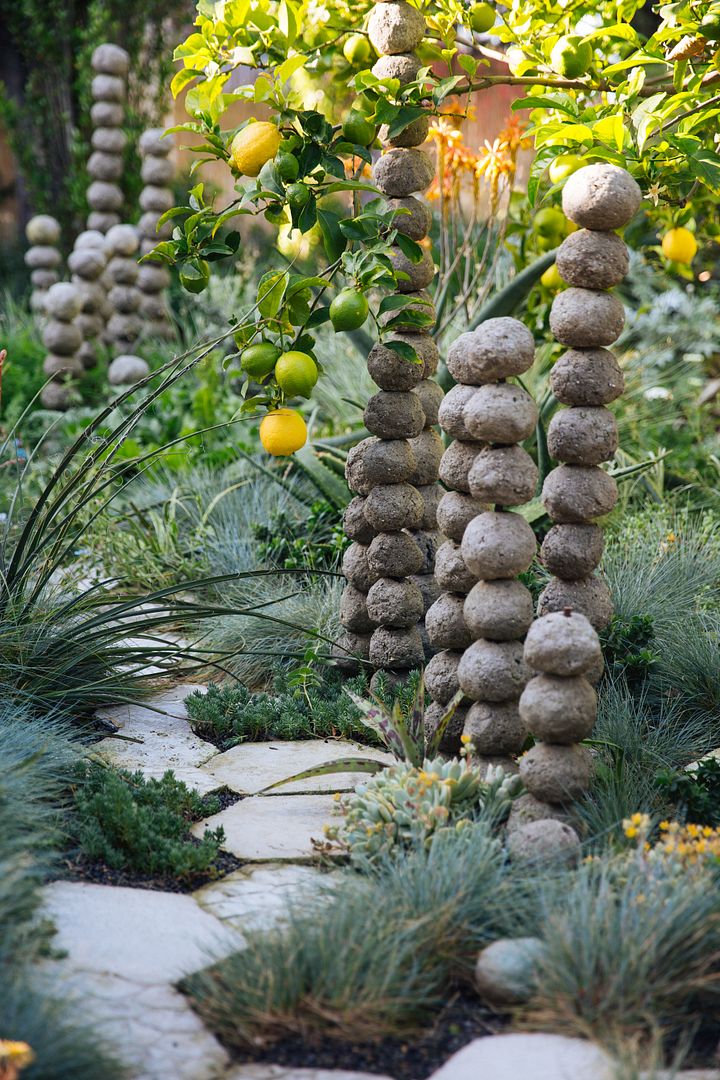 Ripe lemons snuggle up to the totems now.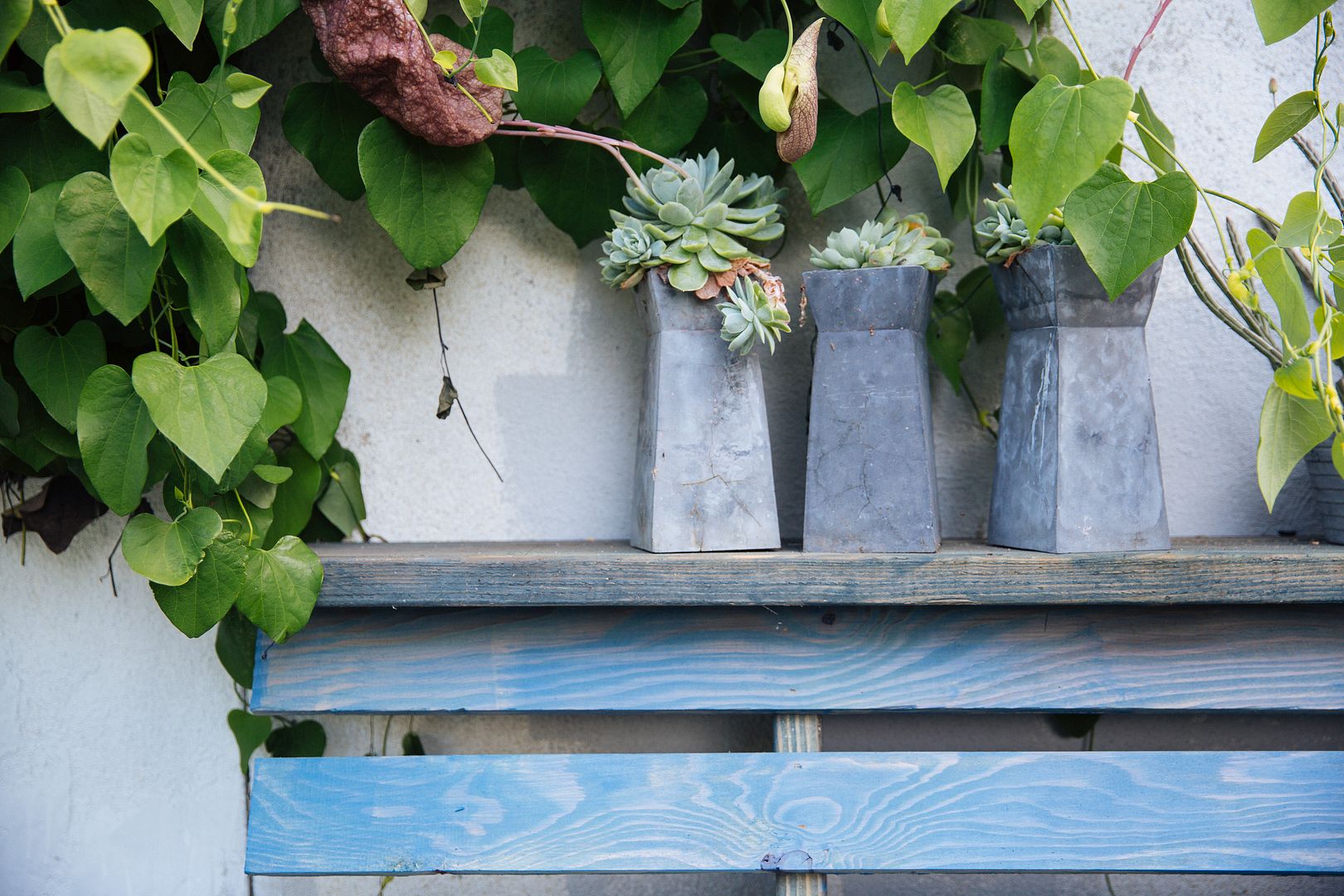 The aristolochia vine just coming into bloom.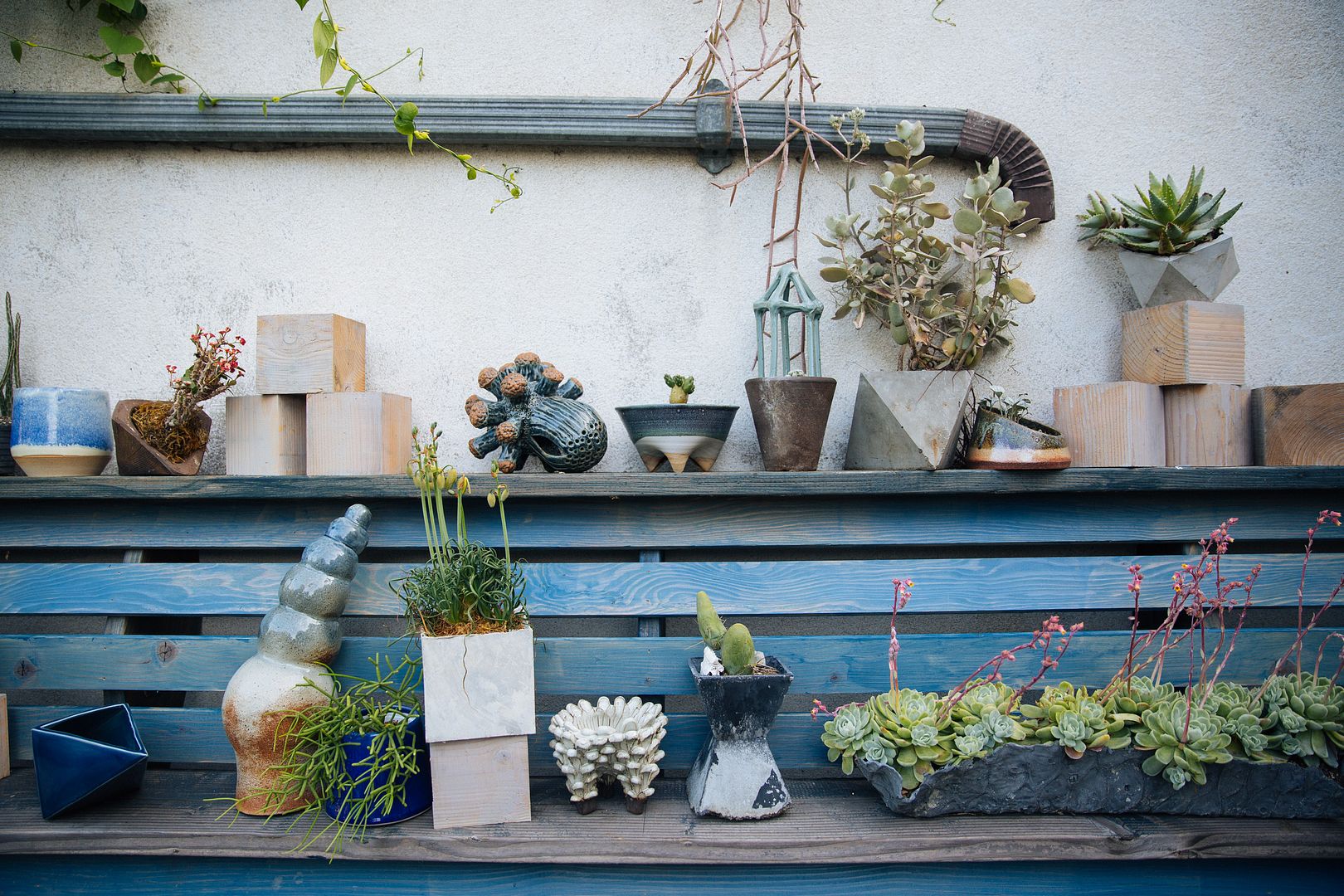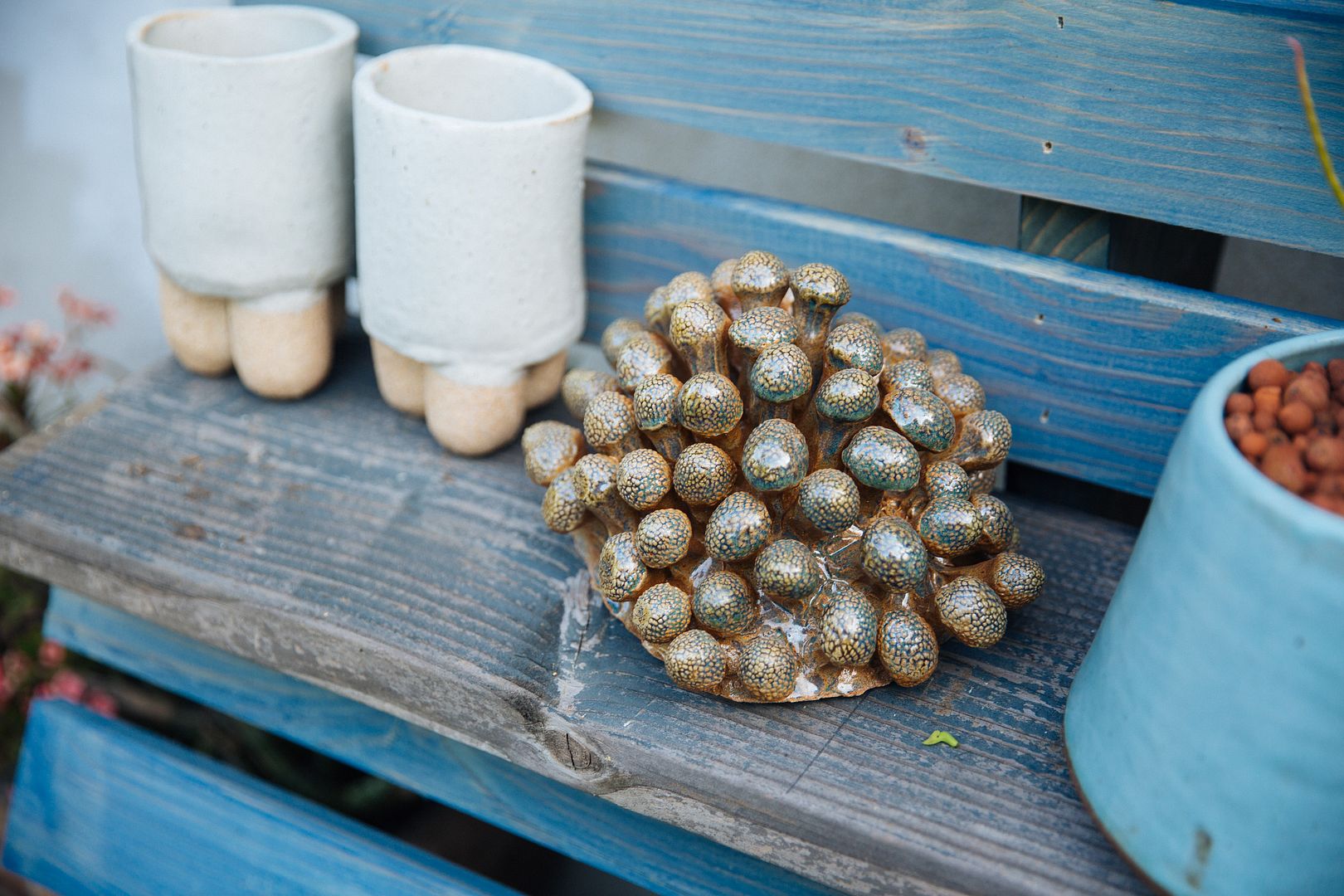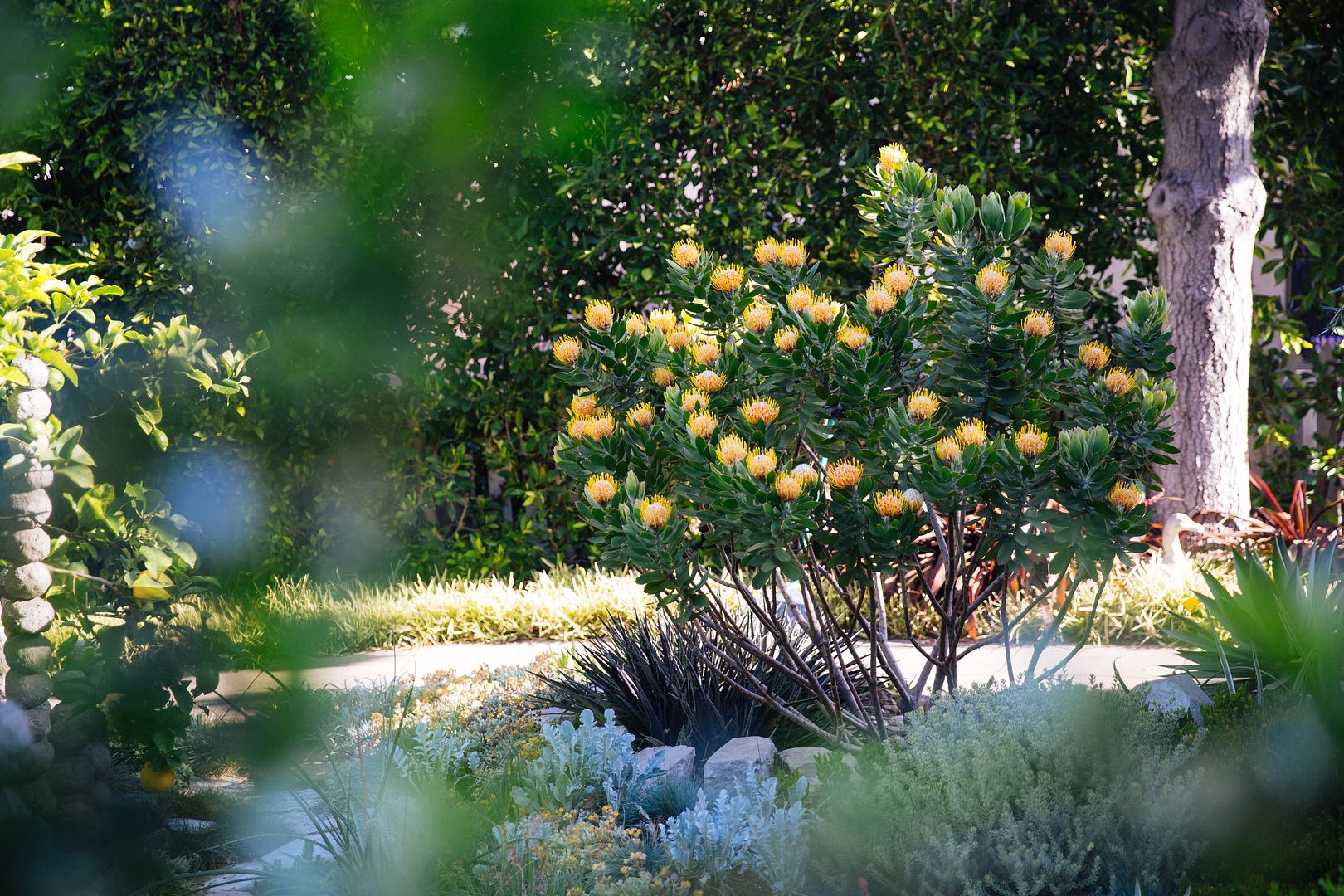 The front garden this year is predominantly white, silver and green, with touches of orange from aloes, leucospermum, and leonotis.
Linen-white Minoan lace, the umbellifer Orlaya grandiflora, is just coming into bloom among agaves, weeping acacias, and lots of other treasures.
See for yourself this May. Check out the maps and other info on the self-guided tour here.
All photos by MB Maher