Feel like talking yourself into more plants this weekend? There's lots of opportunities, whether at the Huntington Spring Plant Sale, the South Coast Plaza Garden Show, and/or even the Long Beach flea market on Sunday at Veterans Stadium.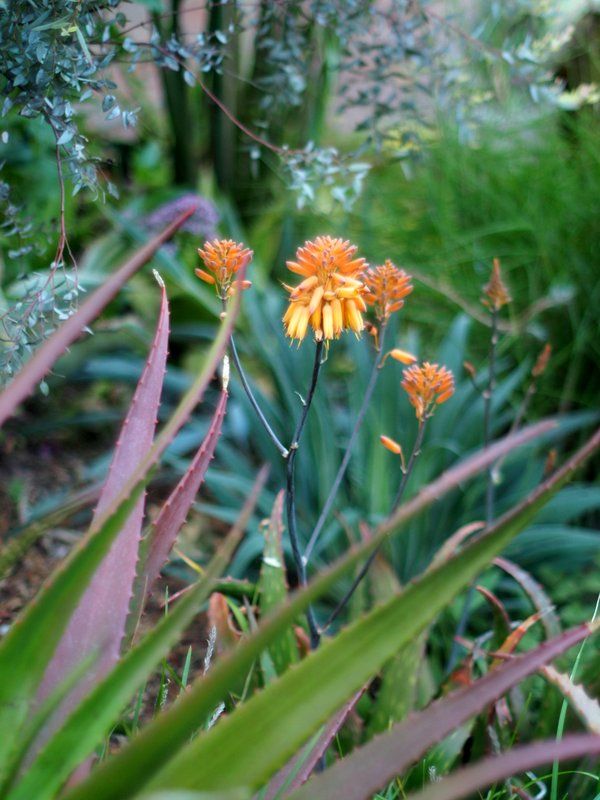 Some motherly advice: If you go to the Huntington (or the flea market), bring a hat. It's going to be hot and you'll be walking long distances to your car in reflected heat carrying your treasures. Even the members sale at the Huntington on Friday packed the parking lot. So many decisions to make on the fly, like finally grabbing that long-sought Agave pumila (I didn't). The sale continues through Sunday. Their own hybrid aloe 'Kujo' is on sale, and mine at home has agreeably burst into bloom to model for you. The leaves in the foreground belong to cameronii. 'Kujo's' are basal and spotted, which to me speaks of harlana blood, but I'm not sure of the cross parentage.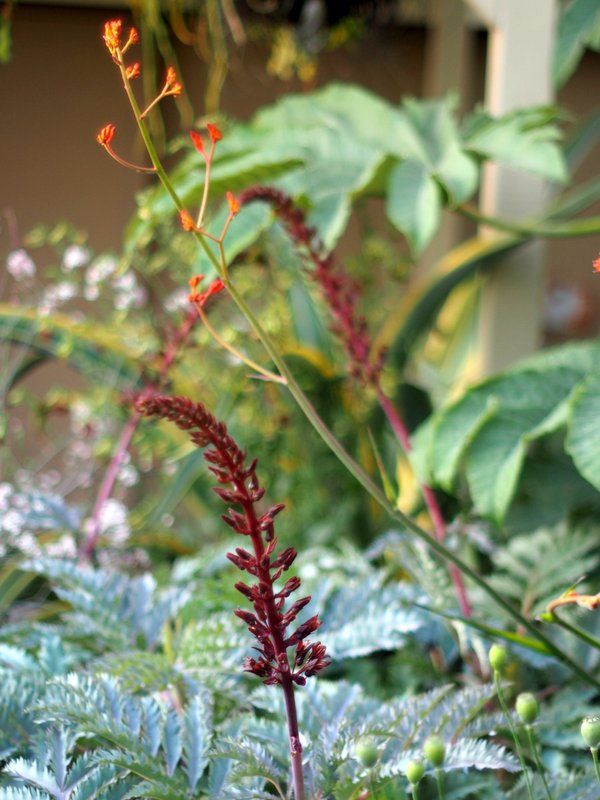 There's a table of kangaroo paws for sale too. In my garden 'Tequila Sunrise' is gaining some height but is upstaged at the moment by the crazy melianthus blooms of 'Purple Haze.'
The ID from my Huntington haul: In the purply foreground, on the left, Mangave 'Lavender Lady' (From the tag: "Hans Hansen hybrid of Agave attenuata and Mangave 'Bloodspot.' Grows to 1′ diameter. Soft, rubbery grey-green leaves w/lavender spots.") On the right, Aloe 'Hellskloof Bells' ("Brian Kemble hybrid, a. pearsonii (red) X A. distans. Erect, columnar rosettes blush red in sun. Hardy to the 20s.")
Silver leaves is Salvia argentea. Chartreuse leaves is Crassula perfoliata v. minor 'Lime Green' ("Jack Catlin 12/6/91 form with vivid, lime-green foliage. Same red-orange, clove-scented flowers.")
I've been on a tear with pelargoniums, first at Robin Parer's booth at the Fullerton Arboretum Green Scene and yesterday again at the Huntington, where I found this fascinating, succulent-leaved P. acetosum 'Peach.' They love a hot, dry summer like ours, whether in the ground or in pots, and make clouds of bloom, giving the plants a frothy halo I find irresistible.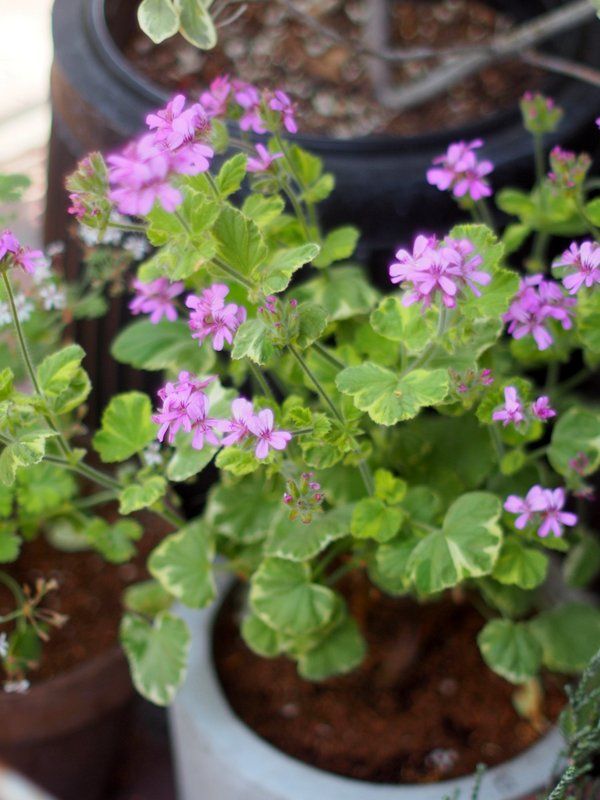 And sometimes richly scented too. The leaves of the scented pelargoniums carry oils that mimic famous scents, like the Rich Littles of the plant world. 'Atomic Snowflake' above, from Robin Parer at the Cal State Fullerton Arboretum Green Scene last weekend, has a lemon-rose scent. (Robin Parer will also be at South Coast Plaza this weekend selling her geraniums and pelargoniums.) And before I forget, I have to belatedly put in a good word for last weekend's Green Scene sale. It's big, well run, with some nice plants at good prices. I found the pure silver bromeliad Alcantarea odorata for an incredibly good price. The alcantareas attain great size before blooming, which is fine by me. At the South Coast show I didn't buy a single plant, but I like how some of the vendors sell unrooted bromeliad pups for cheap, a great way to get ahold of these expensive plants.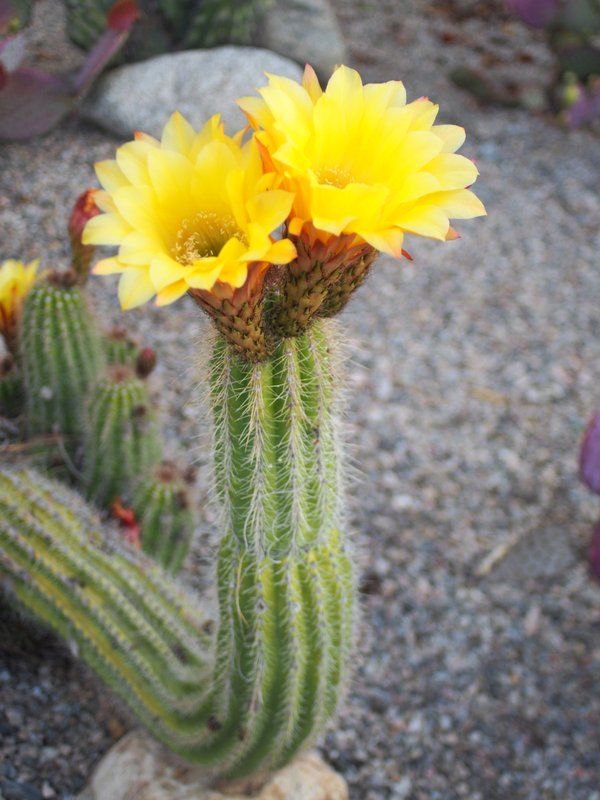 Instead of chasing plants, maybe you'd prefer to stay home and read. The New York Times did a wonderful piece on our native cactus: "As Rains Ease in the West, Cactuses Shine Brigher Than Ever," by the great science/naturalist writer Natalie Angier. I loved her book The Beauty of the Beastly.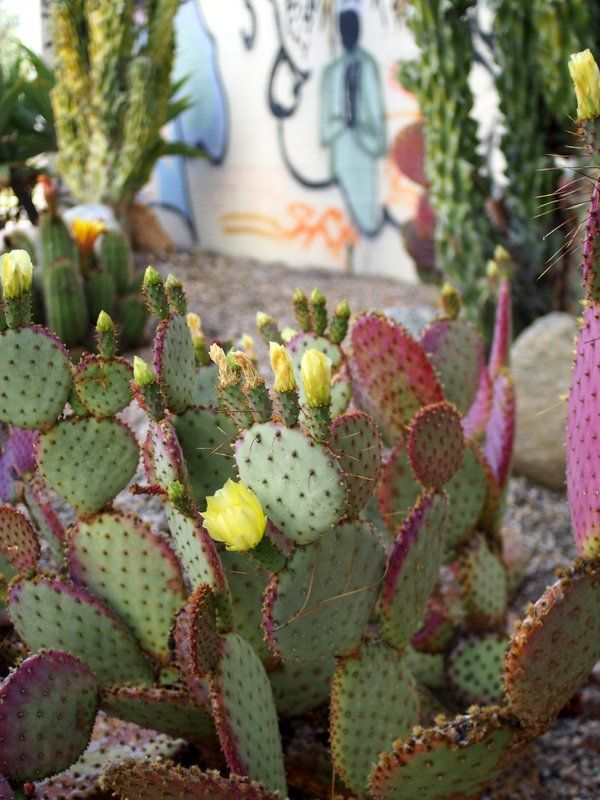 However, the wild place I took these latter photos was not the desert but Pitzer College at Claremont last weekend. Maybe the graffiti clued you in.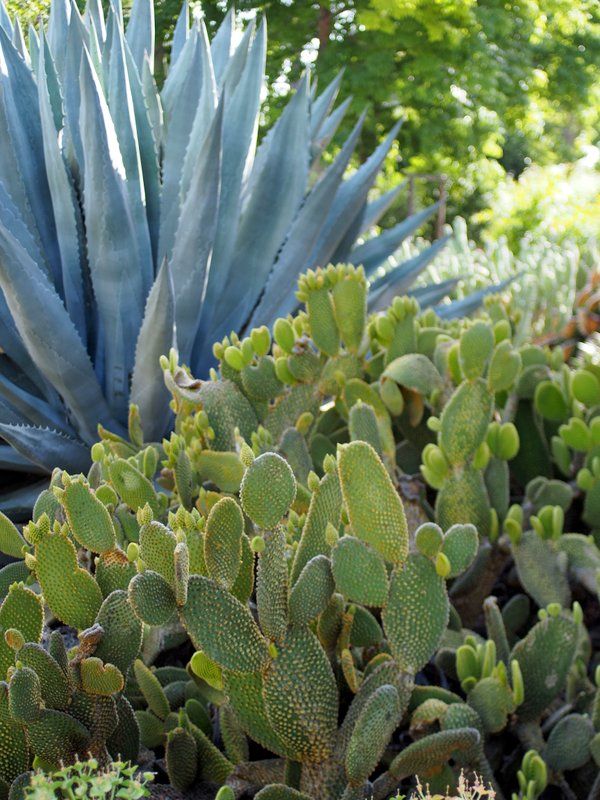 More interesting science writing in the NYT can be found at this link, where several articles are aggregated, including a piece on Joshua Trees by Ferris Jabr and water under the Mojave Desert by Emma Marris, who also wrote Rambunctious Garden; Saving Nature in a Post-Wild World, on my list of books to read.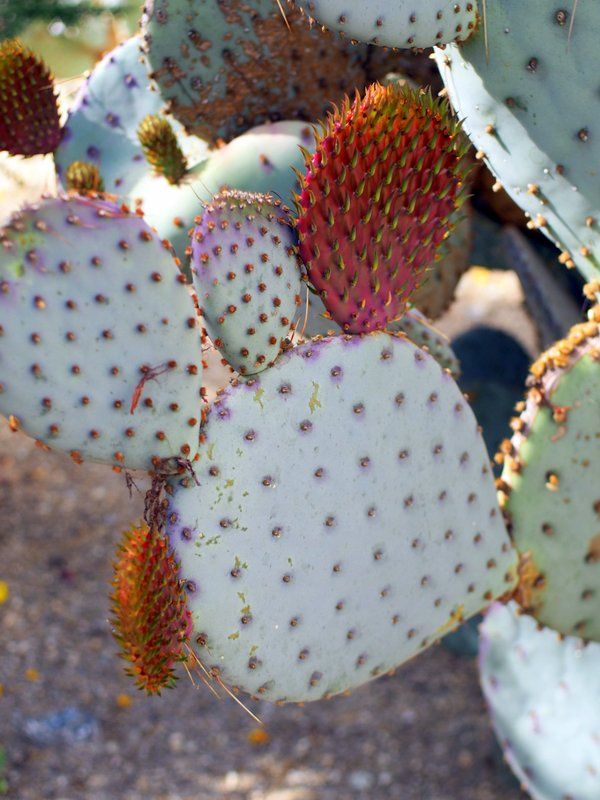 What else is exciting? In a couple weeks I'll be visiting the Denver Botanic Garden. The itinerary is already packed to the gills, but if you have any must-see suggestions, I'm all ears.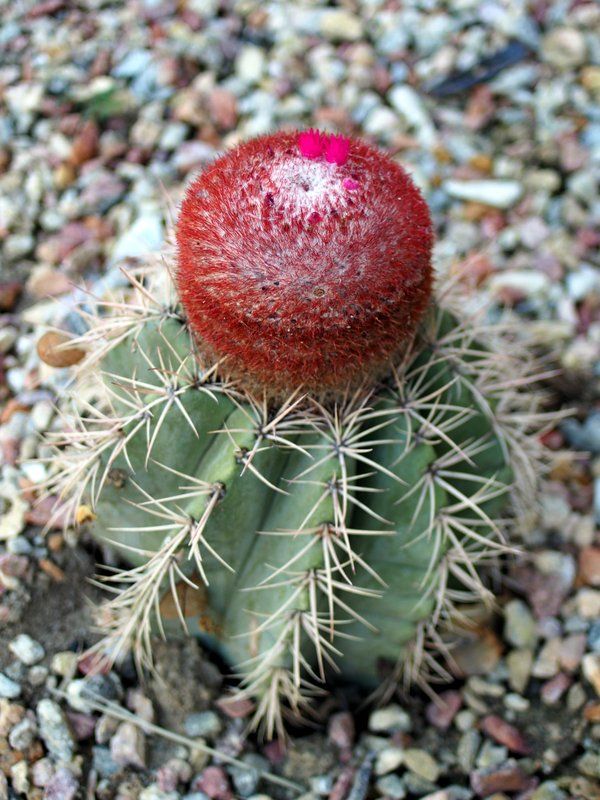 Nice melocactus. I discovered mine was a rotting mess just yesterday.
The Washington Post did a nice job covering the March For Science, even if t.v. news mostly opted out of in-depth coverage.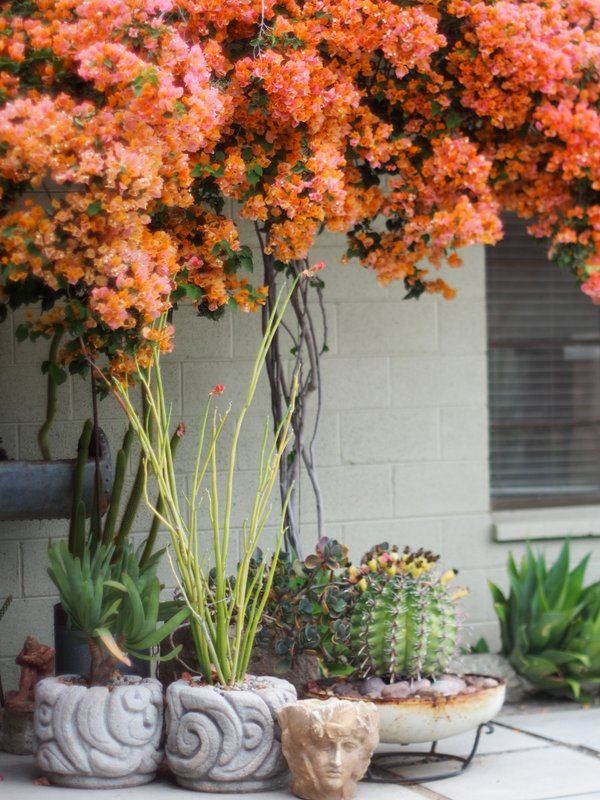 Last week I paid a bittersweet visit to Reuben Munoz's garden at Rancho Reubidoux, which I first visited more than five years ago (here). He's been an enduring source of inspiration ever since. Reuben, Paul and Inky will be leaving the garden in the hands of like-minded buyers and are excited about the new co-op they've found nearby. I hope to have some photos up next week.
And this Sunday, the 30th, Pasadena gardens will be available to tour via Garden Conservancy Open Days. Have a great weekend.