"It's difficult to sum up the Arboretum in a phrase… Perhaps the core is a search for a third way between the two traditional American paths: the exploitation of nature and the worship of a sacred, untouchable nature … a search for patterns of interaction that are beneficial to both nature and people, patterns of stewardship and restoration that take us beyond 'social responsibility' to 'ecological responsibility.'" — John R. Rodman, 1998
Founded in the early 1980s by Professor of Environmental Studies
John R. Rodman, from 2001 to 2015 Joe Clements also left his stamp on this arboretum and contributed to the unique pleasure it is to stroll the grounds of Pitzer College in Claremont, California, at the foothills of the San Gabriel Mountains (grounds known collectively as The John R. Rodman Arboretum). Twenty-five years managing the Desert Garden at the Huntington Botanical Garden more than prepared him for his tenure as Arboretum and Grounds Manager at Pitzer. The site of a former quarry, this liberal arts campus dating to 1963 covers about 35 acres. I tried my best to photograph as much as possible on a hot, blindingly bright afternoon this weekend. For a comprehensive pictorial, at least a half dozen more trips would be needed, and preferably in the even light of early morning or sunset. This post will be quick and dirty, no plant IDs, just an introductory overview. I missed the chance to explore the campus when attending a field trip sponsored by CSSA during their recent Biennial Convention held at Pitzer and vowed to return.
From "Guidelines for the Pitzer College Landscape":
"Geologically, Pitzer is situated on an alluvial fan at the foot of some of the steepest mountains in the world. Biologically, we are at the intersection of the mountainous chaparral community with the coastal sage scrub of the valley. In a broader sense, we are part of the arid and semi-arid American Southwest that embraces New Mexico, Arizona, and parts of Utah and Nevada, as well as southern California and Baja. Climatically, we live in one example of a "Mediterranean" climate (mild, wet winters and hot, dry summers), which we share with the countries of the Mediterranean rim and parts of southern Africa, Australia, and Chile."
For me what sets Pitzer apart is its unusual hybrid status as both residence and commercial site. Both uses have been melded together in a landscape that succeeds as a temporary home for students while they attend the college.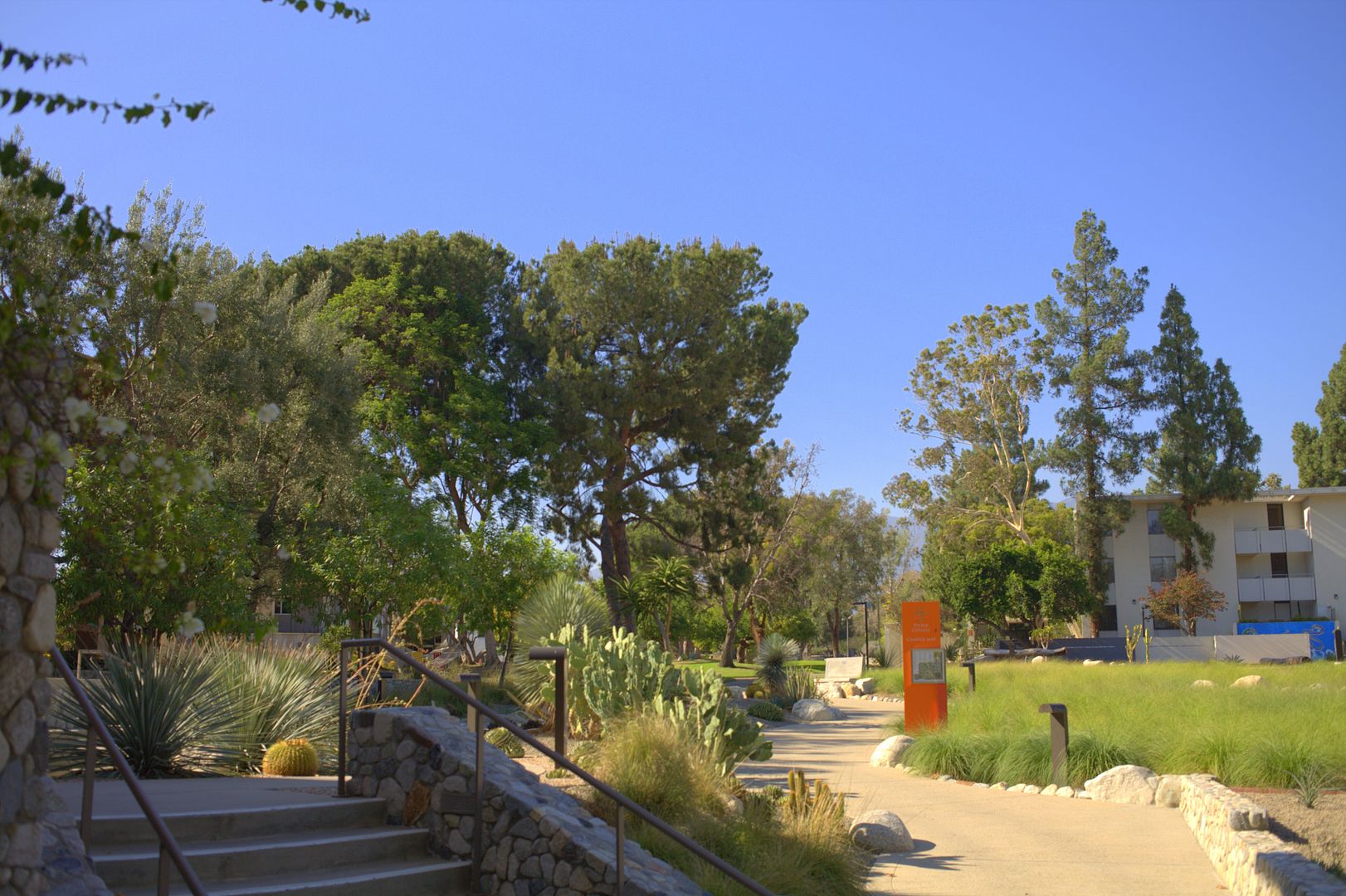 The pathways and transitions are intimate and on a human scale, and rambling along the decomposed granite paths feels very similar to exploring a botanical garden.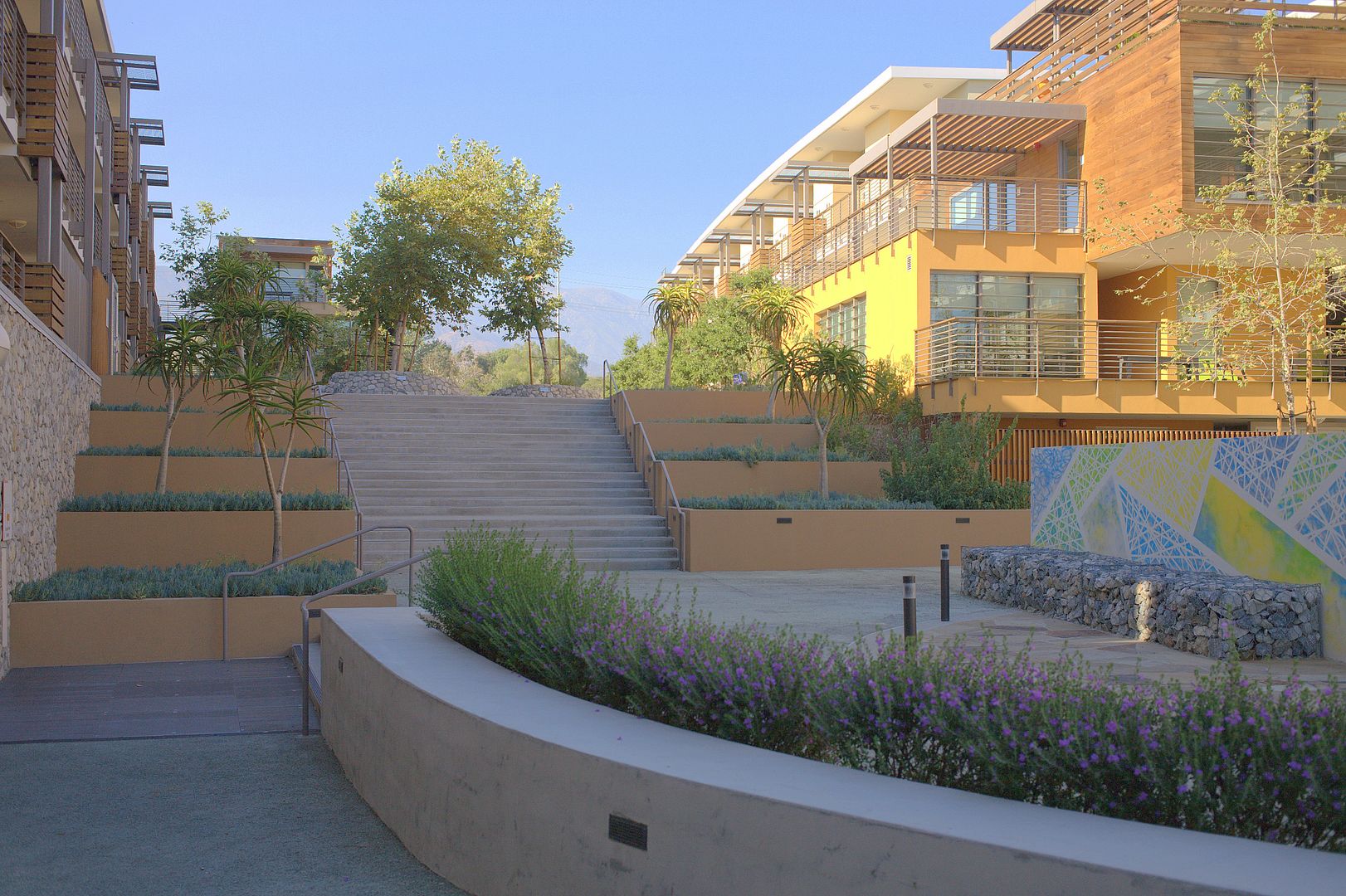 Yet these same modest pathways lead to monumental spaces.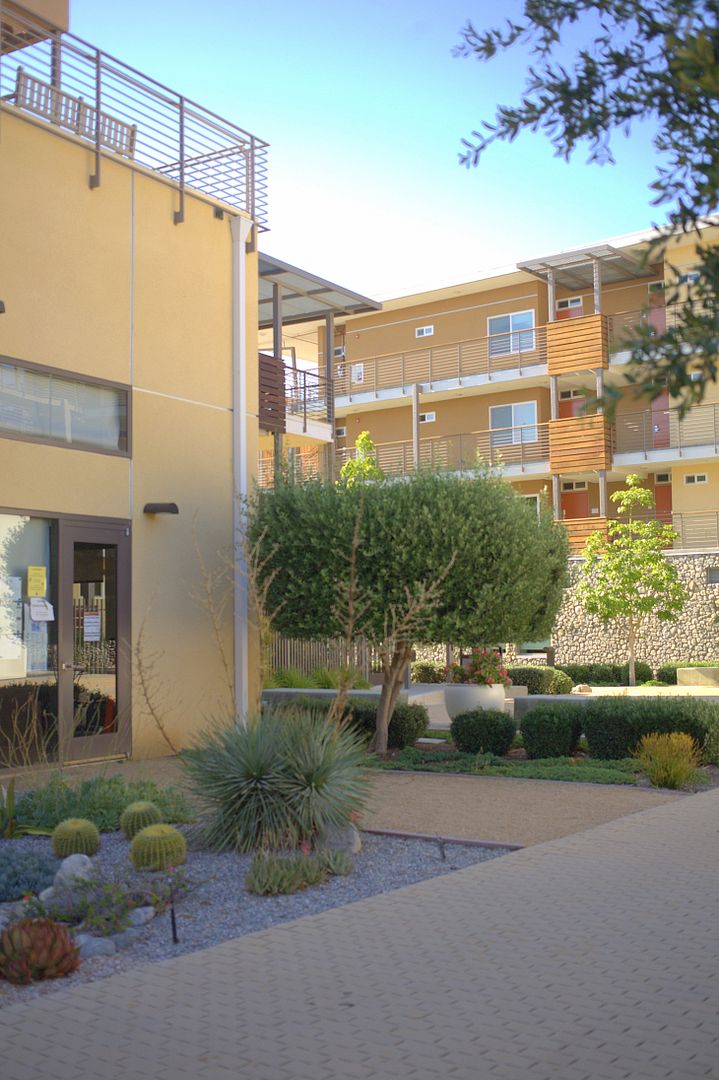 Business offices and dormitories.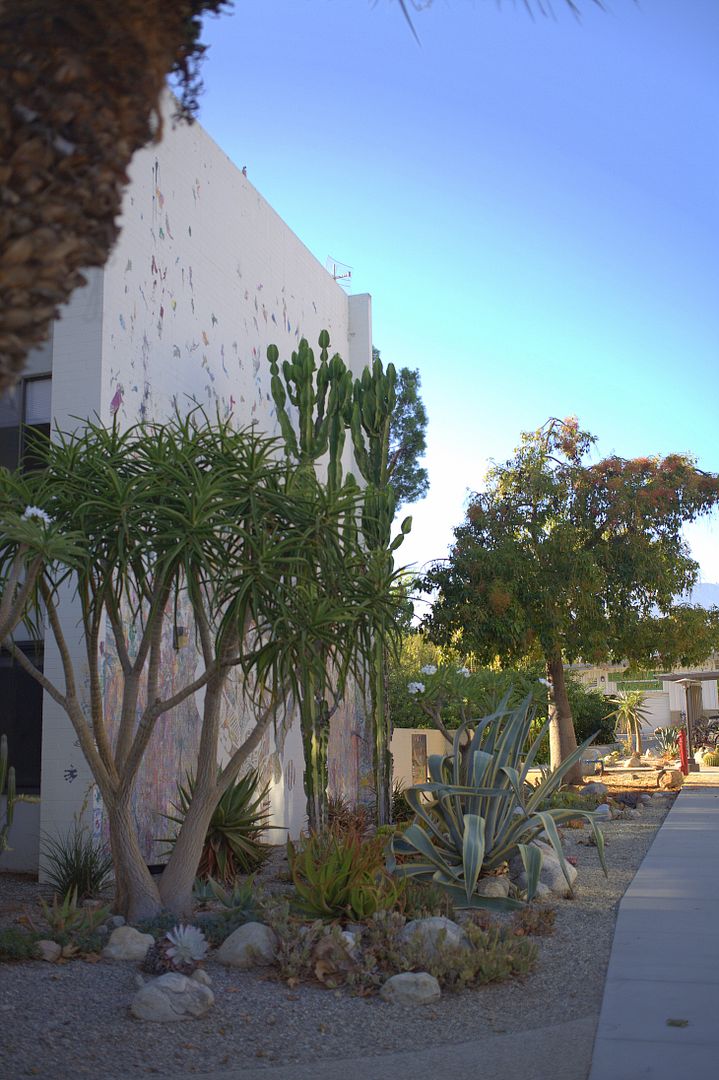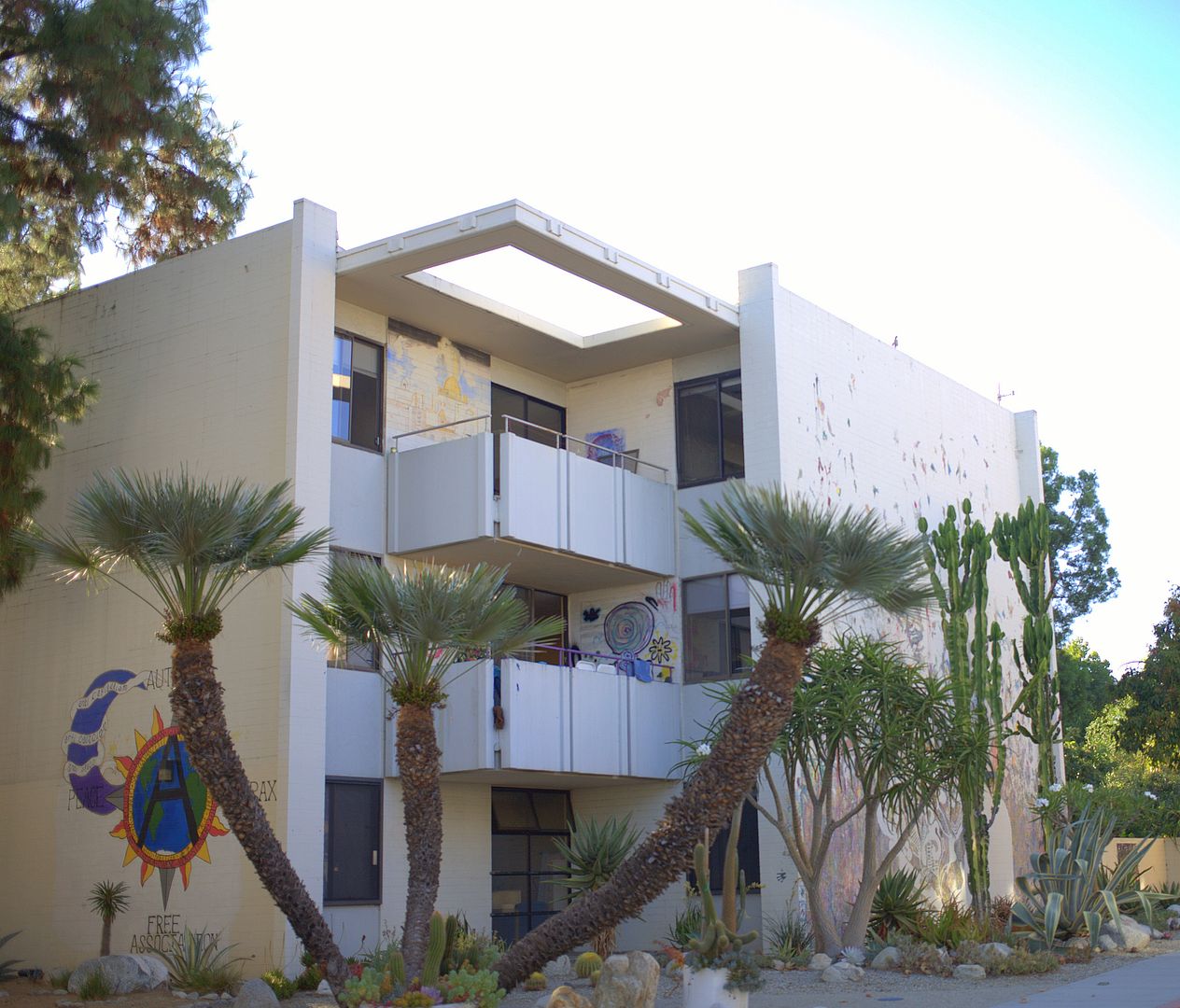 Very personalized dormitories.
What an amazingly stimulating backdrop for a center of learning.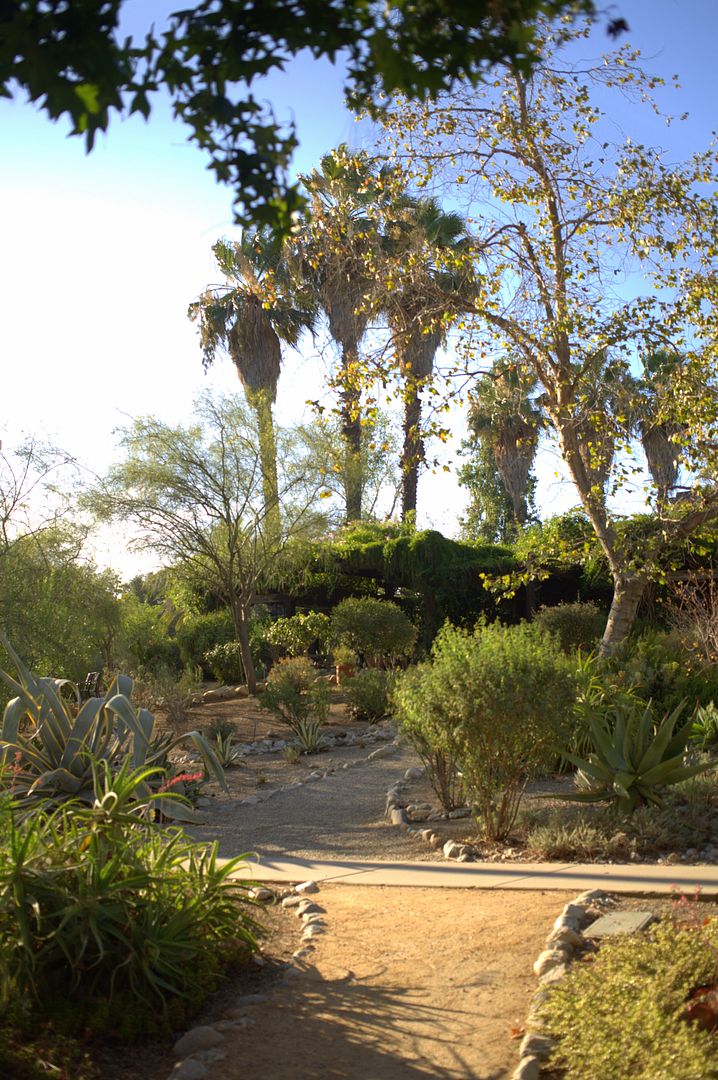 And for examples of moving people through a dry garden, Pitzer offers lots to inspire.
In August the campus was almost empty. Though it was a quiet time for campus life, the grounds were still impeccably maintained.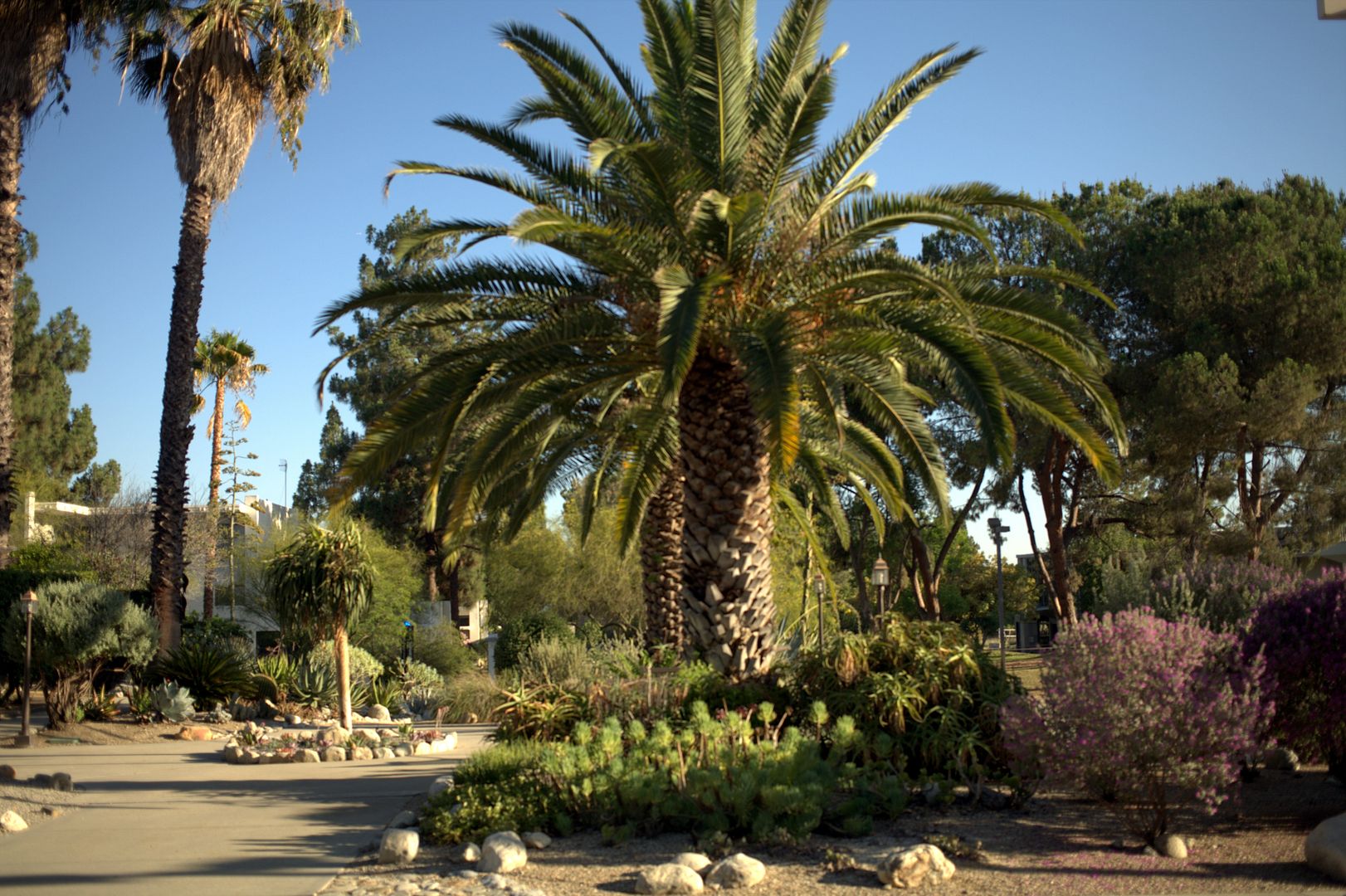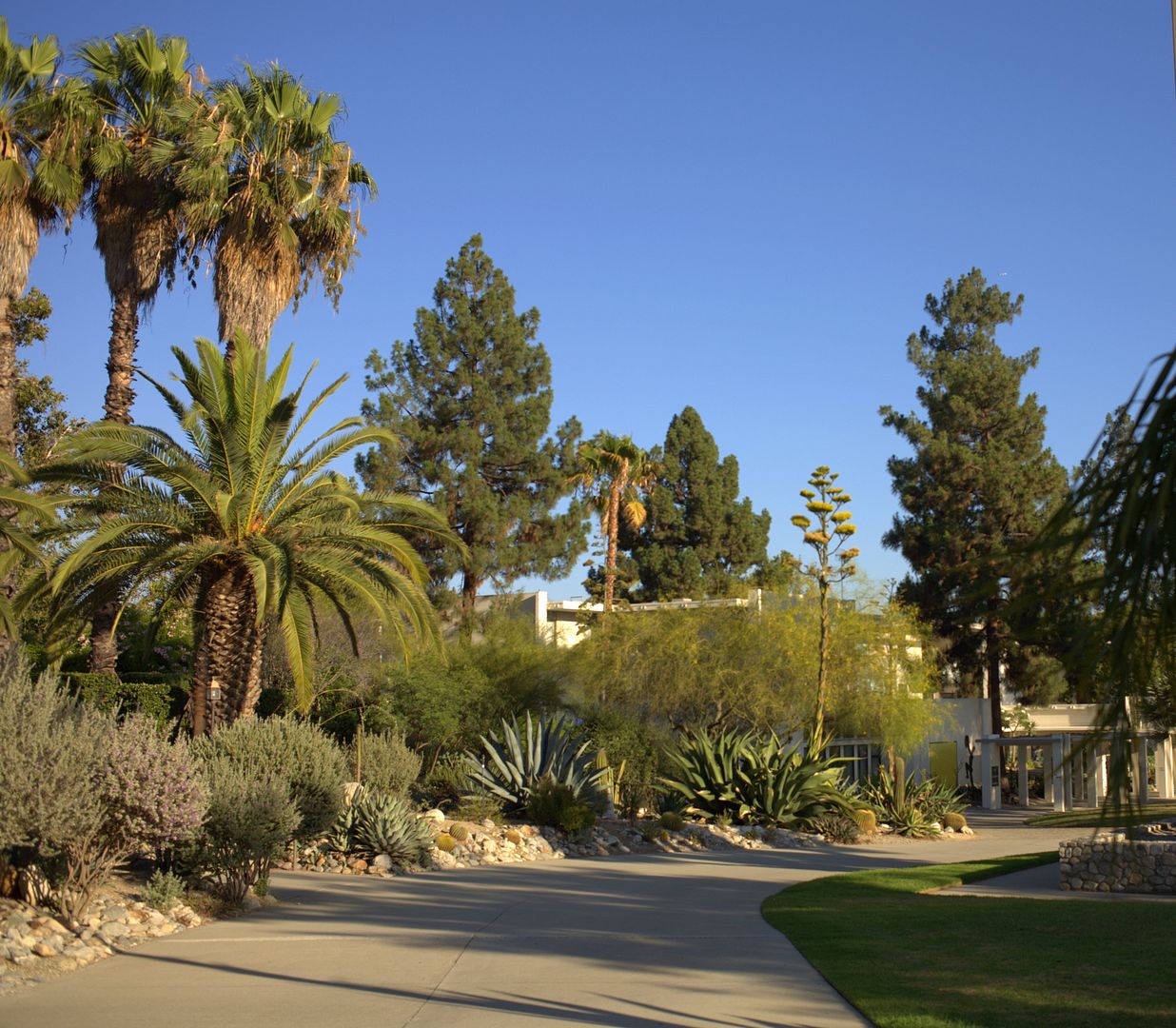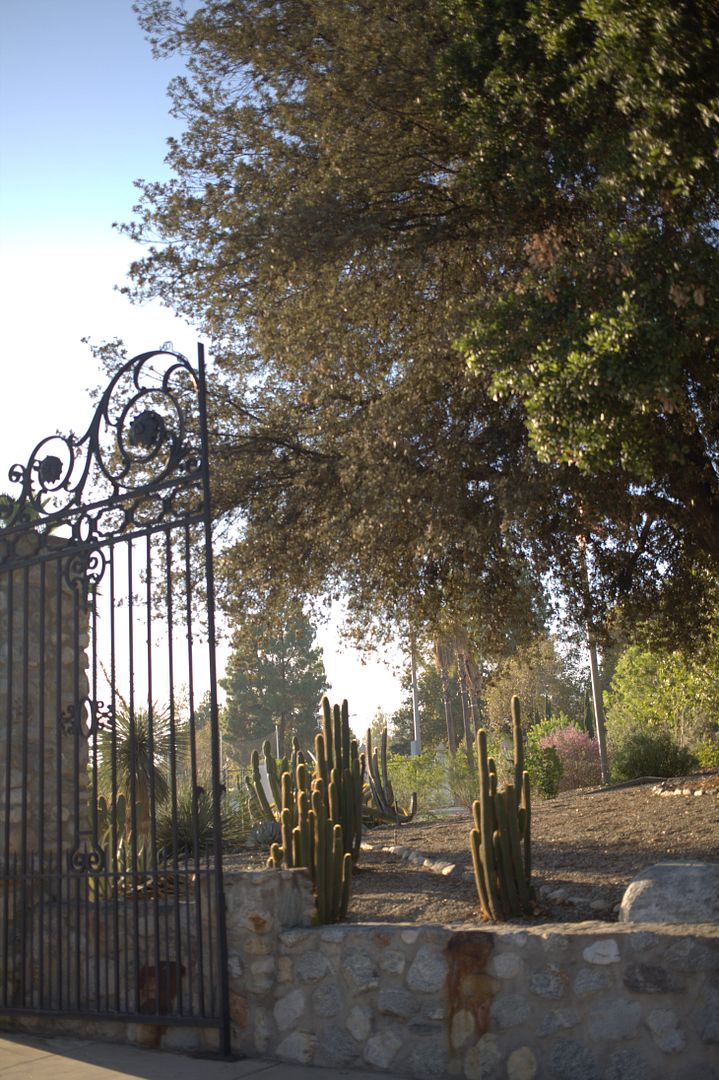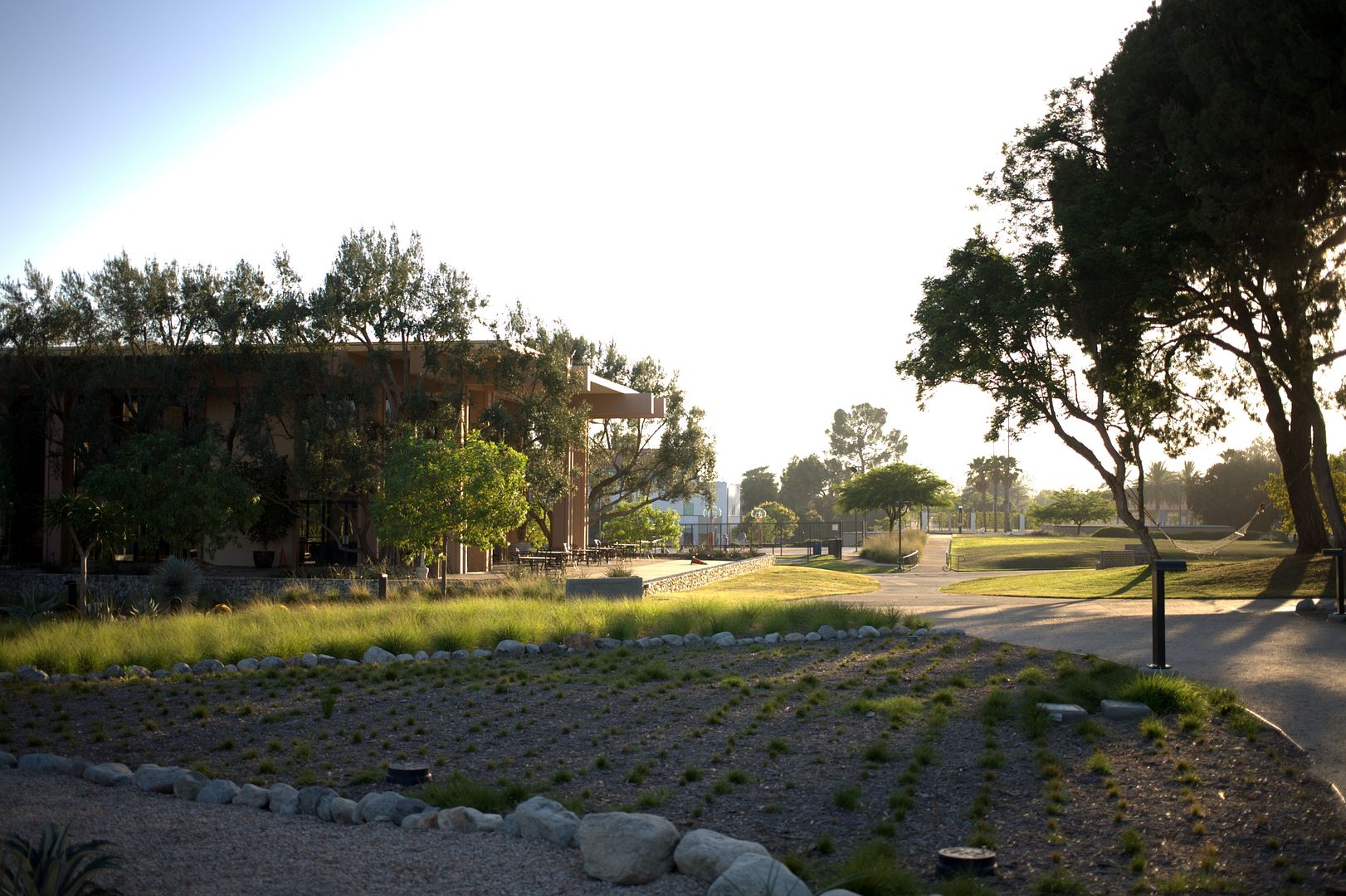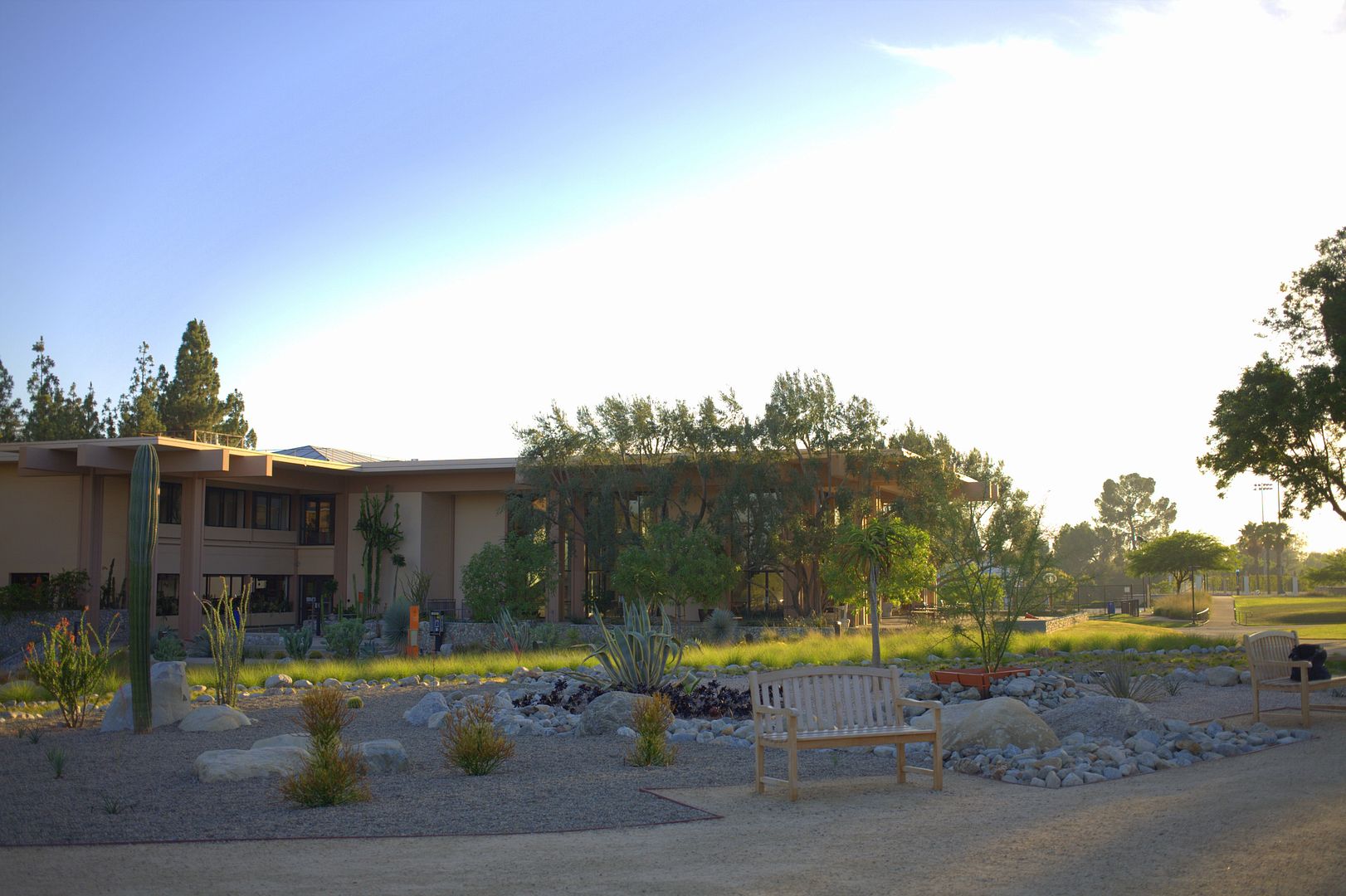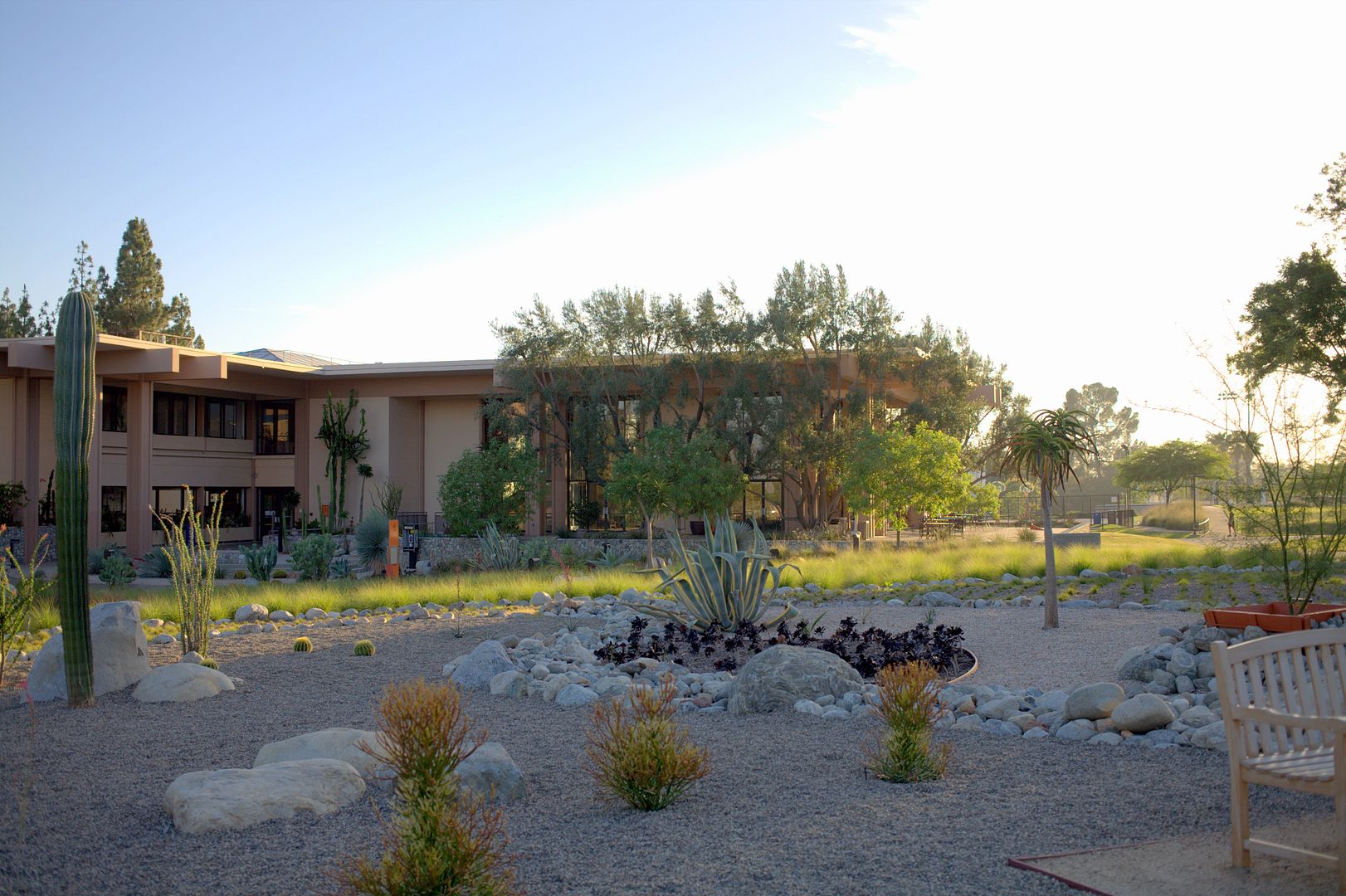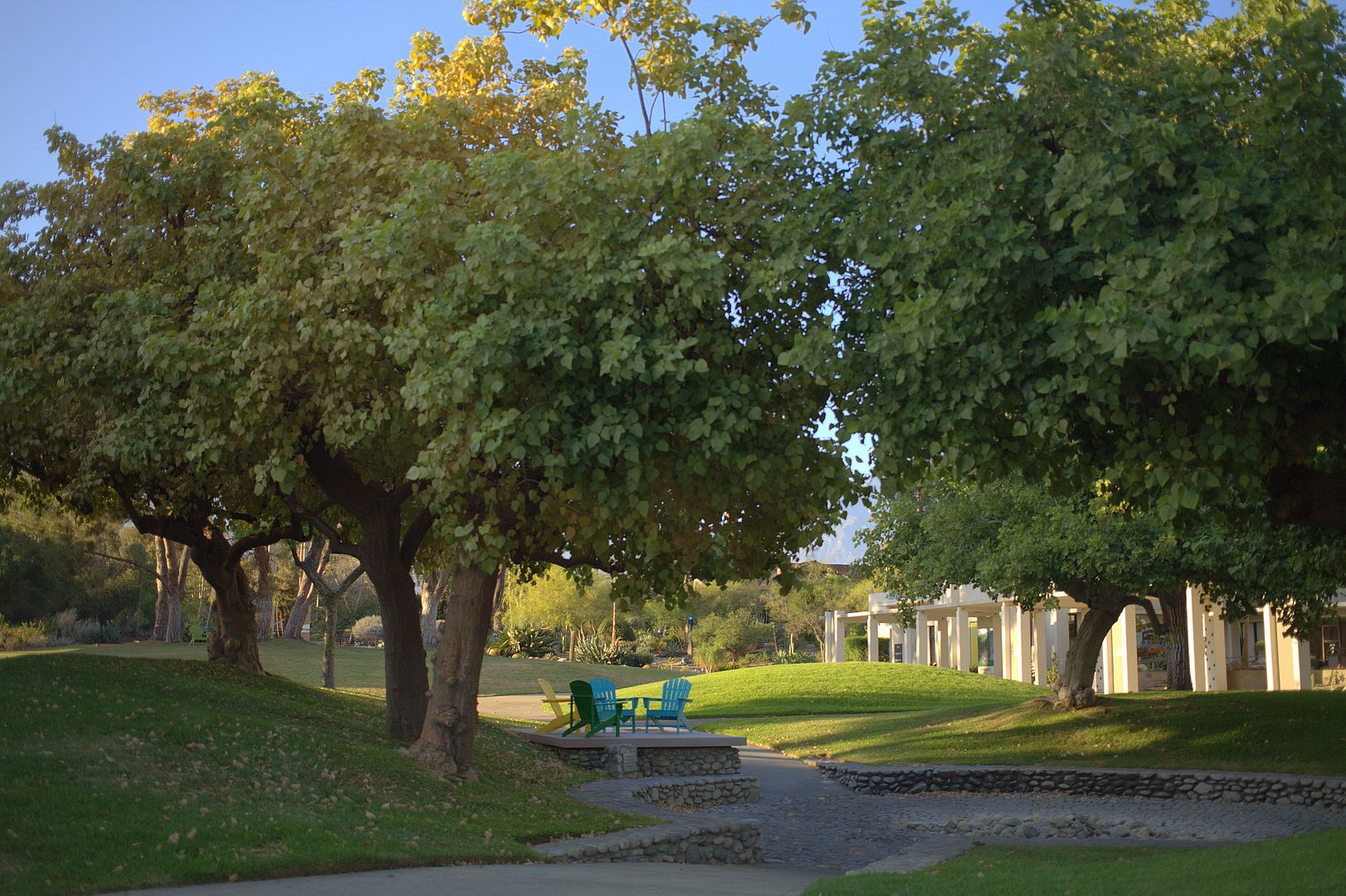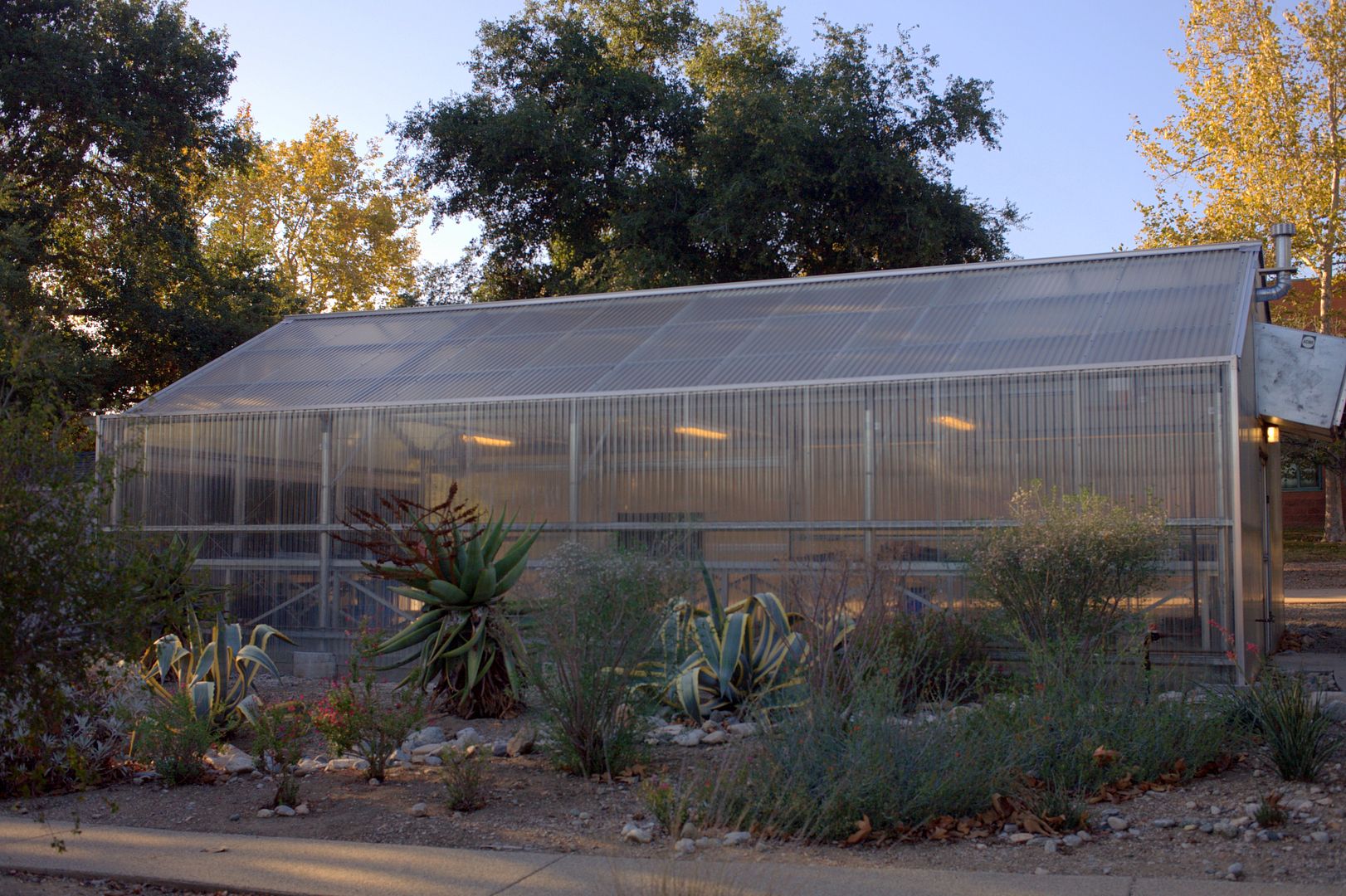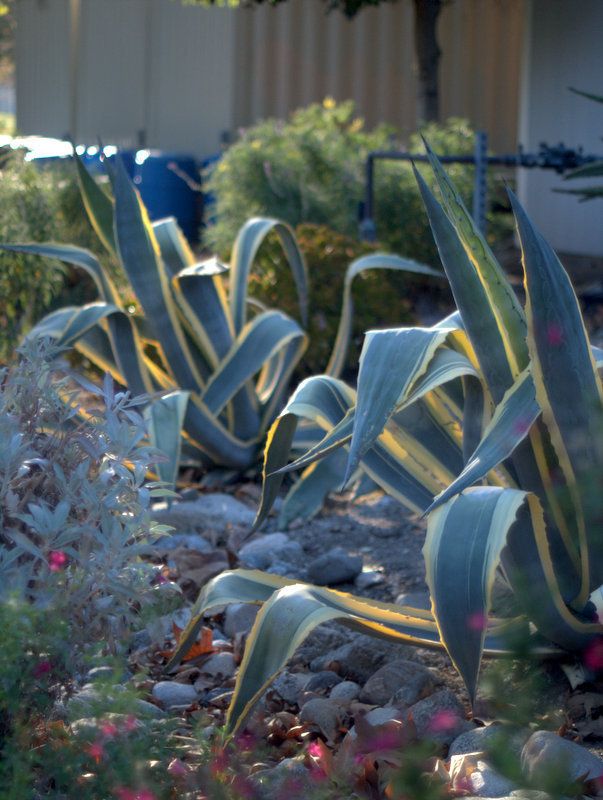 I'll close with some planting details. Trust me, there's incredibly detailed planting going on at Pitzer. Mr. Clements, who came on board in 2000, seems to really be enjoying himself. I can't imagine why hordes of photographers haven't found this place yet. Or fashion shoot location scouts, for that matter.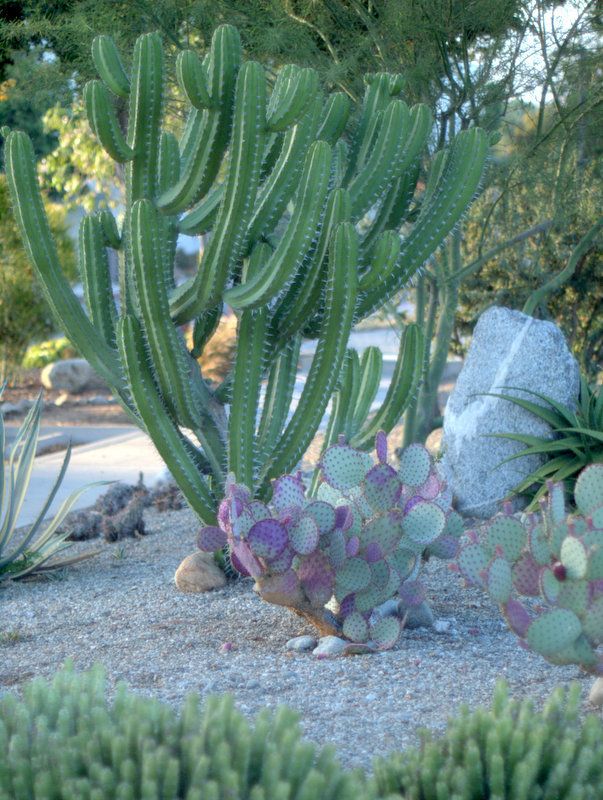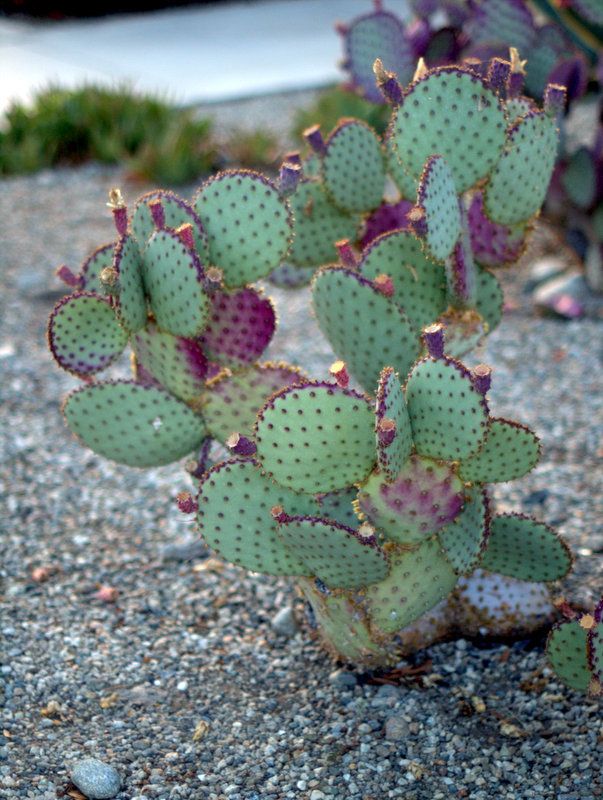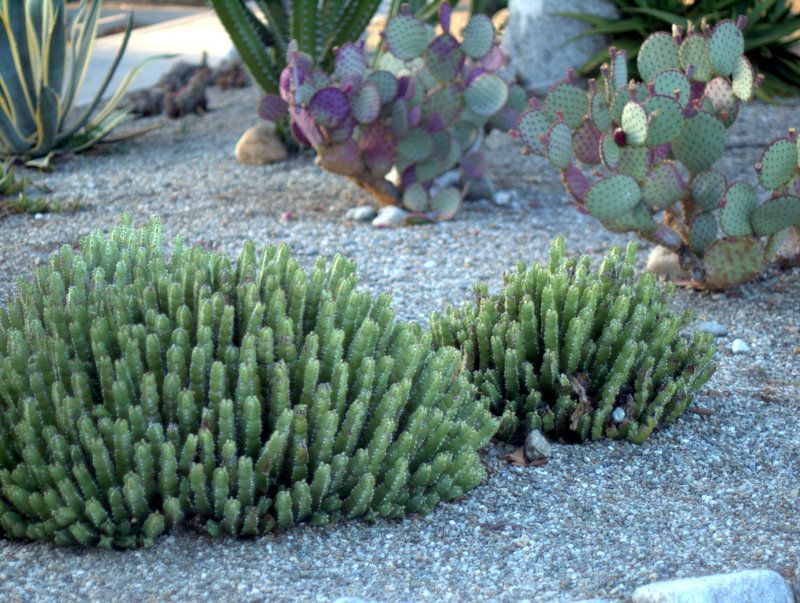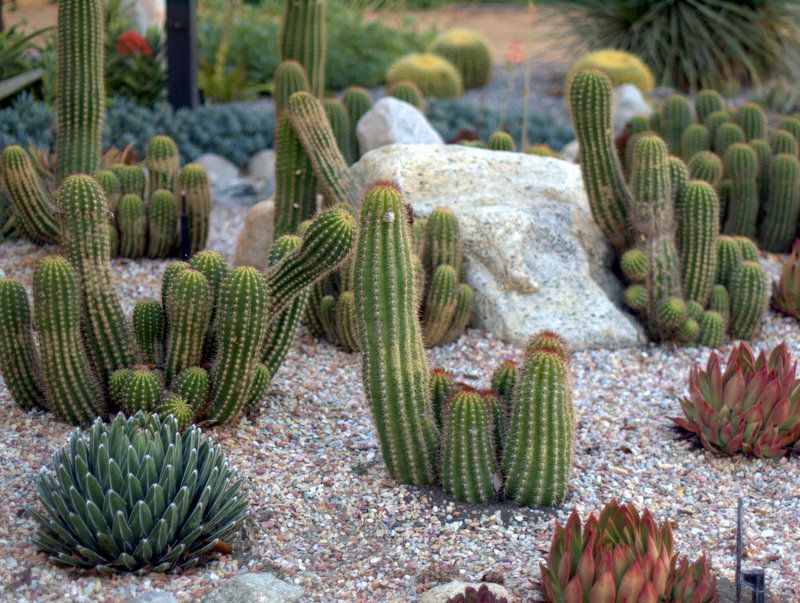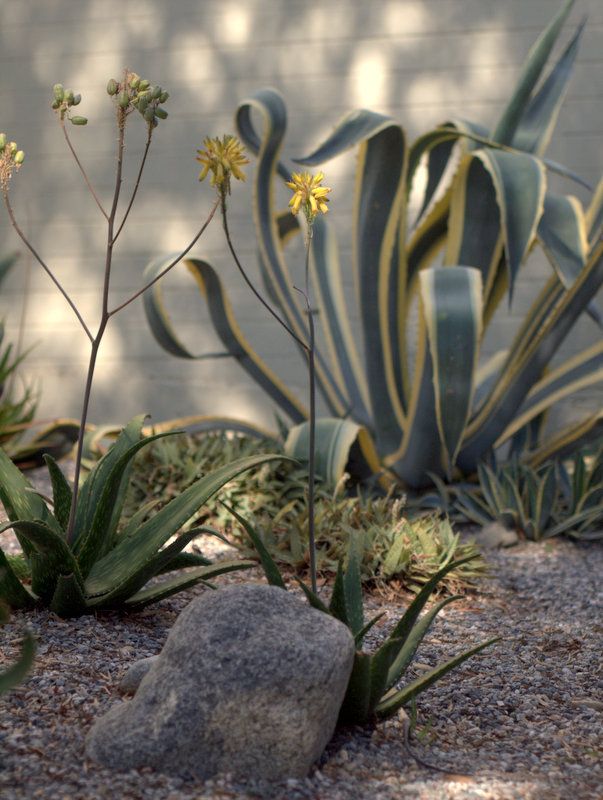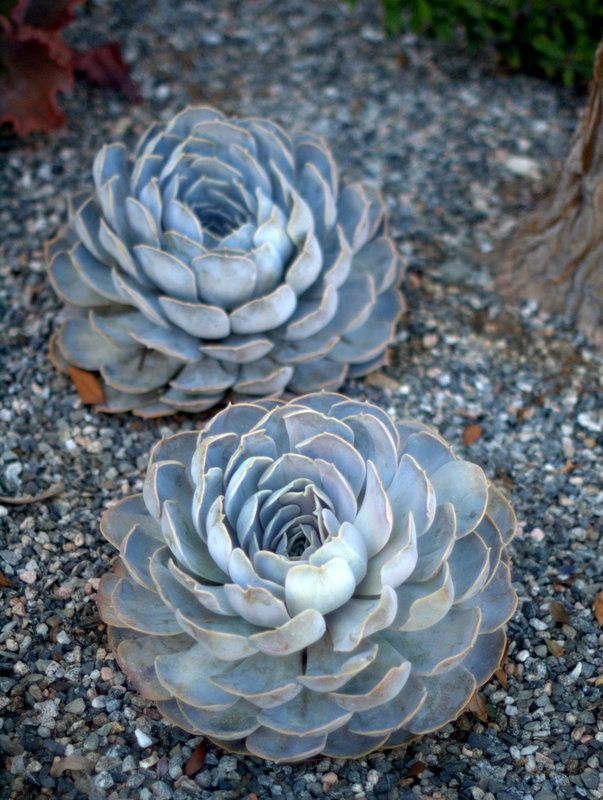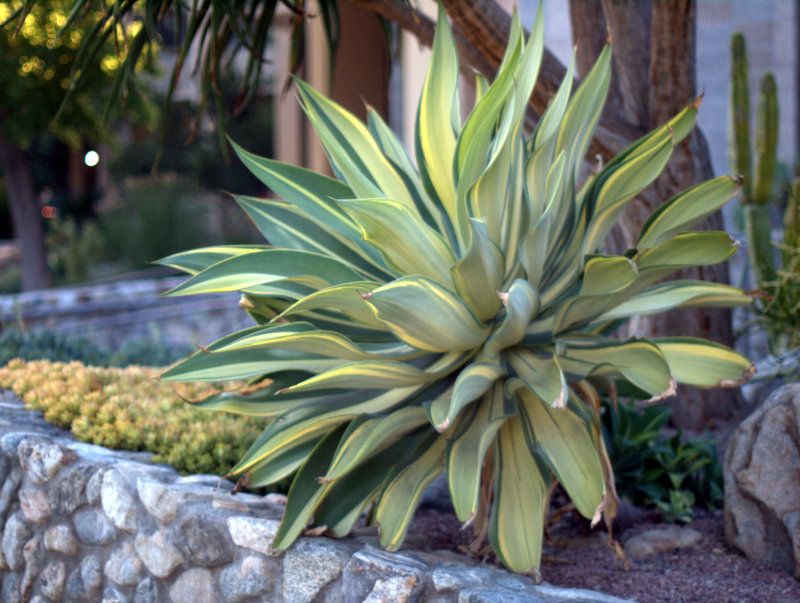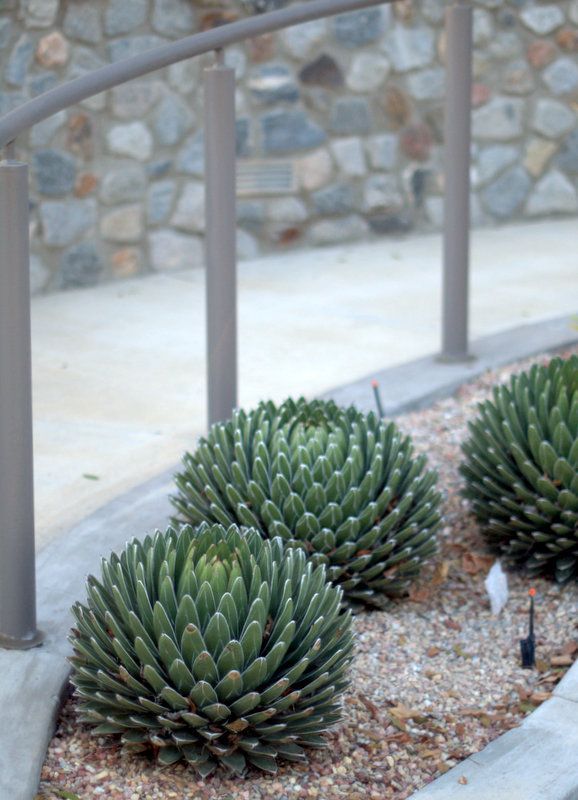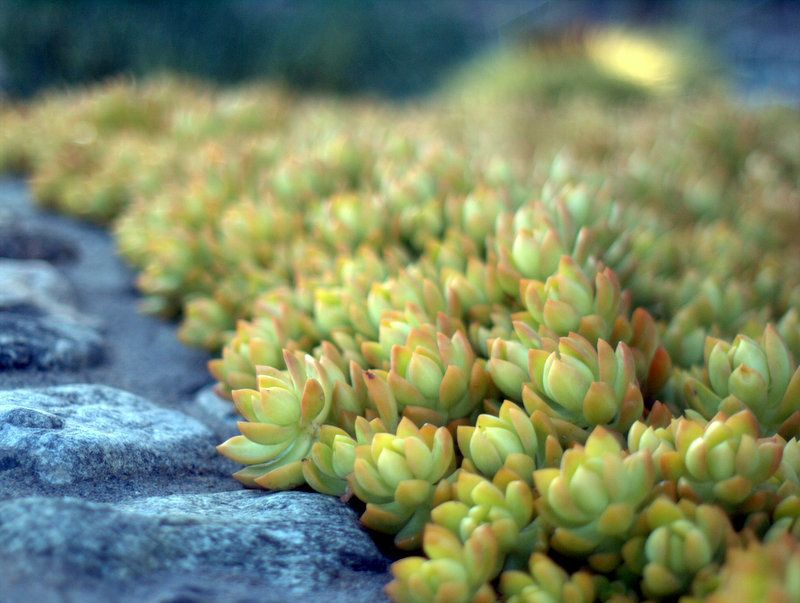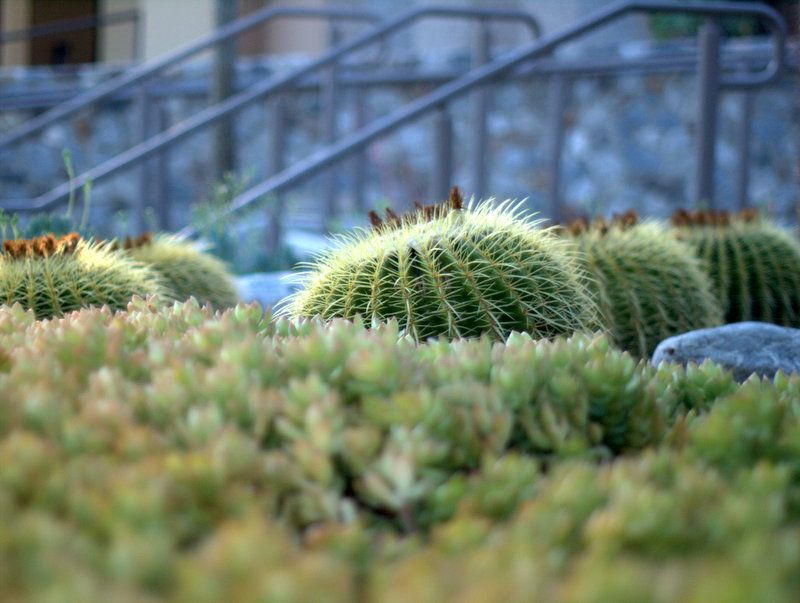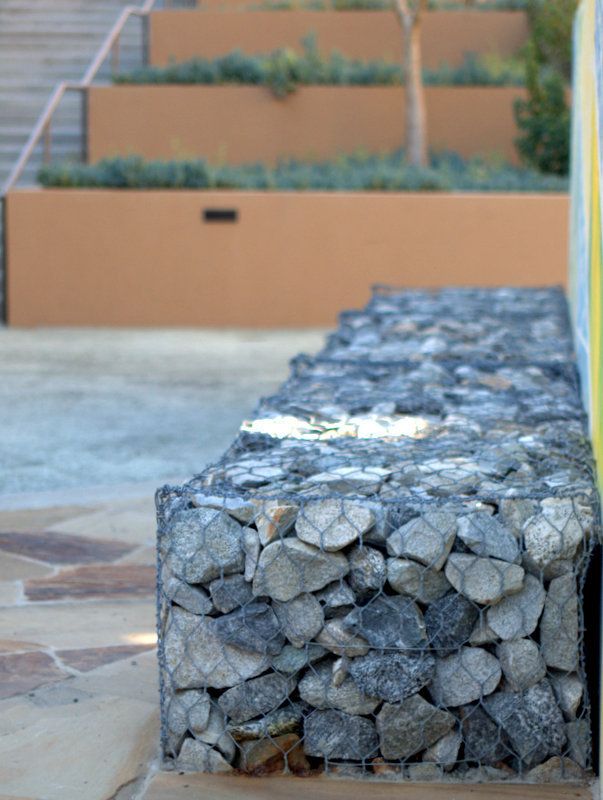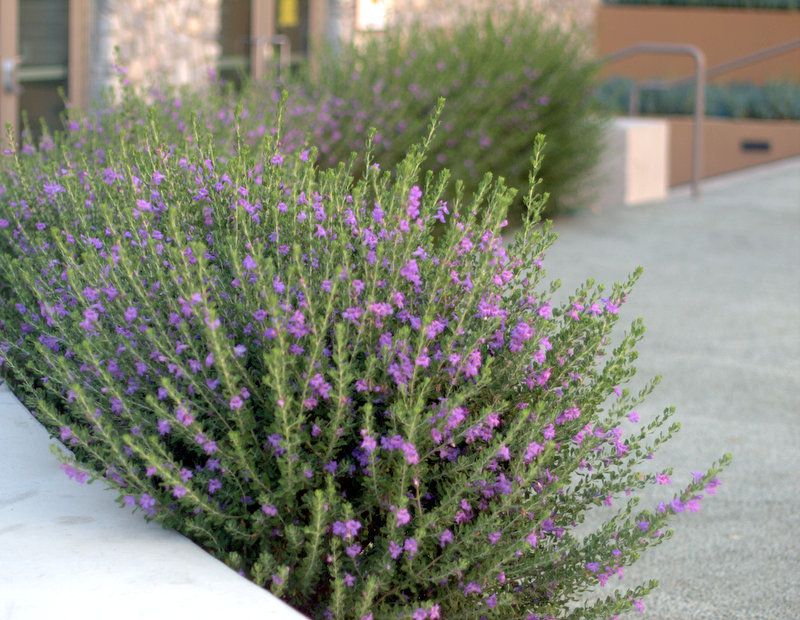 I will point out the nice use of Texas Ranger, Leucophyllum frutescens, also seen in the third photo from the top.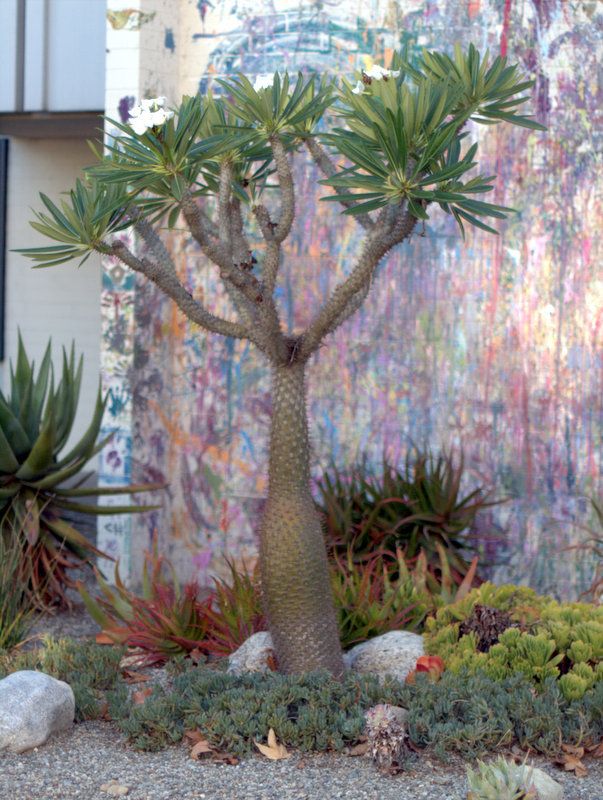 And this pachypodium was in bloom, hard-to-see white flowers at the top.
Secrets to the soil can be found in Nan Sterman's article on Pitzer in Pacific Horticulture:
"For succulents and mediterranean-climate plants, including most California natives, he and his crew assemble a well-draining soil mix. "Ideally" he says, "you want a third compost, a third pumice, and a third sand. Since we are on an alluvial fan, we have lots of sand, so we don't need to add that much sand. We add more topsoil and compost, sometimes pumice, to create an open mixture." The plants are all irrigated with low-pressure micro sprays or with drip emitters. The beds are mulched with gravel."