July is usually the month my garden needs a tuneup, a jolt of the unfamiliar to keep me inspired all summer long. Checking out July Bloom Day posts back to 2013, this July has a lot of the same characters in the garden, like Eryngium pandanifolium. If anything, there's been less risk-taking on flowers for summer, which must be a hangover from the drought. I just haven't been launching into big flowery plans for summer that need tricky irrigation support and have stuck with the old reliables. I thought agapanthus would be a good fit for the mid-summer garden but couldn't keep sun at their bases and get the moisture right. Maybe another rainy winter will put me back in the mood for experimentation.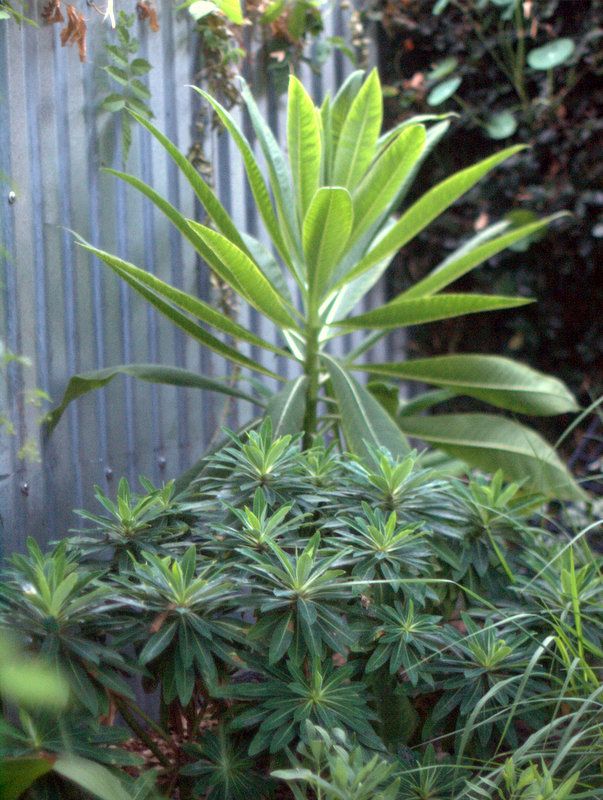 Which isn't to say I've completely stopped trying out the unfamiliar, like this Lobelia fistulosa, which looks healthy and on track to bloom next year.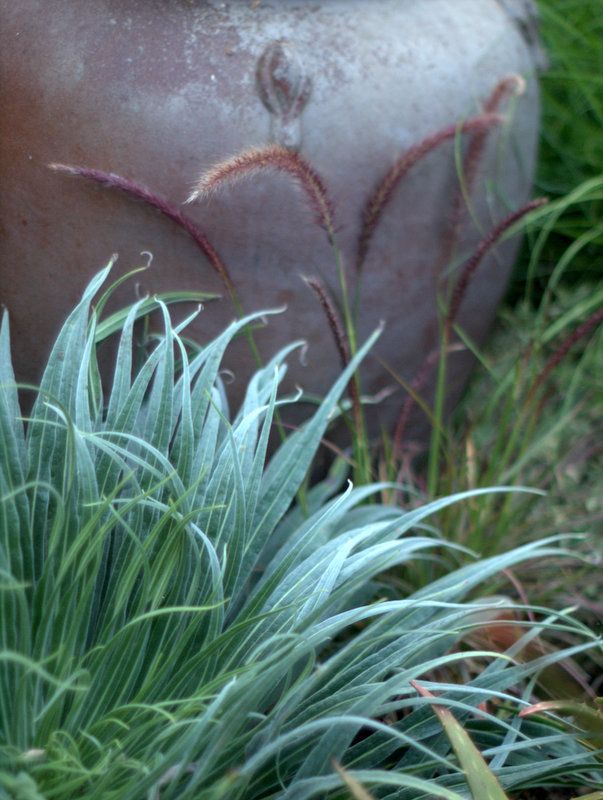 And there's always a new grass to try, like the Pennisetum 'Cherry Sparkler' I brought home to replace 'Karley Rose.'
And I did persist with Rudbeckia triloba and finally struck gold this summer. Much better performance than in 2014. If you get its feet right up against the drip hose, you'll be rewarded with its unique show of a firmament of starry flowers floating over an open, branched habit of growth. And I think it also appreciates the partial shade under the cabbage tree (Cussonia gamtoosensis). Whether it's reliably perennial here is still uncertain, but at least it blooms well enough its first year to grow as a summer annual.
And the "New Zealand Purple' castor bean obligingly sowed itself alongside Grevillea 'Moonlight.' Nicely done!
Aloe 'Cynthia Giddy' is now a reliable summer bloomer, and even the recalcitrant bloomer Aloe elgonica is throwing its first truss.
The only pup from my bloomed-out Agave mitis var. albidior (formerly known as Agave celsii var. albicans) is a heat-busting vision of cool amongst frosty calamint.
But typically by July I'm ready for some new inspiration. Checking out nurseries lately, I skipped the annual tables. It'd be crazy to pot up annuals now, and there's not an inch of bare garden. So to fill an empty container I headed for the shrubs, something I'm doing a lot lately. Earlier in the summer I brought home this Acacia iteaphylla. I love the instant glamour potted shrubs bring. (The central trunk doesn't belong to the acacia but to a potted shaving brush tree, Pseudobombax ellipticum.)
This nursery trip I found these beautifully grown, 3-gallon Pride of Barbados (Caesalpinia pulcherrima), a very tough, deciduous shrub for the dry garden. It may very well be an expensive summer annual since I don't have garden space for it, but what price inspiration?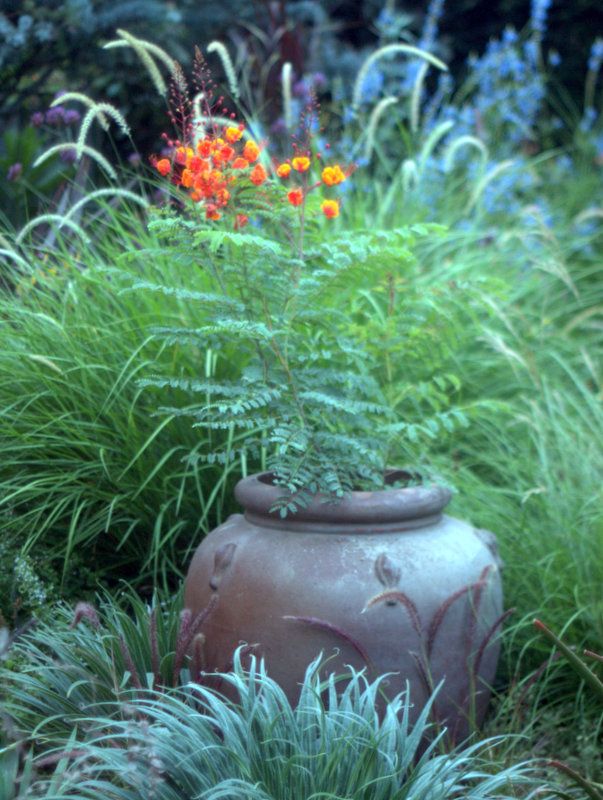 This big pot has seen a roving cast of characters — a mangave for the longest time and then most recently a Grevillea 'King's Fire' that I decided had better survival chances planted in the garden, even if it had to be done in July. Fall planting, of course, is always preferable. Since Eucalyptus 'Moon Lagoon' doesn't appear to be making a comeback, another 6-footer to shade the back of the house will be most welcome.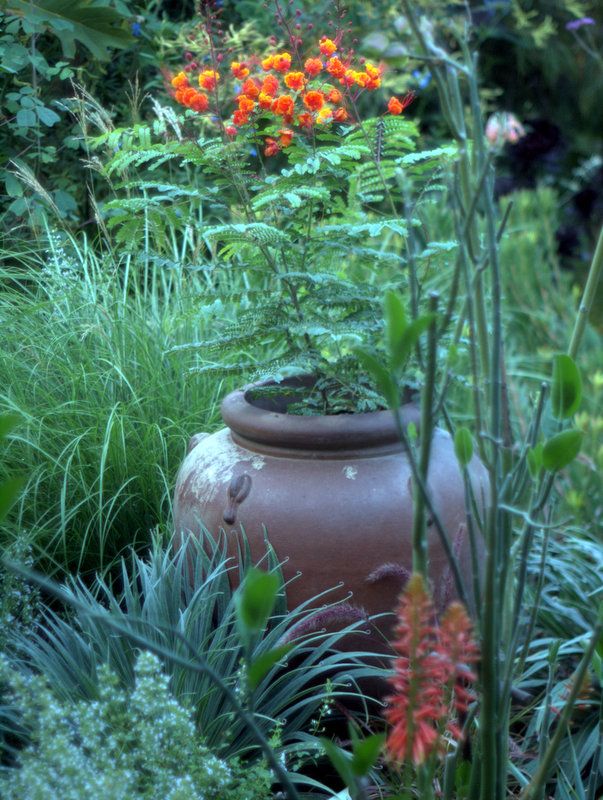 The midsummer tuneup obviously needed a potful of blindingly orange inspiration.