August? Come in, August. Ground control to August?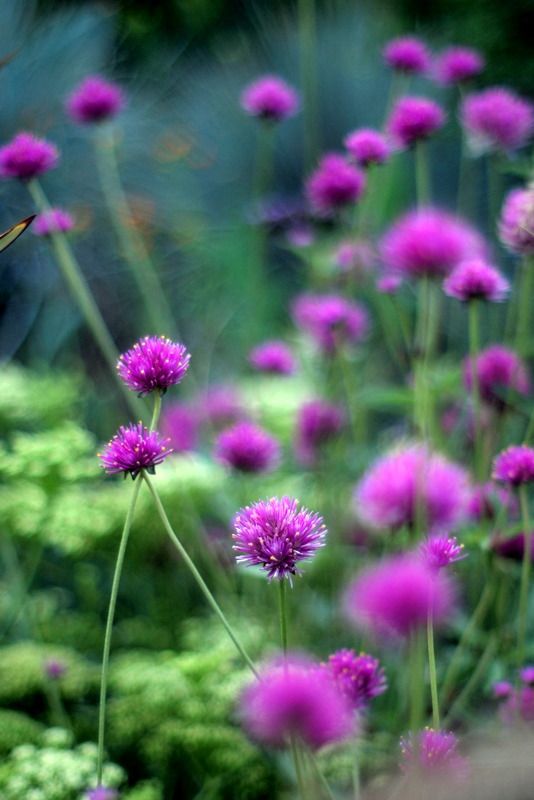 August: Um, we're in a bit of a holding pattern here. Over.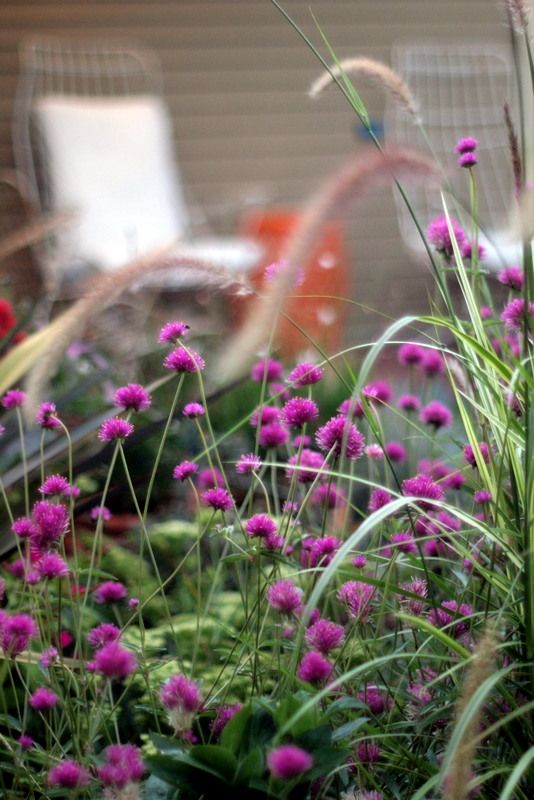 Repetition seems to be a hallmark of my summer Bloom Day posts. It's been the usual suspects all summer. Still, I can't say enough nice things about Gomphrena 'Fireworks.' The agastaches are over and showed a lot more water stress than I expected, while this gomphrena sailed through heat and dry soil beautifully. Perennial here in zone 10 but most likely one of the "short-lived" kind, which could mean anything from one year to two years to five. Reseeds.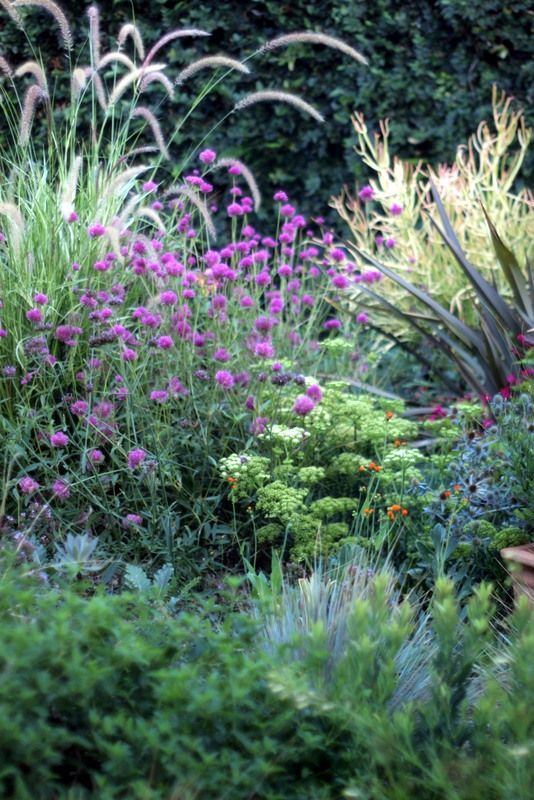 With samphire, the umbellifer Crithmum maritimum. This plant is going into my A Growing Obsession surefire collection of zone 10, drop-dead gorgeous, pollinator-beloved plants sponsored by….daydream fades to black.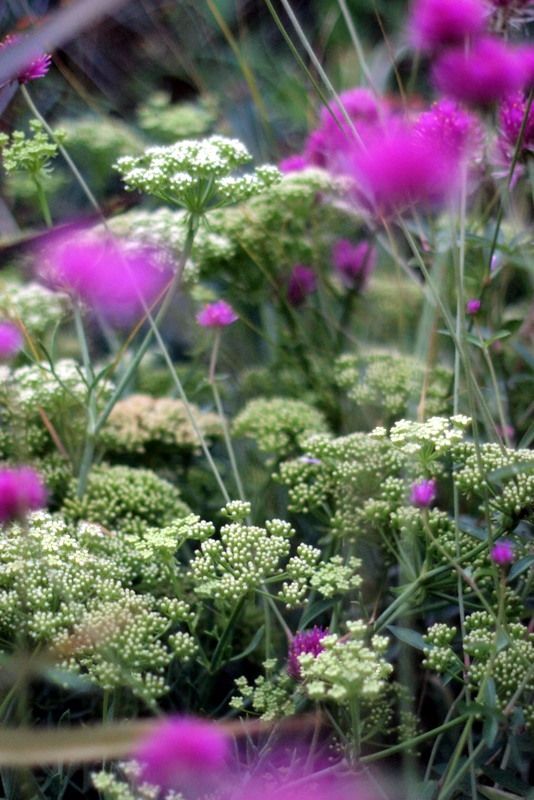 Gaura planted in pots a couple months ago is just starting to bloom. Wind-driven plants are so entertaining.
Some August triage. Agastache were cut back, a tattered digiplexis moved elsewhere, and a potted Agave geminiflora moved in. The lemon grass in the background has been a nice surprise this summer. Rudbeckia triloba leans in.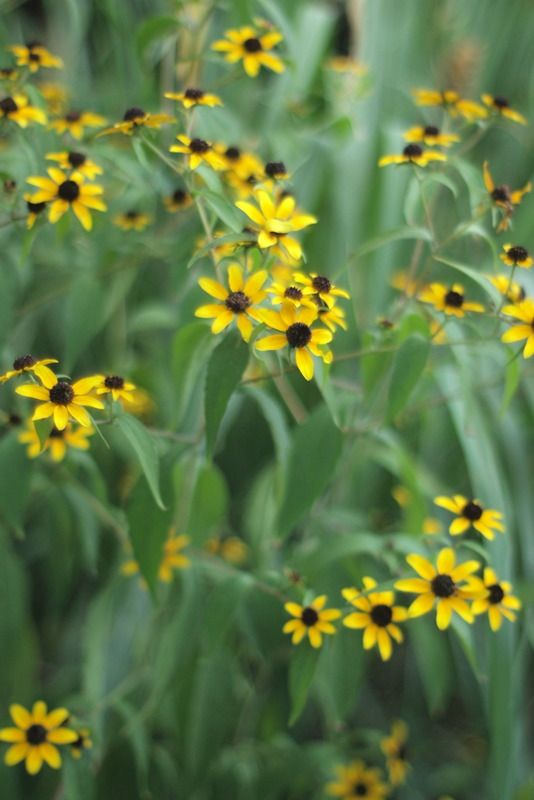 More triage. A few of the annual Euphorbia marginata, Snow On The Mountain, were picked up at M&M Nursery in Orange.
Gaillardia 'Oranges & Lemons' is unstoppable.
As are the marigolds. Tagetes 'Cinnabar'
Mina lobata nearly faints in full sun but so far recovers by evening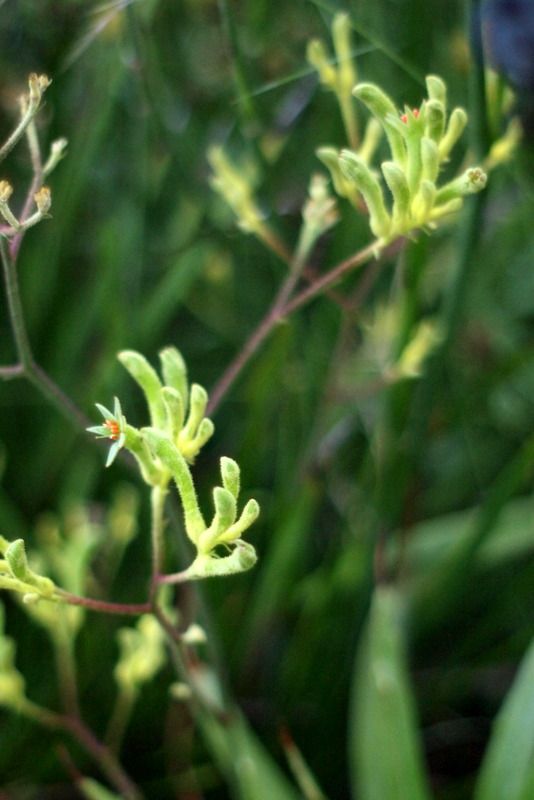 The kangaroo paws are sending a second, shorter flush of blooms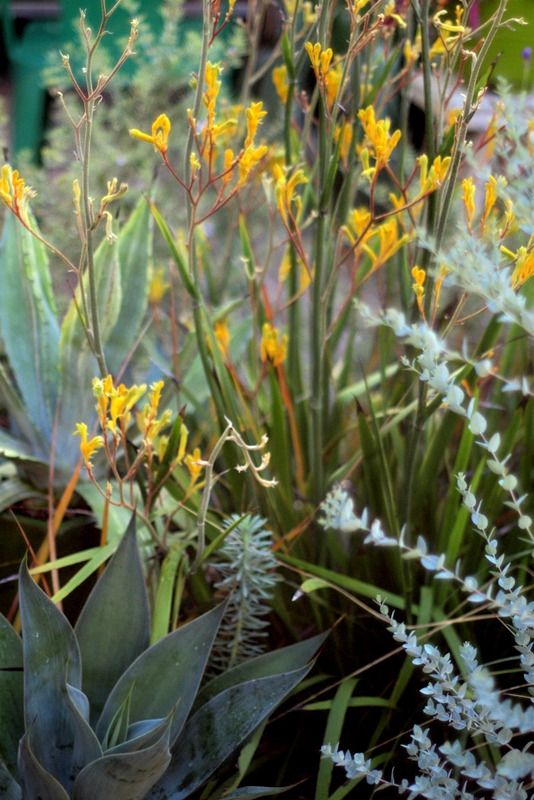 Seseli gummiferum…maybe there'll be blooms next year on the Moon Carrot. With a name like that, I'm staying the course until I see some blooms. And with those pewter-colored, lacy leaves, waiting isn't a hardship.
Also for next summer, there will be agapanthus. Yes, they're common as dirt here, but has anyone tried them with grasses, agaves, etc? No, I think not. It's not a plant's fault when its amiable nature is abused and taken for granted in strip mall monocultures. This is the stripey-leaved 'Gold Strike.'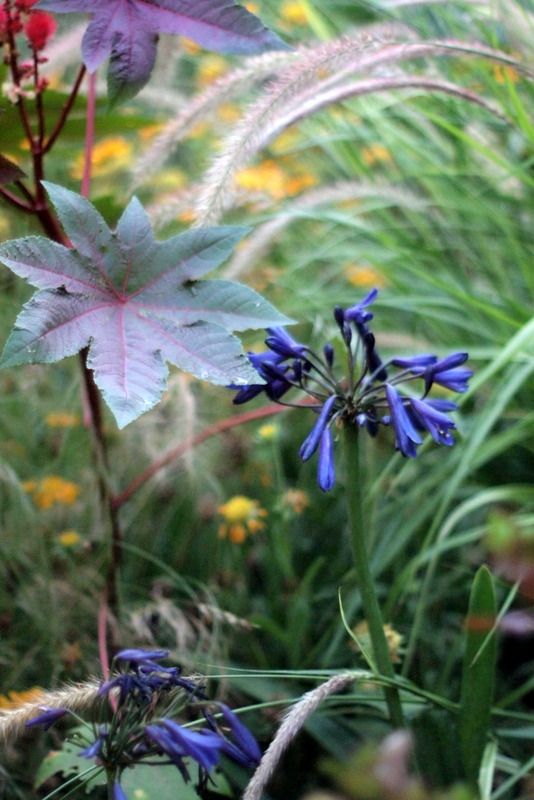 And one of the darkest I could find locally, 'Storm Cloud'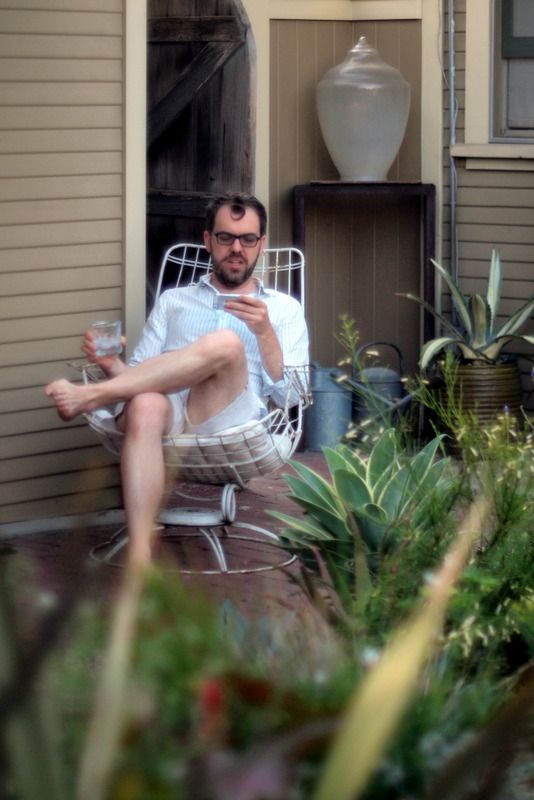 Rare sighting of MB Maher in the garden, home for a couple days. Maybe he'll bestir himself and get over to his neighborhood San Francisco Botanical Garden for some AGO photos one of these days. (No pressure, hon!)
To see some spectacular August gardens full of seasonal variety and not at all stuck in a holding pattern, you'll have to visit the Bloom Day host site May Dreams Gardens.