If newspapers had come in two editions this past decade, one edition with only good news, the other edition with not-so-good news, the good news edition would have been slim indeed. Flung by the delivery person who always aims for my agaves, it would probably have blown away down the street like a kite before hitting my driveway. This past decade knocked the stuffing out of me, forcing me to jettison what little I thought I'd come to understand about human nature. I've never been one not to face unpleasant facts, but a blog about gardening seemed a reasonable response to what I've witnessed so far of the 21st century. It seemed a good time to focus on what you love, no matter how narrow and insignificant the subject might seem to the uninitiated, and find others who valued it as well.
In that spirit, this will come as good news only to a very small number of people, but that select few can rejoice. Western Hills, the garden, has been saved, for the moment at least, though it may not be a nursery ever again.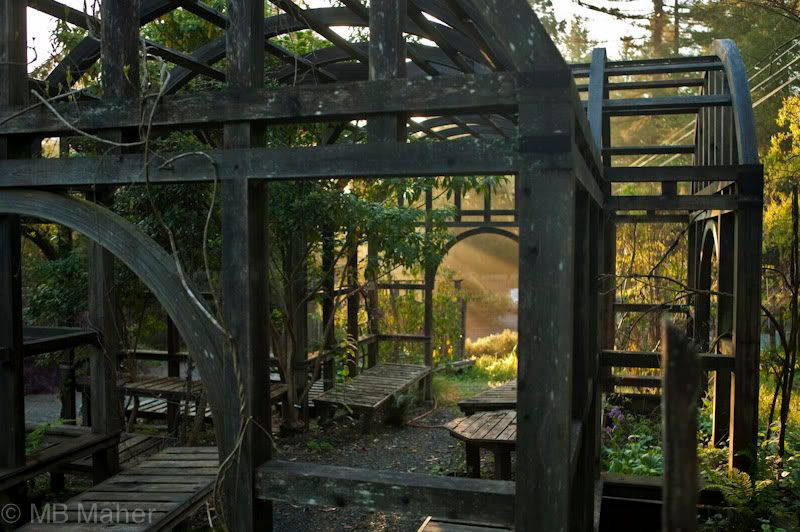 A photosynthetic palace, a beloved Northern California nursery destination for many years, as written here previously. All photos by MB Maher.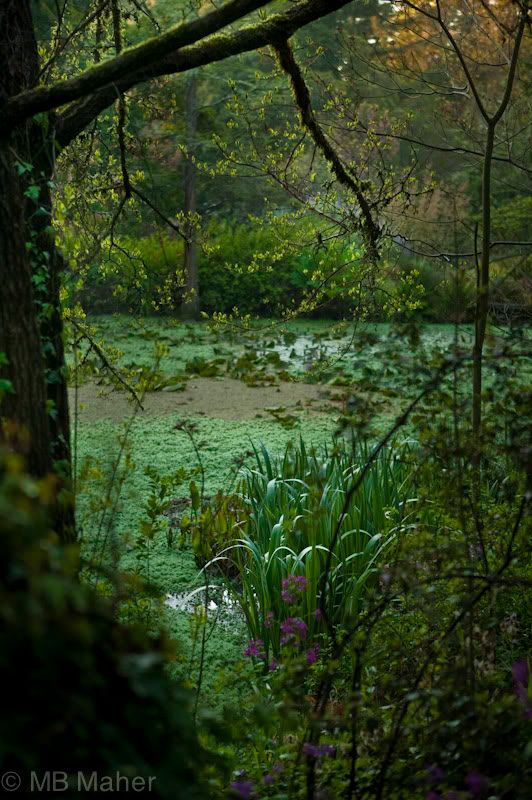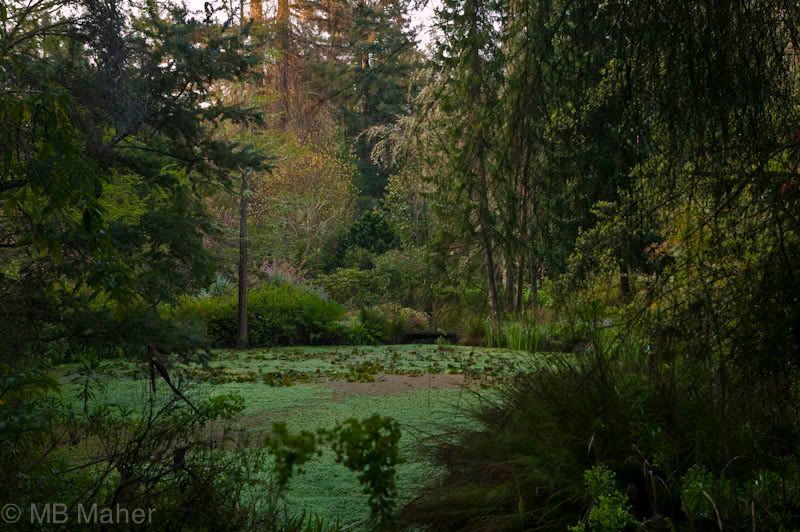 The view from the house on the property.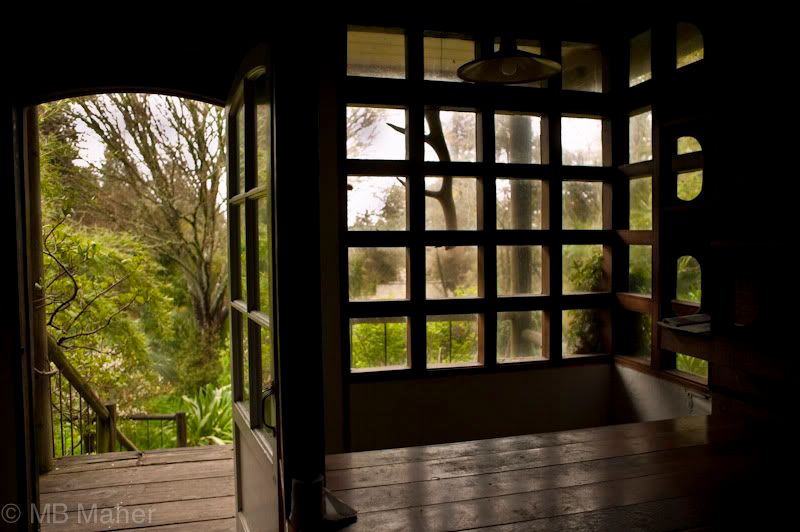 In honor of the occasion, I did a quick tour around my garden to identify plants obtained from Western Hills. Not many are left. Possibly a dyckia. Astonishing what a meat grinder my garden is, chewing up plants and leaving no trace. An elephant's graveyard for nursery stock.
I did find what is probably the last notebook entry of a Western Hills shopping trip in April 2003:
Corydalis 'Pere David.' One of countless blue corydalis I fed into the meat grinder garden.
Daphne 'Carol Mackie.' Oh, to recapture the innocent days of gardening youth when one blithely purchased daphnes with every expectation that they would flourish.
Angelica sylvestris purpurea
Hellebore 'Boughton Beauty'
Ruta chalepensis, the fringed rue
Viola 'Dancing Geisha'
a variegated plectranthus
Sisyrinchium 'Judith Kinear.' (No hits when searching for a plant under this name today.)
Helicotrichon sempervirens 'Sapphire'
From the Garden Conservancy website, the new owners are Chris and Tim Szybalski. Chris is co-owner of Westbrae Nursery in Berkeley, Calif.
With their purchase of Western Hills, I just know this is the beginning of another beautiful collaboration between people and place.