Erepsia lacera. A succulent with large, sweet sultan-like flowers. (At least what I call sweet sultan, the annual Centaurea moschata.)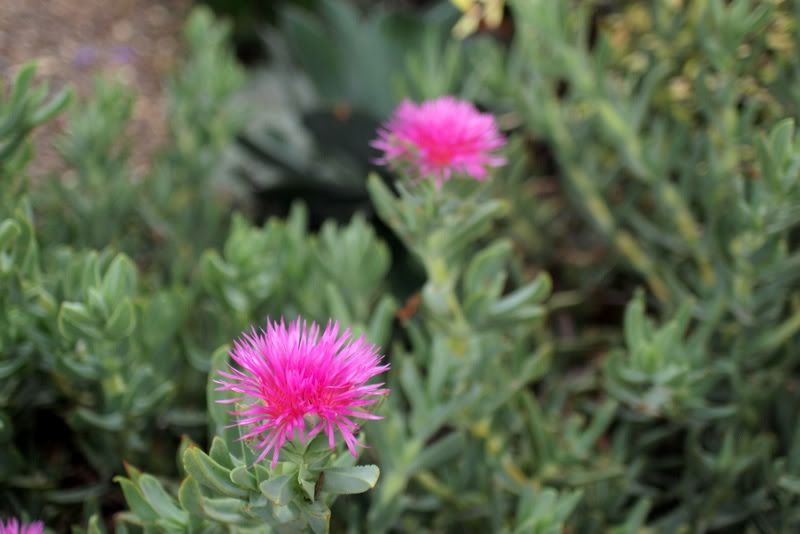 From Annie's Annuals. A fast grower. As often as I trim it off the bricks, I'm surprised to see any flowers.
My mom pointed them out to me the other night, and then added she would like some in her little garden too. This from a woman who only recognizes pelargoniums as possessing true flowers.
With my mom's seal of approval, now I know this little succulent definitely has crowd appeal. I'll need to take some cuttings since Annie's currently doesn't have erepsia in production.
Fortunately, rooting cuttings from succulents doesn't overtax even my weak propagation skills.
Also known as 'Paarl Roosvygie,' in Afrikaans, I guess. From South Africa.
Just behind the erepsia, bulbinella in a good flush of bloom too.
The dark green menace on the right is Agave 'Jaws.'