There it is, behind that gauzy curtain of Acacia iteaphylla.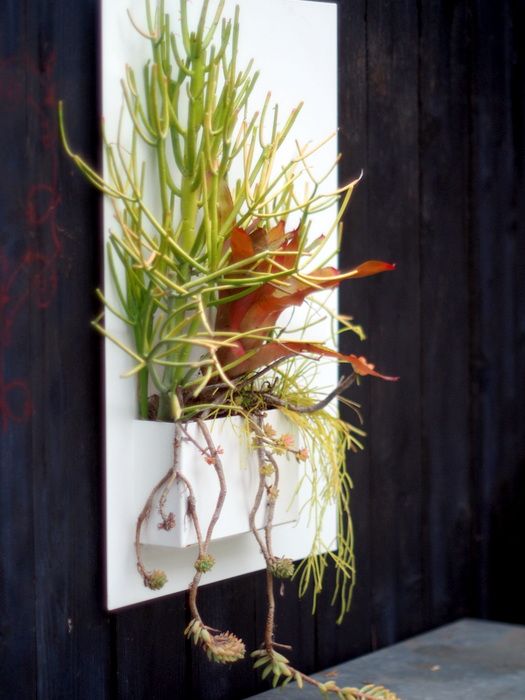 Potted's City Planter, pretty much untouched since first planted. I really should trim back those lanky succulents, but overall I'm amazed at how unblemished and pristine the City Planter remains after almost four years outdoors. For longevity, you just can't go wrong with the surefire combination of Potted's meticulous attention to fabrication details paired with the death-defying Sticks on Fire (Euphorbia tirucalli), rhipsalis, and a bromeliad or two. Tillandsias would also be the perfect show-offs for a City Planter. So many possibilities. We are so incredibly fortunate to have the hippest outdoor design store right here in Los Angeles, and even more so when Potted gets in a grateful mood this time of year.
This weekend is your last opportunity to browse Potted's Eternal Gratitude Sale. With their celebrated eye for curating the coolest stuff around for the outdoors set, from "kitsch to cottage and vintage to modern," there's not a design dud in the entire store, which is why this annual sale is such a momentous occasion. 20 percent off everything in the store and on-line — there's not a better time to sprinkle some of Potted's design magic on your outdoor havens.
And mark your calendars for February 19, 2018, 10-11 a.m., when Potted brings it to Palm Springs for Modernism Week. Tickets sell out fast!
Potted Style:" Design Impact with Containers in the Modern Home & Garden
"Potted Style:" Design Impact with Containers in the Modern Home & Garden