I admit to a strong design bias towards how a dwelling interacts with the outdoors. An exterior focus, if you will. Don't ask me why. I'll whip through on-line home tours, acknowledge a nice chair or rug or staircase, and then promptly forget about it. But when, say, Dwell shows me a home like this in Maringa, Brazil, it gets my full, lingering attention.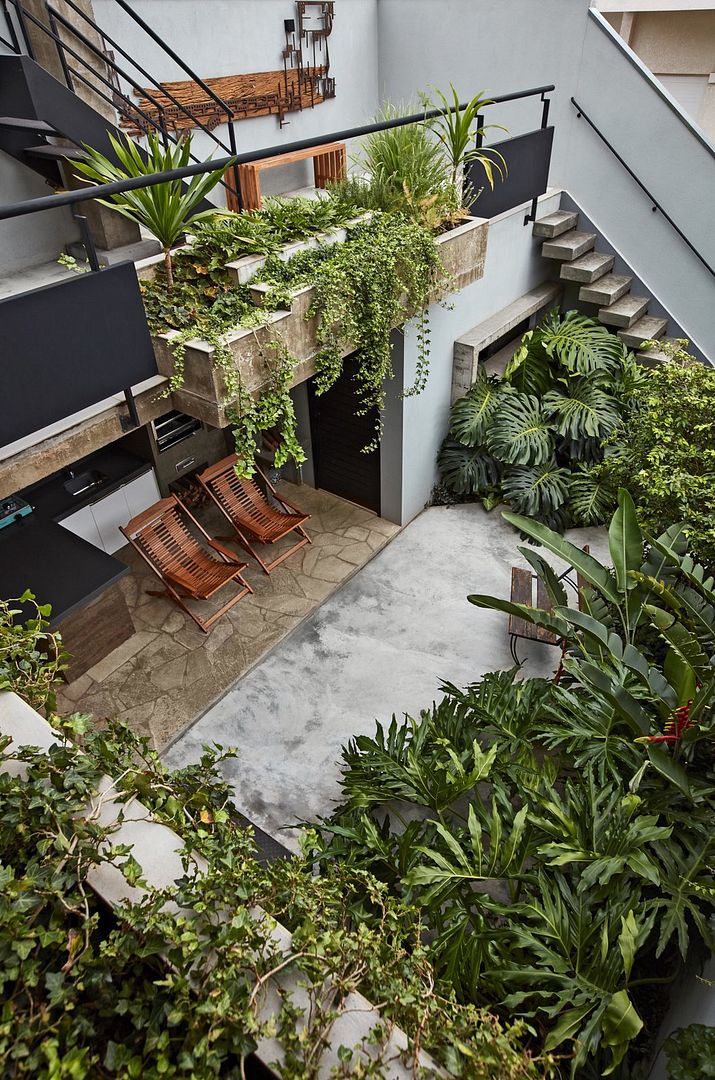 Oooh, nice chairs and floating staircase.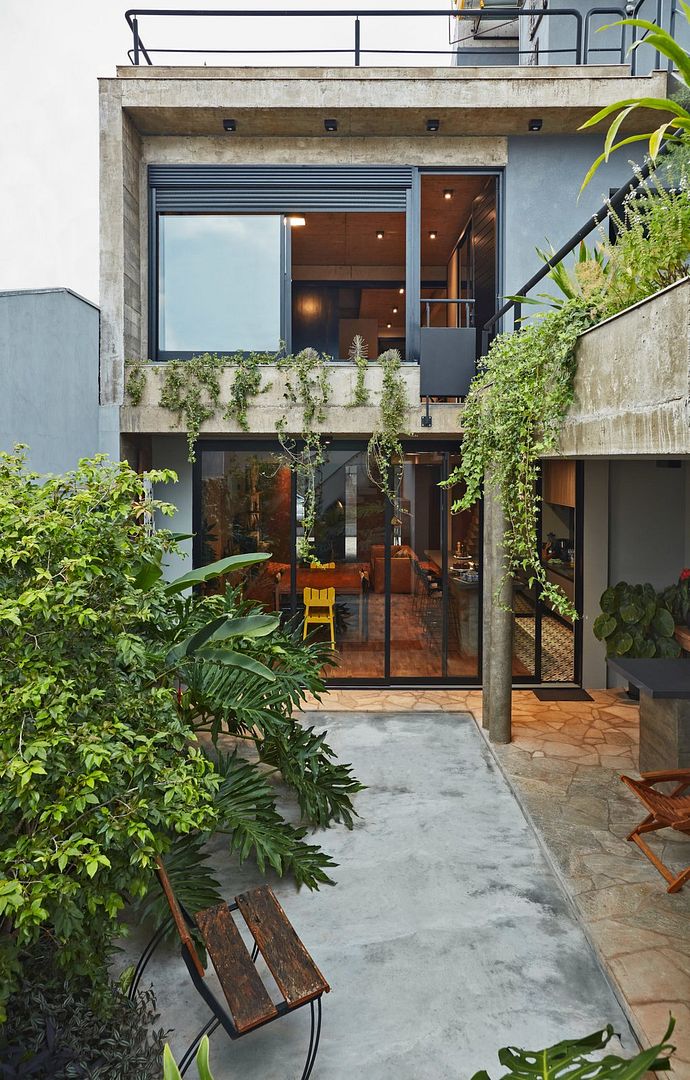 Can any collection of furniture and inanimate objects indoors ever be as dynamic, as soul-restoring as this? (There's that bias sneaking in that I was talking about.)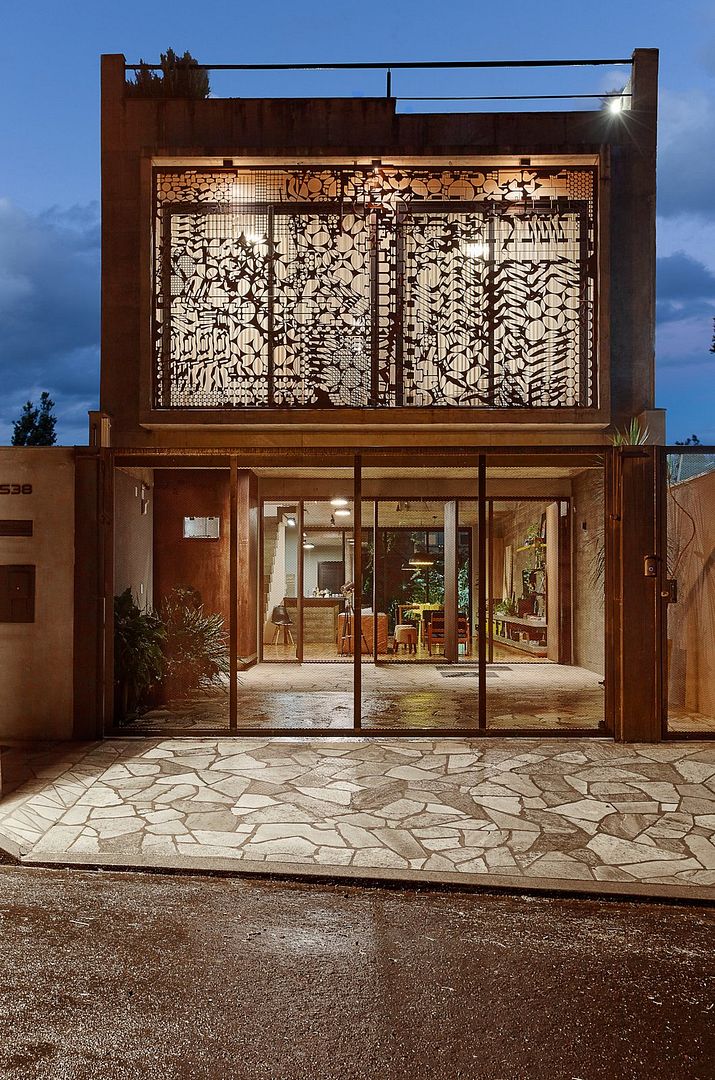 "A Cor-Ten steel sculpture designed by the plastic artist Nivaldo Tonon acts as a window screen."
Okay. One indoor photo is necessary to depict the effect of sleeping behind that screen. You can see more indoor photos here, if that's where your design bias leads you. Everybody has one, right?
Architecture, interior and landscape design by Une Arquitetura.