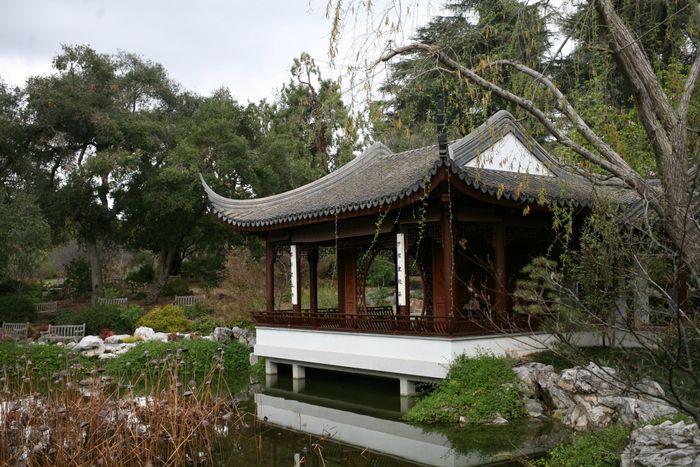 When I last visited the Huntington a couple weeks ago, I mentioned to my friend that I had yet to visit the new Chinese Garden. (I should say "newish," because the first phase was completed ten years ago!) That's some serious, methodical avoidance, possibly because I intuited that Chinese garden design was a vast and deep rabbit hole that I couldn't possibly fathom in a short visit, with no applicable inspo for my little urban garden.
After my friend left, I wandered over for my first, dutiful visit.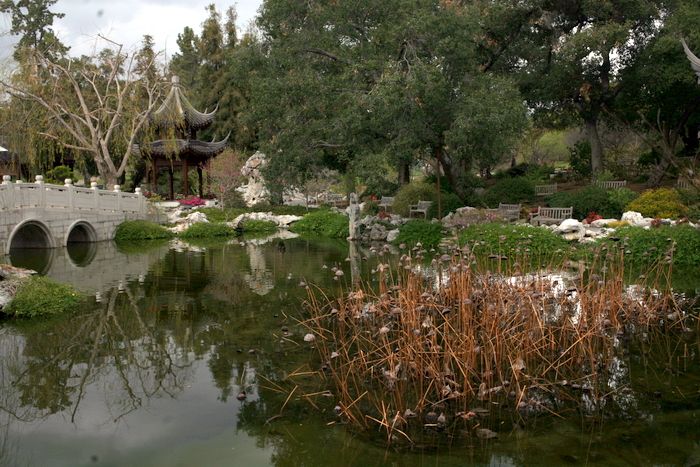 "Liu Fang Yuan is the only garden in the world built with authentic materials—all sourced, fabricated and shipped from China, built by Chinese artisans…"
Remember the chalk paintings in Mary Poppins? Stepping into The Garden of Flowing Fragrance feels like you've entered an ancient scroll that magically unfurls with each step. That a complete ignoramus like myself could be so moved by this garden speaks to the seductive atmosphere built up by incomparable, centuries' old craftsmanship. The quick, cursory visit turned into an awestruck, lingering encounter, including a glass of Tsingtao and a bowl of Chinese broccoli at the Freshwater Dumpling and Noodle House for lunch. We are so incredibly fortunate to be able to visit this gem, the largest Chinese-style garden outside China.