Way back in spring, when we were sourcing stuff for the popup, there was an ad on craigslist offering food-grade, powder-coated oil drums for cheap. Really cheap. Temptingly cheap. Large containers are so pricy, and these would be perfect for small trees and shrubs.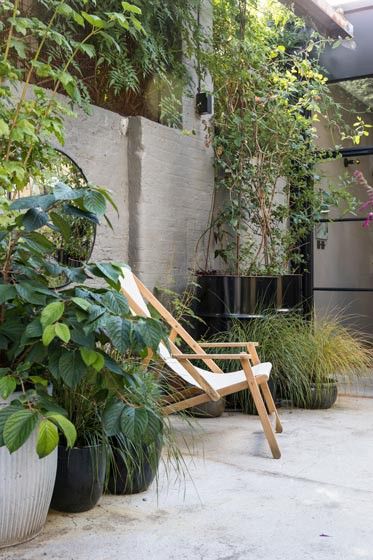 I hemmed and hawed and ultimately gave in to the fear that I'd get stuck with them so took a pass, because there's not an inch to spare here at home.
Pouring salt in that wound, Imperfect Interiors (via Desire to Inspire), uses oil drums to great effect in their East Dulwich Industrial Conversion. That's what I'm talking about!
Drat…I mean well done!