A white seedling of Verbascum phoeniceum is enthusiastically blooming away after the October surprise of early rains.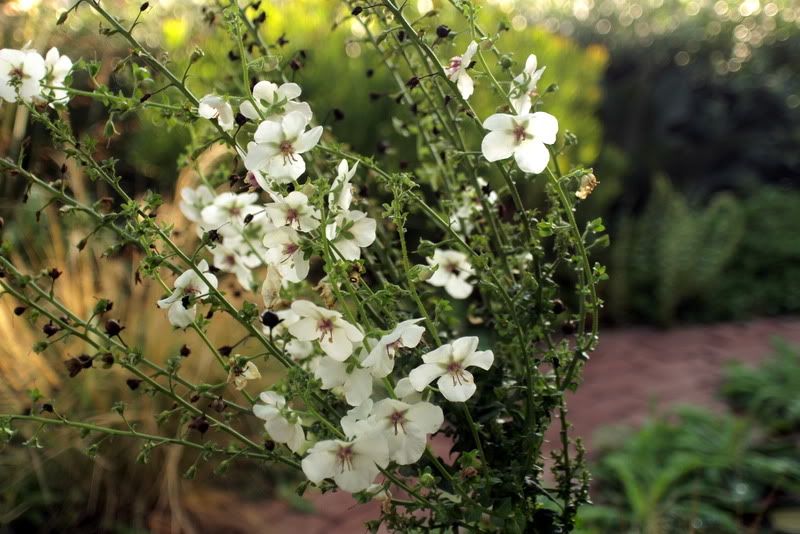 It held on to its basal leaves in the sere gravel garden all summer in hope of some form of irrigation. Tough little mullein.
I'm never very excited to find self-sown seedlings of this particular verbascum of the dark green, nothing-special leaf.
But seeing it bloom now in late October makes me very glad to have left it in place. Tough, pretty little mullein.