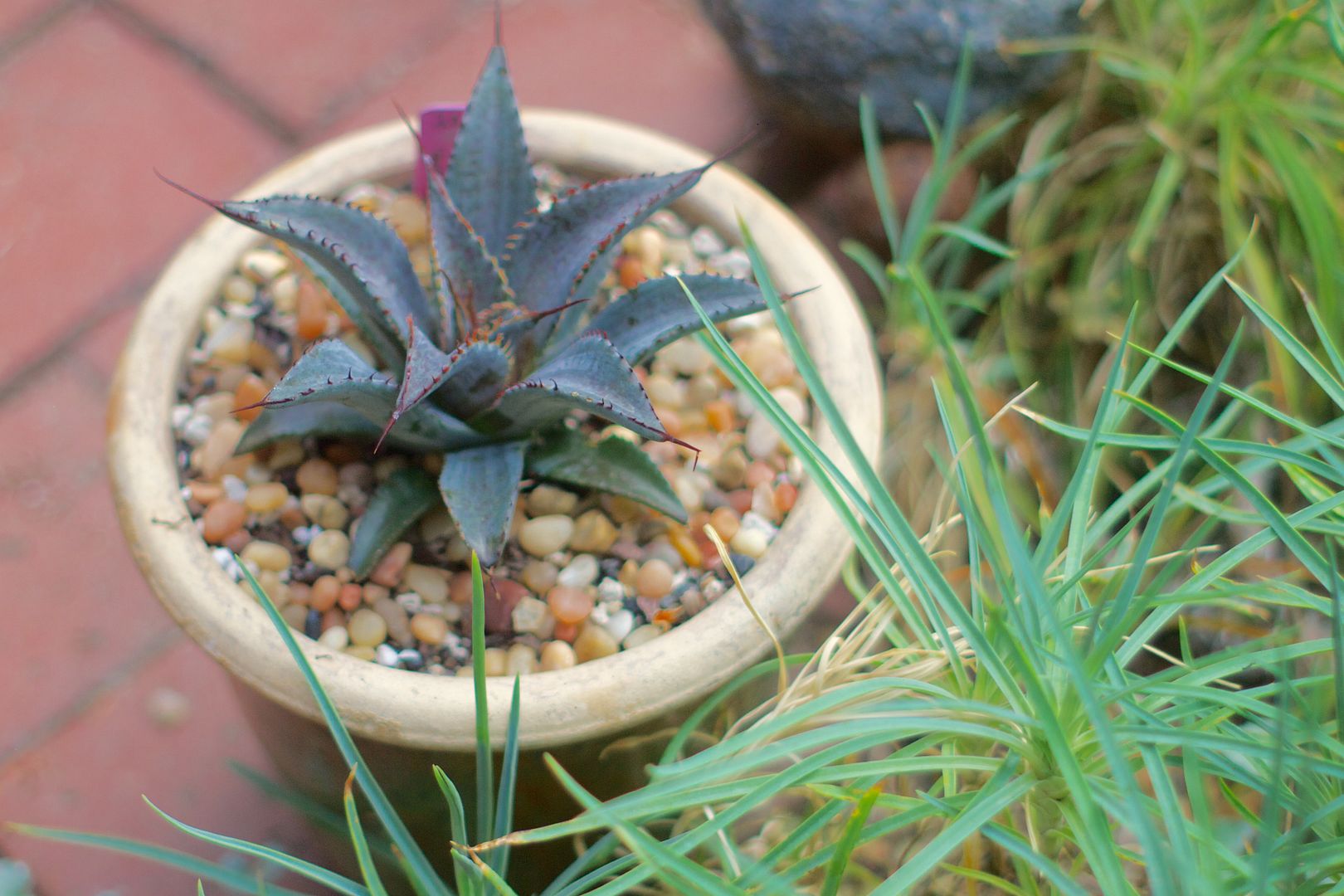 The LA Times wrote a glowing review of the recent Inter-City Cactus & Succulent Show & Sale, and it was my impression as well that this event was an enormous success over past years. I was told by a cashier that three people on Friday earned a free T-shirt — free if you buy over $1,000 of plants. And on Sunday, attending a talk by Woody Minnich at South Coast Botanic Garden, he also expressed elation over the show's success this year. The demographics at these shows seem to be undergoing rapid change, most likely driven by the exposure succulents are getting on social media, which the LA Times' article alludes to as well. So there's one good thing social media has done! I'm sure there are others…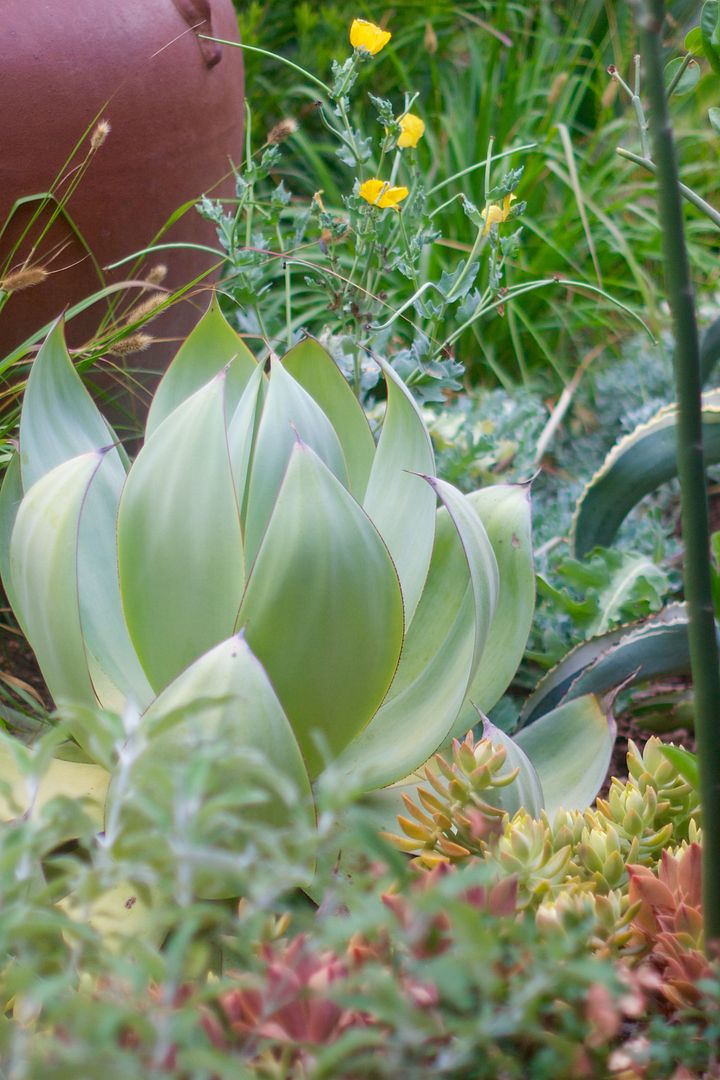 I missed a Bloom Day report on the 15th, so here's some quick August garden updates. I've cut away most of the sprawling branches of horned poppy, and now Agave celsii var. albicans gleams again like an albino artichoke. I'm always surprised it handles full sun so well.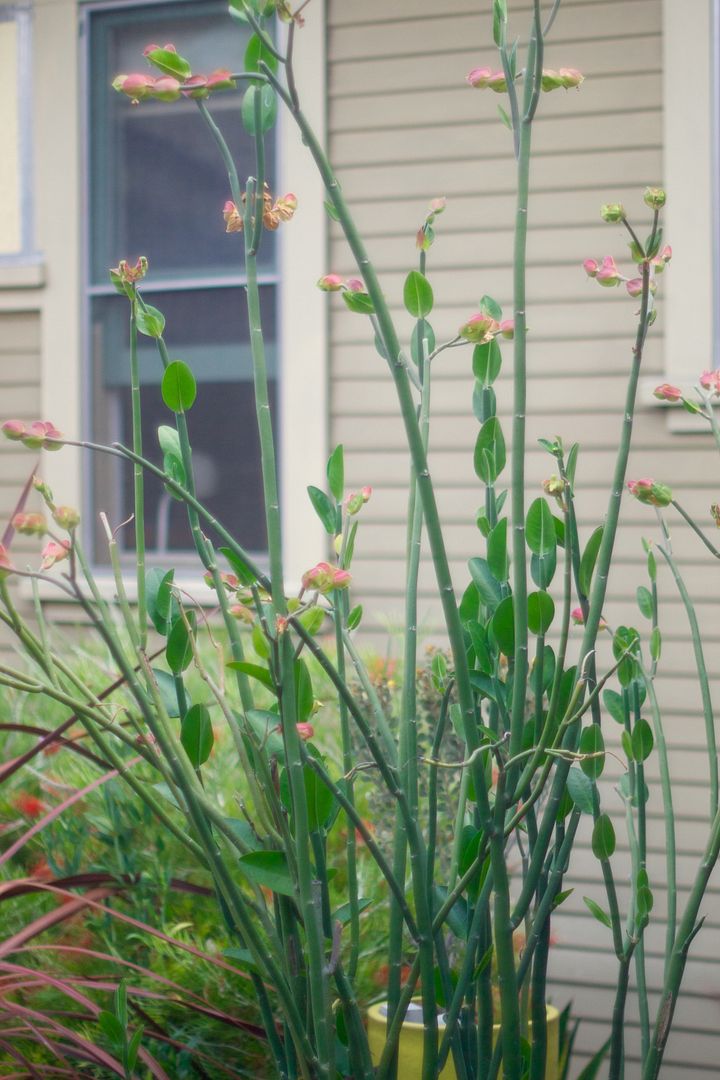 August is when the slipper plant's leafy growth erupts, the flowers open, and the hummingbirds stake their feisty claims. I love this late-summer lushness. All those leaves will drop over the winter, and its presence will become almost reed-like. Pedilanthus bracteatus is becoming one of my favorite plants in the garden, a slim, tall, "see-through" succulent.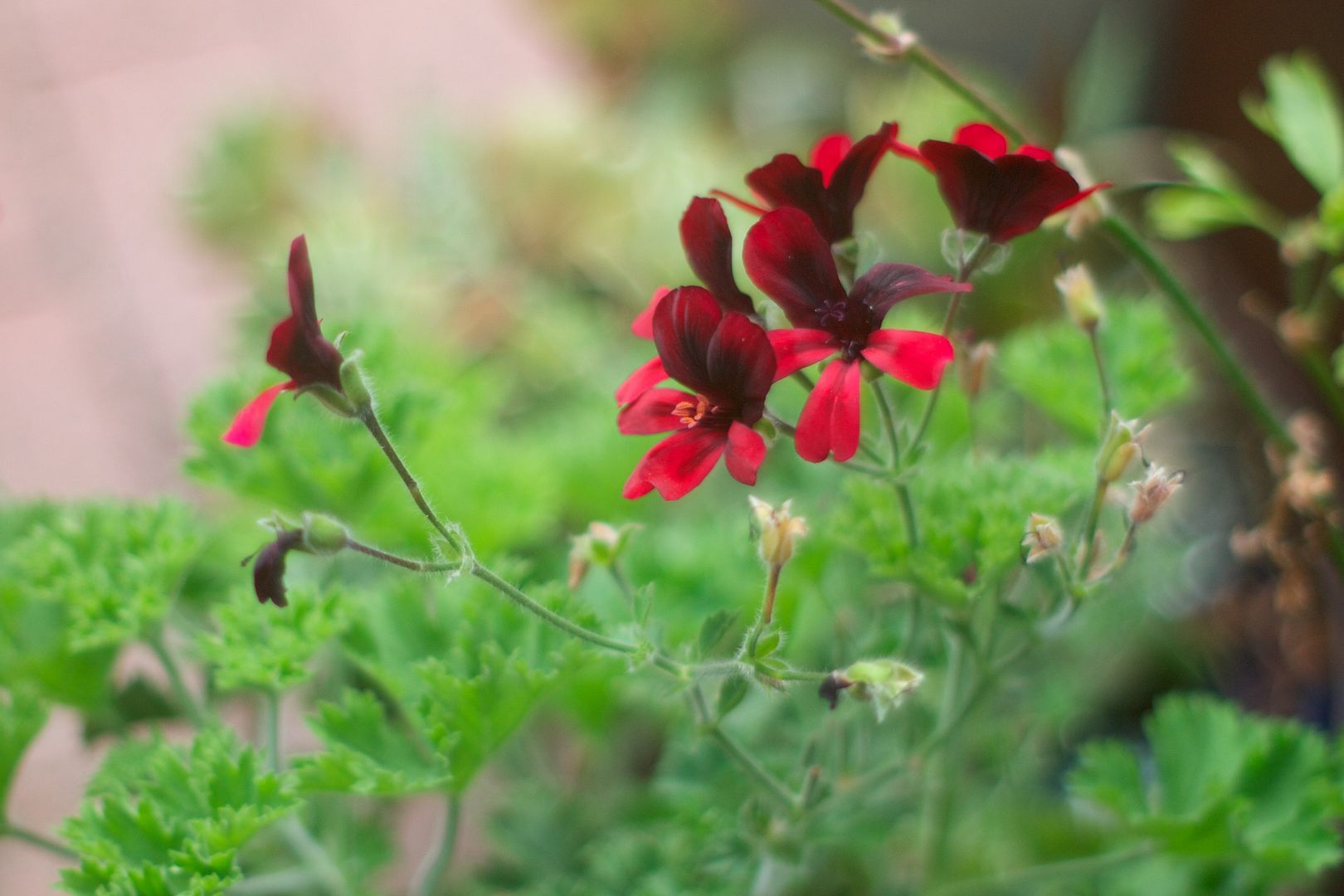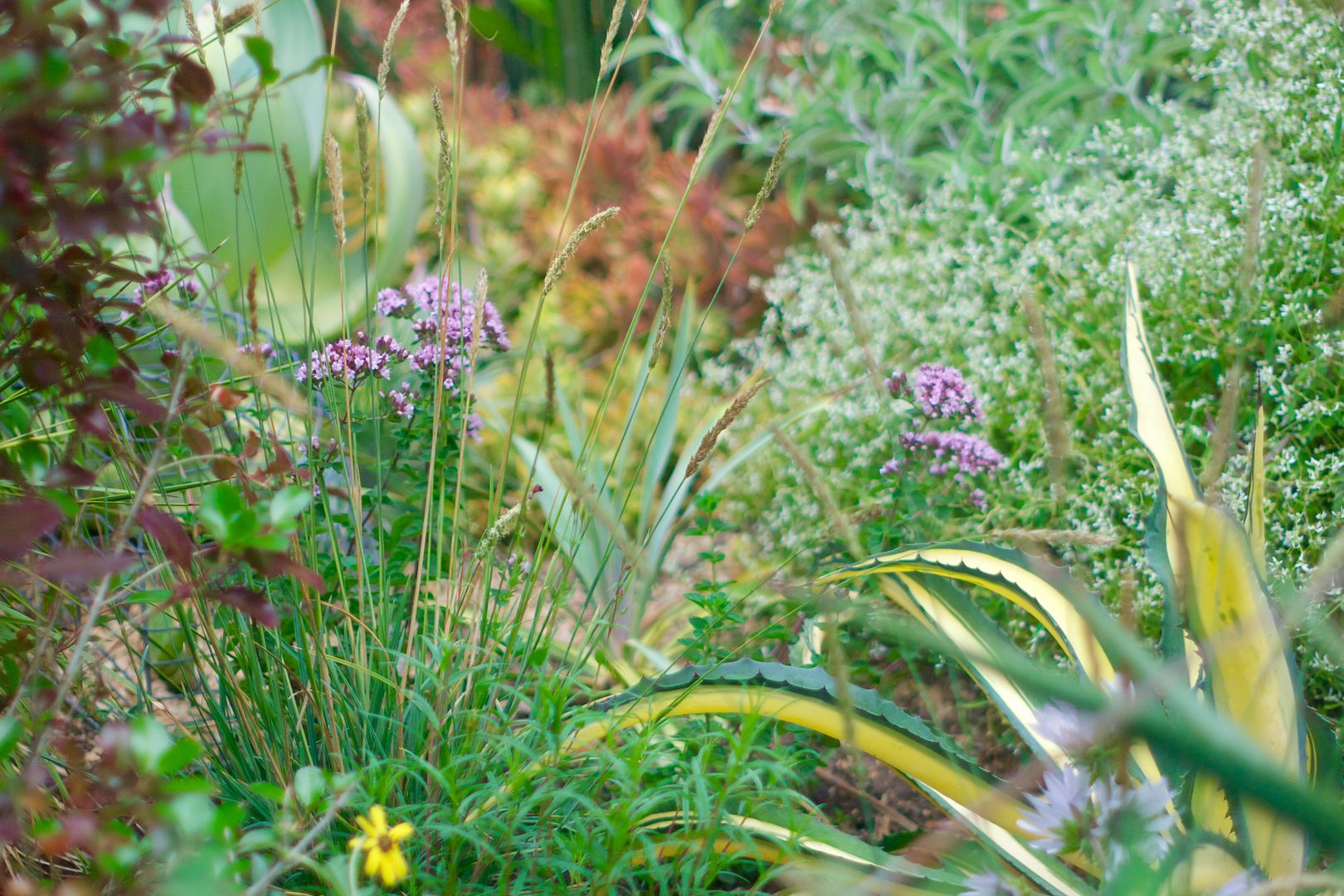 A couple Origanum laevigatum 'Gentle Breeze' were planted a few weeks ago and have a wonderfully uniform and upright habit of growth. And the bees are crazy for it. Which causes me to wonder why I stopped growing the ornamental oreganos, which are so good in late summer. Were they awful sprawlers? Here's a partial answer I found from July 2016 regarding Origanum 'Rosenkuppel': "The oregano is a demure evergreen mat all winter but leaps into alarmingly expansive growth in summer. It suffocated a grevillea and threatened to do the same to other neighbors. Like first world problems, similarly, these issues get filed under small garden problems." Sounds like I ripped it out in exasperation. Of course this new one's compactness and uniform habit of growth is quite possibly due to its small size and the commercial grower's skill, so it will take at least another year to see how it reacts to conditions in my garden. I'm hoping growing it drier among succulents makes a difference.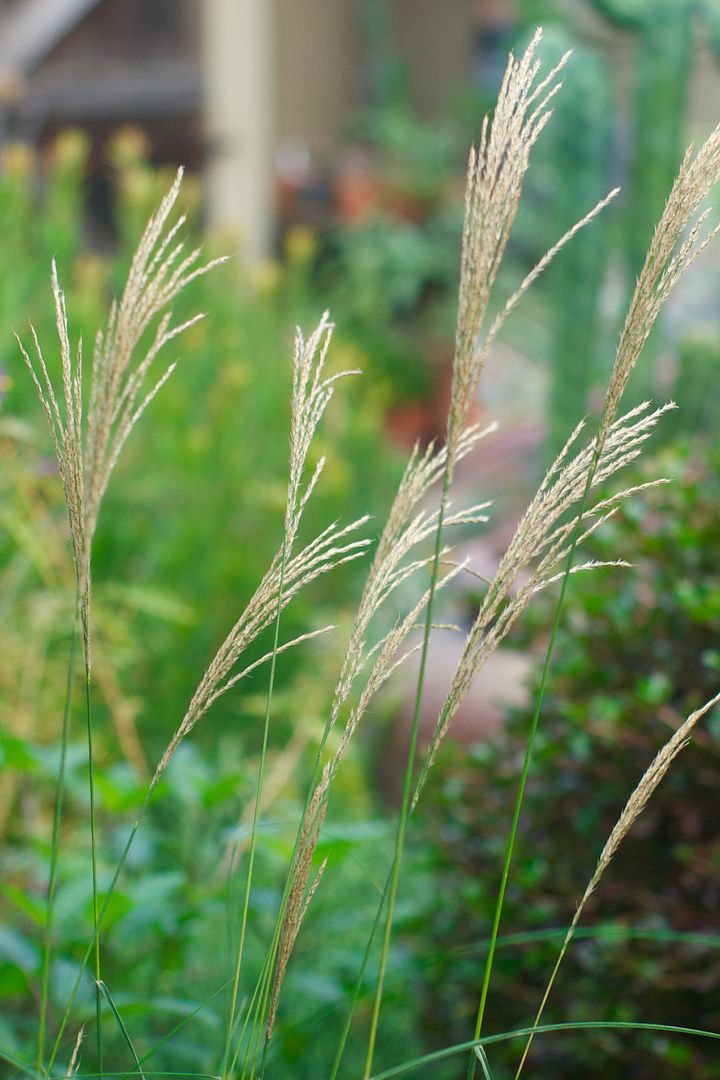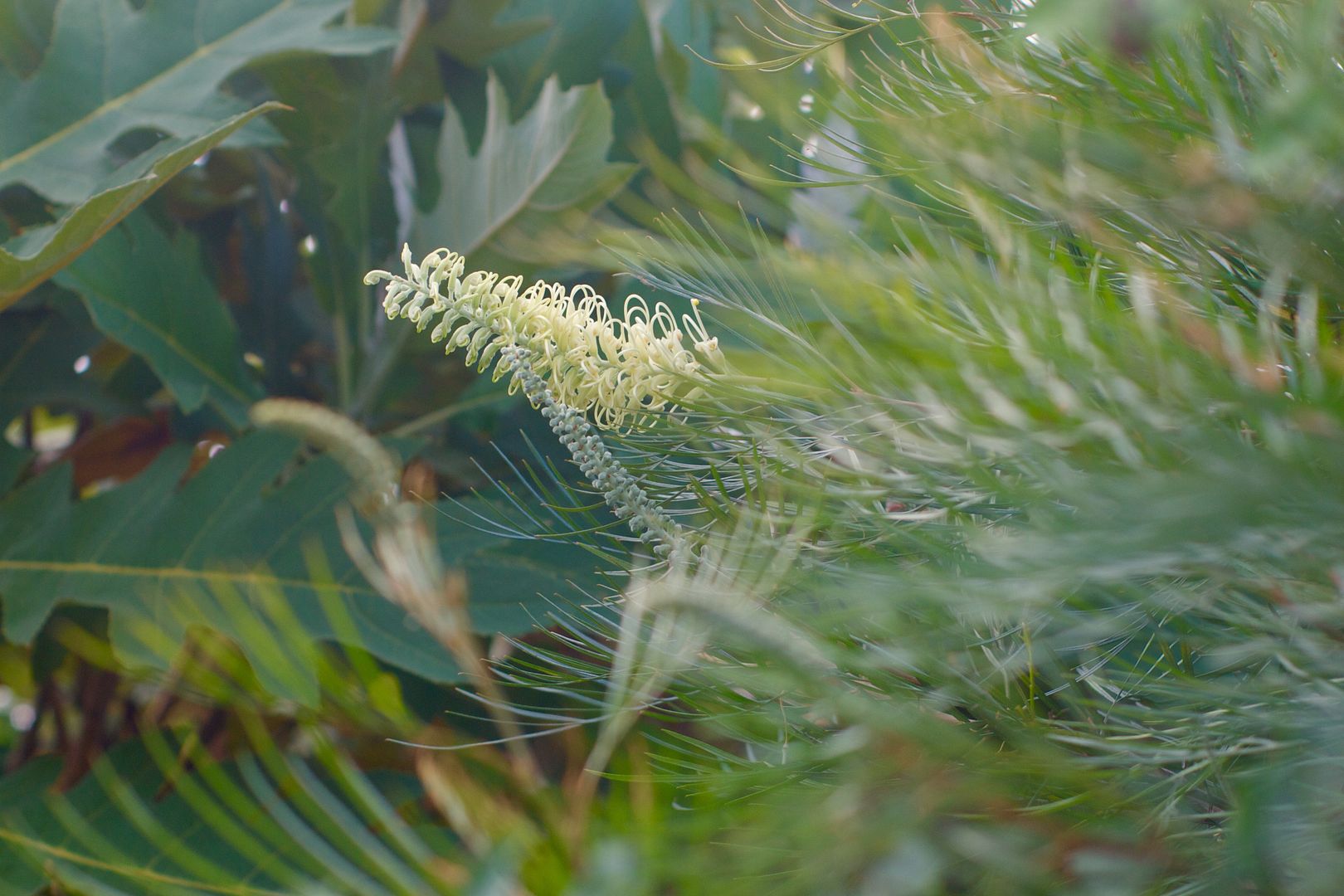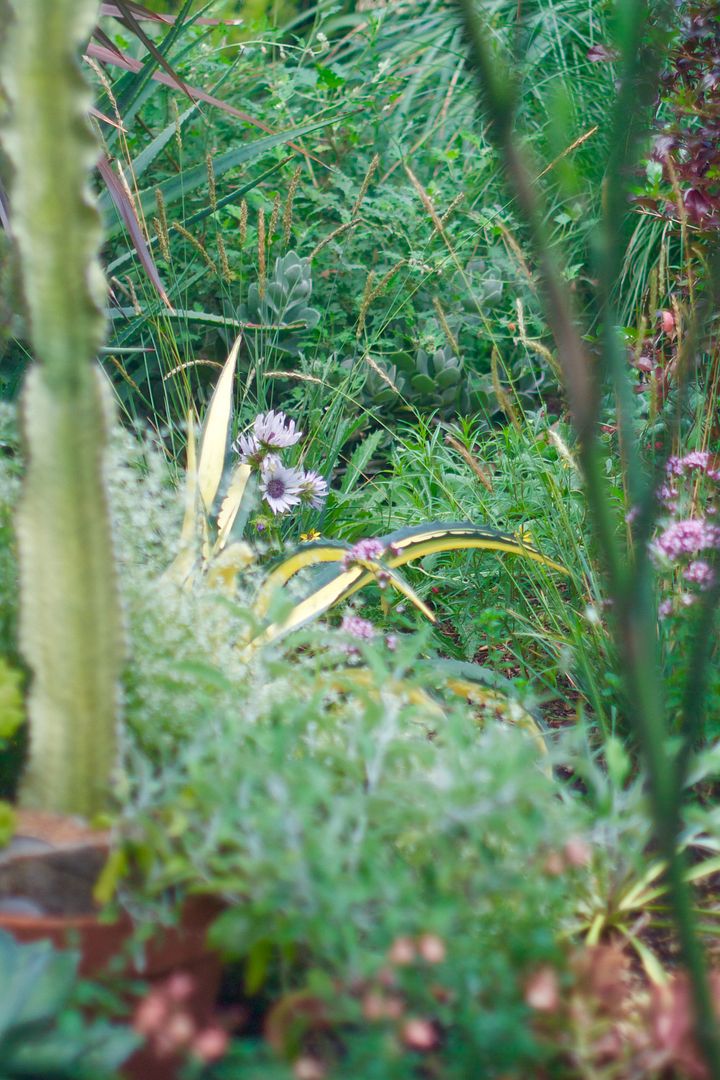 It's been cooler, and Sunday is predicted to be cool enough to contemplate a visit to the Long Beach Flea Market. (Because of the huge asphalt surface, it always feels at least 20 degrees hotter there, so I rarely go in August.) There's a plant vendor who comes up from Oceanside for the flea with an amazing selection of bromeliads for full sun, and I've been trying to inveigle an invite to his growing grounds down south — hope he's there Sunday.
I told Marty I was booking a flight for Windcliff's open garden days today and tomorrow, just to get a reaction, but not much surprises him anymore…
Have a great weekend!