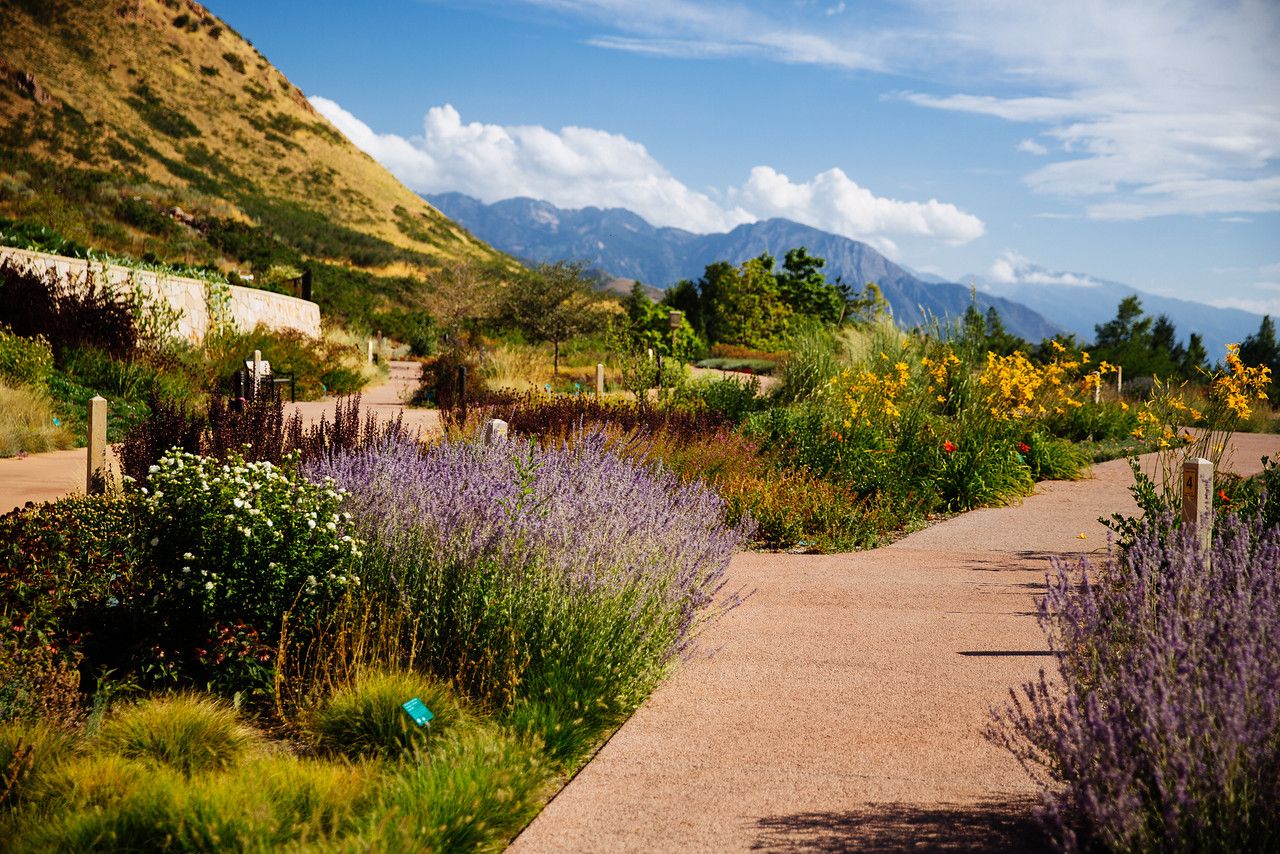 A short, unplanned, very hot visit to Salt Lake City's Red Butte Garden last week brought an unexpected amount of pleasure and inspiration. Due to a flight delay back to Long Beach, we had a few extra hours to kill in SLC and chose the Natural History Museum and the botanical garden as brief layover destinations. Did I know the two institutions were next-door neighbors, a few hundred feet away? Not at all, just a lucky break. Dinosaur bones, rocks, gems and minerals, Yellowstone migration patterns, formation of the otherworldly Great Salt Lake, and then a two-minute walk to a 20-acre botanical garden that segues into 5 miles of trails into the surrounding hills — not a bad way to spend an afternoon. And it's only an hour-and-a-half flight out of Long Beach, so I'm already planning a return visit for spring, when maybe it will be cool enough to hike the canyon.
Part of the University of Utah, it's one of those botanical gardens like Phoenix that has an incredible outdoor setting.
The botanical garden seems to work hard to attract the general public; for example, making a charming GOT-themed garden featuring dragon nests in the Children's Garden, with a labyrinth and countless nooks and crannies to explore, as well as many other theme gardens. There's a cooling pavement fountain sending up jets of water for overexcited, overheated little feet to stomp on. Maintenance standards are exacting. We heard that evening's outdoor concert tuning up in the background. Apparently there's a big spring bulb show as well. But what was most impressive to me as a plant lover was the clear, uncompromising commitment to showcasing native and exotic plants tough enough for the dry, hot summers and long, cold winters of SLC's zone 5 in their new Water Conservation Garden and in similar plantings sprinkled throughout.
"Executive Director, Greg Lee expressed, "We don't want to guilt people into using these plants; we want to seduce them into having an absolutely stunning landscape using water-wise plants."

Lee said the garden has been part of Red Butte's master plan for nearly a decade and cost about $6 million, paid for through private donations and grants.

​While the garden sits on a steep slope, the pathways were built with a gentle 5 percent grade, making it ADA accessible and a great place for young and old to enjoy the outdoors just a few minutes from downtown." (from Utah Masonry Council)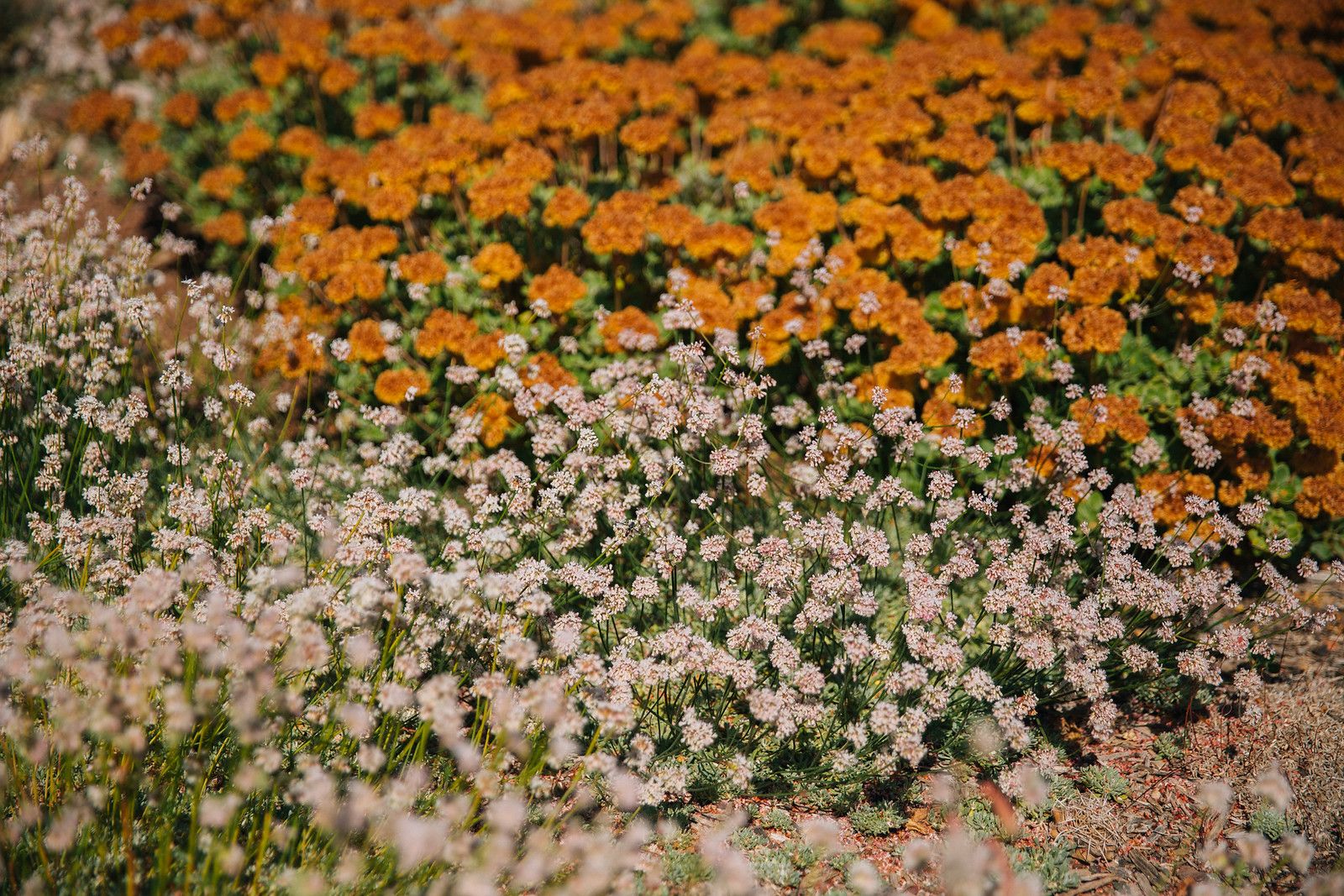 Salt Lake City's last frost is generally early May, first frost mid-October. Alkaline soil and annual rainfall of 16 inches doesn't make it any easier. And yet as this botanical garden demonstrates, there are so many beautiful plants adapted to such conditions — many that I wish I could grow at sea level in zone 10. Signage even included the amount of water various plantings received and explained the basis for the water zoning.
This will be a quick take from my admittedly short visit with photos in no particular order. If I don't identify plants, it's my fault, not the garden's, because their plant labeling was excellent. (At Red Butte Garden I learned the identity of the blowsy, silvery shrub with gilded flowers that had enthralled me from the moment I set foot in Utah, the rubber rabbitbrush Ericameria nauseosa.) For overall maps, see here and click to enlarge.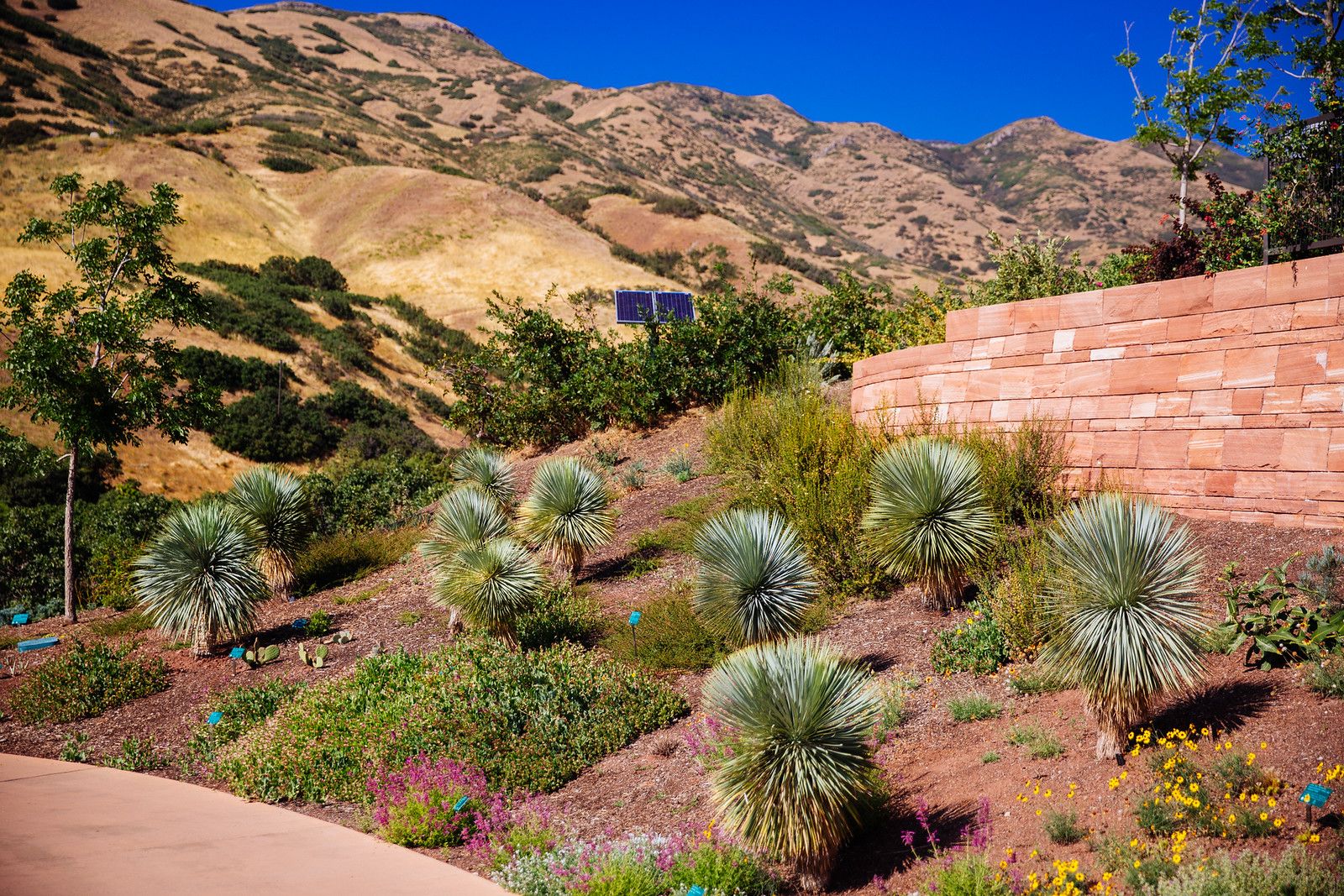 We mainly explored the Water Conservation Garden, a very small portion of the overall botanic garden. It was my impression that the botanic garden seems to seduce the general public as you enter through the Visitor's Center with potted succulents and cacti, even bromeliads, a small lawn area, rose garden, the Children's Garden, all the theme gardens, but as you walk further into the garden terraced into the hillside, its origins in zone 5 plant research as an adjunct to the Botany Department of the University of Utah can be clearly discerned. These were the plantings I asked Mitch to photograph when I dragged him out of the AC'd comfort of the Natural History Museum into the blinding, hot sun of the botanical garden for less than an hour, just before the garden closed at 5 p.m.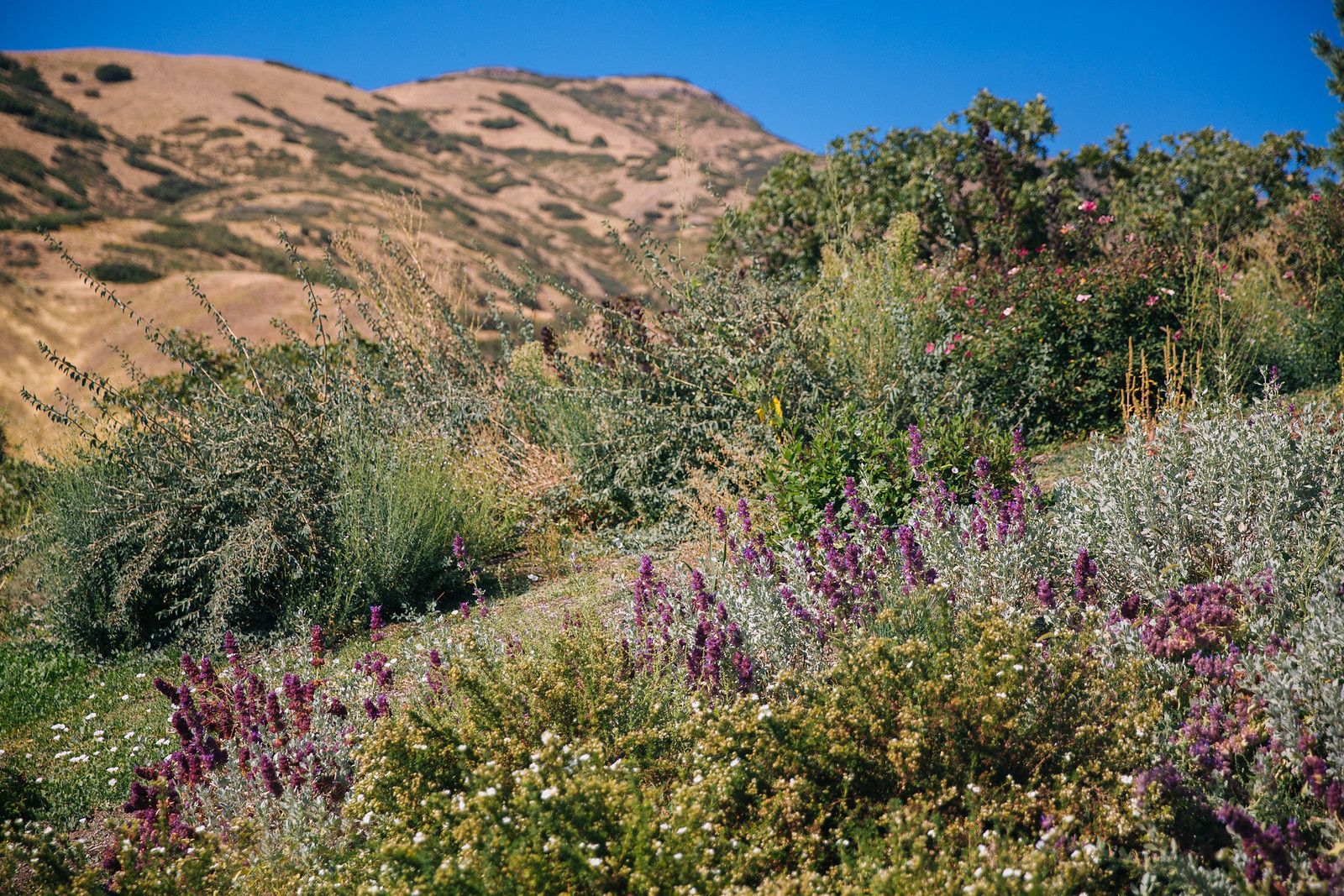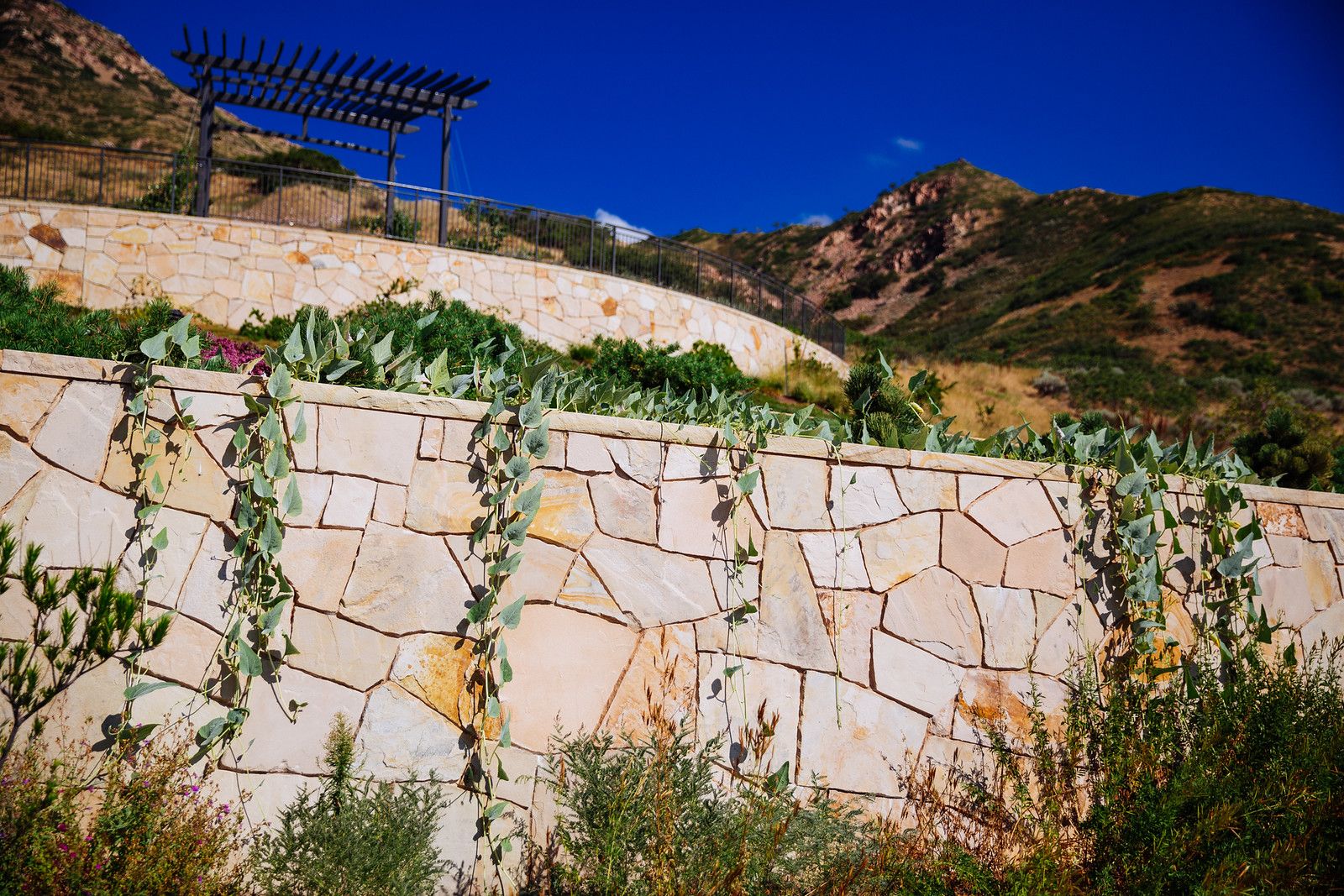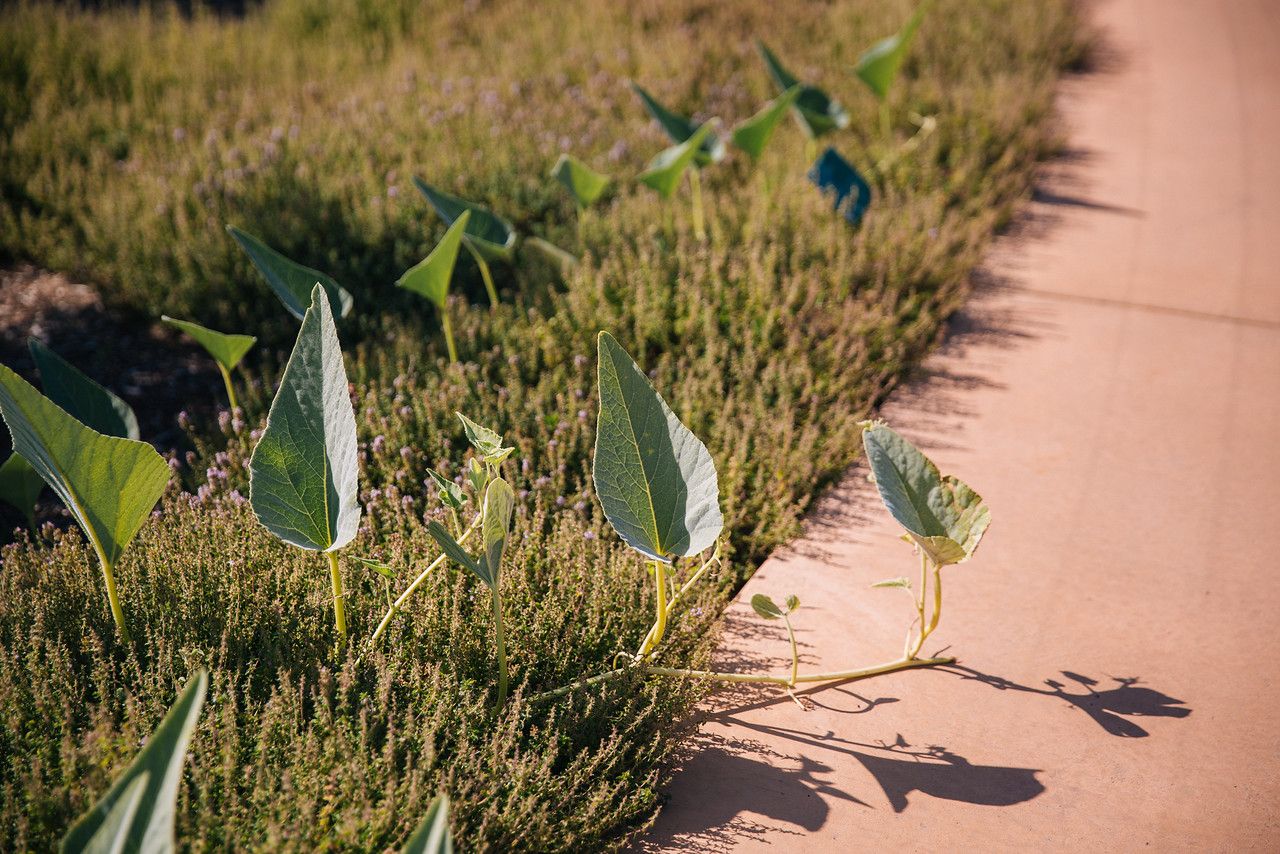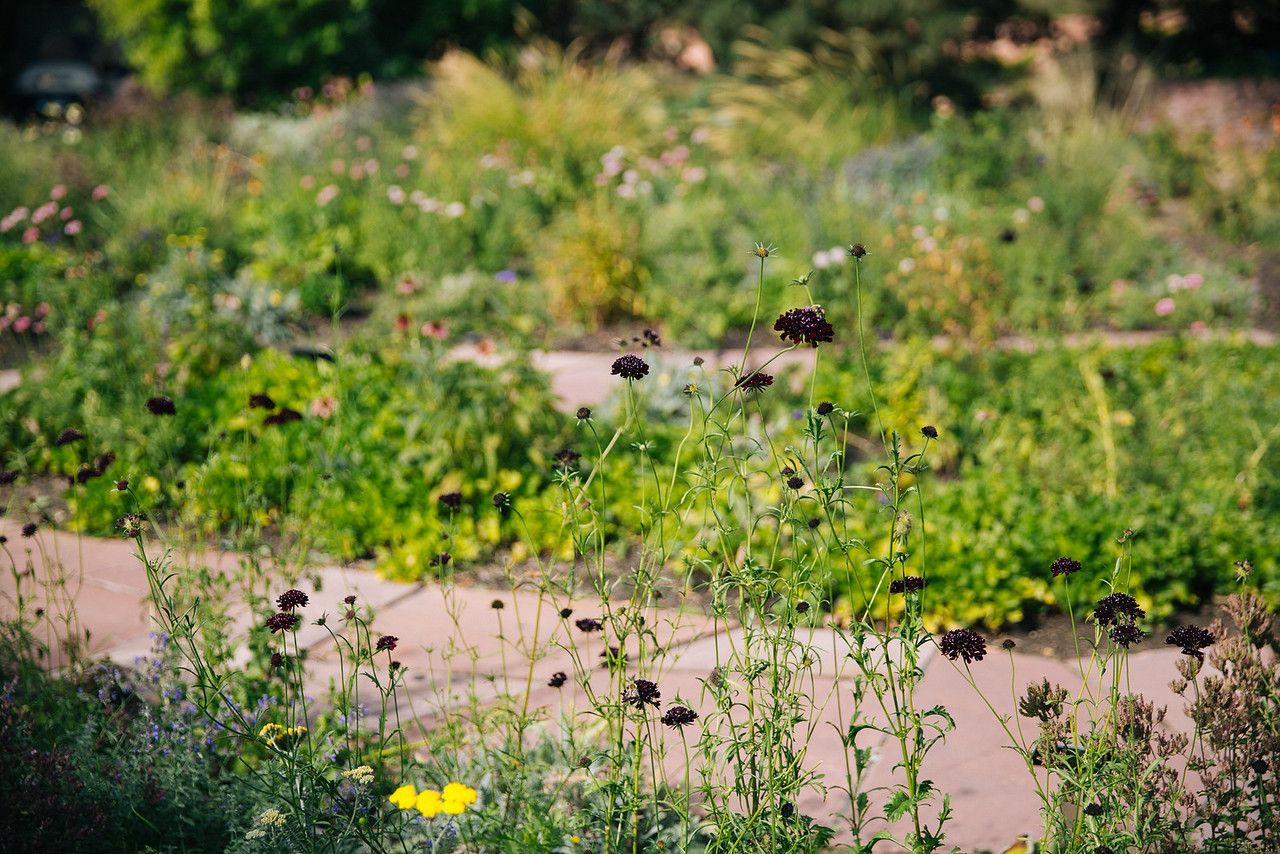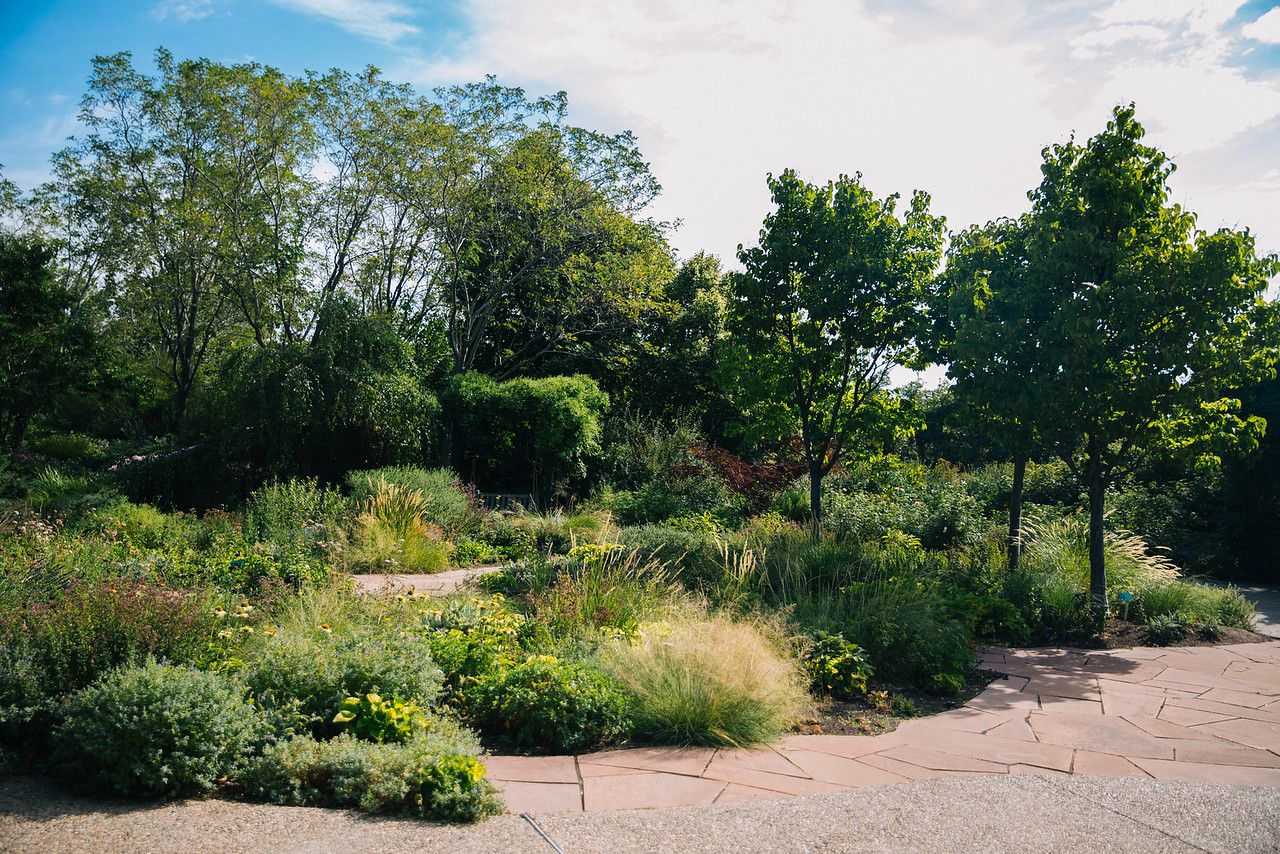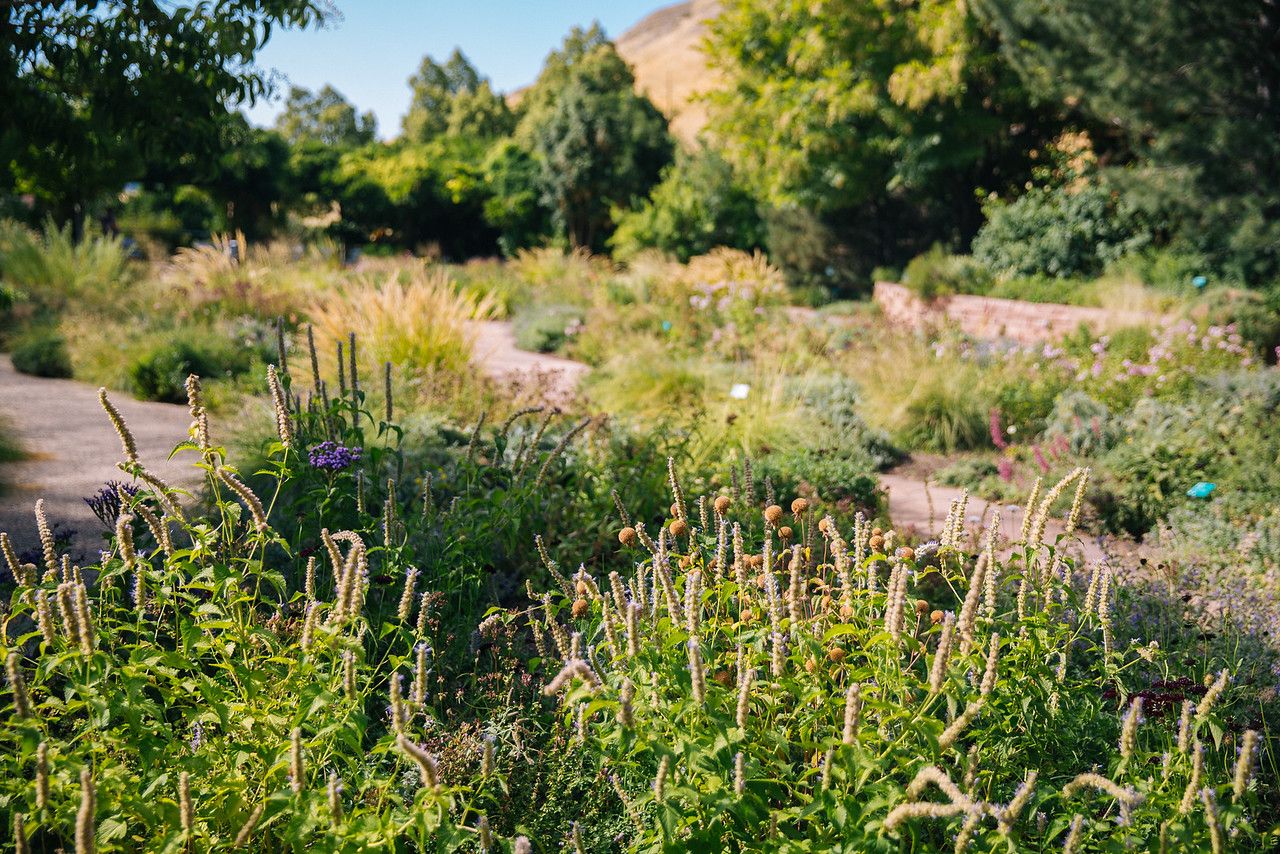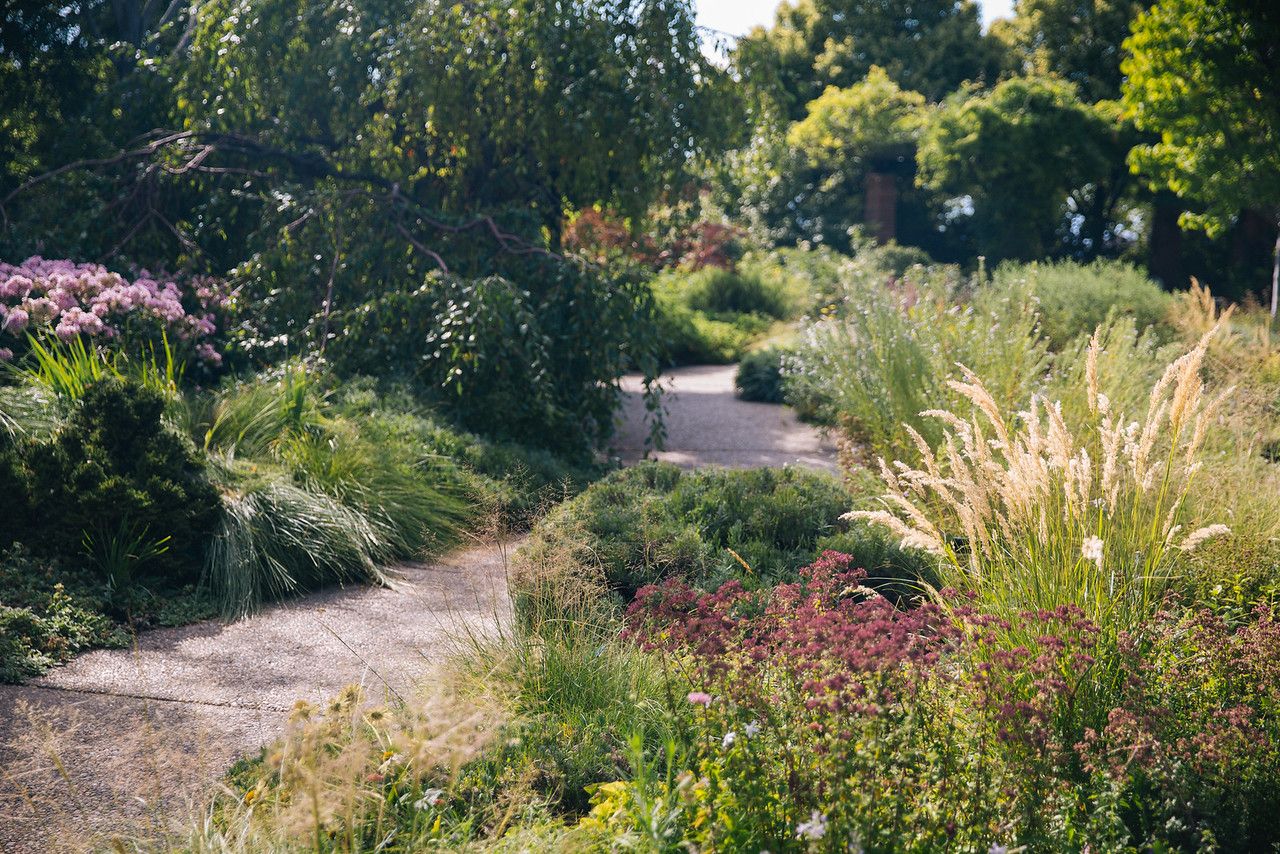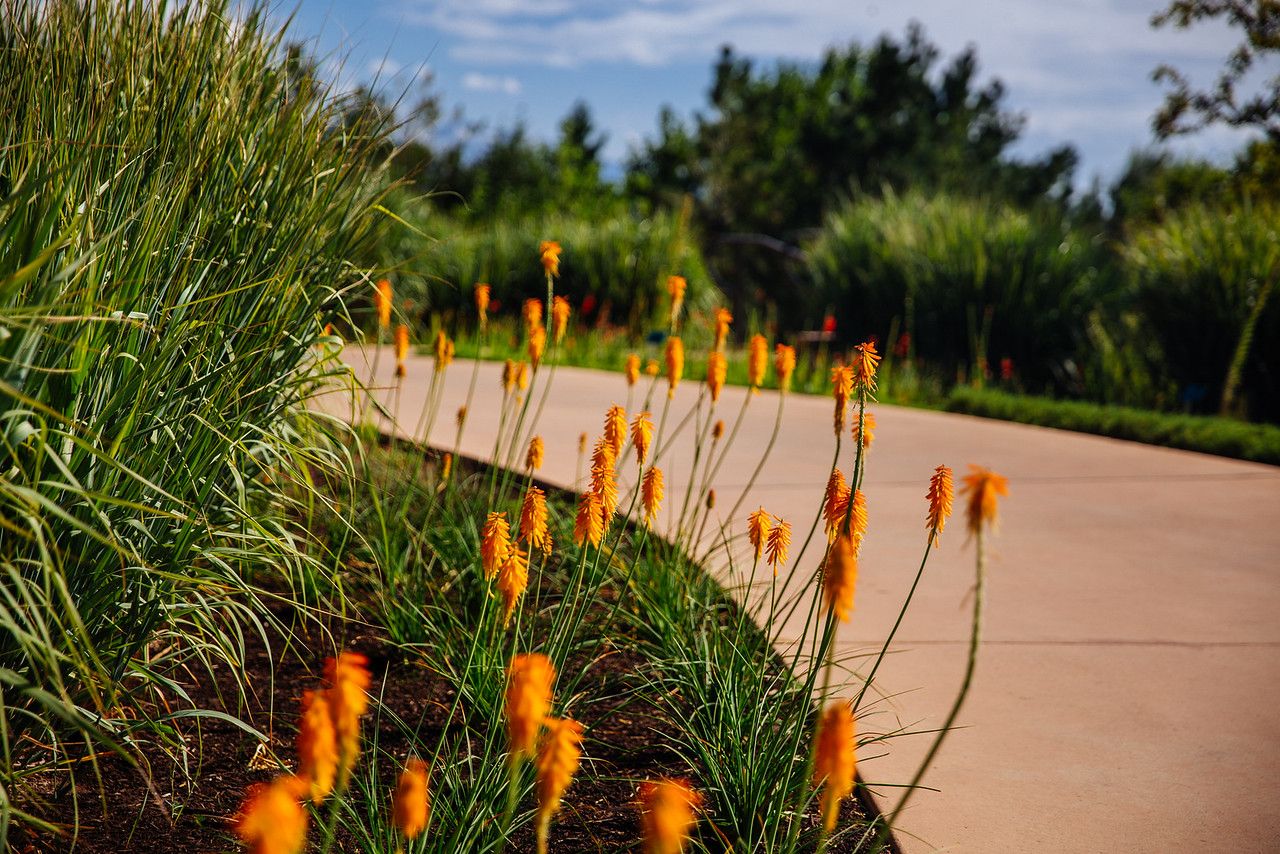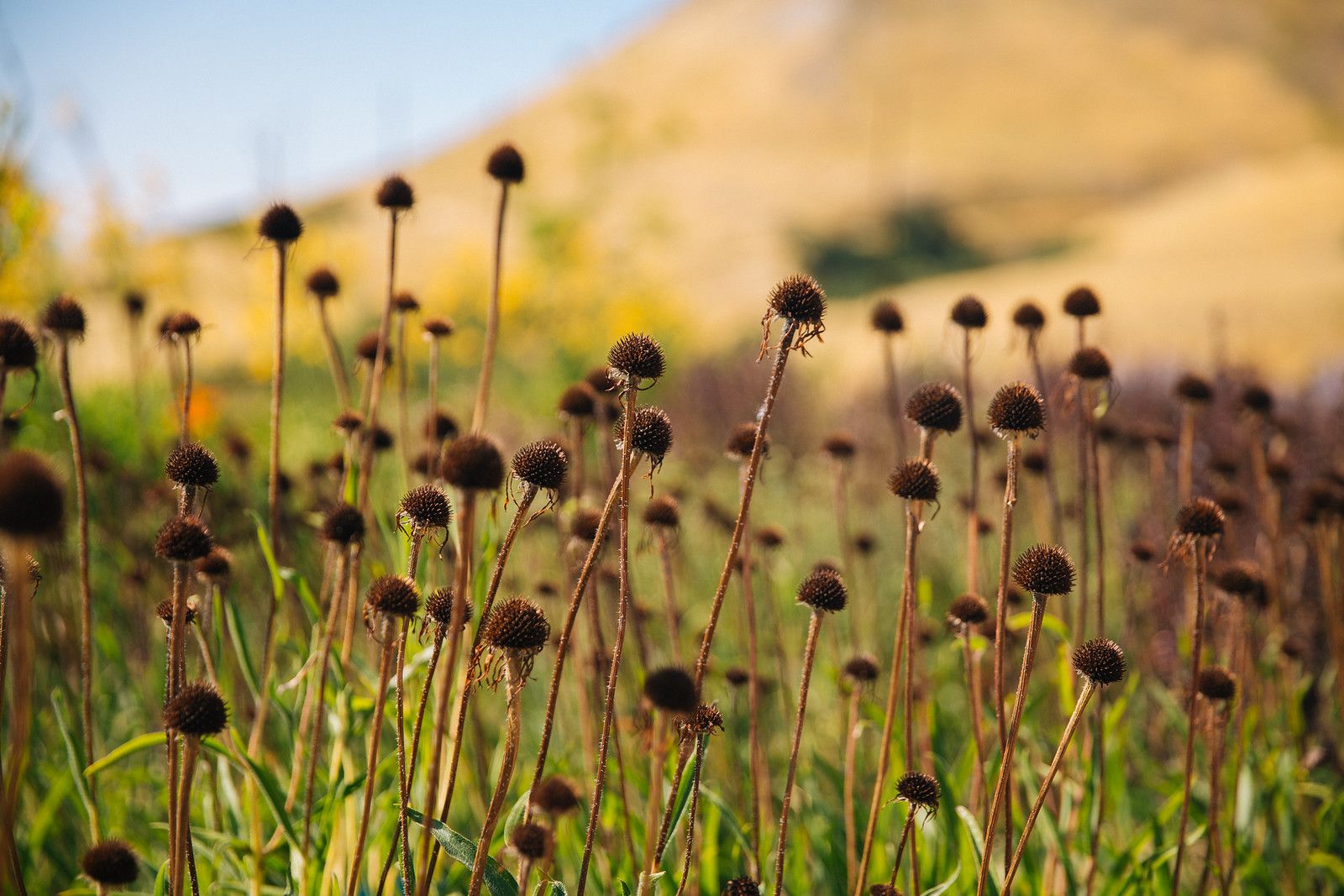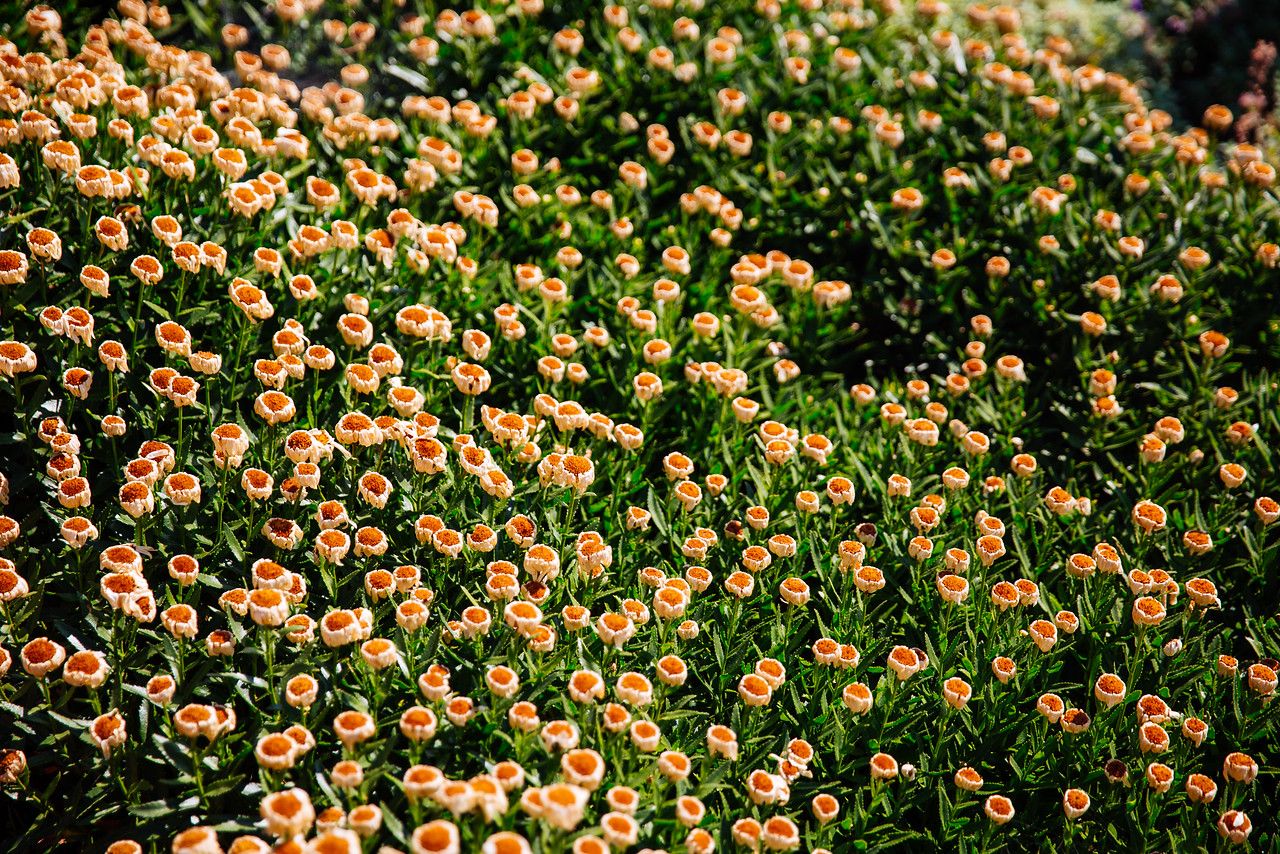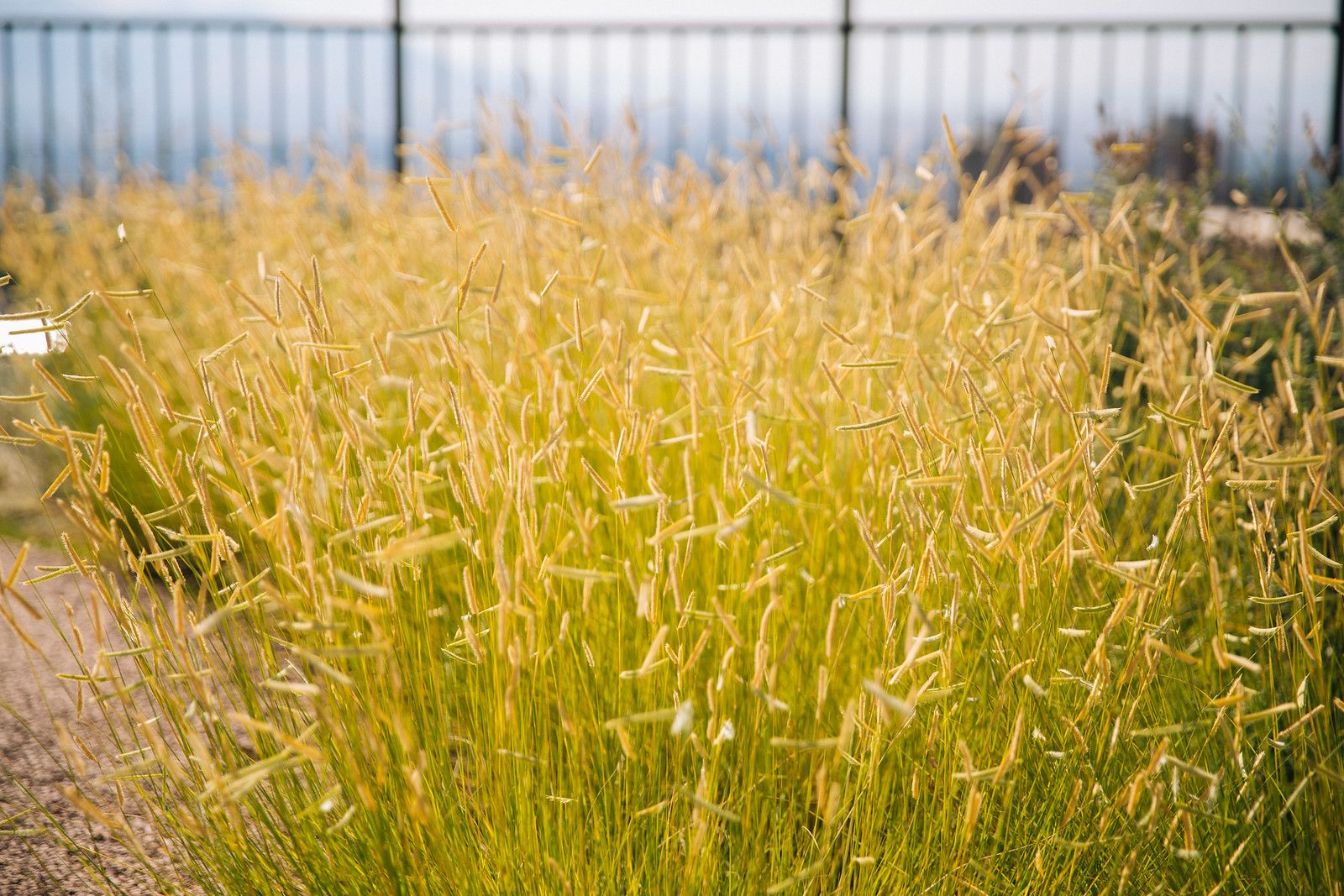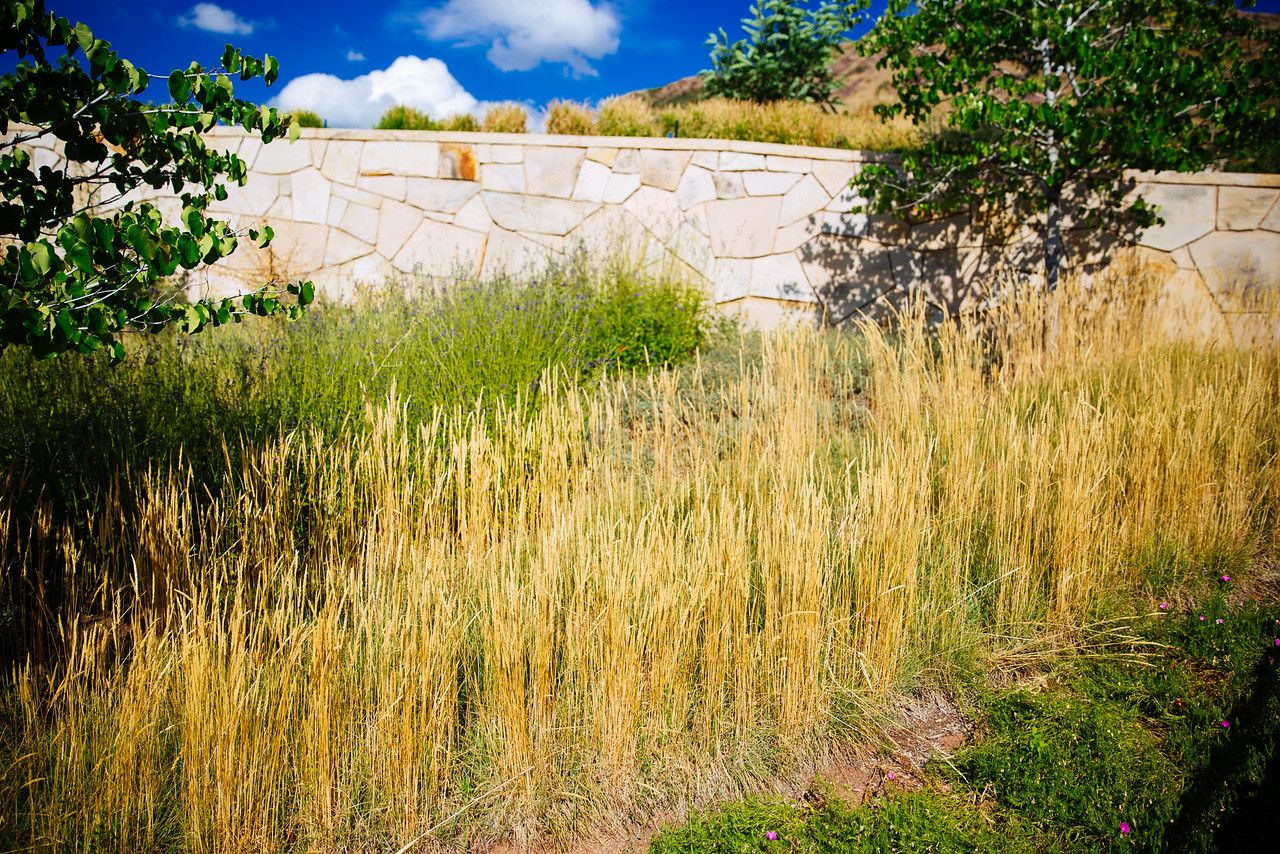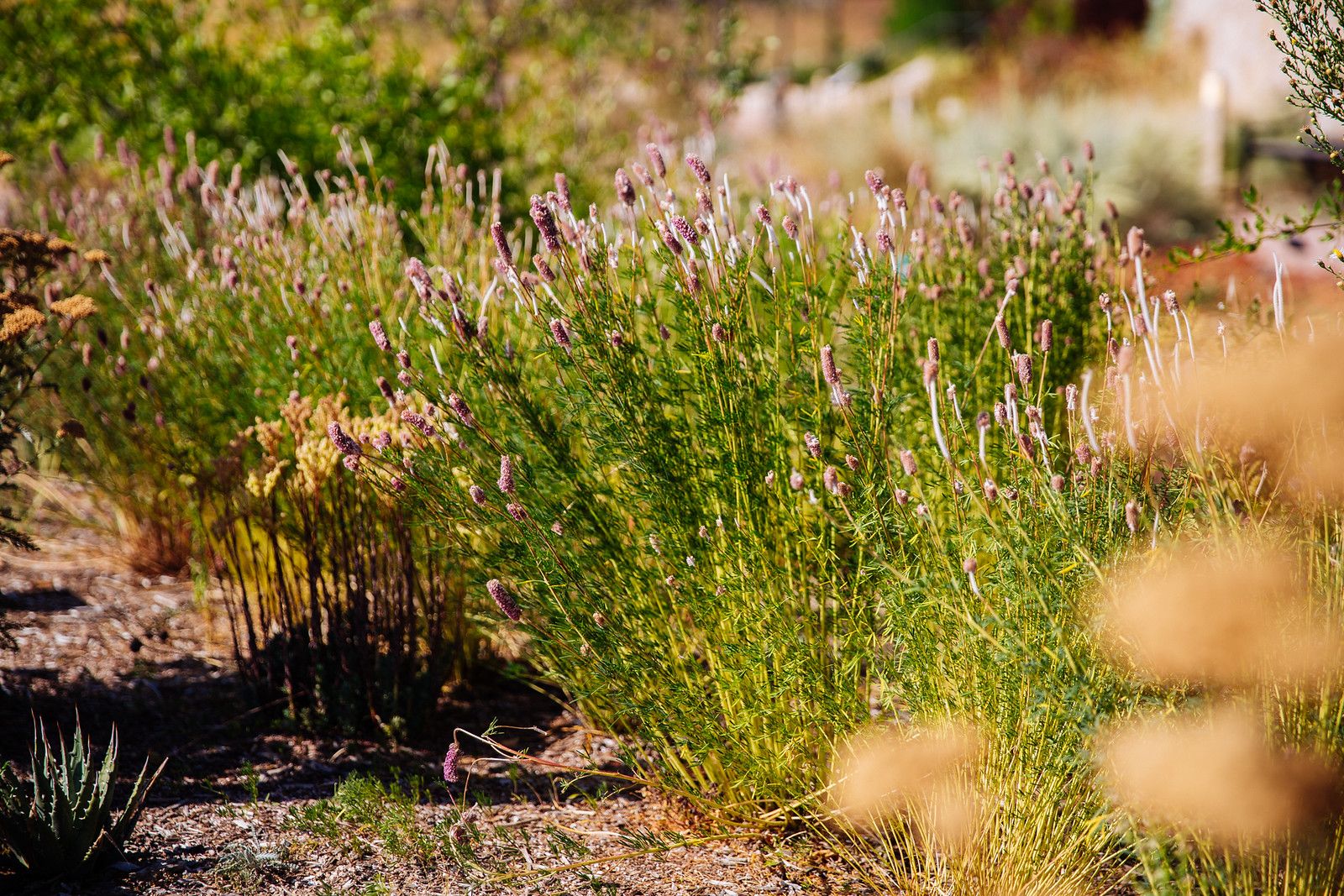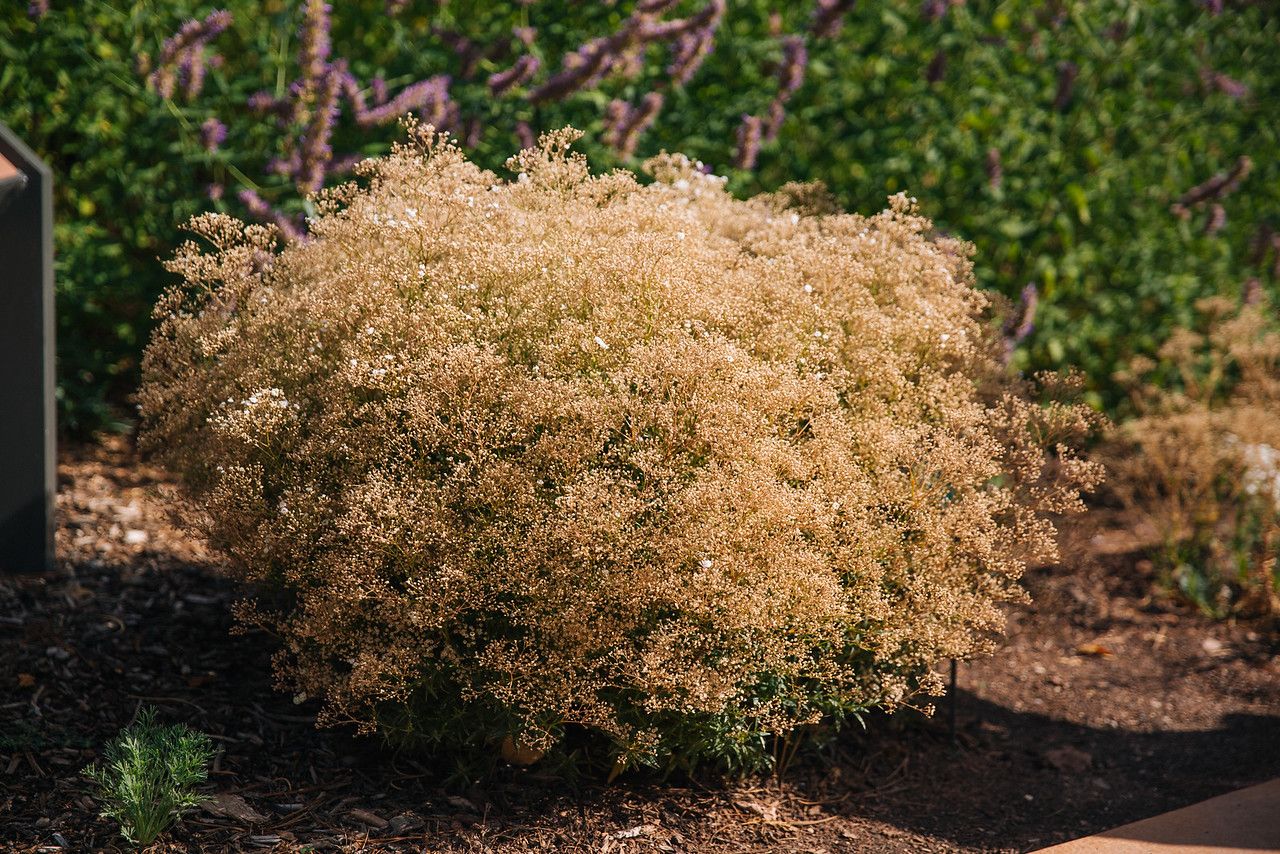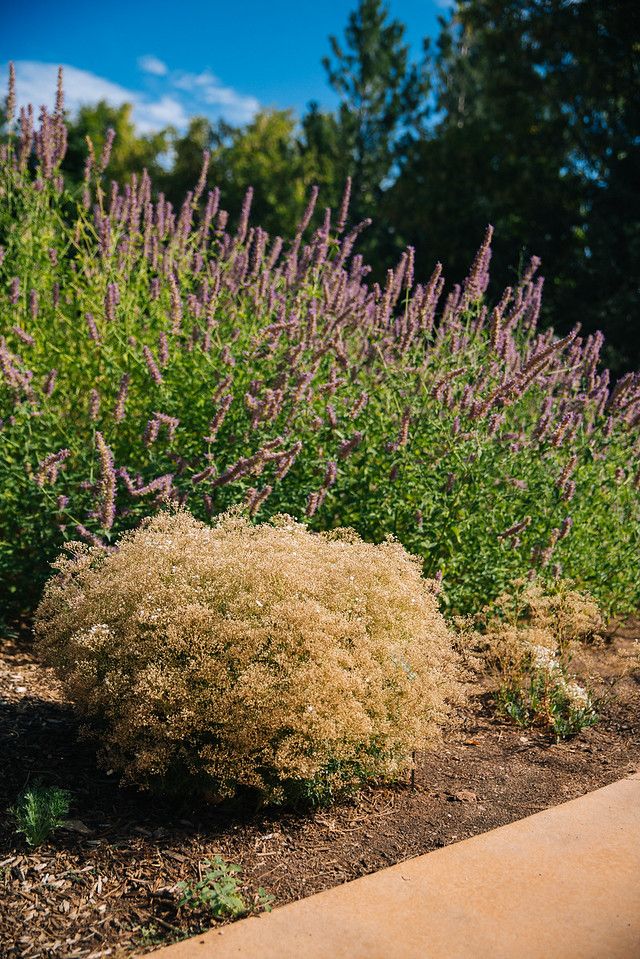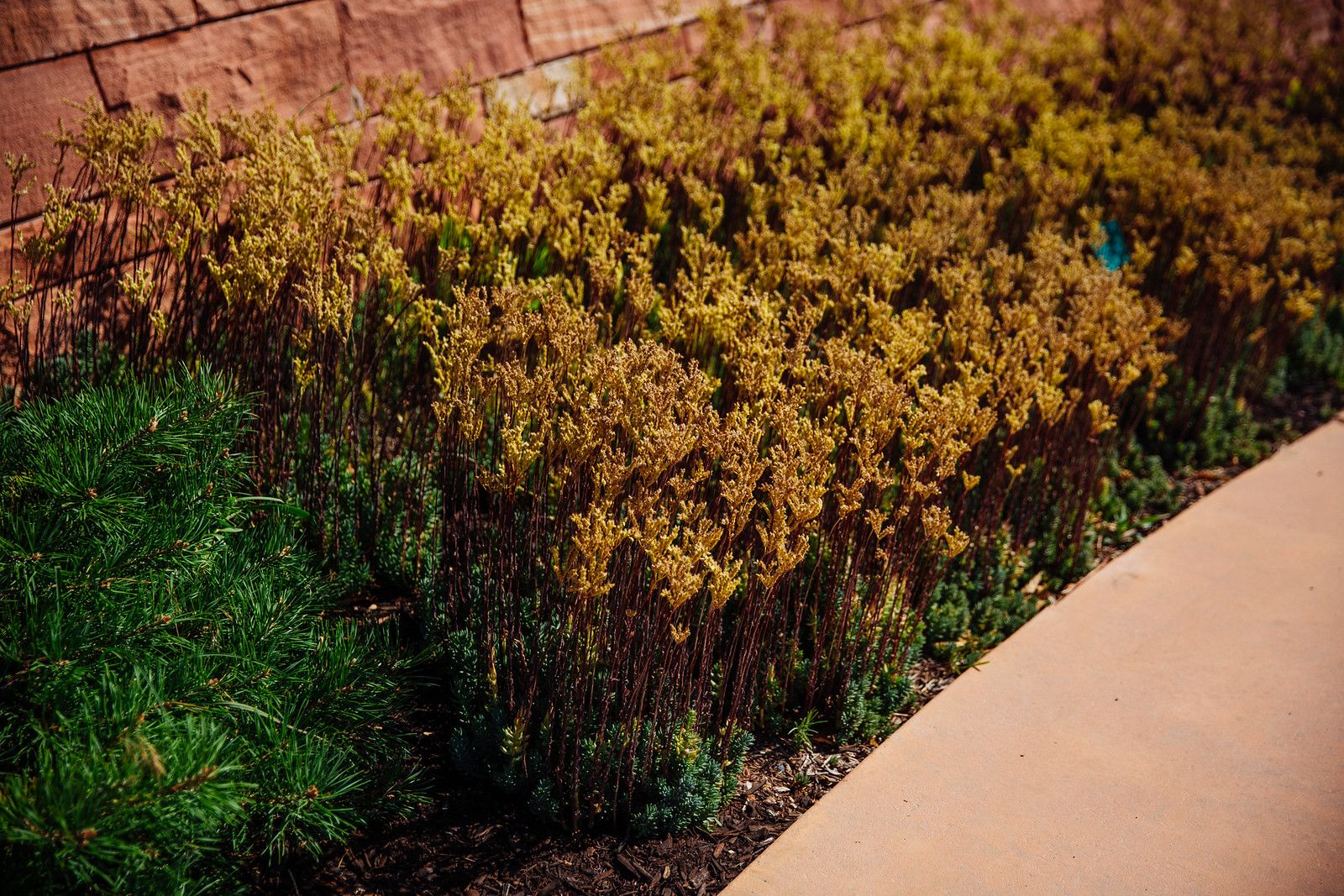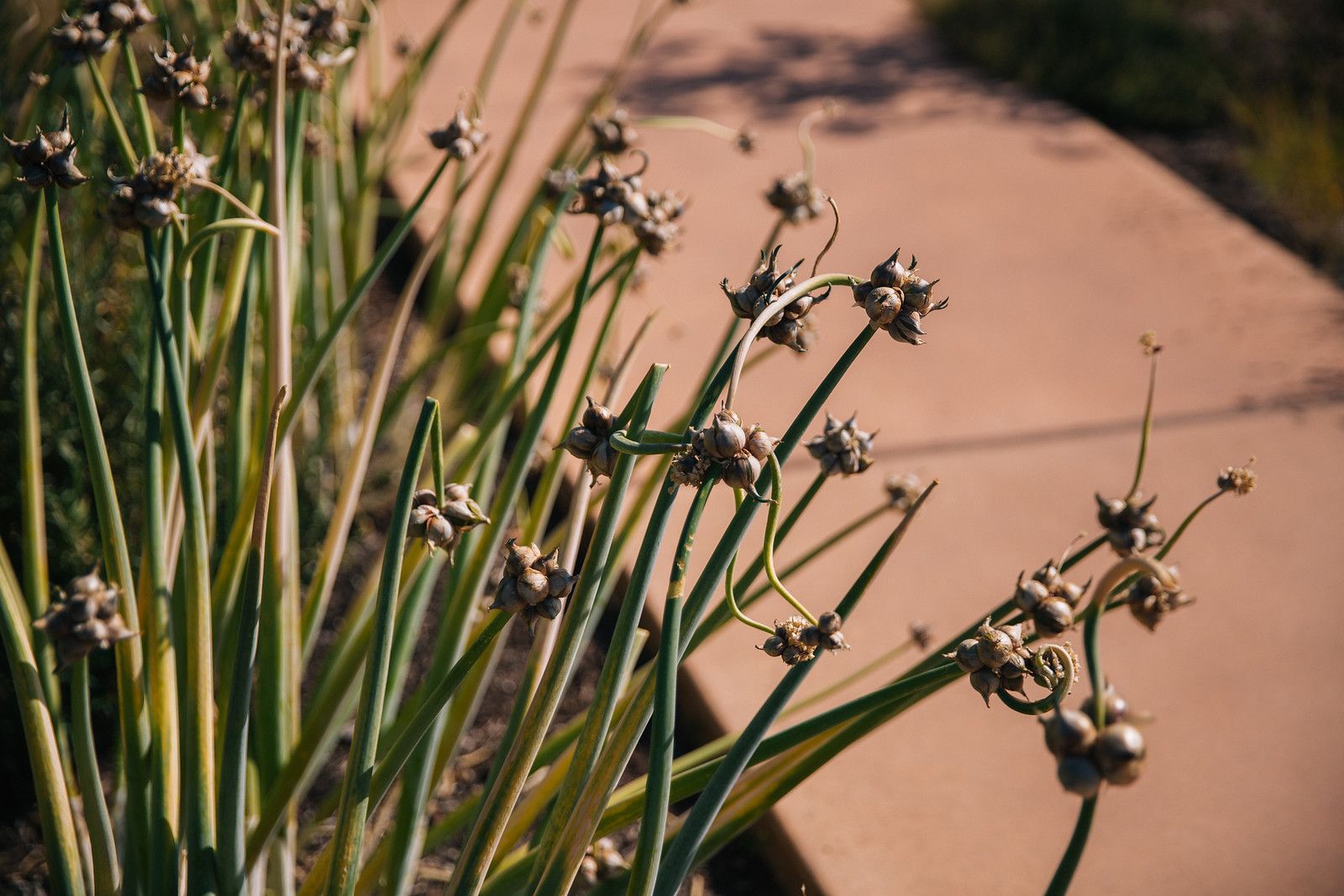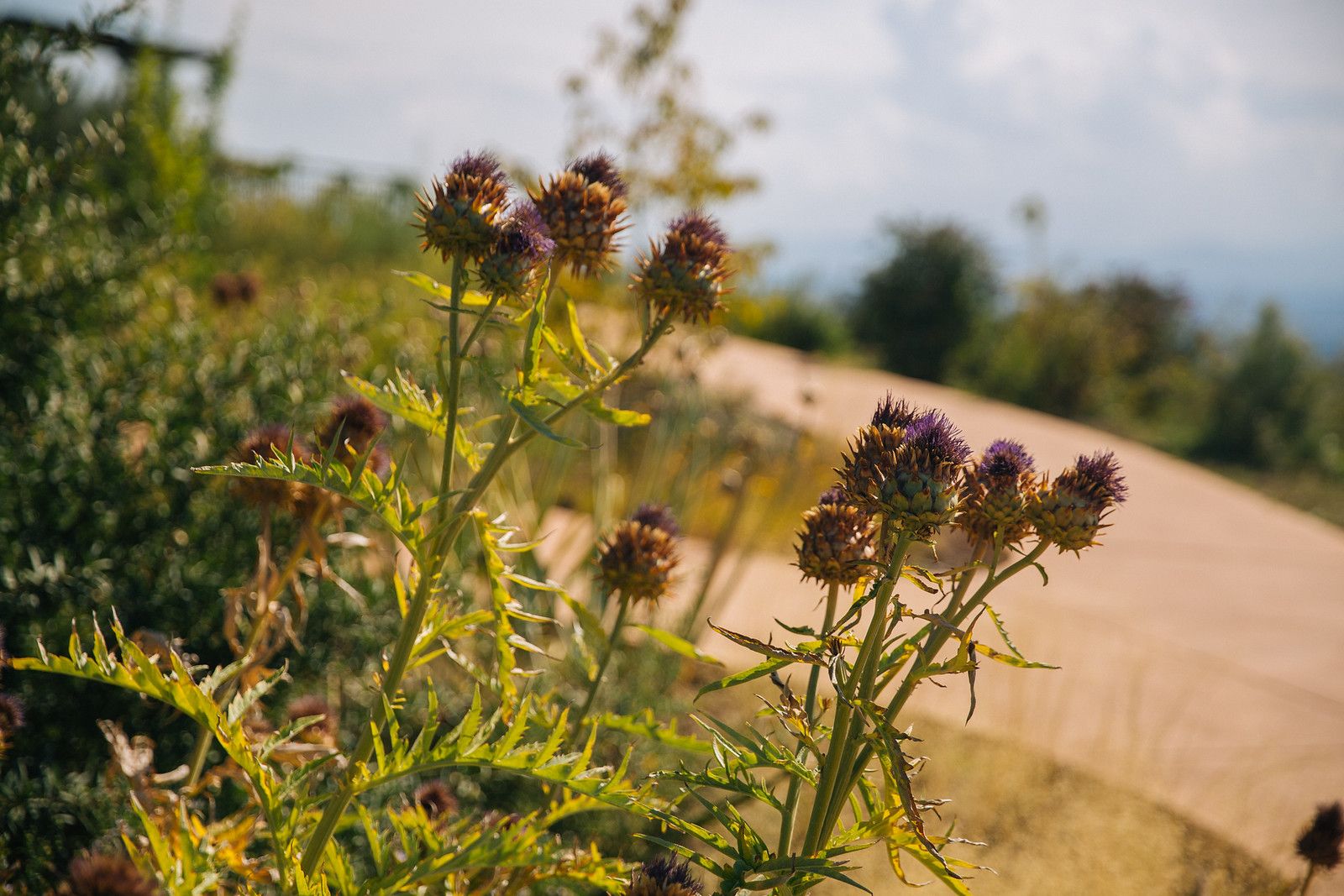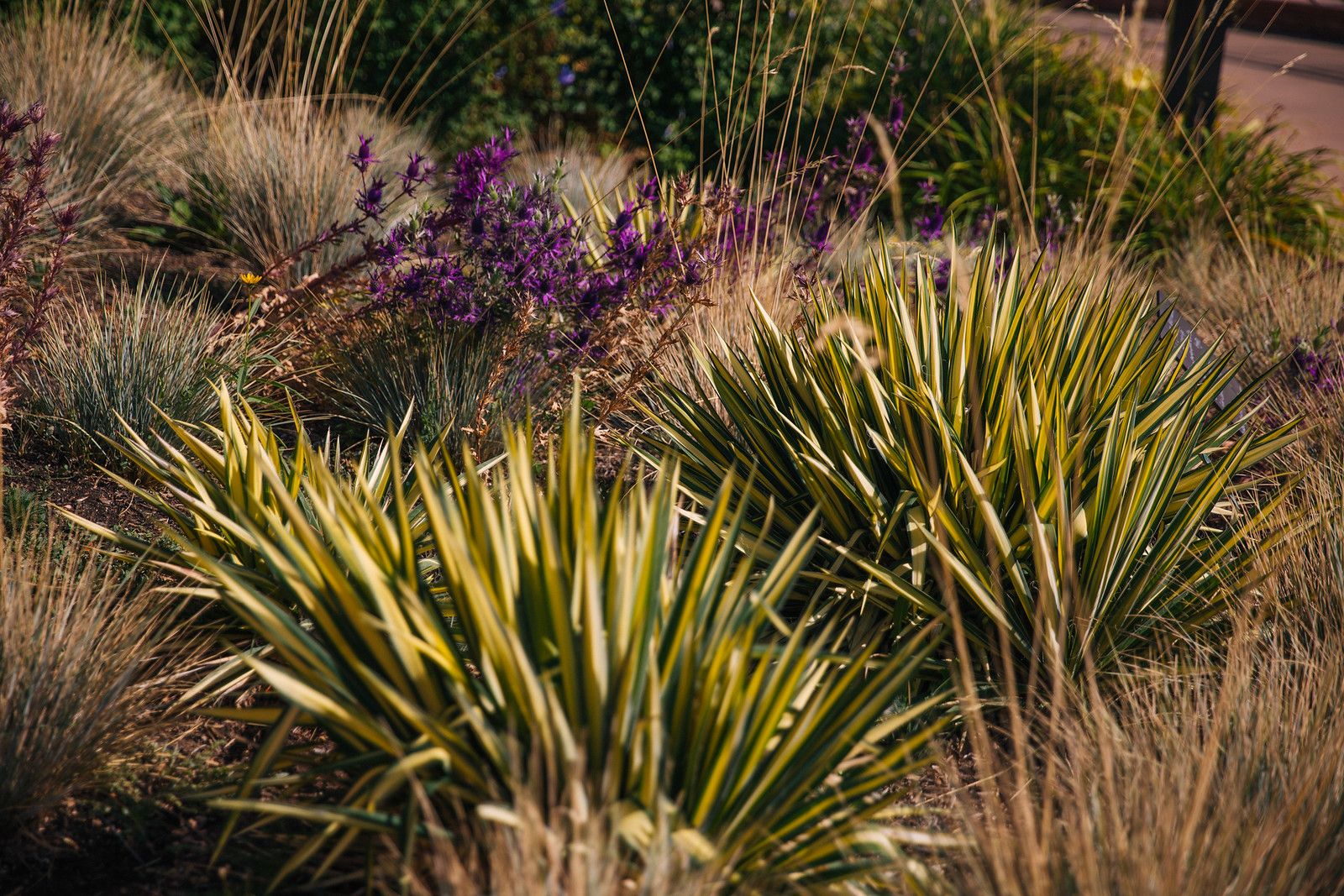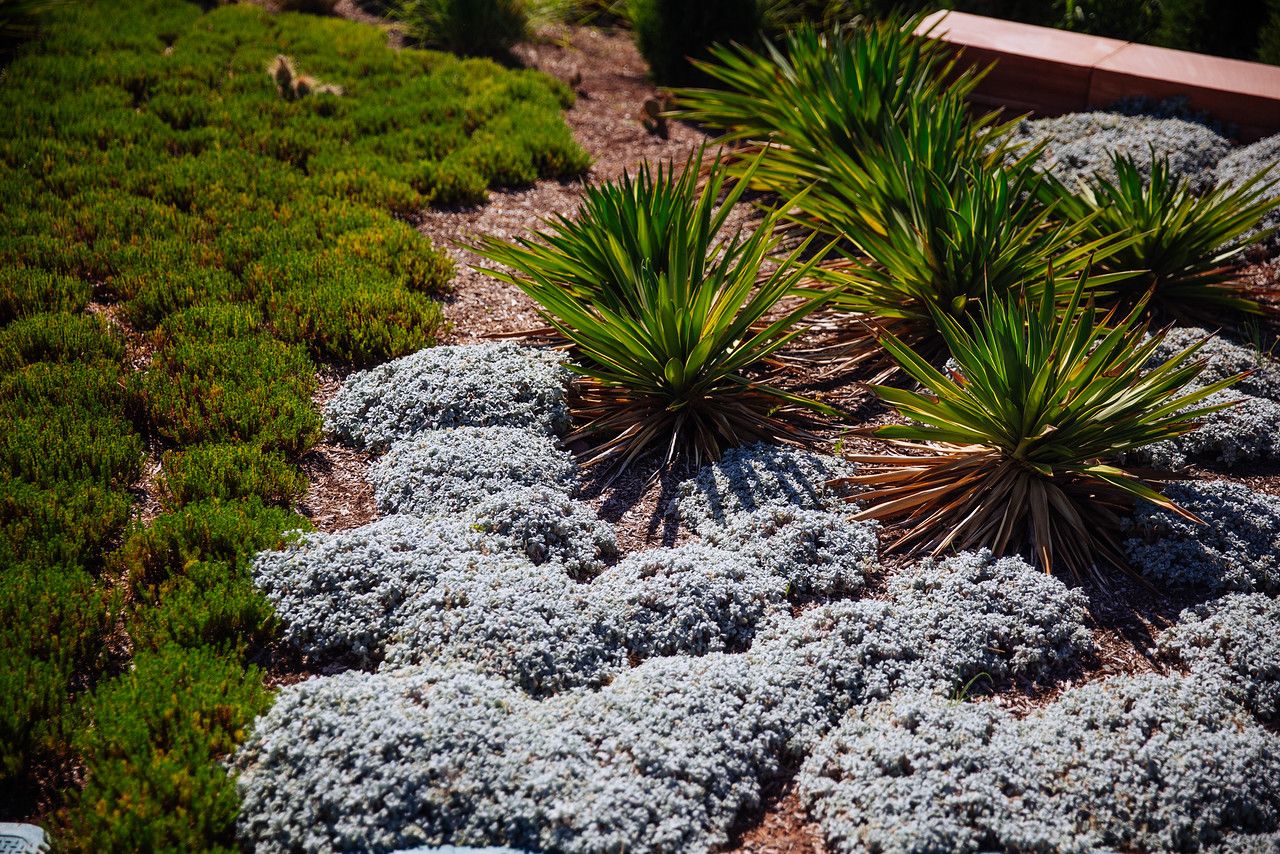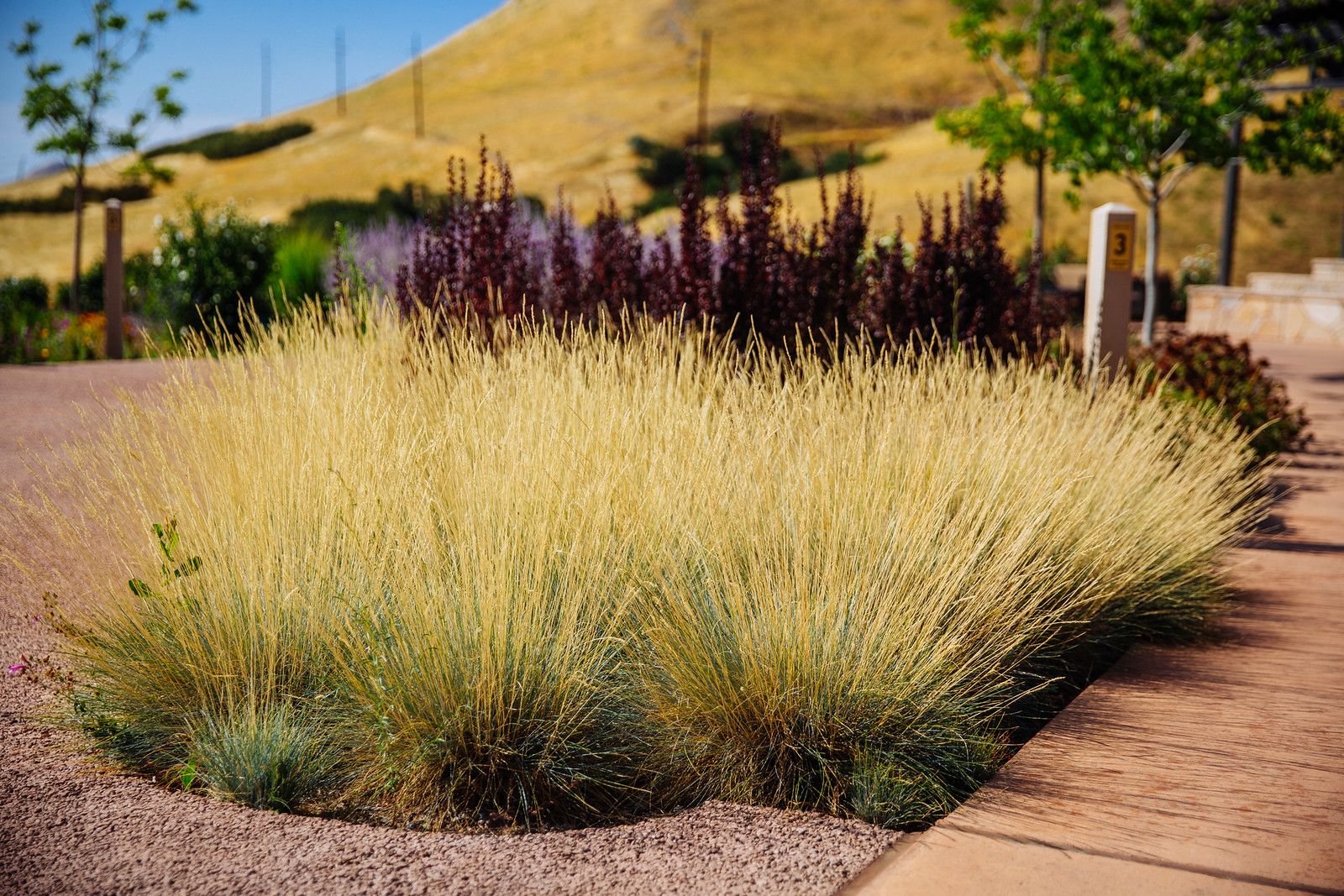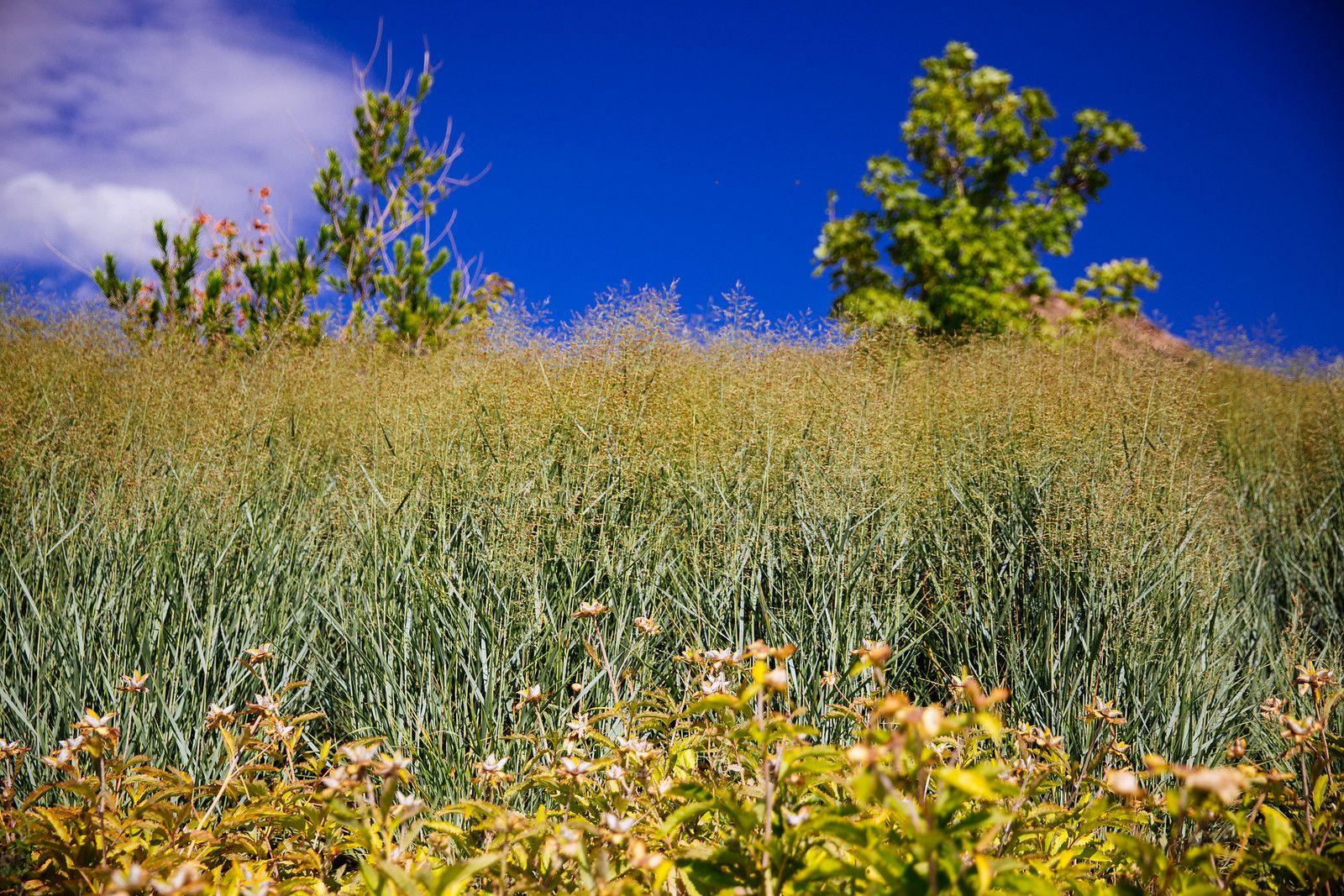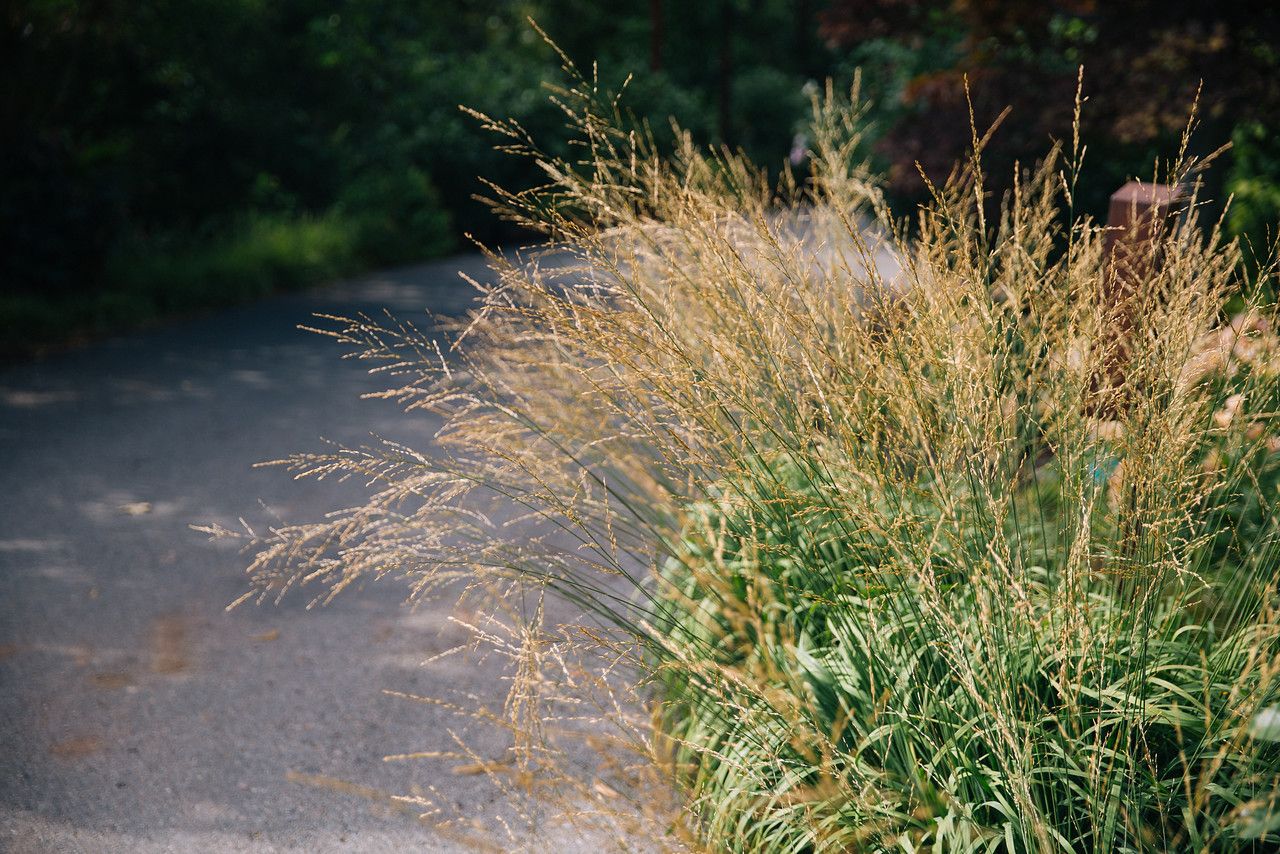 After visiting the Natural History Museum of Utah and Red Bluff Garden, there was still enough time before our flight for cold drinks and bites at Undercurrent, which treated us very well so I do recommend them. September always catches me wanting to travel to see some fall textures in gardens, so this unexpected visit to Red Butte Garden really helped to satisfy that urge — truth be told, it inflamed that urge even more.