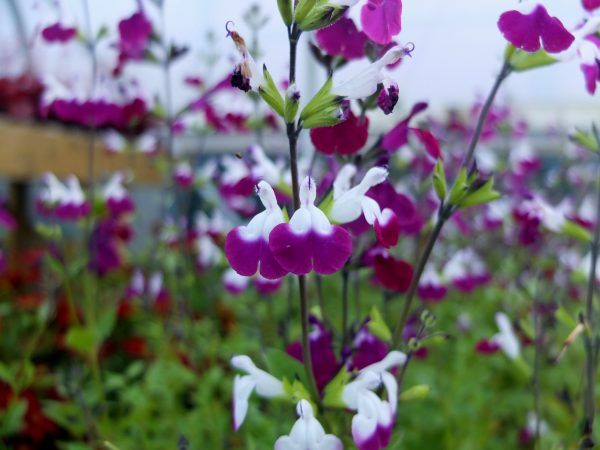 I love the buzz of excitement of trying out new plants. In my garden, a good share of the newcomers always seems to include a few salvias, which isn't surprising considering these multivarious members of the mint family number almost a thousand species.
If you say, "I love roses," or "I collect agaves," most of us generally know what you're talking about. But to state, "I'm mad for salvias" is being vague to the point of meaninglessness.
Do you mean the Salvia nemerosa and sylvestris meadow sages prominent in Oudolfian prairie sweeps?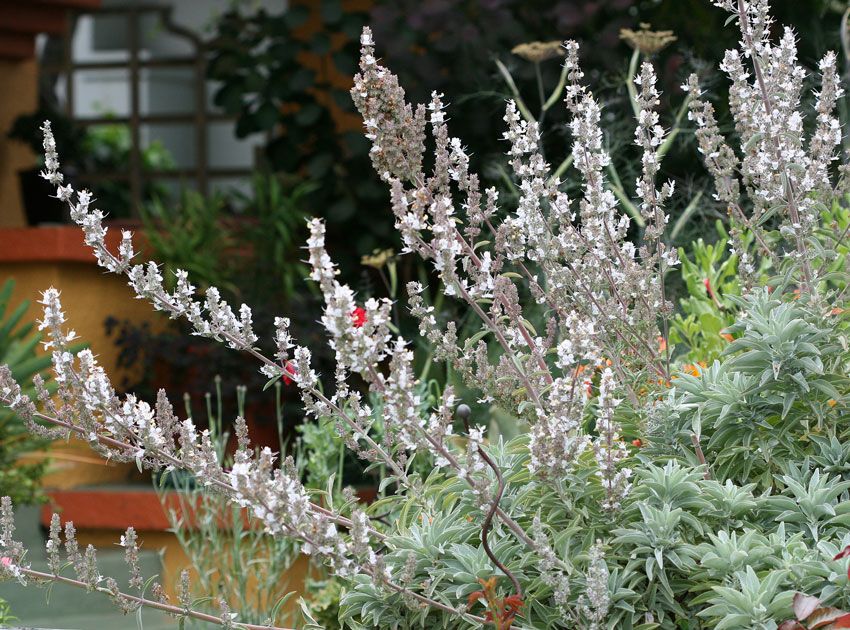 Or maybe you're talking about salvias much more suitable for Southern California's summer-dry climate, the California native sages, those gorgeously aromatic shrubby kinds that bloom mainly in spring. Oh, wait, I know! You're talking about those ubiquitous summer annual types that come in fire-engine red (Salvia coccinea) or deep navy blue (Salvia farinacea) — oh, sorry, not your taste? Of course not! No offense intended. How about something wilder, like the Autumn Sage, the southwestern U.S. Salvia greggii? No? Bigger? Shrubbier? More shade tolerant? Possibly the Mountain Sage, Salvia microphylla? No? Hmmm, okay, now I've got it — you must be talking about the fall-blooming subtropical salvias from Mexico for frost-free gardens. Are we on the same page now? Not yet? With almost 500 species in the New World and over 300 species from the Mediterranean and Central and Eastern Asia, it's no wonder we can't agree on what we mean by garden salvias. And here in Southern California a few subtropical kinds render summer almost irrelevant by blooming in fall and into winter (see list here).
Those lippy flowers may be instantly recognizable, but the diverse habits of growth, cultural requirements, hardiness, and season of bloom are all over the map.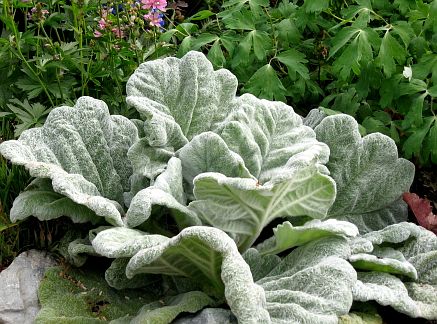 There are even salvias to grow just for the leaves, like the silver, furry, scalloped leaves of Salvia argentea, or the rumpled, corrugated basal leaves of the biennial clary sage, Salvia sclarea, neither of which ever seem ecstatic to be alive in zone 10. Salvia verticillata is good in leaf and flower but not a fan of a mild winter.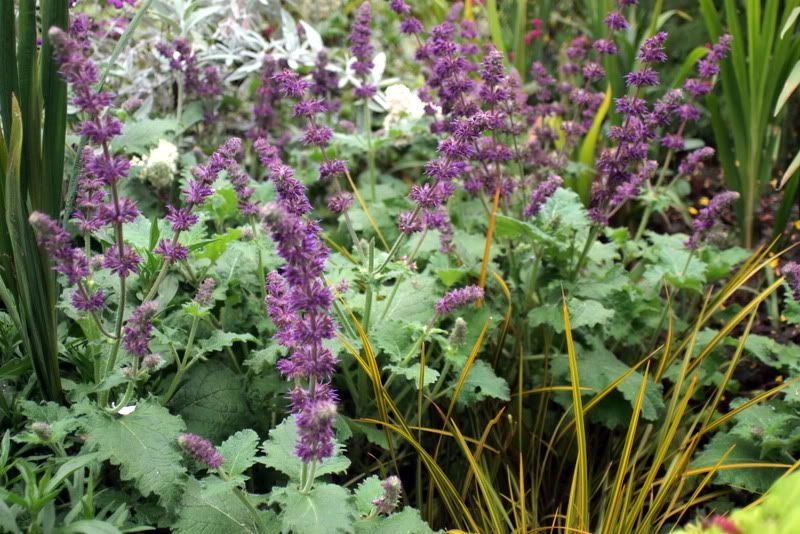 I think that's what piques my interest most about salvias. The genus is bursting with good garden plant potential, and I'm sure there has to be one I've yet to discover that is the perfect salvia for my small zone 10 garden and pollinator friends — because they are pollinator plants par excellence. If you want to get up close and friendly with hummingbirds, plant salvias. But so far, if you asked me to recommend salvias for a small zone 10 garden, to be on the safe side, I'd still suggest old standbys like Salvia chiapensis, the bog sage Salvia uliginosa, and the hybrid 'Waverly.' And that's after years of trialing countless kinds. Expansive, floppy growth habits and water needs eliminate a lot of salvias for my small dryish garden, and the perennials are problematic in zone 10 mild winters. Off and on I grow a few subtropicals in containers to manage their water needs, when I feel up to wrangling with their eventual size and cutback requirements. Lately I've been trialing more of the greggii and microphylla hybrids, my Goldilocks answer for a small, dryish garden.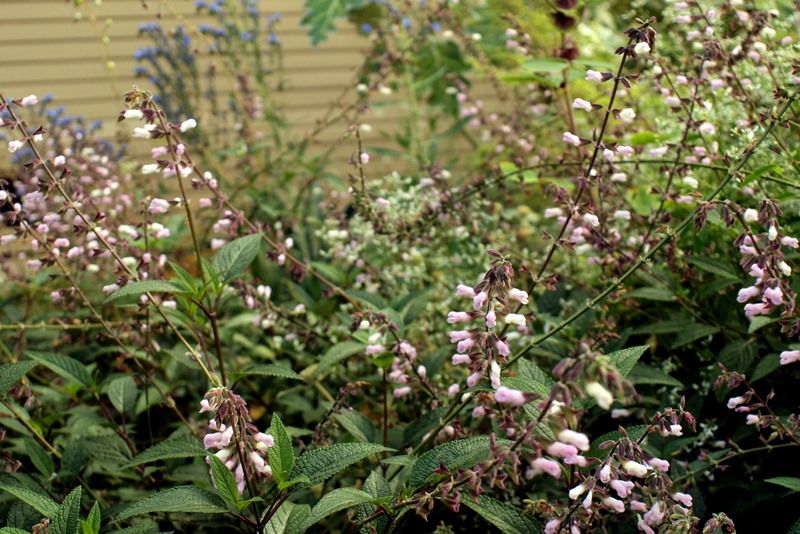 A couple new oddities I just picked up recently show some interesting potential. In the case of Salvia microphylla 'Big Pink,' from Waterwise Botanicals, the appeal was its graceful habit of growth and the largish leaves.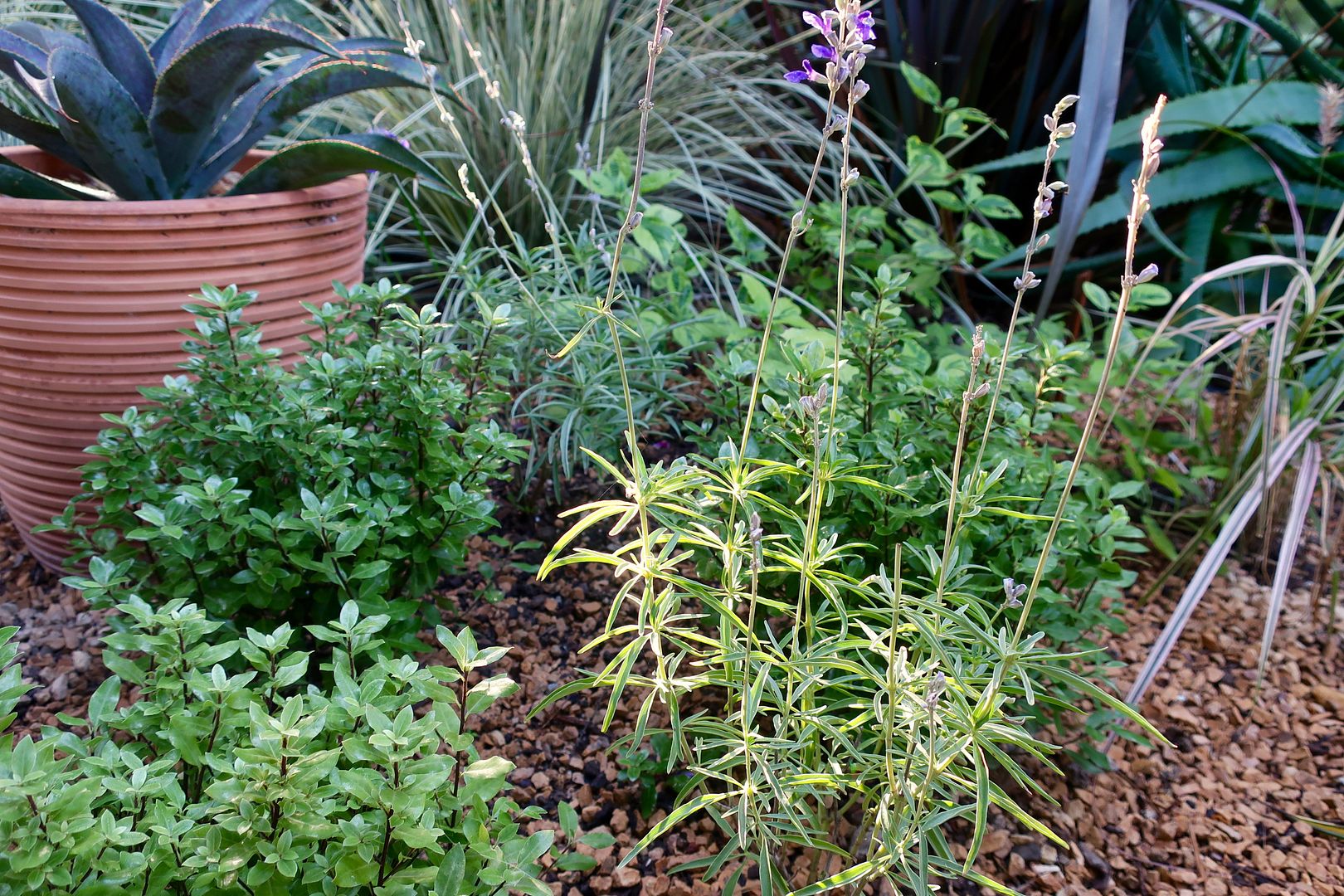 Waterwise Botanicals is touting this Salvia farinacea 'Lavender Fields' as a lavender substitute, an interesting sales tactic. I zeroed in on this salvia in an aisle filled with blooming sages at Village Nursery. I've never seen anything like it. It looks to have some Salvia reptans involved, especially in those long, thin, very un-farinacea-like leaves. It's low-key, naturalistic demeanor looks promising for planting among smaller grasses like seslerias.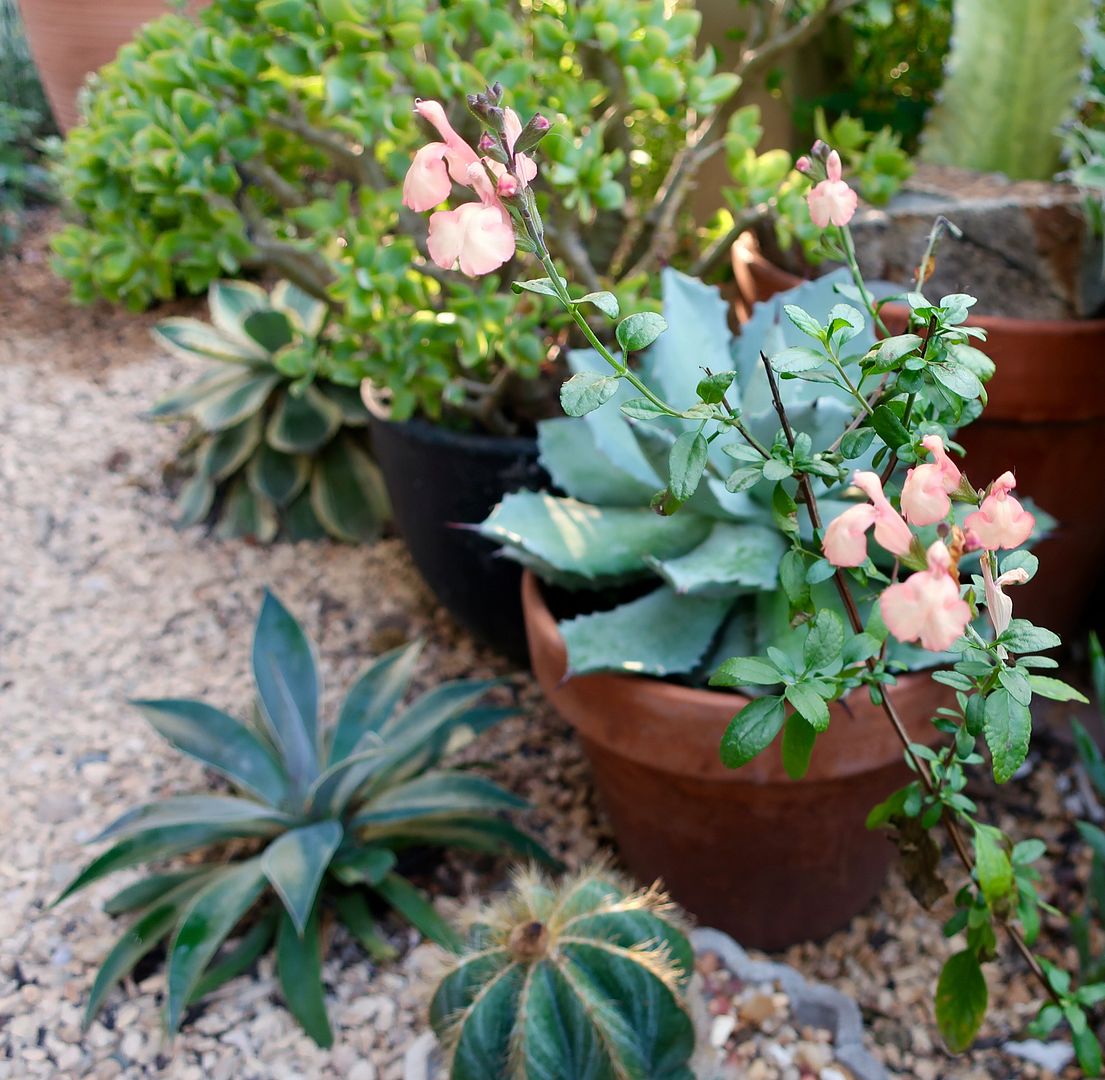 Salvias are easy to grow in frost-free areas of Southern California — maybe too easy, a case of familiarity breeds neglect. The showiest, most well-grown salvias I've ever seen have been grown in colder climates where they are fussed over, grown as annuals, and/or protected over winter — in other words, treated like treasured prima donnas.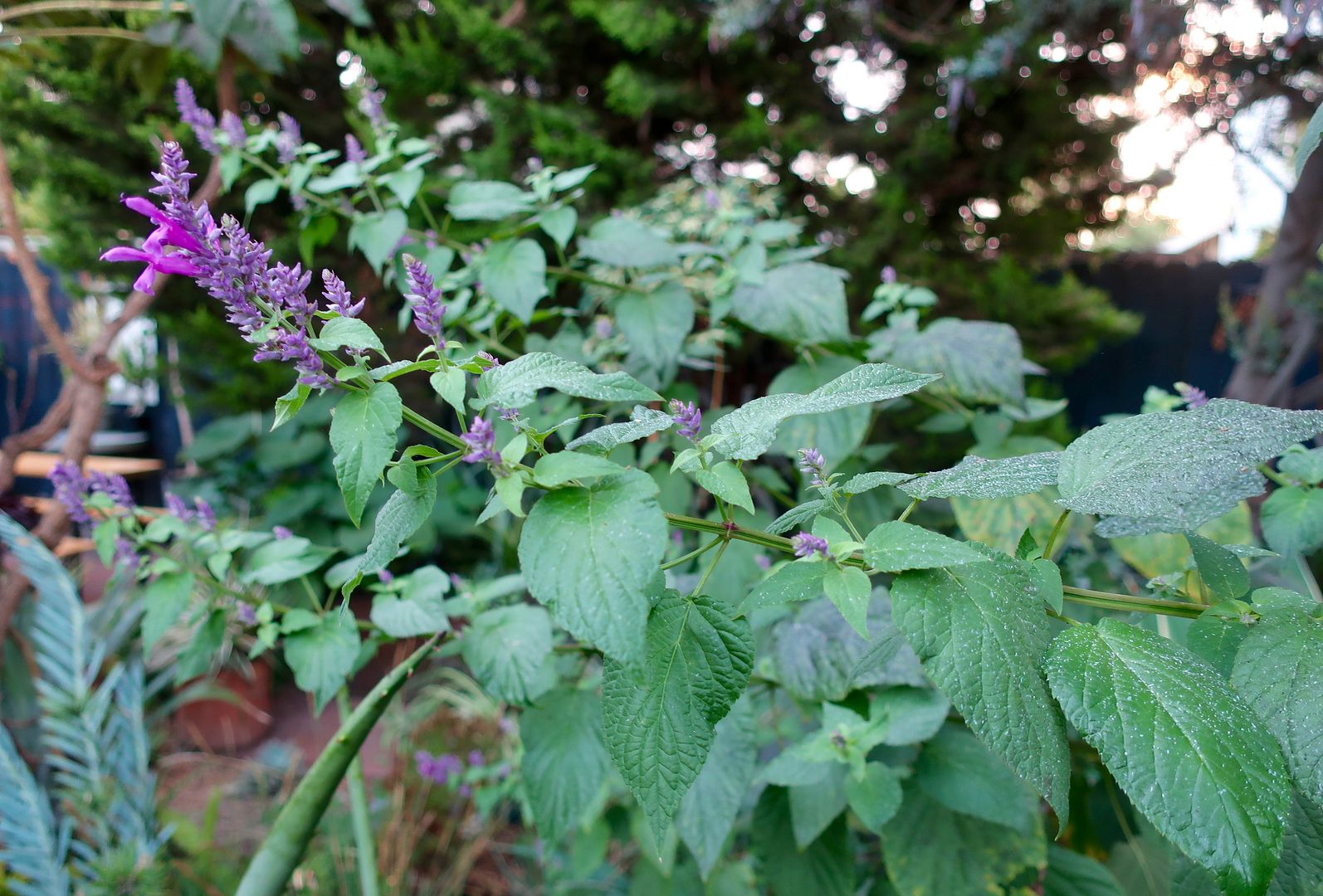 A short list of growers with good selections would have to include Dyson's Nurseries in the UK, Flowers By The Sea in the U.S., and Annie's Annuals & Perennials as well. It's always interesting to see how periodically new plants elbow out of the pack of thousands of hybrids to take the salvia world by storm. 'Amistad,' discovered in Argentina by Rolando Uria in 2005, has achieved widespread acclaim, and now there's a new deep pink form called 'Amante.' The 'Wishes' salvias from Australia have similarly achieved rock-star status, and new color forms have appeared since the original pink 'Love and Wishes.' With their alluring gemstone colors and wide-ranging cultural requirements, there's always something shaking in the world of salvias, and experimenting with new kinds can get addictive (looking at you next 'Elk Blue Note.') If you're seeing salvias in bloom around town in Southern California and feel the lack in your own garden, now is the best time for planting.