Never mind Halloween, it's been a scary week, and overnight more fires erupted, many much closer to home. Checking the Los Angeles Times for the grim wildfire updates brought some unexpected and sorely needed happy news: "La Brea tar is his paint. How one man turns 'primordial goo' into celestial art" — a lengthy, well-deserved article on Los Angeles artist James Griffith.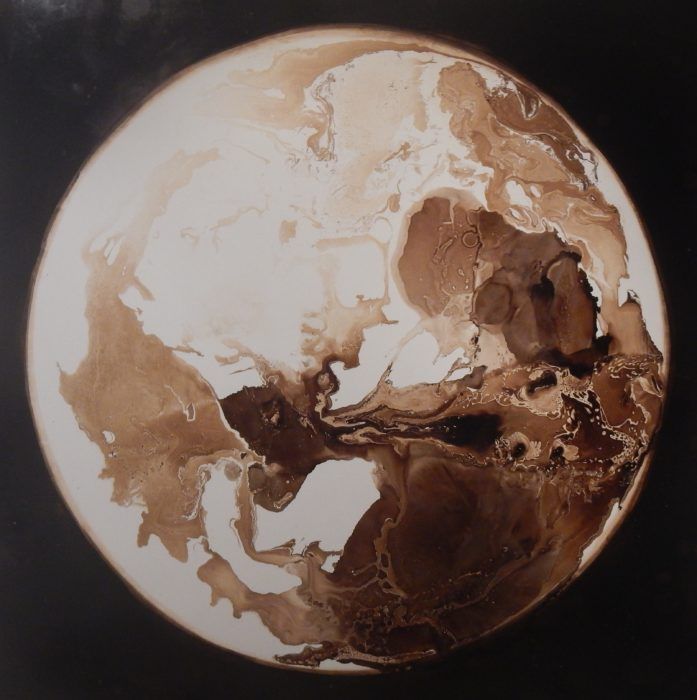 We all seem to be engaged, willingly or not, in a massive, crowd-sourced project to break irony. The length of the state is studded with wildfires exacerbated by climate change, while we are simultaneously involved in a lawsuit with the federal government to settle "whether California has the right to set its own greenhouse gas emissions and fuel economy standards." It's surreal enough that I feel like I'm living trapped in one of James' tar paintings. (Happy Halloween!)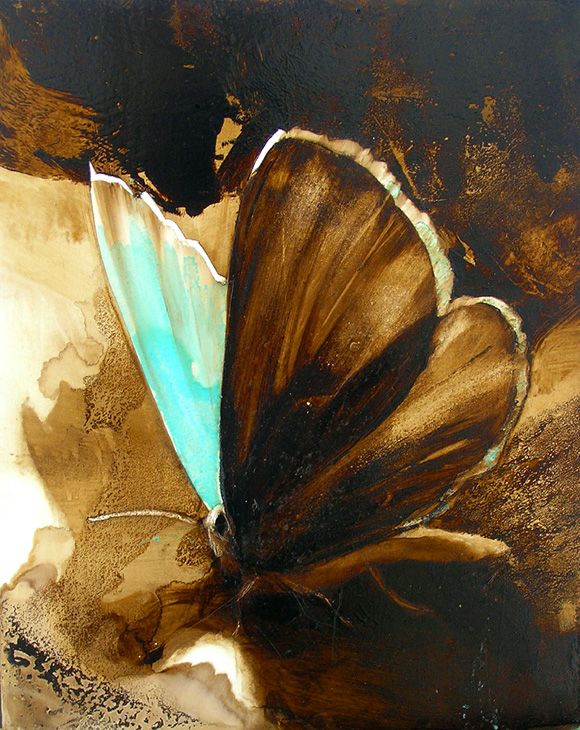 You can catch up with his most recent work at the current exhibit "Terrestrial and Celestial":
Where: Craig Krull Gallery, Bergamot Station, 2525 Michigan Ave., Building B-3, Santa Monica
When: Tuesdays-Saturdays, through Nov. 30
Info: (310) 828-6410, craigkrullgallery.com
And if you haven't heard James speak about his work, you're in for a treat on Saturday, November 16, 2019, 11 a.m., at the Craig Krull Gallery. He's a rare bird indeed, bearing witness to his time with brainy artistry and profound concern over this increasingly imperiled human project and the many species we're hurrying to extinction — and he's an absolute hoot to hear speak.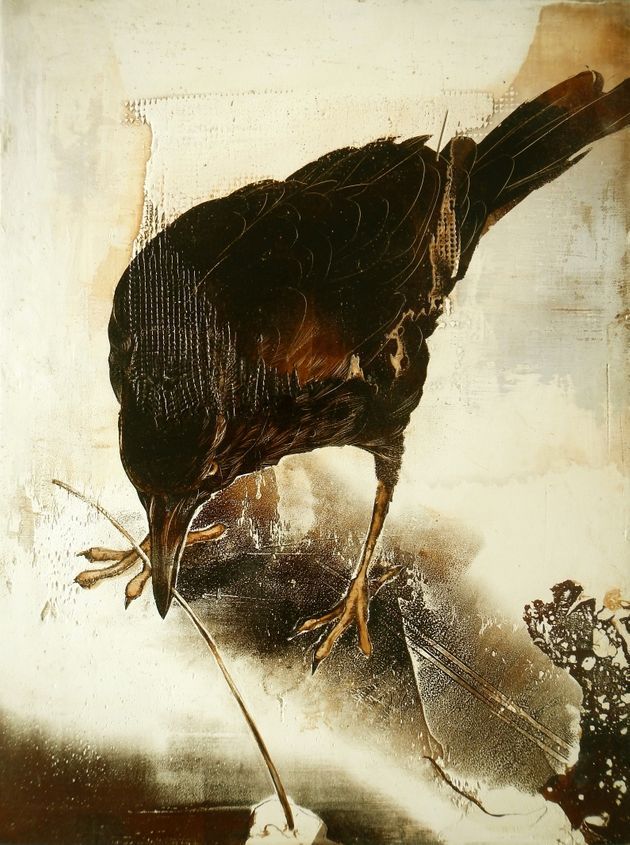 (Oh, and in case you still need a scare… boo!)