From a recent visit to the Huntington Desert Garden. I was quite excited to see the blue-leaved form of Agave attenuata. There's some discussion on the nomenclature of this foxtail agave from San Marcos Growers, which indicates there's varieties with differing degrees of blueness, but this one would fulfill all my blue needs. No visible label in the garden, but this colony of foxtail agaves would seem to be the 'Huntington Blue' San Marcos refers to.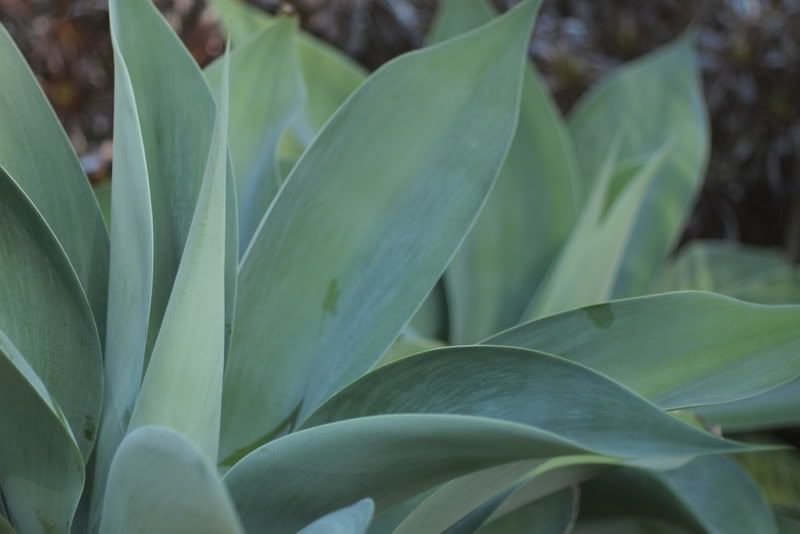 Agave schidigera 'Durango Delight'
An Agave victoriae-reginae before bloom.
And another after.
I was most interested this visit in checking out moderate-sized aloes that grow in a single stemless rosette. Hopefully, the photos and identification notes correspond correctly.
Aloe aculeata, South Africa, zone 9-10.
Aloe berhana, Ethiopia.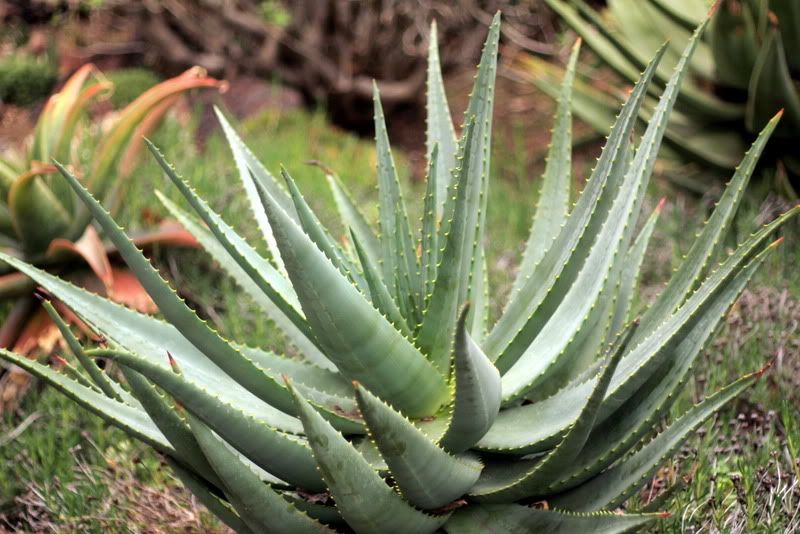 Aloe chabaudii.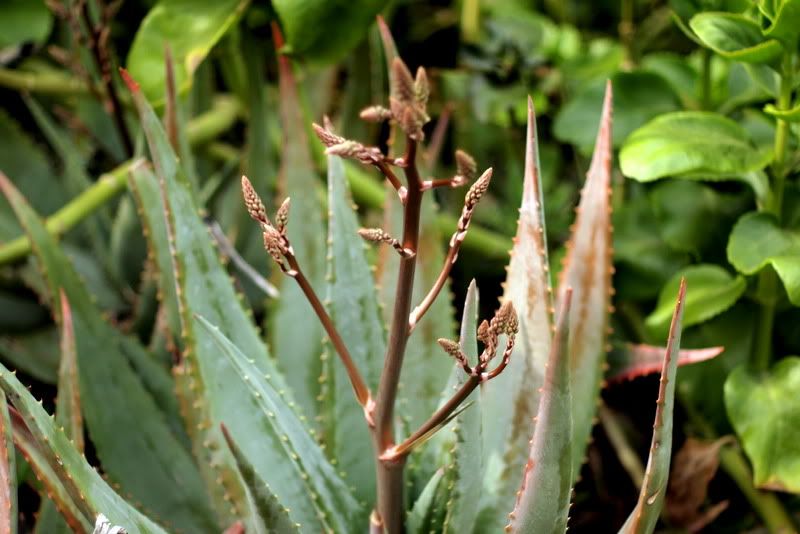 Blooms of Aloe sinkatana, described by the HBG as "one of the most useful small landscape aloes."
(There are currently multiple threads posted this November on the GardenWeb Cacti & Succulents forum like this one and this one, photodocumenting a single astounding collection of aloes that will be a great reference for identification purposes. Really worth a look.)