Now that their former stigma as strictly hobbyists' plants has been exploded by proselytizers like Thomas Hobbs and Debra Lee Baldwin, the moment for succulents is undeniably now. If tulips and bulbs are the lipsticks of the garden, succulents are the jewelry. Kitschy containers, modernist minimalism, lush landscapes, succulents can do it all. And though I don't know from personal experience, I presume some must be fairly easy to winter over in frosty climates, at least size-wise.
It's way too easy to become a devotee of these drought-adaptive plants. Easy to become smitten with echeverias.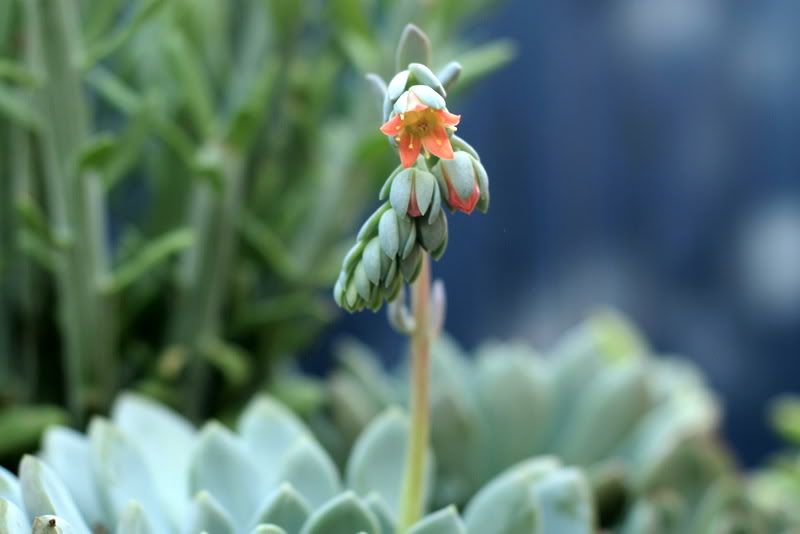 And then there's the endless iterations of graptoverias, graptosedums, graptopetalums.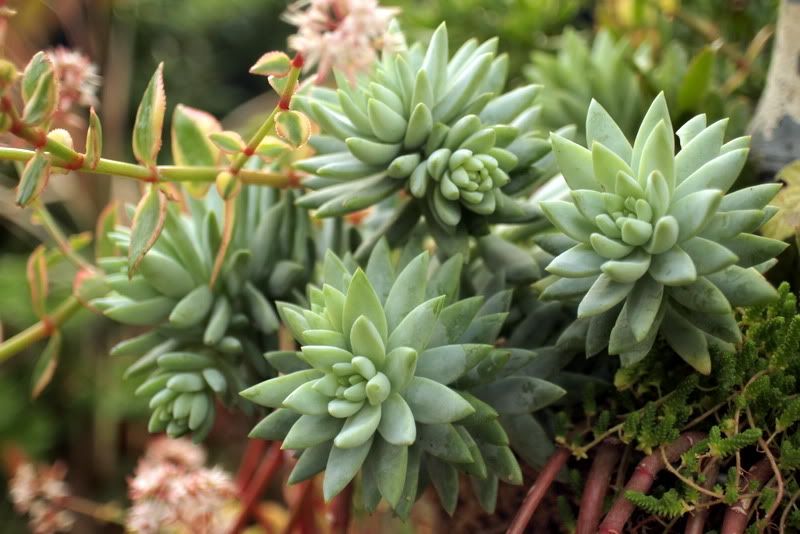 Personally, I've been a little unhinged by crassulas lately. And let's not even get started on aeoniums. I think eye level is a great vantage point to fully appreciate the many complex colorings and shapes, and apparently so do a lot of other people, judging by the continuing momentum of living walls. Another benefit of keeping succulents airborne is the distance it imposes between these plants and their earth-bound enemies, snails and slugs. (They're not called succulent for nothing.) My little experiments have to do with what matrix will hold them aloft and contain the soil, with gravity continually trying to assert its rights. Obviously, far greater minds than mine are figuring this out with scientific precision for green walls that do the important work of carbon sequestration, water runoff absorption, and cooling of buildings, but I'm talking using stuff lying around at home for small-scale experiments.
Coir, coconut fiber used as hanging basket liners, was an early experiment that still holds together but is really difficult to wet.
These plants are tough and can tolerate a lax watering regimen, but they do need watering to stay plump, and the coir just seems to wick water away from the roots. I've been tempted many times to dismantle this one, but the growth has become extremely tight. When knocked to the ground by high winds recently, it bounced like a beach ball. The dripping beads are Senecio rowleyanus.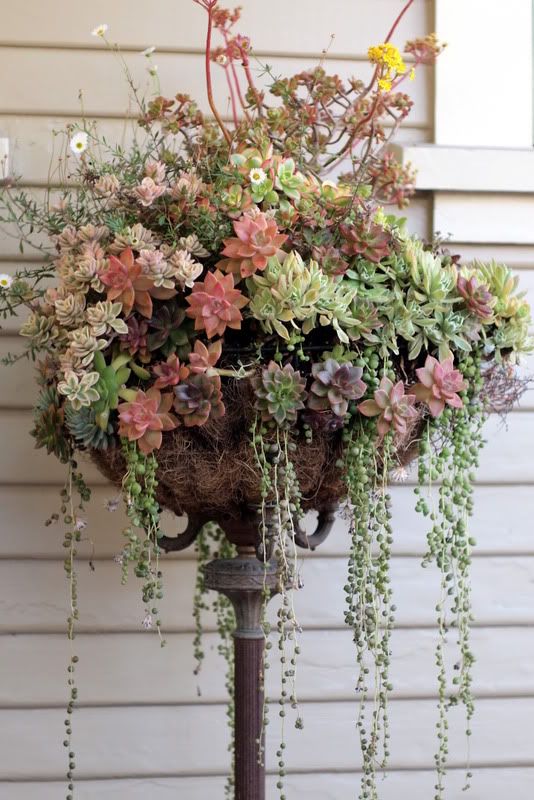 Hollow concrete chimney flues unearthed from the fireplace, planted back in January with Sedum rupestre 'Angelina,' recyclable shopping bags used to hold the soil. Holding up surprisingly well with just an occasional absented-minded spritz of the hose.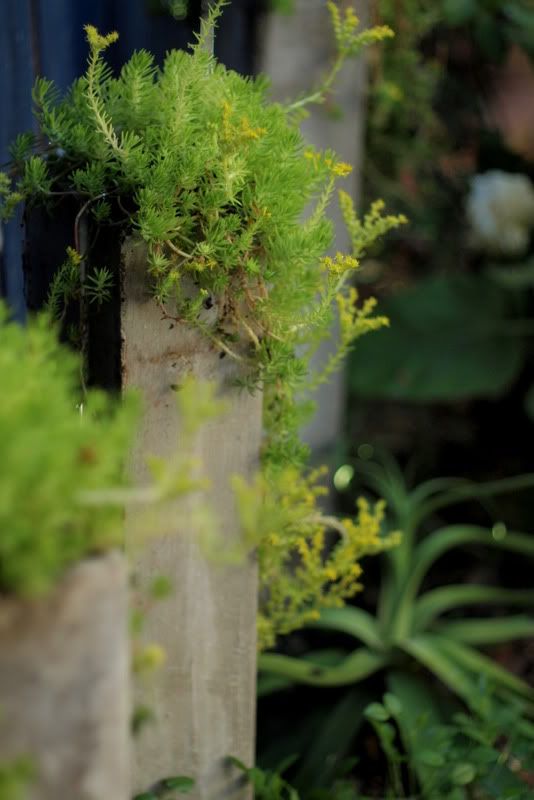 I think these are car jack stands. I found them stacked in the garage. I'm sure nobody will miss them.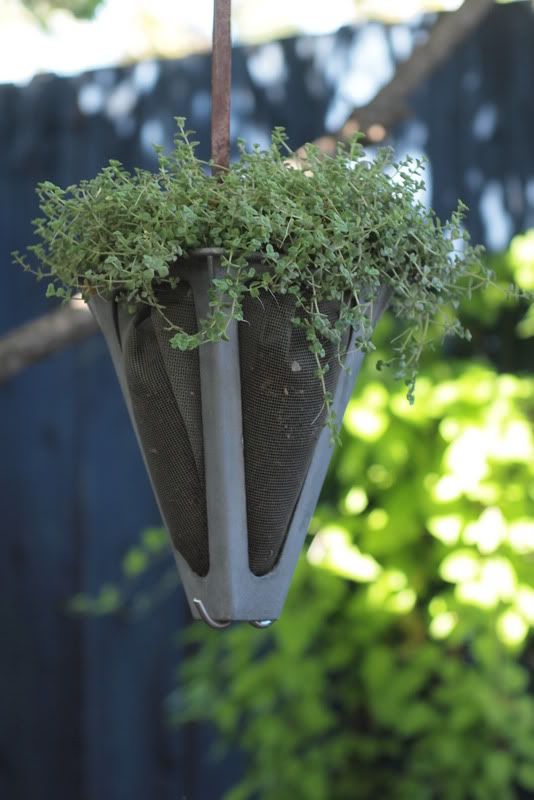 The succulent above, which has a thyme or sedum-like quailty, was labeled Crassula expansa, but don't quote me. Online searches don't corroborate this name.
I used old window screens to hold the soil for this one. So far it's been easy to keep moist.
I love taking succulents to the next level. Eye level.