I'm a lumberjack, and I'm okay.
I sleep all night and I work all day.
(Manly chorus: He's a lumberjack and he's okay
He sleeps all night and he works all day)
I cut down trees. I eat my lunch.
I go to the lavatory.
On Wednesdays I go shoppin'
And have buttered scones for tea… — Monty Python.
Mammillaria decipiens var. camptotricha and fuchsia-flowered Sulcorebutia mentosa.
Why these are manly plants:
There are guy plants and chick plants, Walkowiak said as he tended potted cactuses atop tables in his Escondido backyard. Women leave plant sales carrying smooth-leaved rosette succulents, like aeoniums and echeverias. Men prefer spiny plants. It's the danger factor. Cacti are edgy.
Quoted from "Succulents Loom Large," by Debra Lee Baldwin in her 4/15/11 article on Peter Walkowiak published in The San Diego Union-Tribune.
(Mr. Walkowiak and his astonishing plants will be attending The Los Angeles Cactus and Succulent Society Plant Show and Sale taking place June 11th and 12th at the Sepulveda Garden Center, Magnolia Boulevard, Encino, CA. For information email: lacss.contact@gmail.com. Mr. Walkowiak found me, an obvious edgy plant neophyte wandering stunned among the sale tables at the San Diego Cactus & Succulent Society Sale and Show this past weekend, and personally escorted me to the show building to see his prize specimen of Euphorbia bupleurifolia, where he enthusiastically answered my noobish questions and chatted about convergent evolution and other plant-show topics.)
Bow-tie leaves of Titanopsis calcarea and crocus-like flowers of Gymnocalycium doppianum.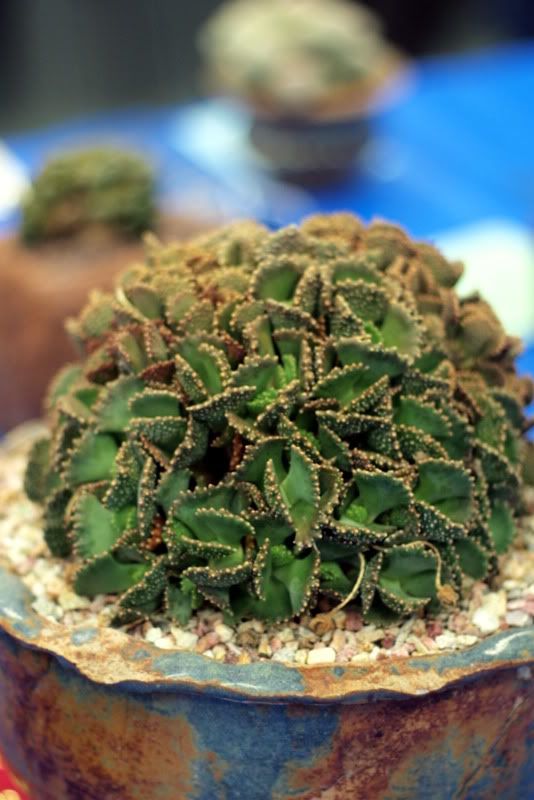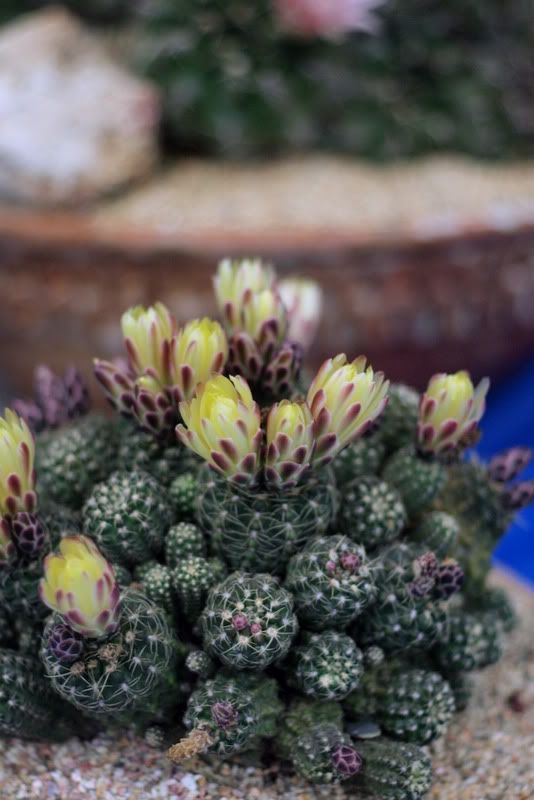 Manly or girly? Gymnocalycium multiflorum.
(Didn't get the name of the lime-orange, columnar explosion in the blue-glazed pot.)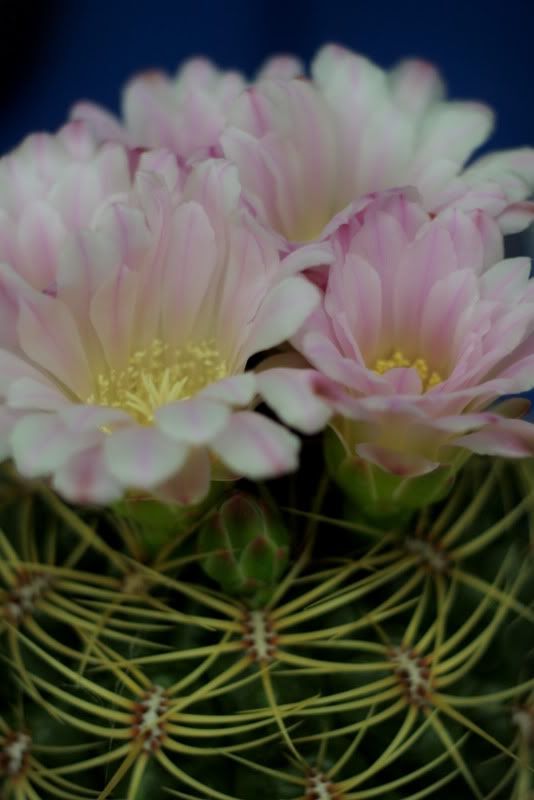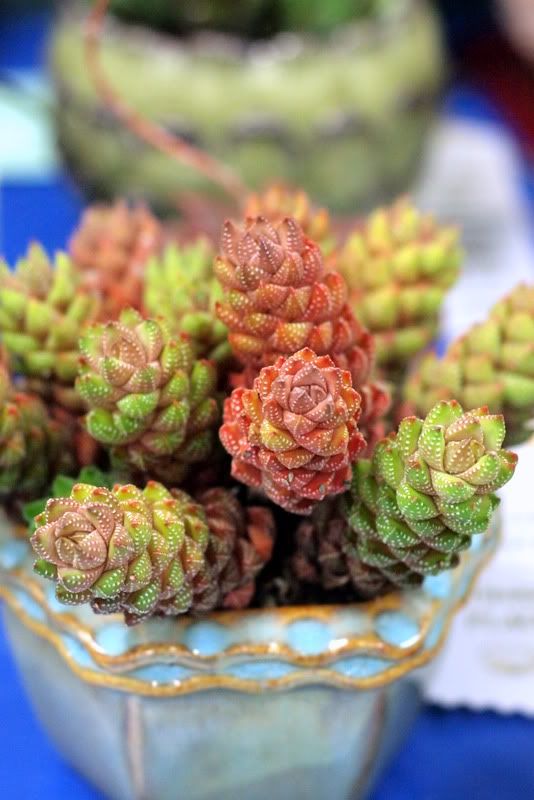 I would think the appeal of great plants is androgynous. But Mr. Walkowiak would be the one to know, having observed the buying habits of the public at countless plant shows. And he's right, I've been slow to warm up to these tightly constructed, bristly confections, like xeric counterparts of alpine plants, that also seem expressly designed by extreme habitats for our doting pot culture.