Yes, I'm being ironic, since I hadn't anticipated lavish tableware displays from the outdoor-themed "The Art of Entertaining," a one-day event held June 15, 2011, at South Coast Plaza in Costa Mesa, California. Work had me on the freeways, so I stopped by to check out what I thought might be cutting-edge ideas for basically moving indoor activities outdoors for summer. I obviously didn't read the fine print. It was mostly about luxe table settings by Hermes, Villeroy & Boch, Lalique, Baccarat.
Brings a whole new level of meaning to "conspicuous consumption."
The Hermes display. Looks like their 'Siesta' line, but I didn't verify.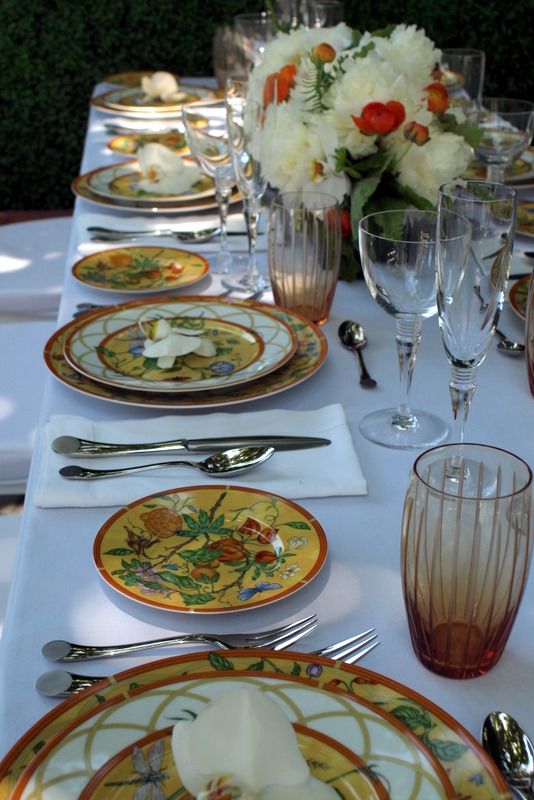 Villeroy & Boch's 'New Wave' table settings with tree peonies and herbs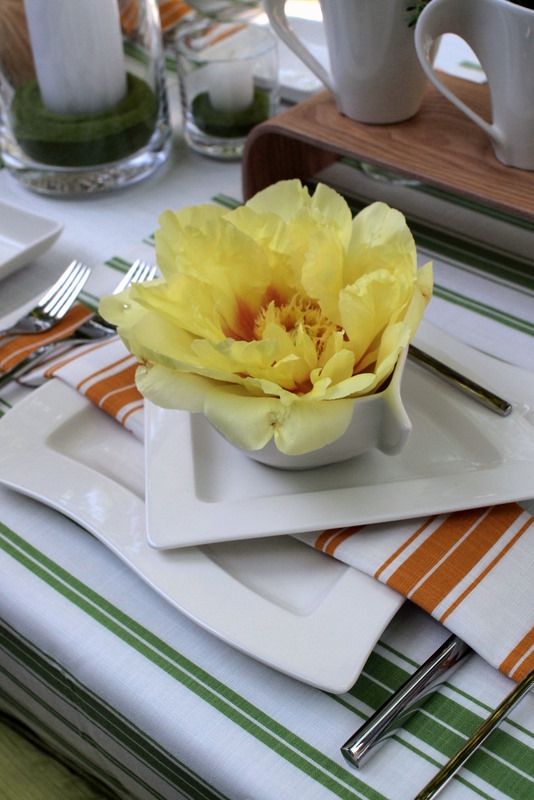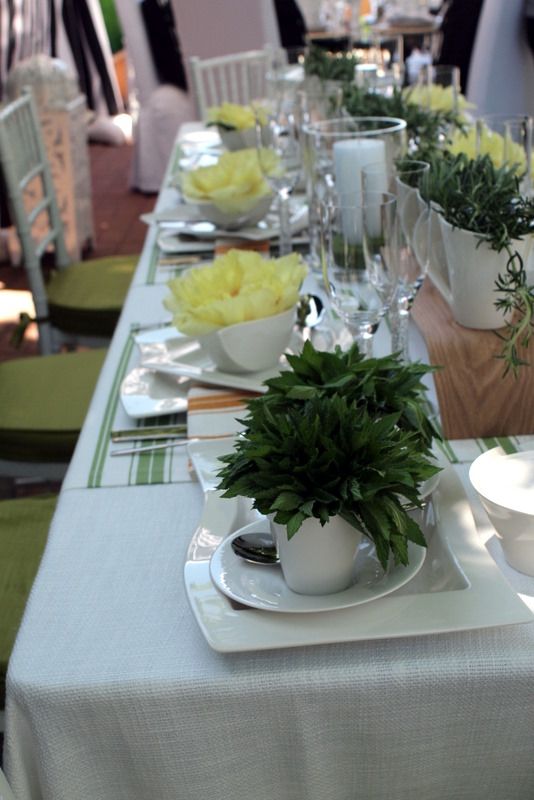 Lalique
Baccarat
Crate & Barrel and Restoration Hardware, like a page ripped from their catalogues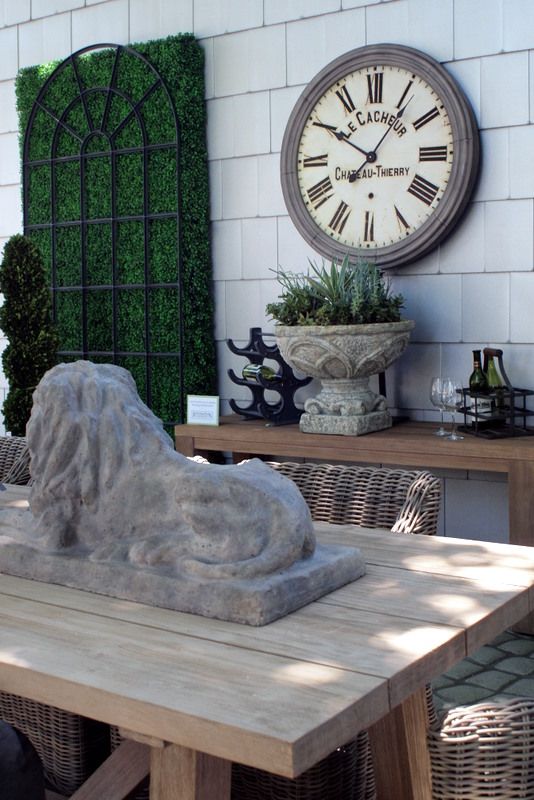 I did find some interesting things at the display by Emmo, like this grill that can double as a table and a small table-top grill on a shadow-inducing side table.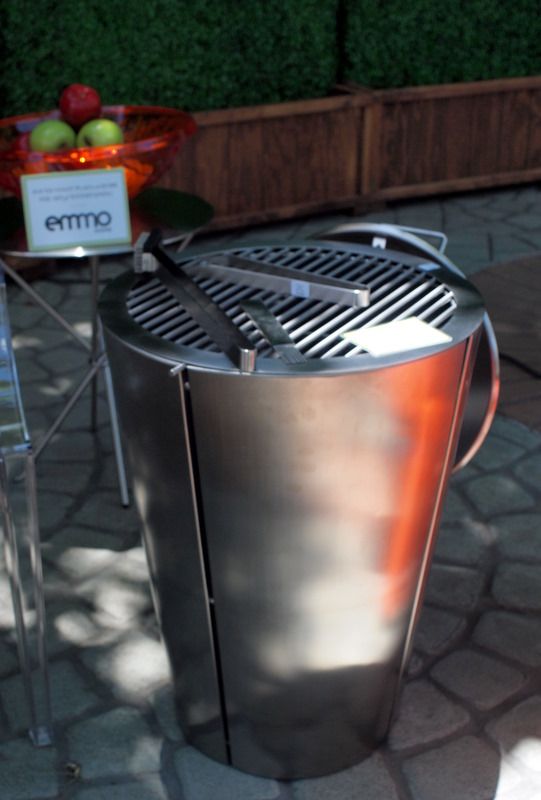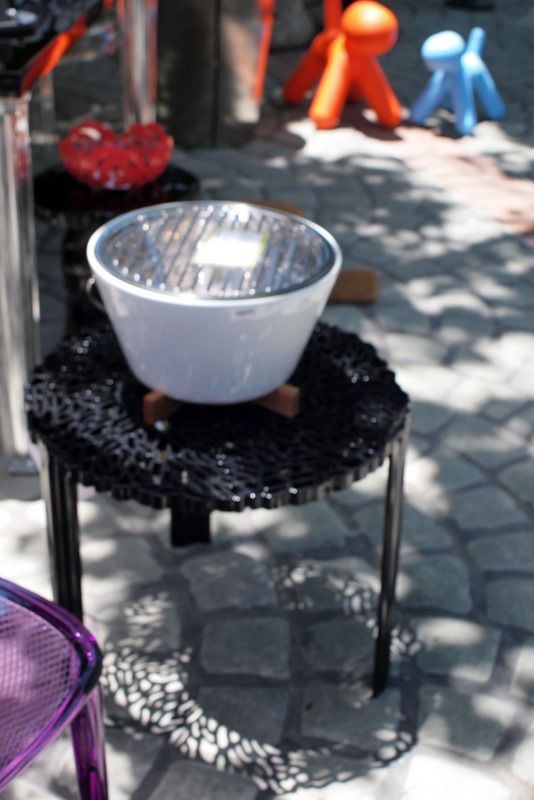 Metal cut-out bowls and squishy vases. Polycarbonate chairs, indoor or outdoor (but what about the sweatiness factor outdoors?)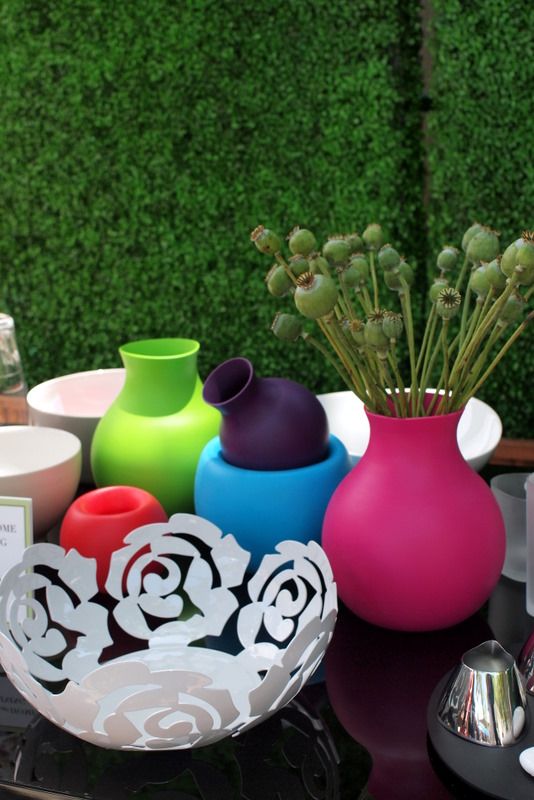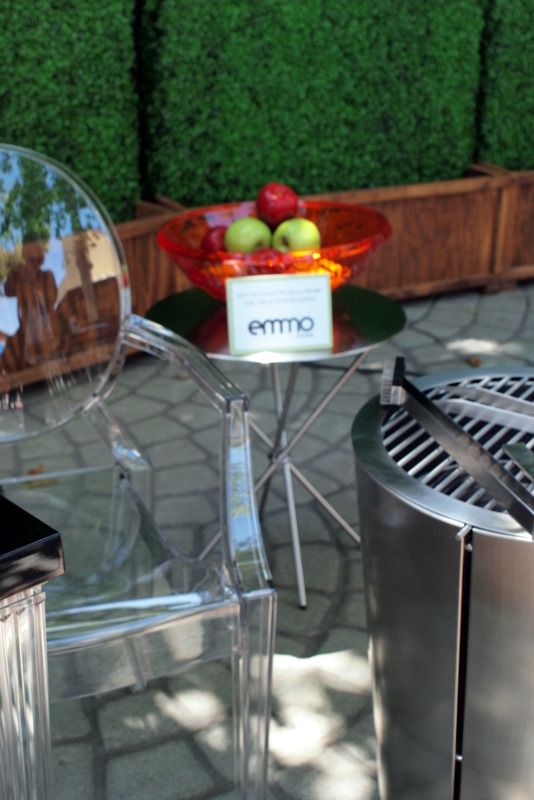 And from Emmo's website, a swing whose seat has plantable pockets for vines to creep up.