Cable TV was turned back on in our house after an absence of about a year of no TV other than Netflix. Fiberoptic cable was laid on our street, so a package deal with faster internet, cable TV, and phone service included was cheaper than our old phone bill. The devil comes in package deals. Life was going along just fine without 300 channels. I resisted but was outmaneuvered by the economic incentives of the deal. Clicking through last night, my husband stops when Huell Howser's friendly face fills the screen. My husband likes his show. Mr. Howser is a Los Angeles celebrity who has had a long-running public television program called "California's Gold," where he visits all sorts of out-of-the-way attractions. ("You getting this, Louie?" Mr. Howser's rebuke to his cameraman is a running joke in our house.) When I start to noticeably squirm, because I've never gotten the hang of watching Huell Howser without letting loose a stream of exasperated profanity, my husband quickly changed the channel. But not before I catch a blurry glimpse of silvery, undulating leaf.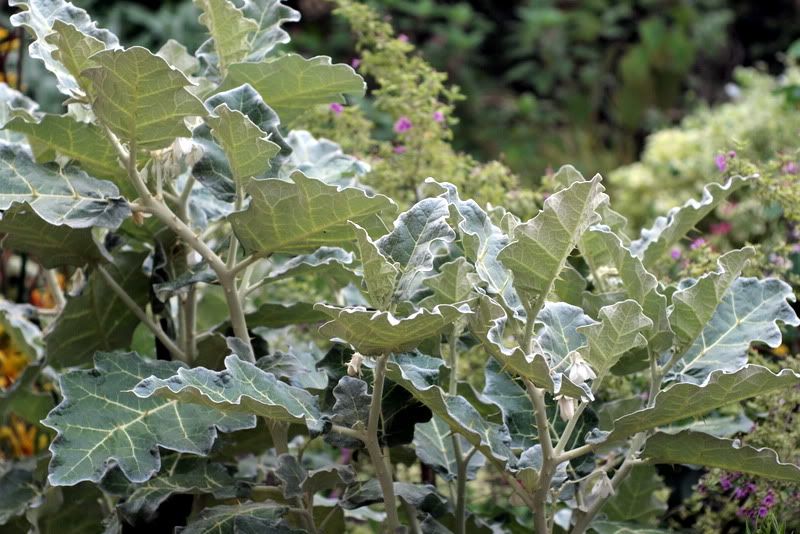 Me: Quick! Change it back! I think that's my Solanum marginatum!
Mr. Howser was visiting the Garden Conservancy site at Alacatraz Island, aka "The Rock," the old prison in San Francisco Bay. I once was locked up in solitary there briefly as a tourist, but long before the gardens were restored. I haven't visited since the neglected gardens were taken over by the Garden Conservancy.
Dustin Gimbel gave me Solanum marginatum, the White-Margined Nightshade, when I admired it in his garden, but for such a stunning plant there's a near blackout on information about it. It's from northeast Africa, Ethiopia, Eritrea, and supposedly on the invasive list in California. The concern in California seems more related to the danger this extremely poisonous member of the nightshade family poses to grazing cattle, and Australia has acknowledged that the plant poses little actual invasive risk.
Still, Dustin's garden was the first and only time I'd seen this solanum. But there was Huell stopped in front of it on Alcatraz Island, marveling at its beauty. Ain't life strange? Guess I'd have to watch this show after all.
The specimen on Alacatraz looked to be about the size of mine, about 4X4 feet, though potentially it may grow as high as 8 feet. The gardens at Alcatraz are being restored to reflect their use at the time the prison was running, and when Huell asked if this plant was historically accurate to the time of the prison, the docent said yes, with no further explanation as to why it would have been grown. Water is brought in to the island by ferry boat, so all current plant selections seem to be carefully curated. The historic prison gardens encompassed vegetable and cutflower gardens, with the rest of the vegetation on "The Rock" kept severely cut back, to minimize opportunities for escapees to hide.
Image found here.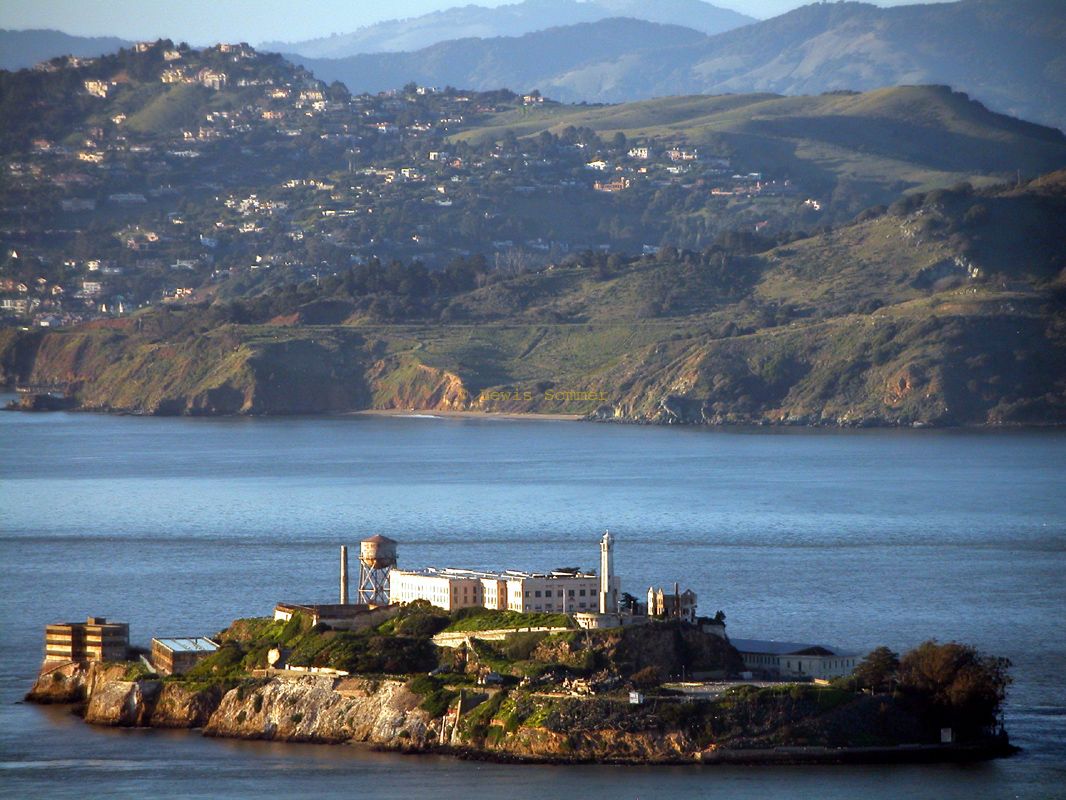 Although Huell's narration is an acquired taste, it's not a bad show at all, not that I'll be tuning in regularly. But I'm putting a visit to Alcatraz back on the itinerary the next time I'm in San Francisco.