I went to the show, had my mind blown, took some pictures. In other words, a typical succulent show…except that I introduced myself to a best-selling author on succulents in the landscape and containers and then gushed and fawned and stammered and…oh, the shame!
But the plants loved being fawned over. What utter showboats.
I'm always surprised to see lush leaves and delicate flowers springing from a bloated, contorted, caudiciform base, as in Stephania venosa.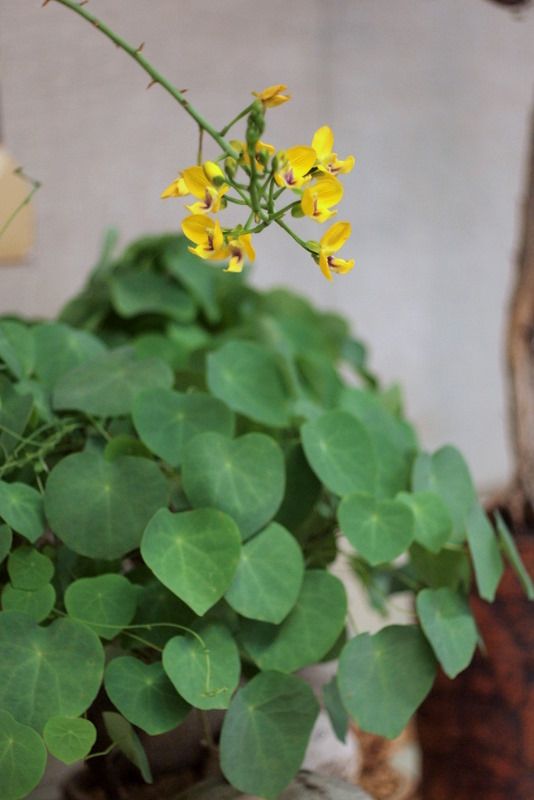 Evem common sempervivums and aeoniums strut and preen like show dogs. That glow is all in the grooming and staging.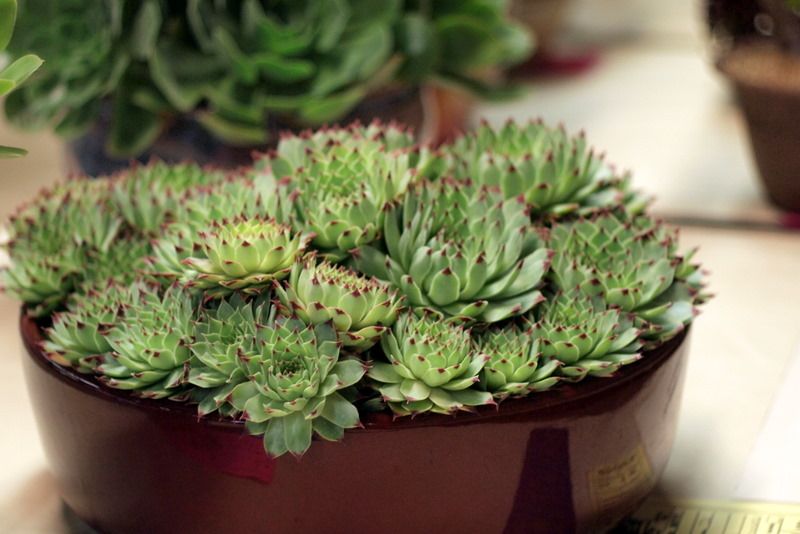 Aloe 'Coral Fire,' a Kelly Griffin hybrid.
Agave stricta. Brown pot, brown leaf tips. Sometimes it's best not to overanalyze and go with uncomplicated.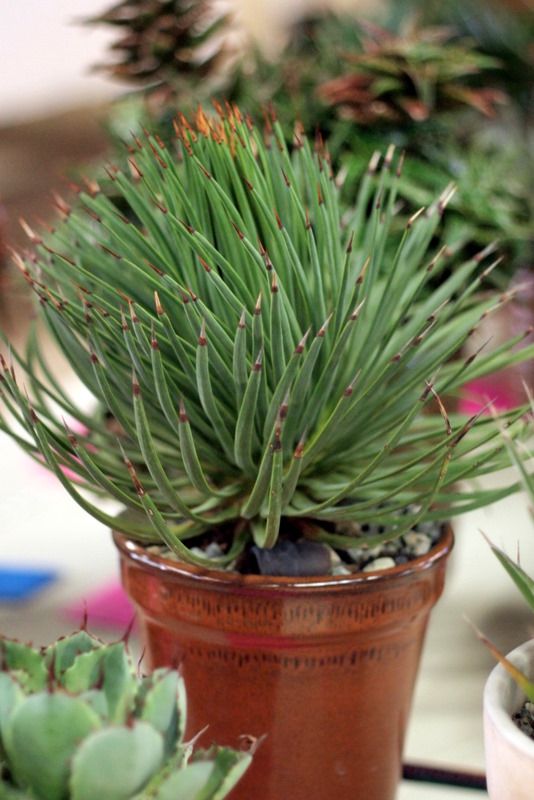 Or there's always the baroque approach. Succulents on a clamshell.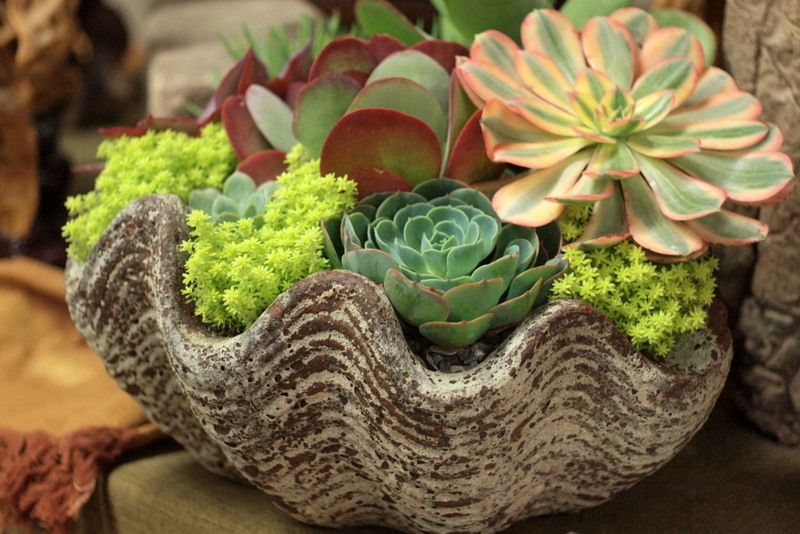 Euphorbia poissonii. Really makes you wonder what defenses a plant could possibly have to merit this name in a genus well-known for its caustic, milky sap.
From Wikipedia: "The most active toxin…binds to pain receptors…It stimulates the neurons to fire repeatedly, causing pain." I note the Wiki photo looks like an entirely different plant, but image searches also show the euphorbia depicted in this photo: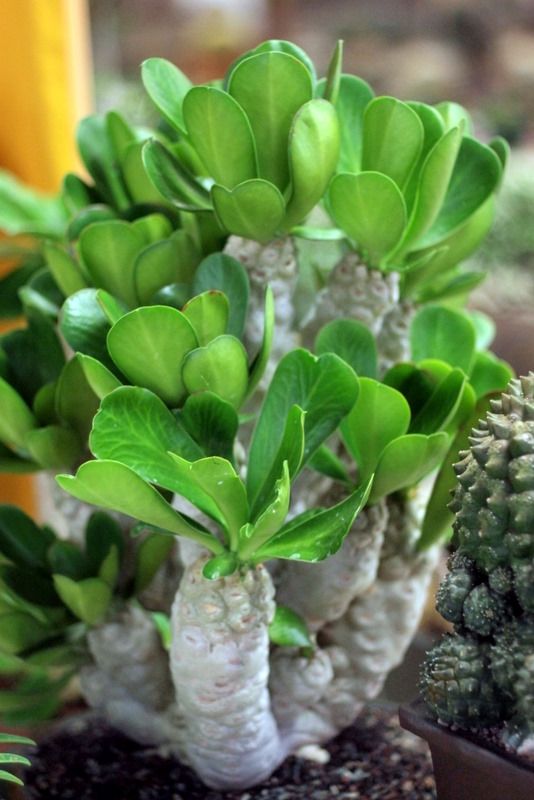 The dyckias were ravishing.
Sometimes it's hard to imagine living with these show plants on a day-to-day basis. Having a quiet breakfast on the sun porch among your treasures — wait a second. Wasn't the abromeitiella on that table last night? And who took the sports page? C'mon 'bro, give it back.
Abromeitiella brevifolia.
I think I've seen this enormous Moringa ovalifolia in the several shows I've attended this summer. Just wheel him in and hand the ribbon over.
Succulent shows are where horticulture definitely veers off into the fetishistic, obsessive, hobbyist realm, which might make garden designers uncomfortable, but there's an incredible amount of cultivation knowledge to be gained, and each plant arrives pre-Photoshopped for your contemplation of its ideal state. A succulent show is an unapologetic plant zoo.
The show will also be held today, August 14, 2011, at the LA Arboretum, 9 a.m. to 5 p.m.