The day I picked up my shelves at go2machinery, a salvage yard/building in Gardena, I also found this basket of expandable metal.
Mad metal lust gripped my heart. And baskets are always useful, right?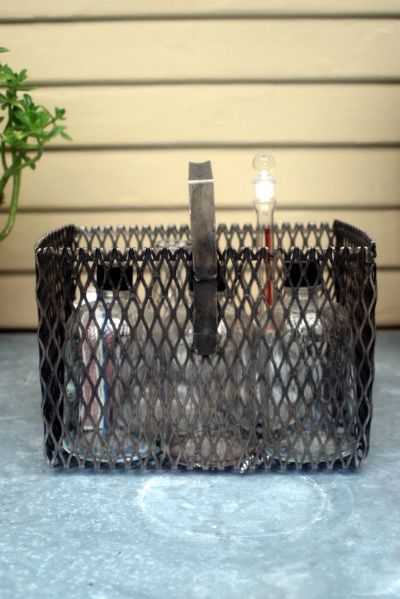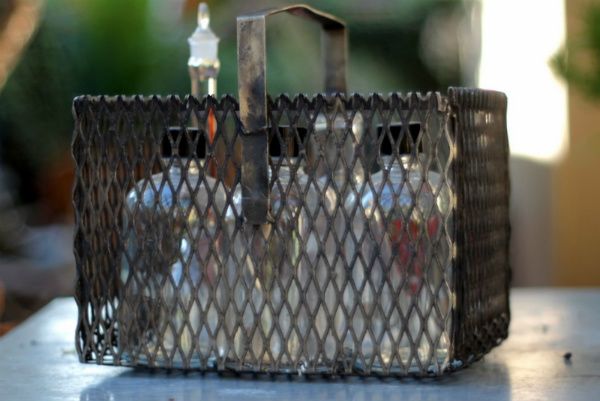 And then there was this little room off the main cavernous greasy hall where all the gigantic machines sit silent. You have to fumble to find a light switch, and it's just dark enough that a sliver of panic might creep in before you do, but when the light's on you'll find on the far shelf at the very top bottle after bottle of laboratory beakers.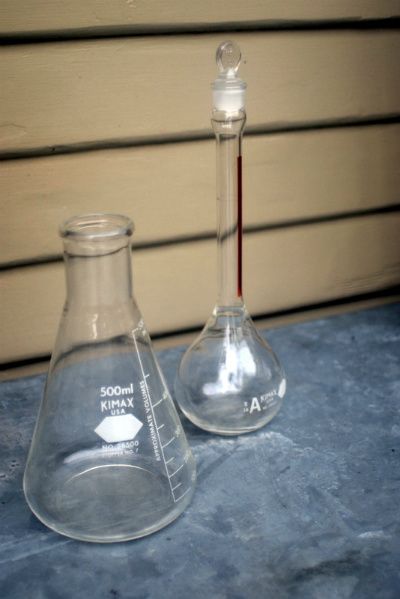 And as this reprised AGO photo proves, glass beakers can be pretty handy too.