I took precious few photos over the long weekend I spent in the Bay area.
And not because there wasn't the usual excess of riches to see and do.
There were acacias in bloom, these cutleaf acacias seen at Flora Grubb Gardens.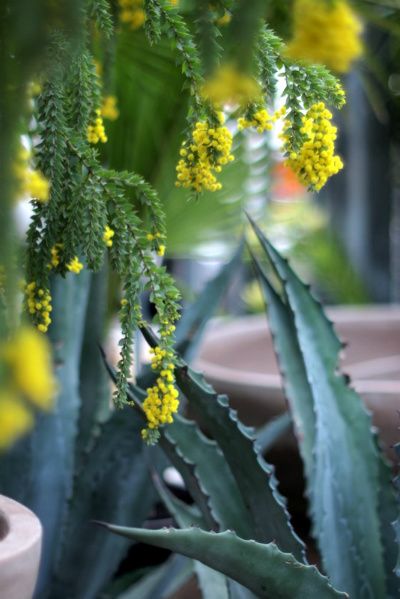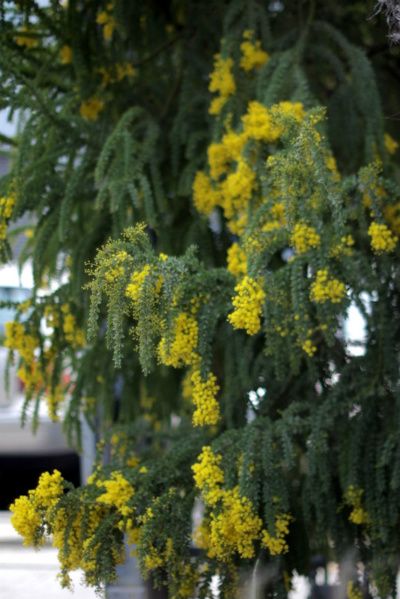 The UCBG symposium "Natural Discourse" on Friday had the unintended effect of decoupling the camera journaling habit I've acquired. I managed only a single photo at UCBG, of these cat tail aloes, Aloe castanea, as we were leaving.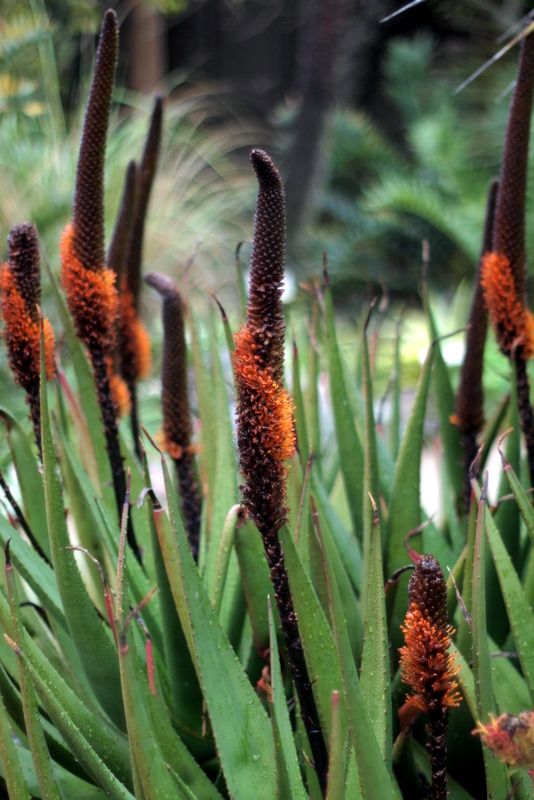 It was a heady day. I admit to sometimes wondering if an obsession with gardens and plants might be too narrow a path upon which to fully explore and engage the world. Now I wish every spring could begin with a symposium like this, not the how-to's but the whys and wherefores of the ongoing discourse among people, plants, and site that is a garden. Poets, artists, and scientists have quite a lot to say on the matter, and thanks to UCBG and curators Shirley Watts and Mary Anne Friel for giving them this opportunity to let us know what's on their minds. I have no doubt that it will be a very exciting year at the UC Berkeley Botanical Garden as this discourse continues.