Les of A Tidewater Gardener frequently posts some of the most beautiful landscape photography to be found on garden blogs. On his blog you may be introduced, as I was, to John Irving-esque names of natural phenomena like The Great Dismal Swamp and canoe rides a la James Fenimore Cooper down local waterways. Through Les' eye, the environs of Norfolk, Virginia, look like some of the most beautiful land and waterscapes on earth. For the second year running, Les has challenged bloggers to a Winter Walk-Off, wherein we step out our front doors carrying nothing but a camera. No car keys, just walking shoes, to document "what can be seen within walking (or biking) distance of your home." Les is accepting entries through March 19. And there will be prizes!
Right off the bat, I have to admit we fudged and therefore forfeit any prizes. We drove. Time constraints and all. Plus, although we have walked the mile or so to this bluff overlooking Long Beach's commercial harbor, the corgi would have been wiped out by the time we arrived, and this morning's walk was mainly for the corgi. (He had his teeth cleaned recently and a tooth pulled, but I digress.)


Ready?
One of my favorite houses on the street opposite our bluff walk. Yucca rostrata, butterfly chairs, and George Nelson bubble lamps.
Note glimpse of baby blue piano through the window.
Different house. Some of the largest furcraeas I've ever seen, as big as the Agave americanas further down.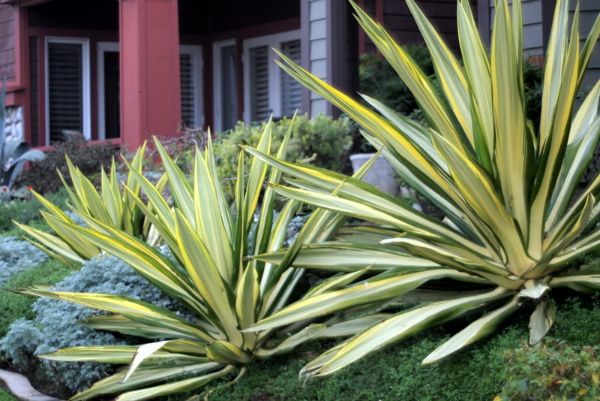 Same house, a little further down from the furcraeas are sotols, agaves, rosemary, and fiery arctotis.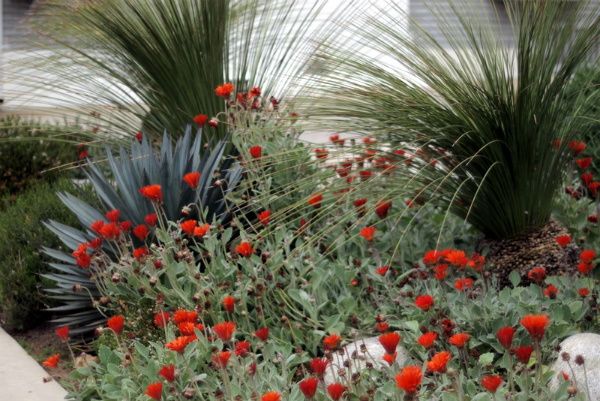 In bloom in a cutting garden in a parkway/hellstrip were these ranunculus, along with Dutch iris, stock, anemones, sweet peas.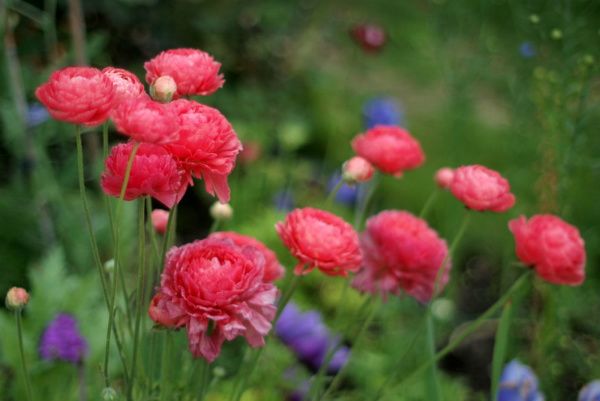 From the same hellstrip, Salvia spathacea.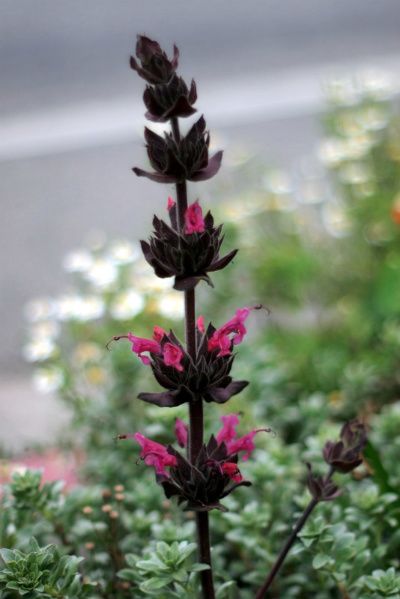 From the bluff, coast prickly pear, Opuntia littoralis.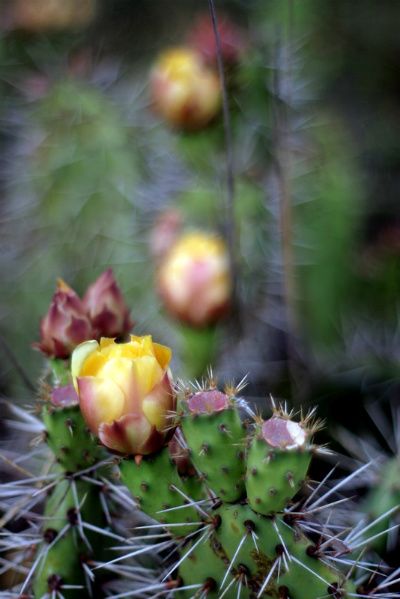 Coral aloe, A. striata, from the mid-century modern/blue piano home.
One of a trio of urns planted with lemon trees flanking the stairway of an apartment building.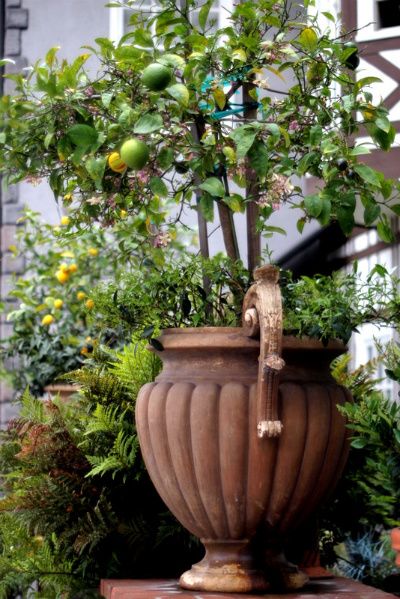 It may not be The Great Dismal Swamp, but hey, it's home. Thanks, Les!