And then there's the dodge of leaving projects directly underfoot so you'll theoretically have no choice but to finish them. Does this trick ever work for anyone else? I just end up with a lot of stuff underfoot. Like these old iron cafe chairs I fished out of the mulch pile to be repainted for extra summer seating. A giant fumitory, the ever-weedy Corydalis heterocarpa, has other designs on them while I take my sweet time getting around to repainting them.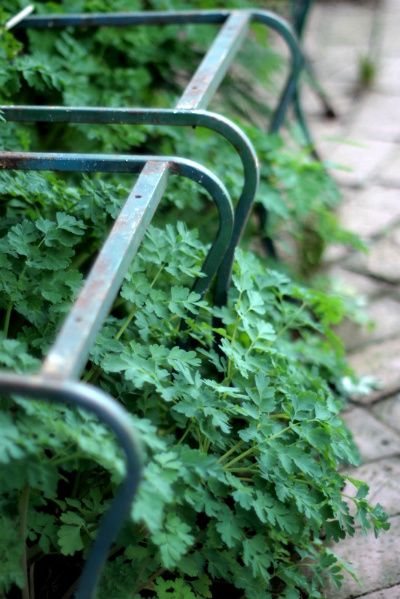 Pam at Digging runs this show, the Foliage Followup that follows every Bloom Day. There are a core group of bloggers that have agavemania of the worst kind, and I don't think Pam would take exception to getting tagged with that label. So this agave is for you, Pam, a new Kelly Griffin tissue-culture hybrid, Agave pygmaea 'Dragon Toes.' Out of a group of maybe eight agaves, I ultimately chose the slightly smaller agave with the extra pup. It's embarrassing to admit how long this decision took. At least five solid minutes of sober and methodical deliberation. Two slow-growing agaves or a slightly larger single slow-growing agave? Hmmm….no contest, really. Agavemania in its basest form feeds on quantity.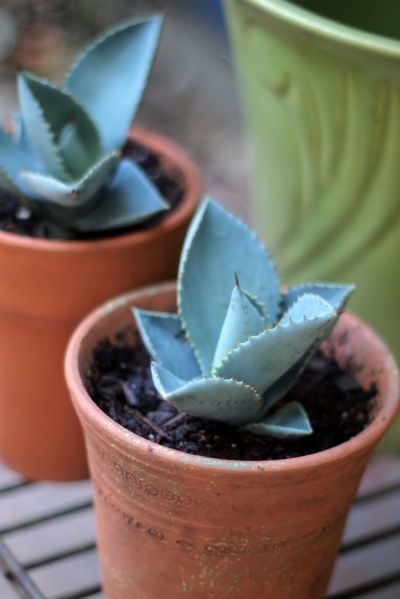 An agave from last summer's cactus shows, A. parrasana 'Fireball,' might be my favorite for the moment.
A wrought iron stand keeps the really prized agaves out of the reach of their worst enemies, snails and slugs.
Still haven't found a suitable spot in the garden for Aloe peglerae, but its protected spot on a plant stand under the eaves seems to suit it fine for now.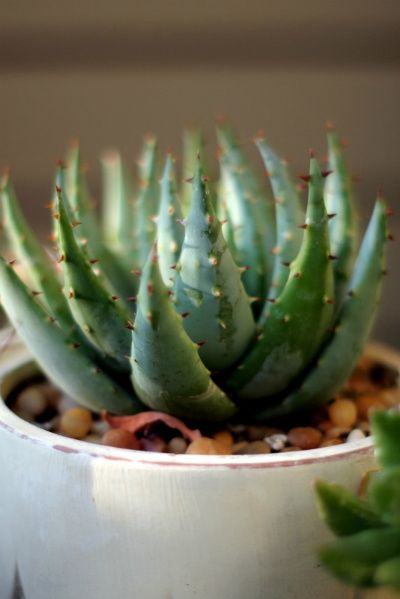 Prostranthera ovalifolia 'Variegata' has just started blooming tiny lavendar bells. A shimmering shrub that always seem to die young in my garden.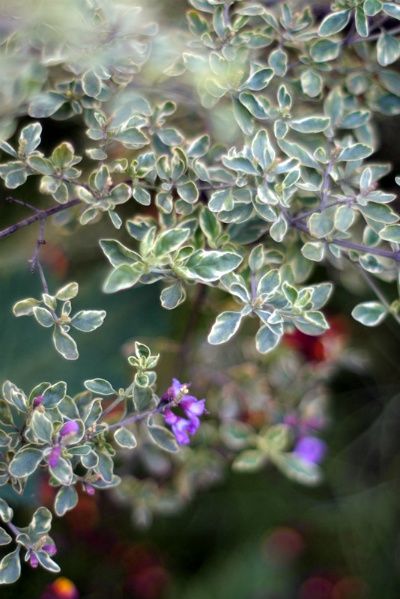 Visit Pam's blog to discover the astonishing array of beautiful leaves March has on offer.