The front porch, that shaded darling of New Urbanism. Decompression chamber and threshold between the kick-you-in-the-shins workaday world and the sanctity of home. Preferred lookout post for hard-working dogs.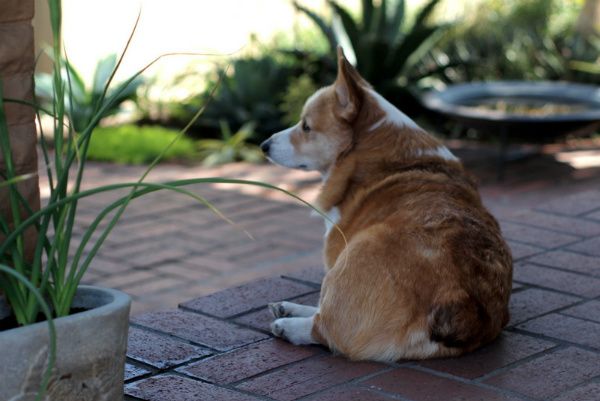 "
The porch – as an intermediate space, even a sphere of 'civil society' – was the symbolic and practical place where we learned that there is not, strictly speaking, a total separation between the public and private worlds. Our actions in private are not merely 'private,' but have, in toto, profound public implications
."
Front Porch Republic
Reasons why I rarely sit on my porch:
1) Our porch faces a gloomy north.
(However, I don't see my neighbors on the opposite side of the street, who face sunny south, using theirs much either.)
2) My porch was built when horses still clopped down the street but now overlooks rows of parked cars or, alternatively, cars whizzing by at curse-inducing speeds. Not much enticement in either case to sit for a spell.
3) Who sits for long anymore unless it's in front of a screen?
Barry Berkus of B3 Architects and Berkus Design Studio in Santa Barbara: "New urbanism has been promoted as the great answer to housing needs and urban sprawl. But it's not for everyone. Before air conditioning, there were reasons for front porches. People in summer would sit on porches until the house cooled down. That's not the way people live today."
John McIlwain, senior fellow for housing at the Urban Land Institute: "Expect future new urbanism projects to include more rental, high-rises and open spaces, but fewer single-family homes." (Chicago Tribune, "New Urbanism: Old-fashioned design in for long run," 4/1/12.)
So is a porch a useless, anachronistic waste of space? Not at all. Maybe people have lost the knack for porch life, but cats, dogs, and plants haven't. For plants, the shadier aspect the better, to keep colors vivid as long as possible on ephemeral spring bulbs like Dutch iris brought out for display at peak bloom.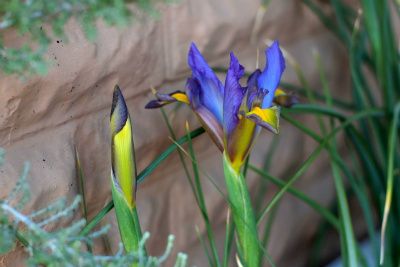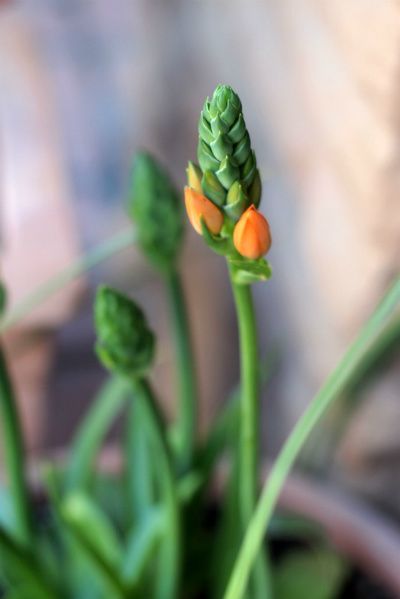 And I've noticed a definite correlation between the number of pots on the porch and the amount of time I want to spend there.