The spent, dried, bleached-out bloom of Allium schubertii embellishing a mossed basket of succulents and bromeliads.*
Might be a ho-hum occurrence for many gardeners, but I never thought I'd see the day I'd get this allium to bloom, much less be able to play around with the dried remains, which resemble fossilized fireworks.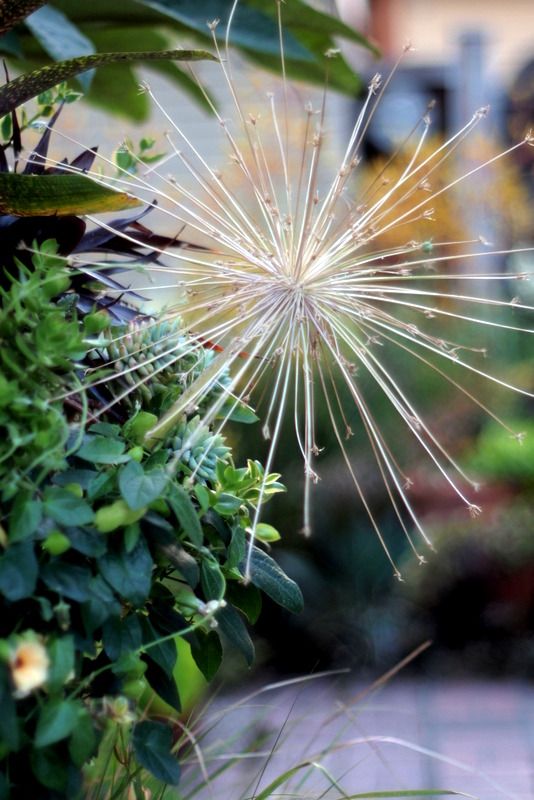 *The basket is hung on a tall tripod, which gives it the general outline of H.G. Wells' Martian Walker. Height is key for lots of reasons; to thwart snails, for close-up, eye-level viewing, and to grow vines up the tripod legs, like the Thunbergia alata. Compulsive multi-tasking was bound to spill over into the garden.