The show was held in an Orange County mall, the South Coast Plaza. If retail therapy is your thing, this mall is the Dr. Freud's couch of retail therapy. Yves St. Laurent, Tiffany's, Dolce Gabana, etc. The garden show seemed a hobbyist affair, with a focus on stands filled solely with Japanese maples, or table after table of orchids, I suppose the ultimate in plant porn. Bearded iris. Lots of succulents. Clematis. Tillandsias. Pelargoniums. African Violets.
Not counting agaves (never count agaves), I haven't been bitten by the hobbyist bug yet, but I like checking out all the different kinds of plant vendors and watching the customers and specialty growers interact. It's the knowledge and enthusiasm of the growers and vendors that always makes garden shows worthwhile.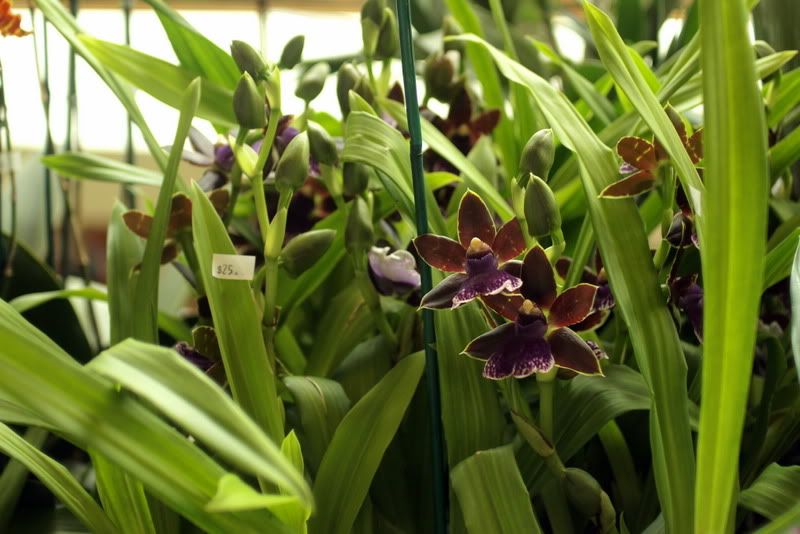 At the garden show I saw this: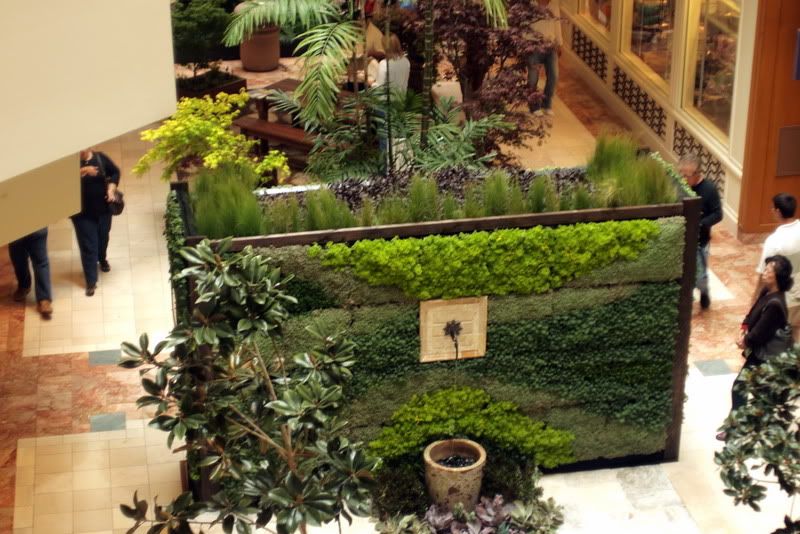 and this:
and this:
But then gave up on trying to photograph past escalators and upper balconies and other visual intrusions.
I put aside the camera and braved the throngs congregating around the tables, to come home with this: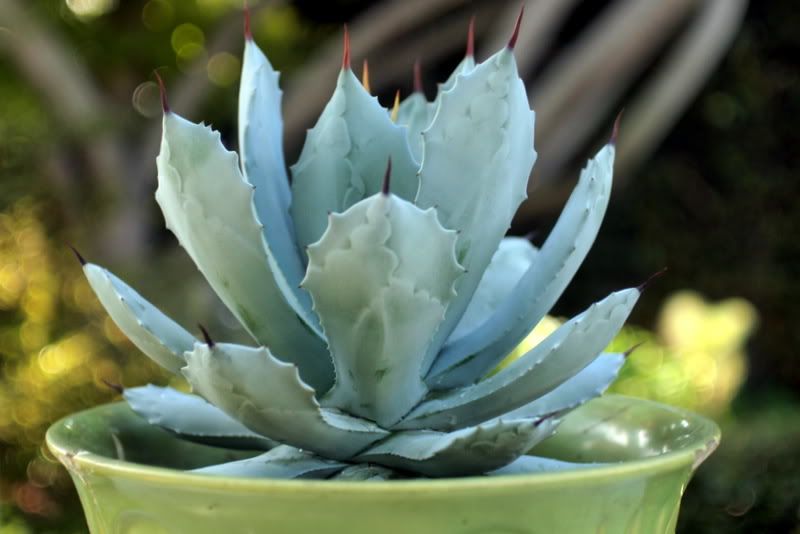 A powdery blue Agave potatorum. There's some damage to one of the leaves, but the price was right. Cheap, in fact. The old pot has seen better days, too, rebuilt with glue after the kids knocked it off a table during some out-of-control grab-ass (hi-jinks? rough-housing? In our house, it's grab-ass.) It was one of the few agaves I saw at the show. My A. potatorum that bloomed last summer was a much deeper blue, and I asked the salesman why this one was so pale, and he shrugged, then I shrugged too. The butterfly agaves are so variable.
I was determined to force myself to shop the mall stores afterwards, because my work shoes are a disgrace and need replacing, but after I bagged the agave I beat feet and headed home. Impossible to segue from plants to shoes. (Moving from plants to books is no problem at all, but this mall closed its excellent book store, Book Soup, for another high-end designer atelier.)
There was an enormous, Rose Parade-like centerpiece depicting tropical birds and foliage:
The mall was a mob scene. Judging by the sharp elbows, everyone seemed excited to be at the show. Even though the display gardens might be getting suspiciously formulaic, and the sheer volume of garden tchotchkes concentrated under one massive roof can induce an epic case of garden-show fatigue, I was excited to be at the show too. I doubt there's a garden show in existence where that wouldn't be true.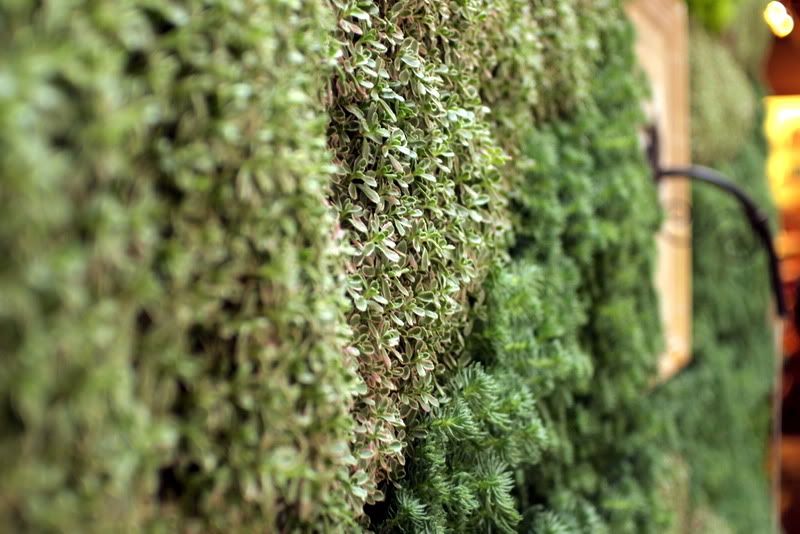 The garden show is ongoing through Sunday.