MB Maher brought these incredible antique prints to my attention recently, accompanied by this little note:
"This process is ink-based and requires making a steel plate of the
photo image with acid baths, high-level light exposures, et cetera,
until one can use the plates in an inked-press. The depth of tone is
supposed to be unrivaled and gorgeous."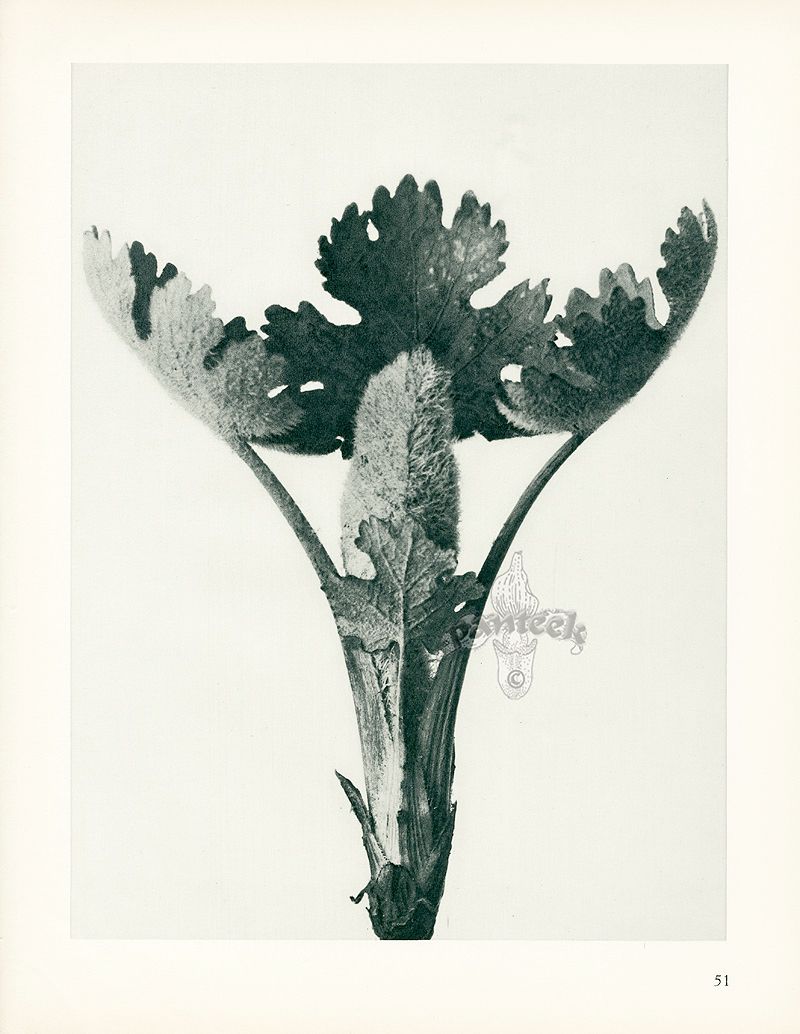 Published in 1929 as
Urformen der Kunst
(Archetypes of Art), the original photogravures are offered for sale by
Panteek
. From Panteek's website:
"Born in Schielo, Germany, early on Blossfeldt (1865-1932) was a sculptor's apprentice and modeler at the Art Ironworks and Foundry in Magdesprung. After studying painting and sculpture on a scholarship at the School of the Royal Museum of Arts and Crafts in Berlin from 1884 to 1891, he worked under Professor Meurer in Italy, Greece, and North Africa collecting plant specimens. It was during these years that Blossfeldt's interest in plant photography blossomed, along with the study of music."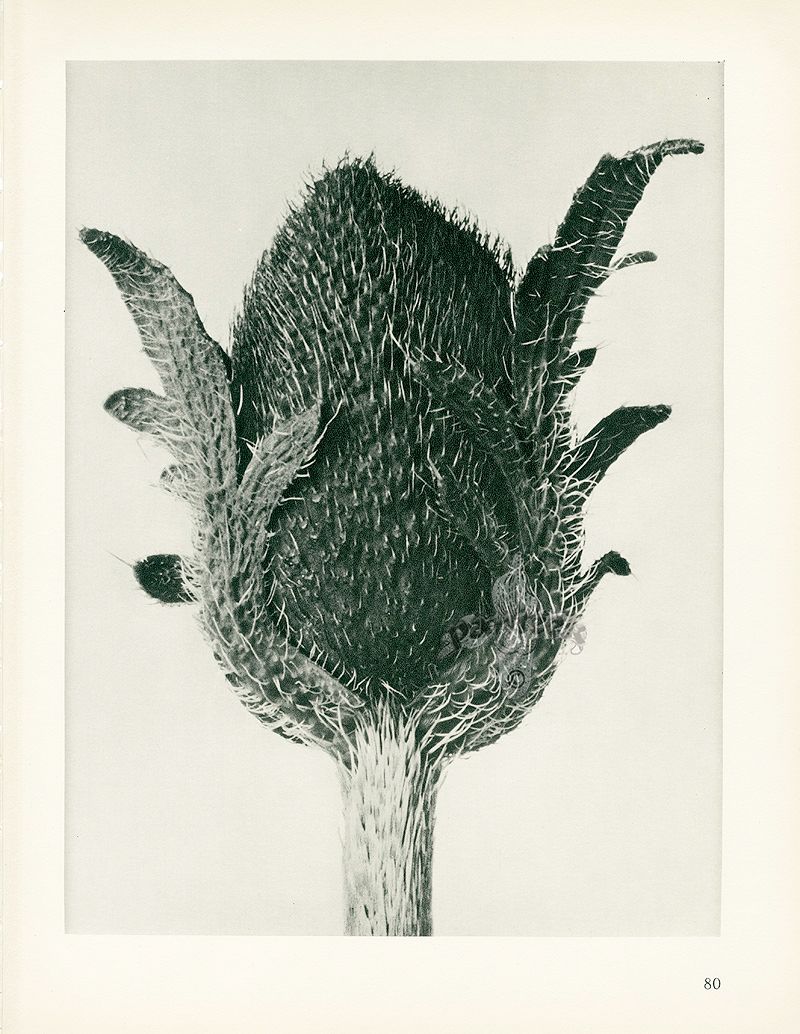 "For about 33 years, from 1898 to 1931, he was a professor in the sculpture of living plants at the Kunstgewerbemuseum (College of Arts and Crafts) in Berlin. In 1899, he began to photograph plant forms with a home made camera incorporating these studies into his teaching curriculum. Blossfeldt continued to travel throughout his life, particularly in the Mediterranean, collecting specimens of foreign plants. He retired in 1931."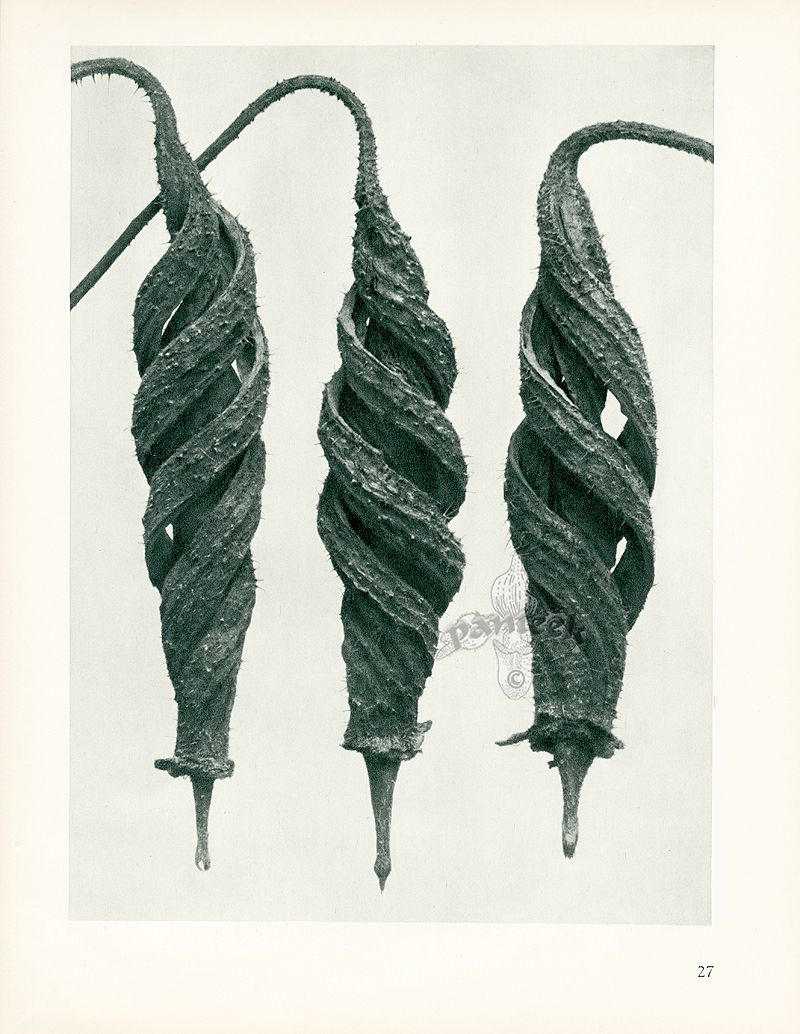 "
Influenced by the 19th century German tradition of natural philosophy, Karl Blossfeldt believed that 'the plant must be valued as a totally artistic and architectural structure.' Over a period of 30 years, he photographed leaves, seed pods, stems, and other plant parts, against neutral white or grey backgrounds in Northern light & under magnification. He drew inspiration, like many before him, from the medical botany & herbaria of the late Middle Ages and the 17th and 18th centuries
."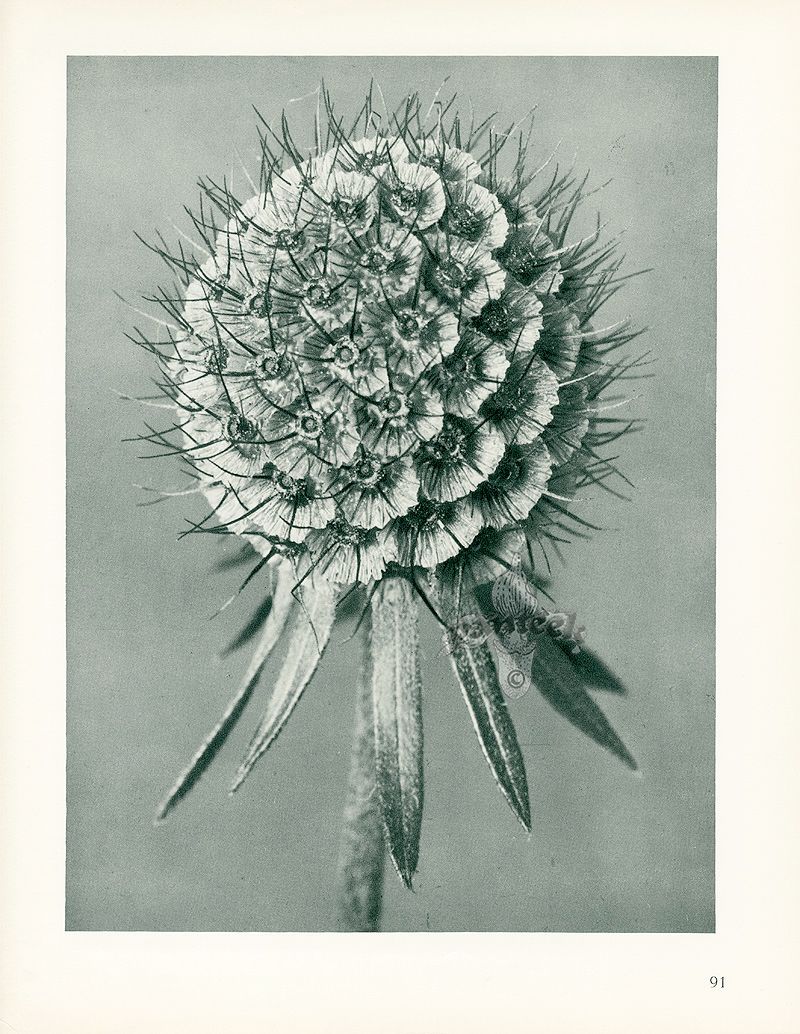 "Deeply steeped in many disciplines, both scientific, creative & artistic, he has distilled a vision of the botanical world that is so vibrant & powerful, it bridges & fuses many worlds
."
Lots more images on Panteek's website. Choosing just four could drive one mad.