a summer garden is a lot like an outdoor jazz concert, the surprising improvisations and unexpected solos. I checked past Bloom Day posts, and this nearly black-flowered lotus started its nonstop performance back in January. This short-lived perennial for zones 9-11 is endemic to the Cape Verde Islands off the coast of West Africa, islands of volcanic origin uninhabited at the time of Portuguese colonization in the 15th century. Average rainfall around 10 inches.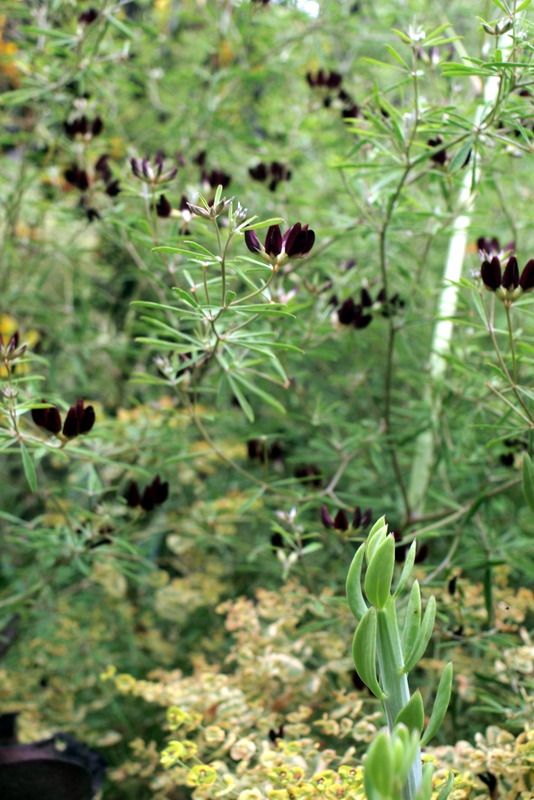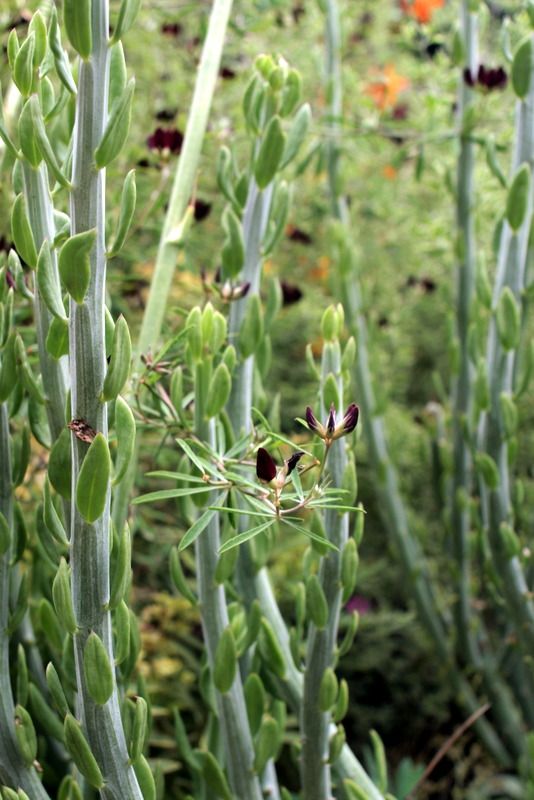 Surrounding players are key. This legume's pea-like flowers are so dark that they'll disappear without a lighter backdrop. The upright spears of the Sencecio anteuphorbium are providing some structure for the twiggy, sprawling habit of the lotus, and the senecio's jade-colored leaves are a good color foil too.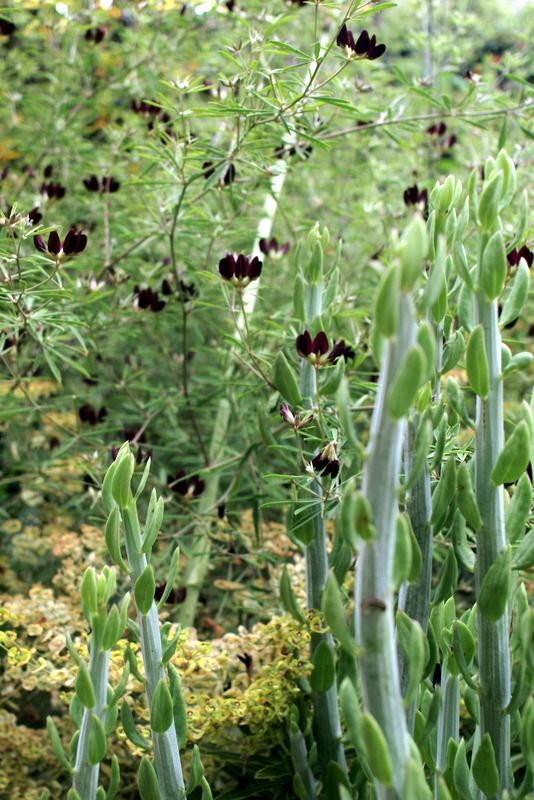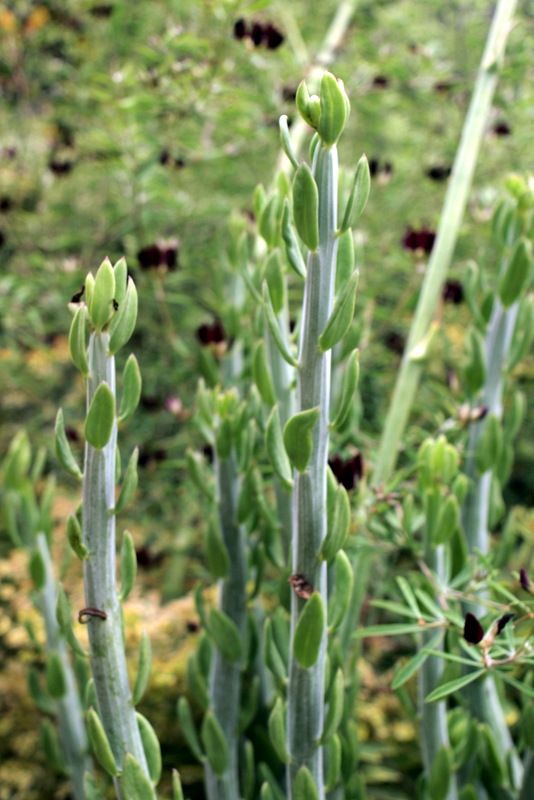 From the Wikipedia entry on the Cape Verde Islands: "Average daily high temperatures range from 25 °C (77 °F) in January to 29 °C (84.2 °F) in September. Cape Verde is part of the Sahelian arid belt, with nothing like the rainfall levels of nearby West Africa. It does rain irregularly between August and October, with frequent brief-but-heavy downpours. A desert is usually defined as terrain which receives less than 250 mm (9.8 in) of annual rainfall. Cape Verde's total (261 mm/10.3 in) is slightly above this criterion, which makes the area climate semi-desert."
One of the most famous summer jazz performances of all time was coincidentally by another of Cape Verdean heritage, Paul Gonsalves, who played tenor sax for Duke Ellington. At the Newport Jazz Festival in 1956, Gonsalves electrified the crowd with a tour de force solo in Ellington's "Diminuendo and Crescendo in Blue," over 20-something choruses of blistering sax. Have a listen and a good read about the performance too. Happy weekend!