Though they may give the appearance of being unchanging and monumental, agaves are ever in flux, whether it's bad-leaf days from snail damage or a clean outline marred by a congestion of pups. So when an agave somehow pulls it all together to present a pristine vision of pure agave loveliness it deserves an award. This summer that award goes to Agave desmetiana 'Variegata.'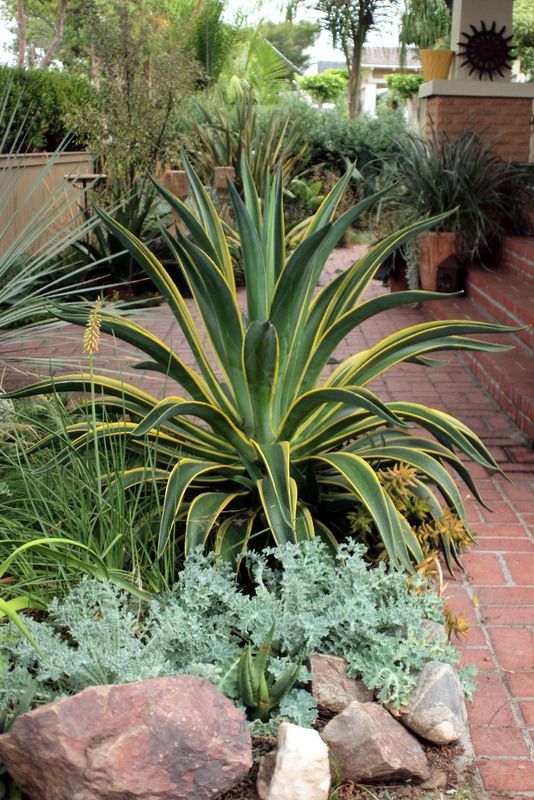 This summer you have achieved perfection.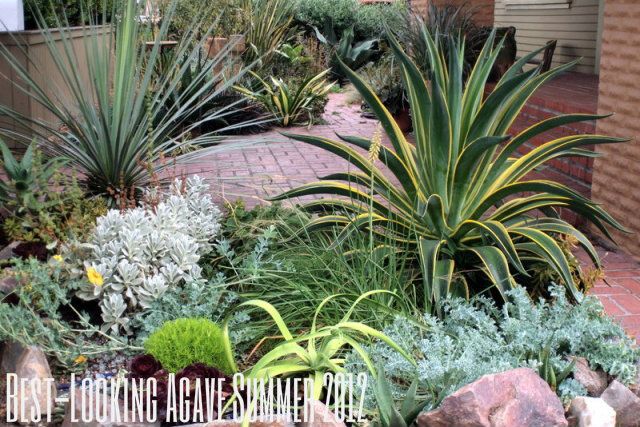 In bestowing this award, perhaps it may induce you into considering possibly postponing flowering, which I have a feeling you're thinking about doing very soon. After you flower and die retire, it will take one of your pups quite some time to win a Best-Looking Agave award. No, that's not a threat, just a fact.