We've been watching an old Swedish detective show, Wallander, which is subtitled in English. I'm crazy for that soft, muted Swedish light, which I can only imagine is similar to what we've been getting the past few days, creating a pale backdrop for the tetrapanax's lengthening candelabra of flower buds. Pearly, opalescent — all good words for describing the light the past couple days. I love catching up on garden blogs this time of year, now that we've all turned that corner past summer, the fascinating descriptions of how the dream of the perfect summer garden is suspended for a short while, to be picked up again next spring. So much momentous stuff happens to a garden in fall. The first rains, first frost, fall color or a lack thereof. For me every summer is another lesson in existentialism, a sweaty season to be experienced moment to moment. Fall feels like taking charge of destiny again, making plans. I will go here, do this, that, and the other thing. If summer is body, autumn is mind. Spring is emotion. Winter is…I don't know. For dreaming?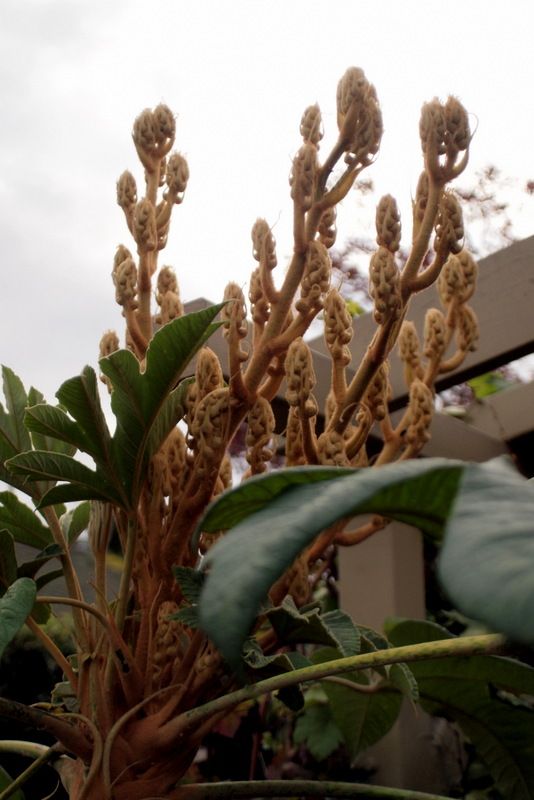 Here we're all reviving under these much kinder skies. Echeveria imbricata, plumped up and refreshed.
Euphorbia lambii's leaves have finally stopped drooping and yellowing.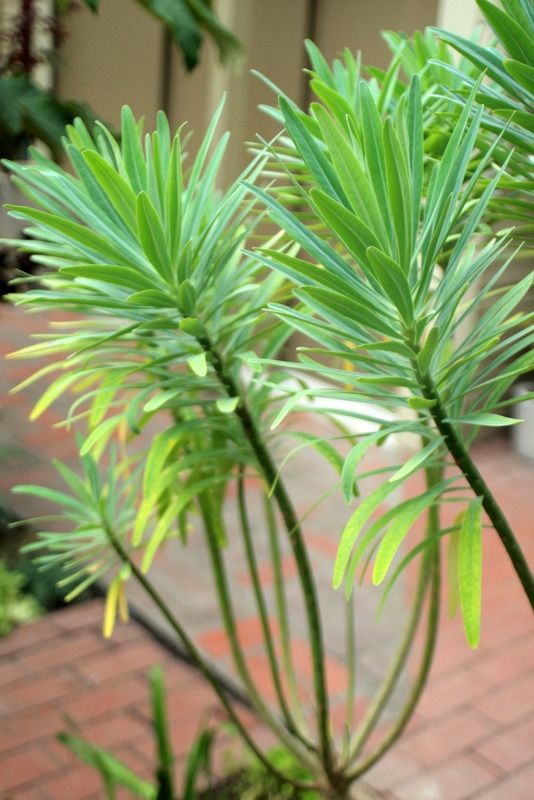 The Eryngium padanifolium made good size this summer, bottom left. Those whipsawing, strappy leaves have the sinuous vitality of an octopus. Agave desmettiana 'Joe Hoak,' on the table, has been moved back into the gentler version of full sun offered in late October.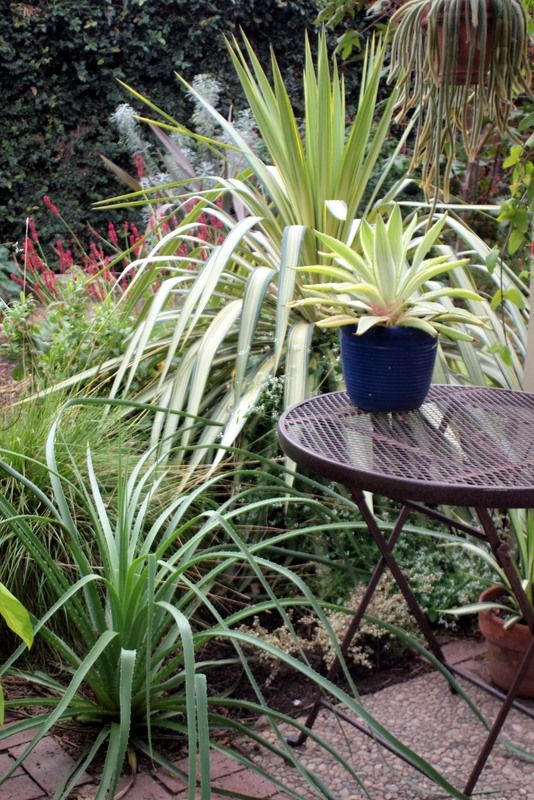 The mist was heavy enough this morning to make the coronilla look like this.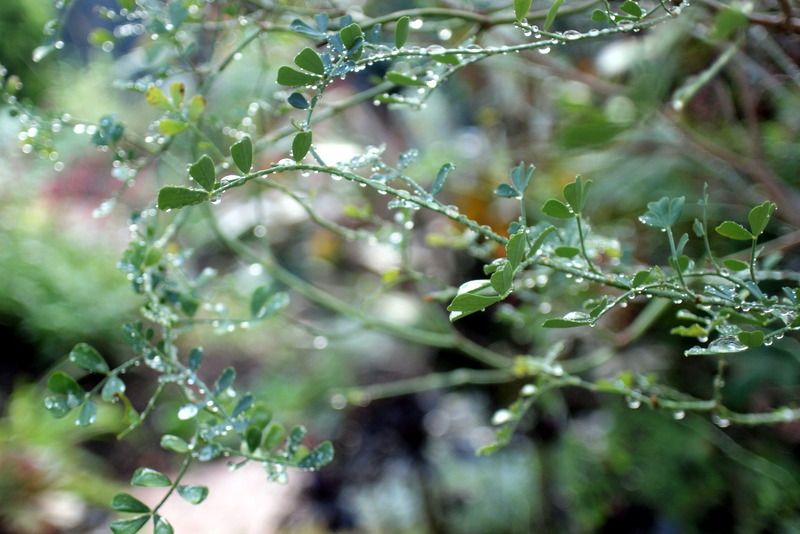 We've all started to come out of the shade and back under a much kinder sun.