Can you string together three other words that conjure as much bliss as those? Perhaps you can. But having been obsessed with some garden or other most of my life, and having lived with a boat captain most of my life as well, I've had more than a few daydreams about living on a houseboat — where there must be plants too, of course. I'm using the word "garden" liberally here — that irresistible impulse to keep the plant world close at hand, responsible for it, bound to it.
Calm down…surely not the houseboat of that Piet. Remember, it's a very common name in The Netherlands.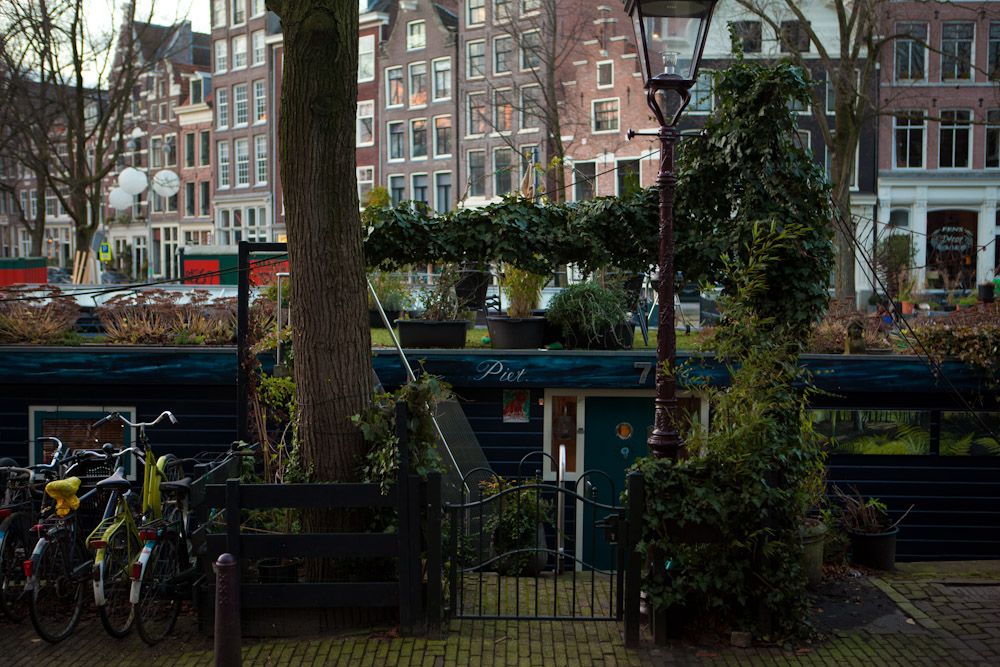 MB Maher left Iceland and has been roaming the canals of Amsterdam the past week. He sent these photos along with a little note:
there seems to be some unspoken agreement that houseboat decks will function as the city's metaphor of green space. all dutch houses have extensive gardens but all are hidden by the inner-courtyard structure of the city blocks…there are also certain visual
jokes like papering the portholes and skylights with plant-themed wallpaper to maintain an illusion that the entire houseboat is filled
with greenery. not sure if the weber grill and garden gnomes are in earnest or jest as well.