Heavy mist, almost a full-blown drizzle. This has been one long, cool spring, with rain forecast for the weekend. Unheard of for May!
Carex and Echevaria nodulosa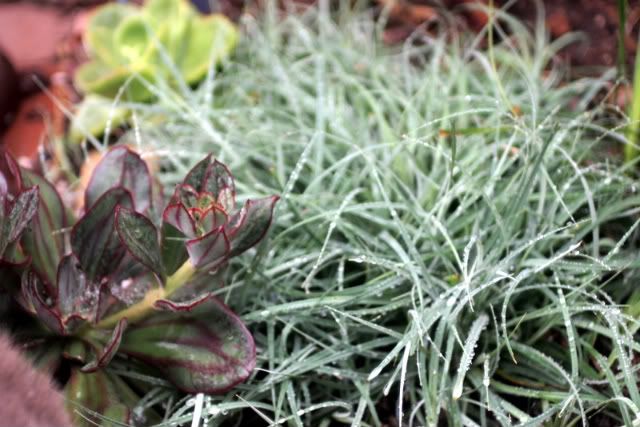 Agave impressa, brought home from the Huntington Botanic Garden's plant sale over the weekend, estimated size about a foot, planted in a very crowded front garden. Blades of the blue-eyed grass, sisyrinchium, lean over to make their acquaintance.
Flower-budded wands of Lespedeza 'Gibraltar' aching over a leucadendron.
Agave 'Mr. Ripple' under siege from lespedeza, brings to mind Rudyard Kipling's poem: "If you can keep your head when all about you are losing theirs…" Agaves are always perfectly composed.