I didn't know that the Washington Post's squirrel week has been an ongoing tradition, but I'm glad to see squirrels getting their due. Maybe we fawn and make too much over what wildlife manages to get a toe-hold in our asphalt jungle. Possums, racoons, squirrels, you know, the common wildlife many consider pests. But fawn we do since it's the only wildlife we've got. And especially captivating are the squirrels that leap about in the parkway jacaranda trees, clicking like castanets as they munch on the seedpods, using the utility wires as their exclusive transit system up and down the street. The squirrels in our trees are the exotic Fox squirrels, Sciurus niger, that will probably out-compete native squirrels one day, but that doesn't make them any less charming. Their insouciance, acrobatics, and survival skills have elevated them into a private totem creature. When I saw this chap at Anthropologie recently, I had to bring him home. Our resident red squirrel.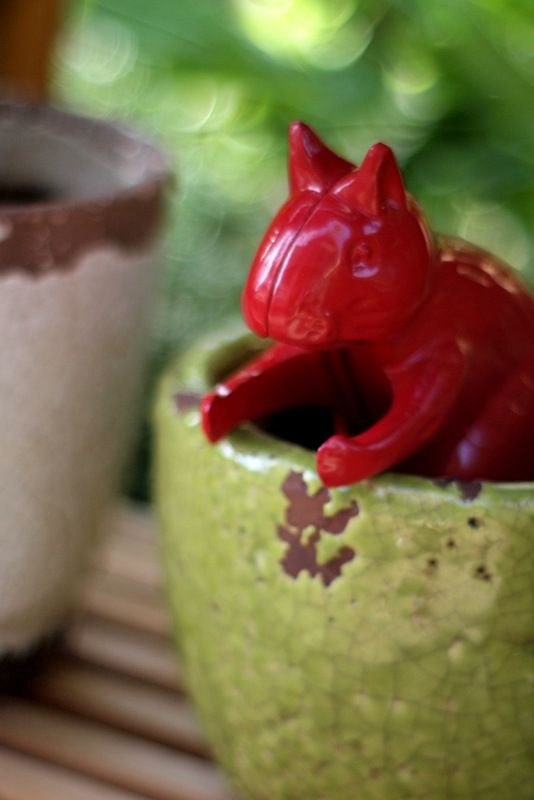 Cheeky little devil, he's into everything.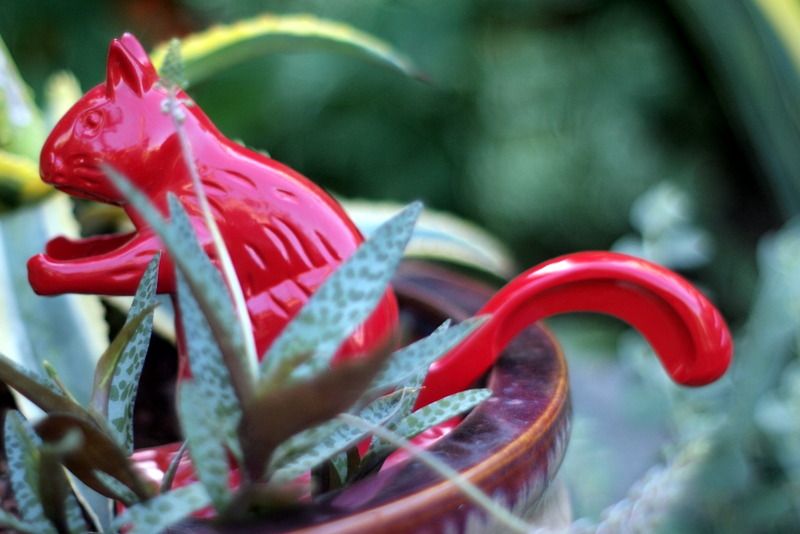 A fearless explorer.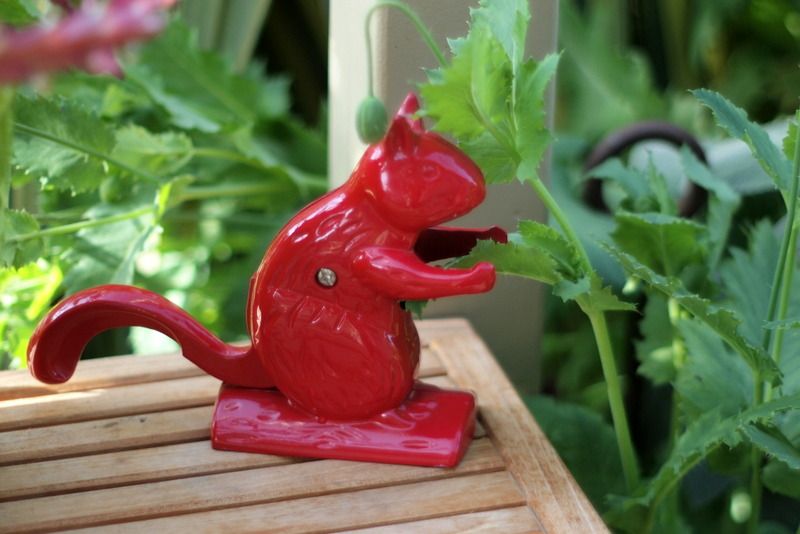 Not his best side.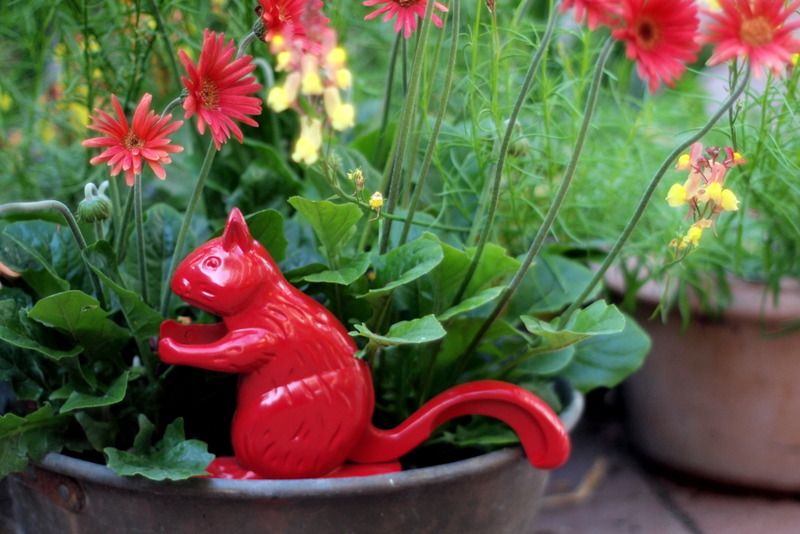 "Any nuts in this garden?"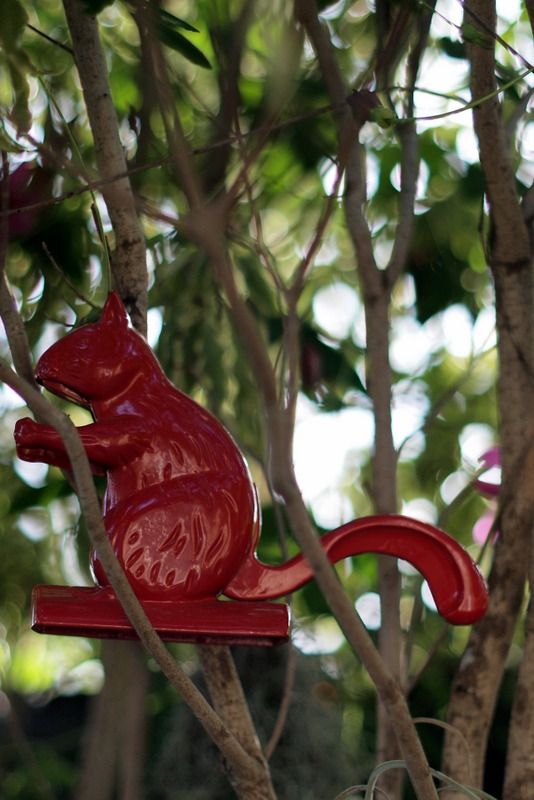 Just can't keep him out of the trees. (Seems to be operating a squirrel hovercraft of some sort.)
We haven't tested his skill as a nutcracker yet, but that's kind of beside the point anyway.
Happy Squirrel Week!