I won't be able to attend the Cactus and Succulent Society of America show to be held at the Huntington Botanical Gardens June 28-30, 2013. But you should definitely go, for reasons photographed below. You will very likely find many of the same vendors I pestered with questions and be able to ogle the same plants I did last weekend at the Los Angeles Cactus and Succulent Society's Drought Tolerant Plant Festival in Encino. If you can't make it to the Huntington in June, don't despair. There's still the InterCity show and sale held at the Los Angeles Arboretum August 17th and 18th.
Reasons to attend:
The scrolled leaves on this bromeliad drew lots of attention.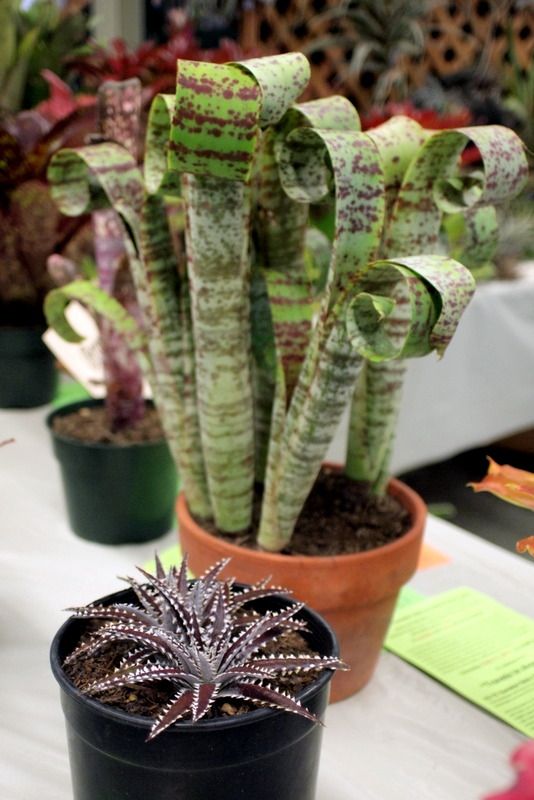 But attention swiftly gets snagged on something else, such as the jagged leaves of a deep burgundy dyckia. And so it goes at a plant show.
Attention ricochets around the show room like protons in a Hadron collider.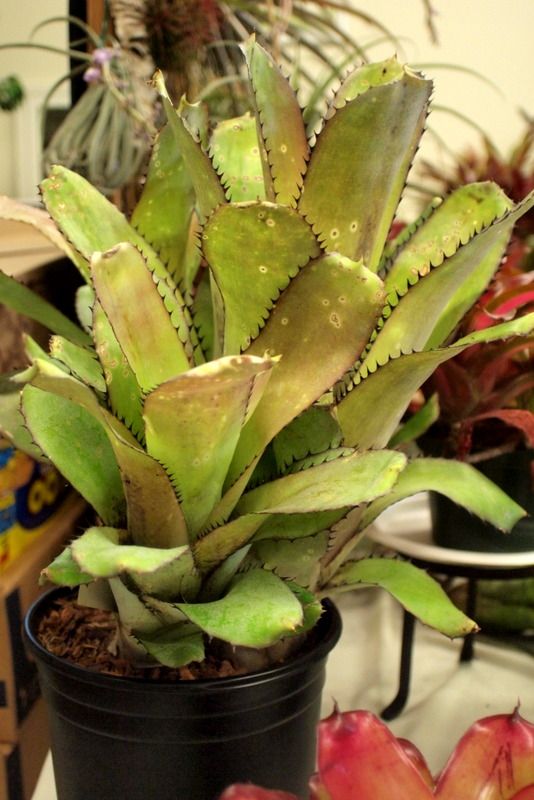 Chartreuse leaves, burgundy thorns = love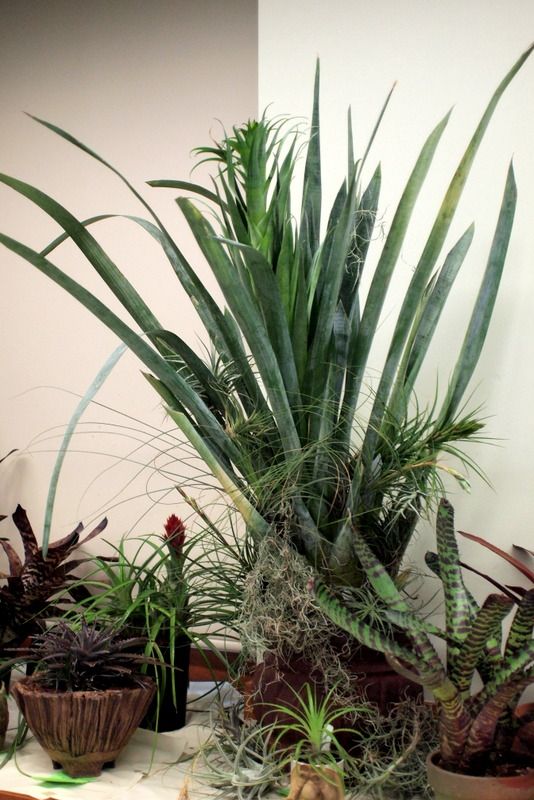 From the bromeliad table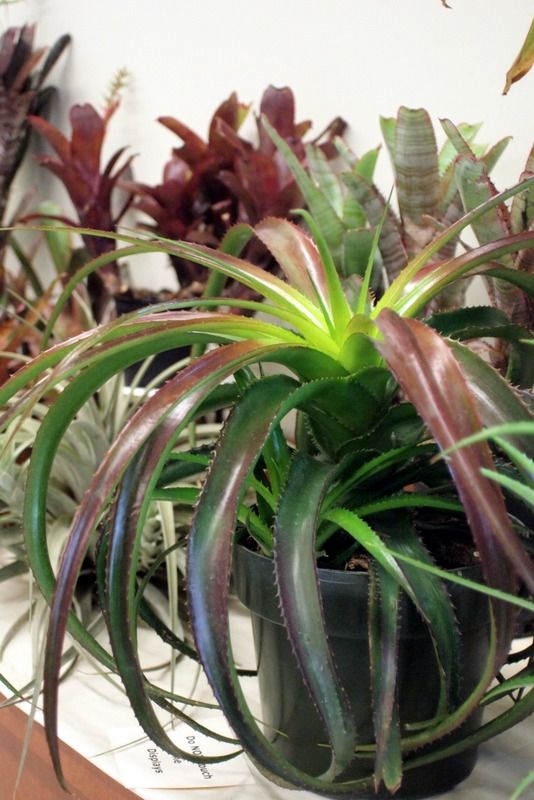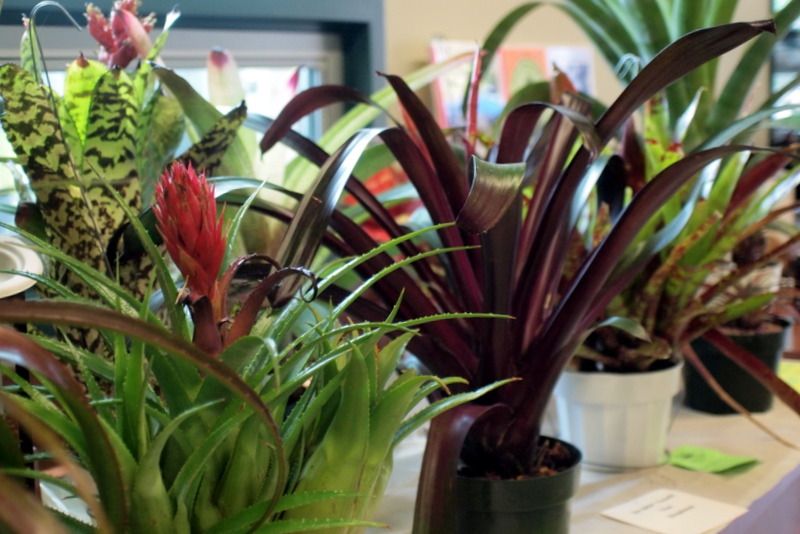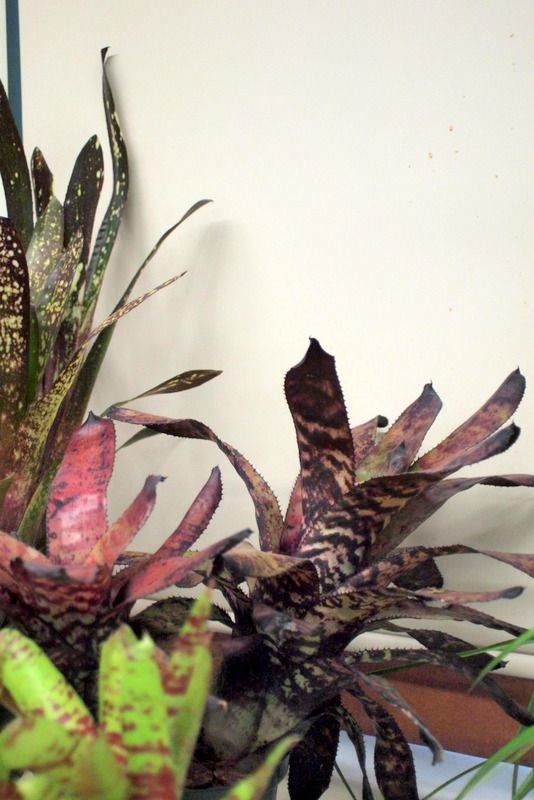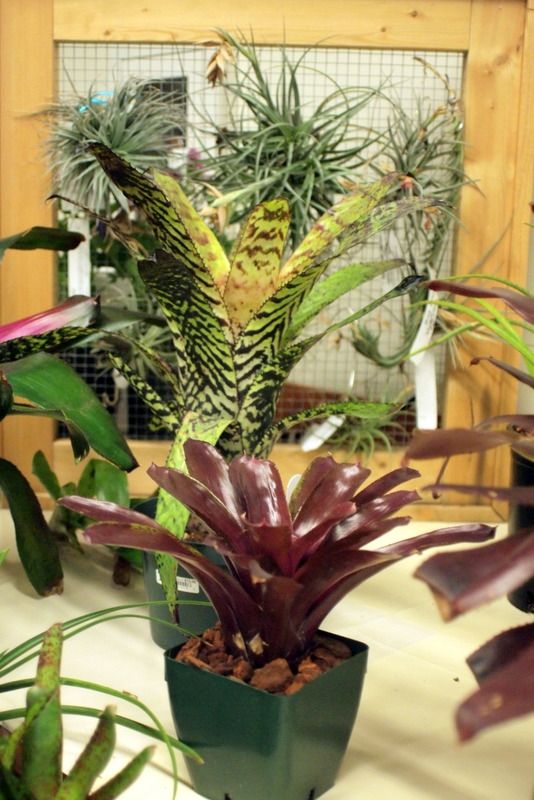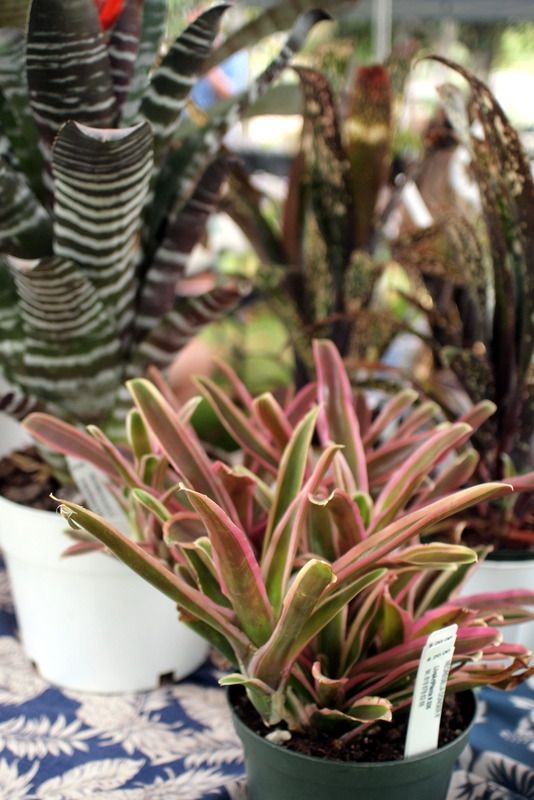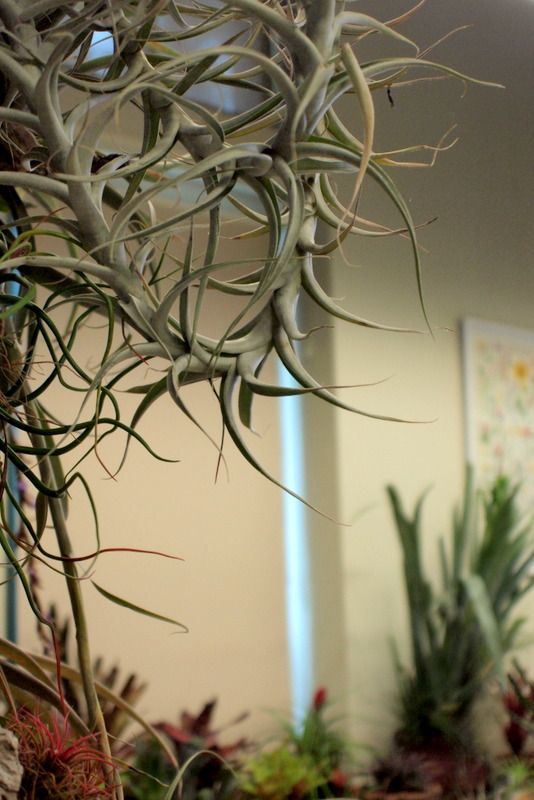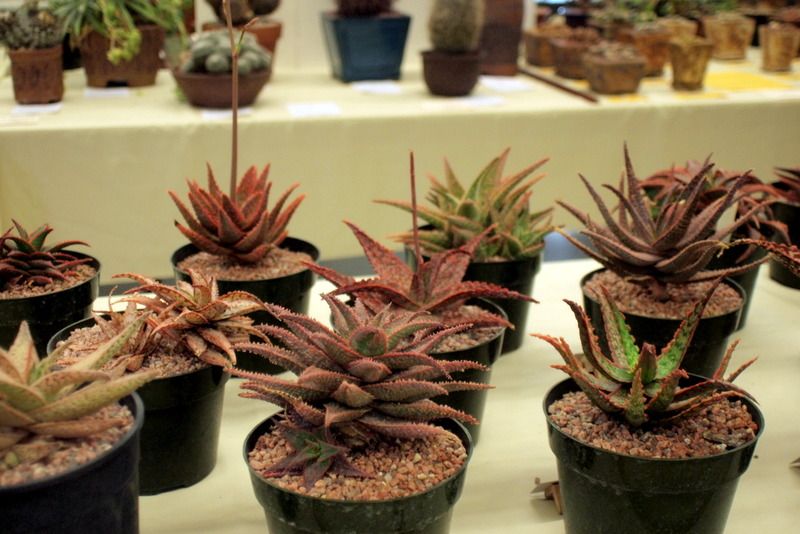 The aloe tables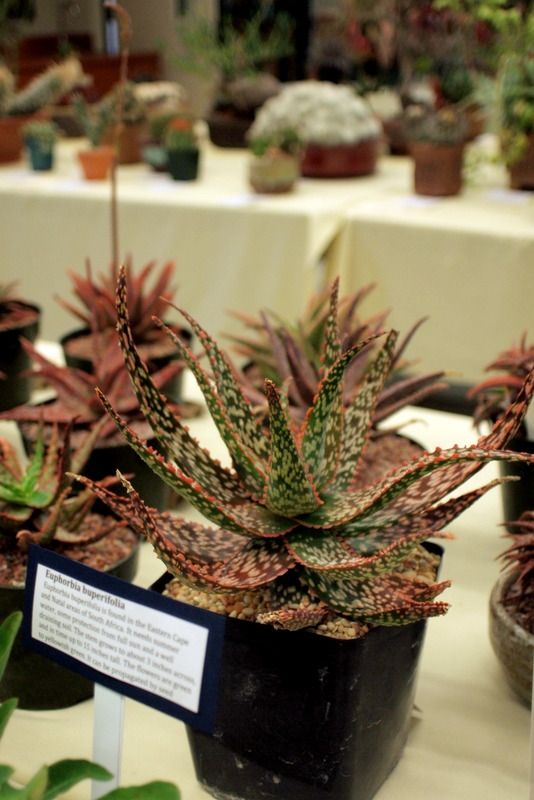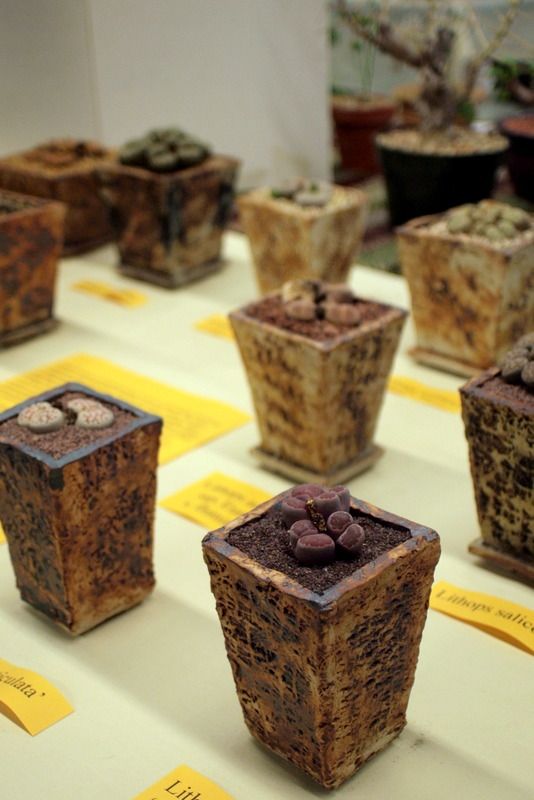 A Stonehenge of lithops
Yes, even in the plant world there are winners and losers. Well, actually, the caretakers of the plants are the winners/losers.
Plants don't care much about contests (except in the big, Darwinian sense).
The signage and information at this show was incredible.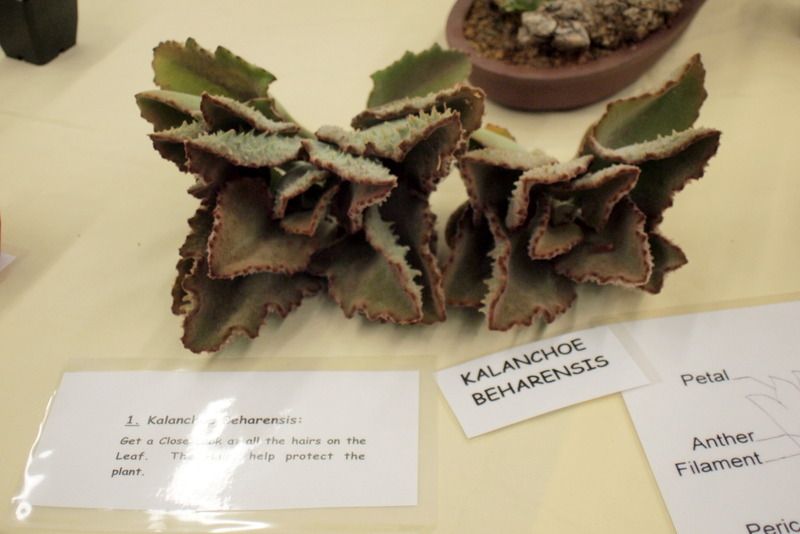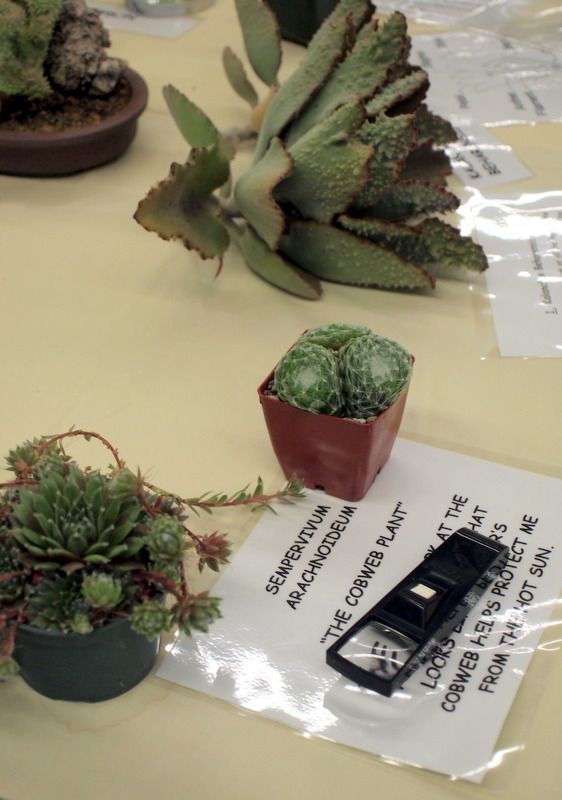 A section of the show was devoted to engaging kids, and it was beautifully done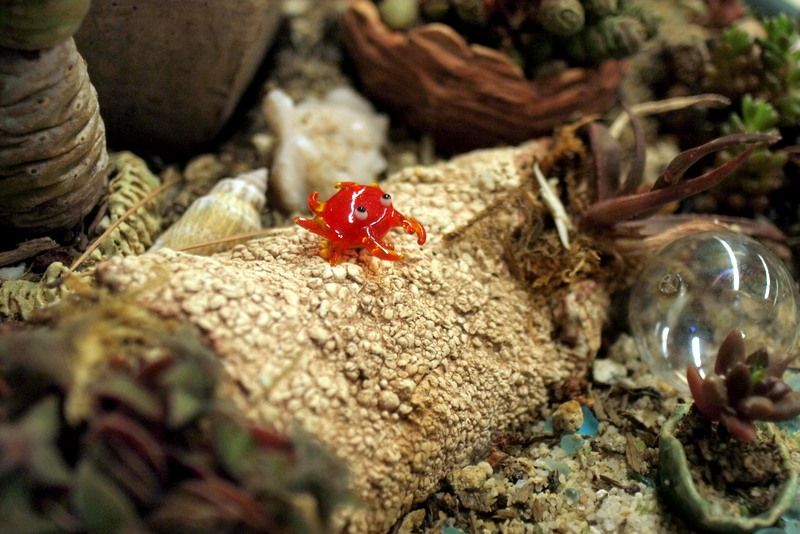 Kelly Griffin's Agave 'Snow Glow'
I should know this agave…(fingers drumming desk). Is it a cross of ferdinand-regis with scabra like 'Sharkskin'?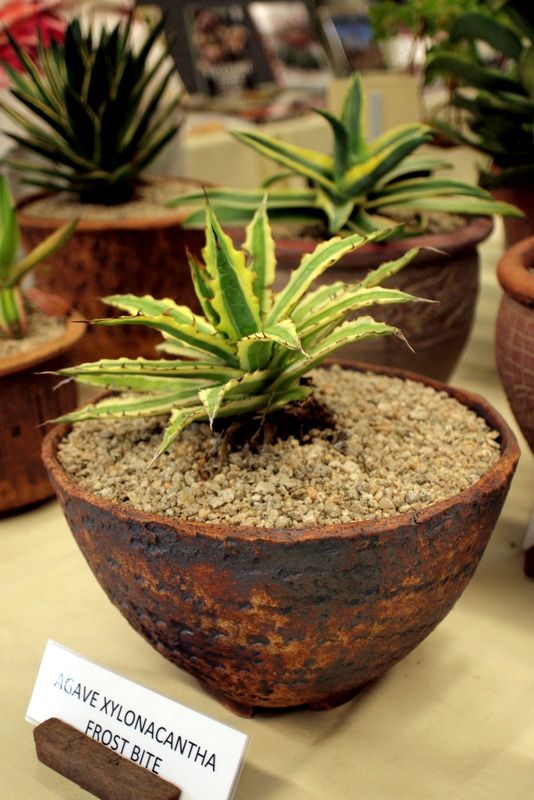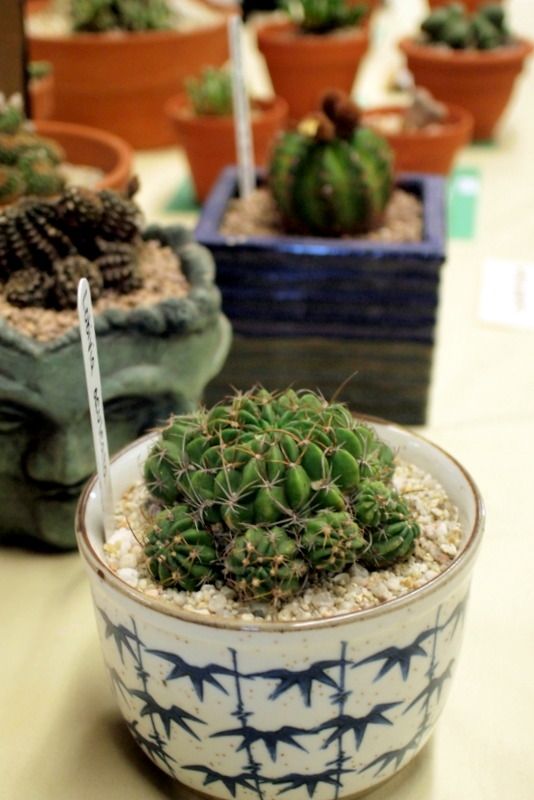 Cactus and succulent shows have a unique pottery vernacular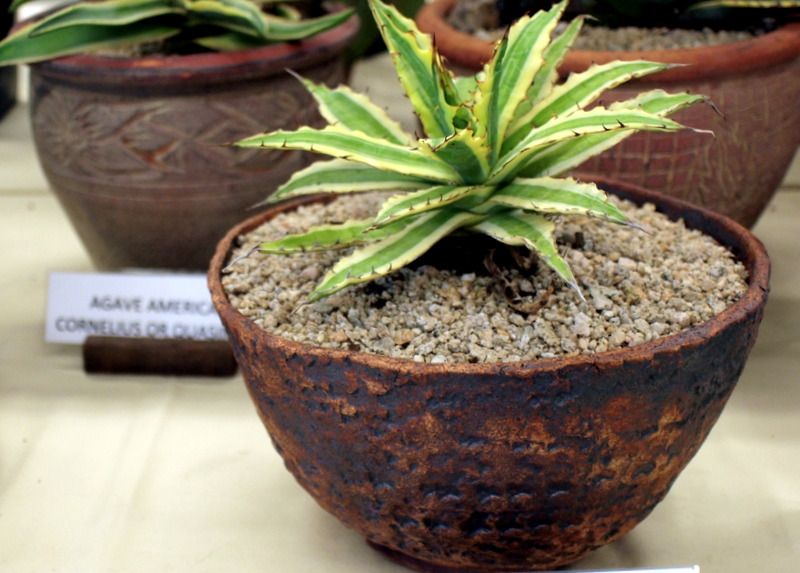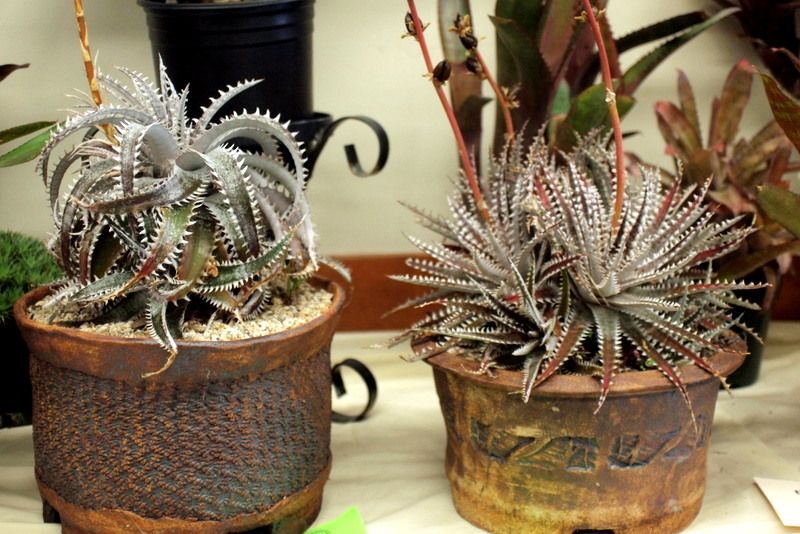 There were a couple of these agaves for sale. 'Blue Flame' is one of my favorite agaves, so I lingered over this one.
It is beautiful, but I think I prefer a cleaner variegation. So nice to occasionally walk away from temptation.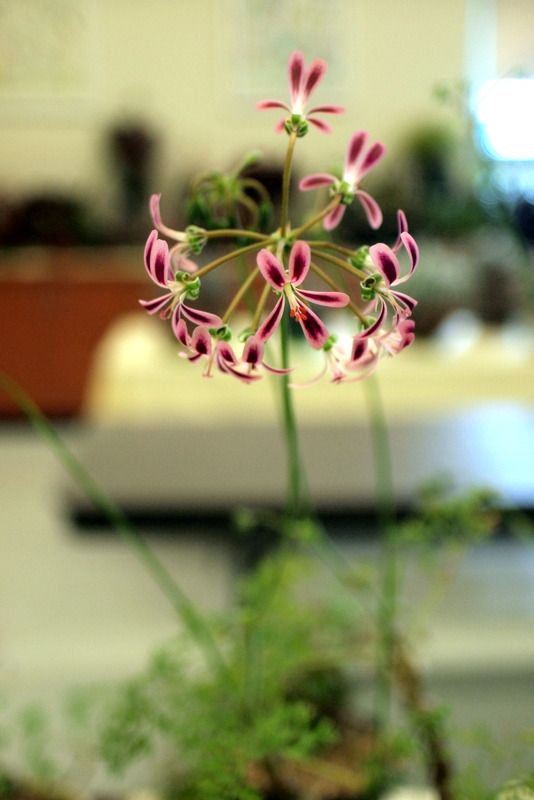 A show with succulents and pelargoniums — what's not to love?
>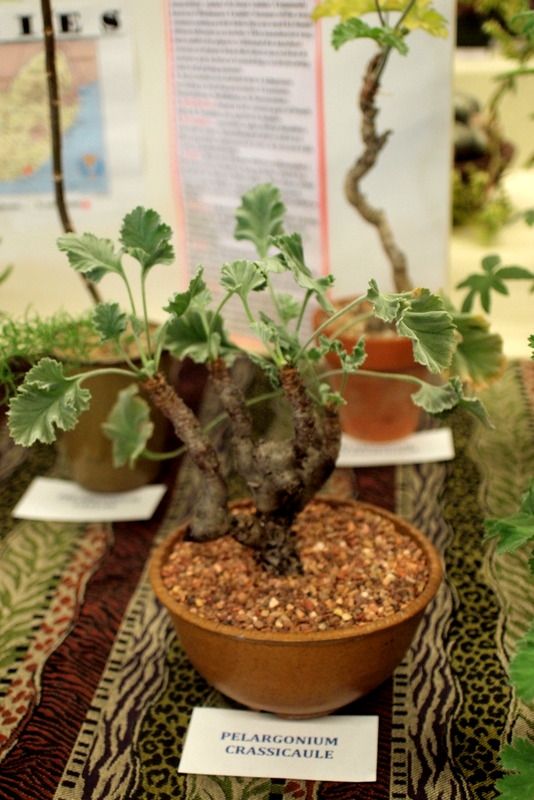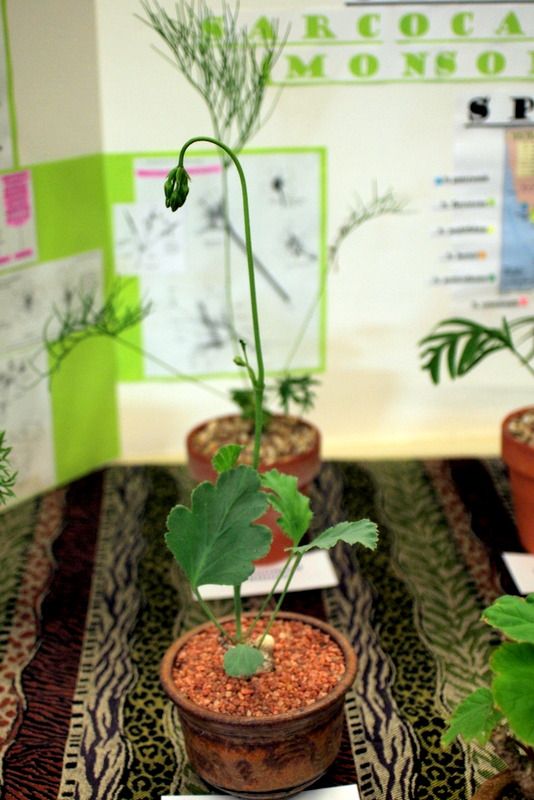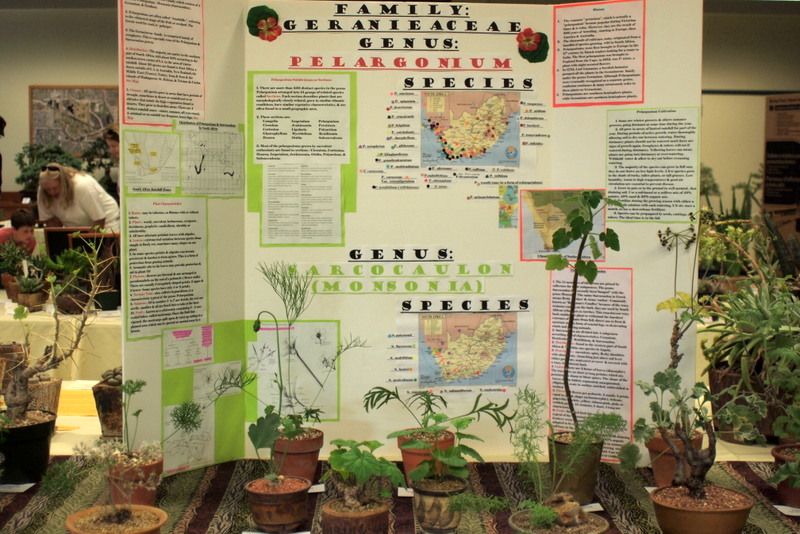 Here is where I got into trouble, a display in the plant sales area of dyckias and hechtias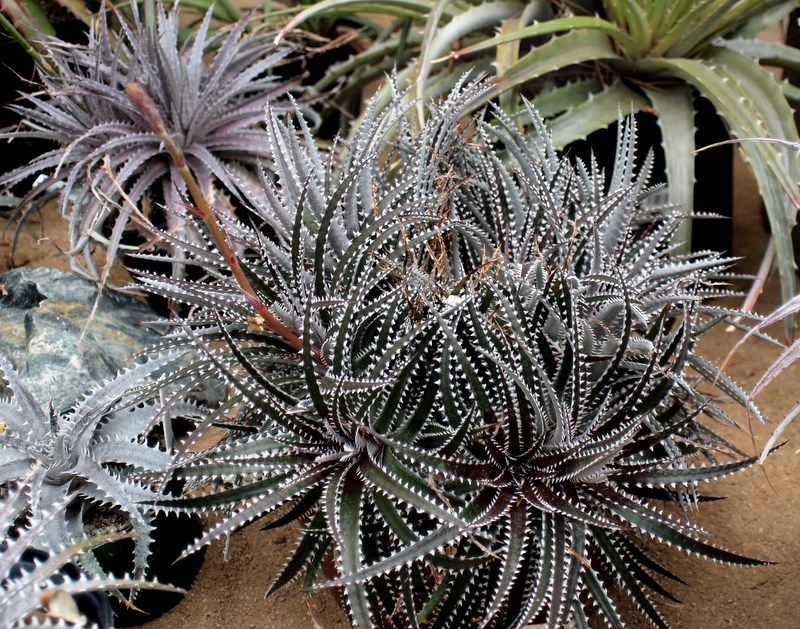 First off, I always mispronounce dyckia, like "dike" when it should be "dick." You can probably imagine an easy mnemonic device for that one.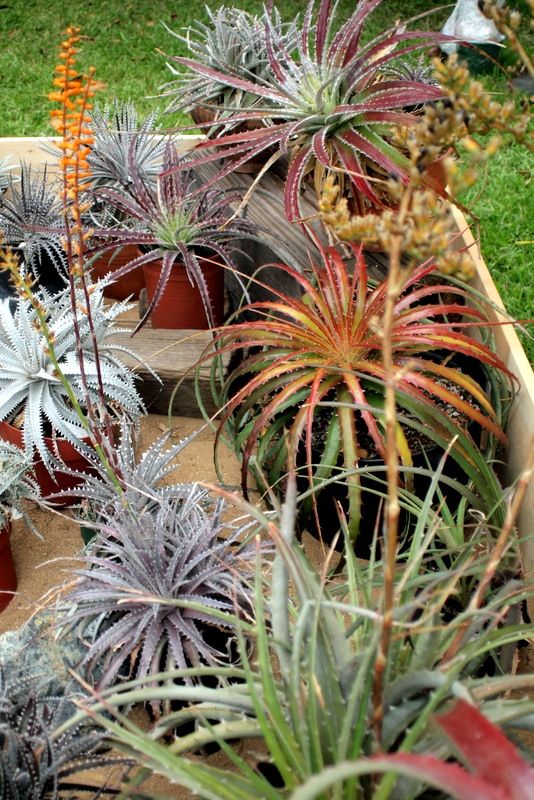 Second, I seriously coveted a plant that was off limits, display purposes only.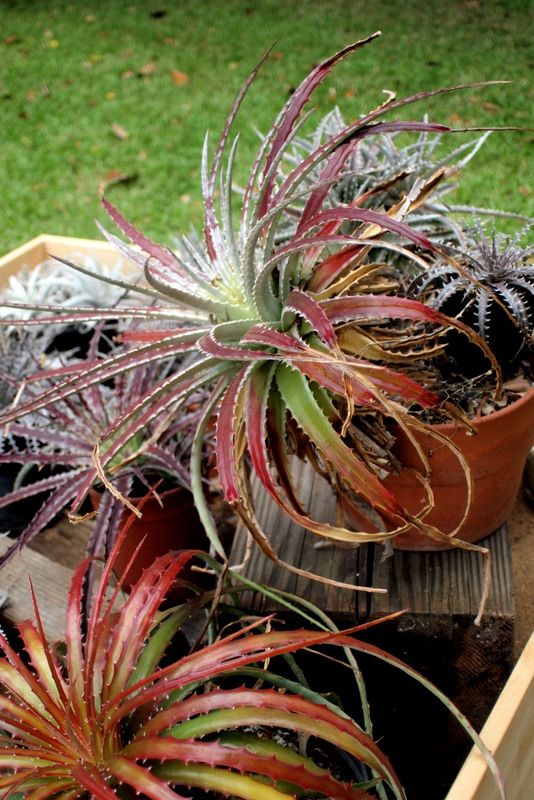 Hechtias, Mexican terrestrial bromeliads, are new to me, foreign and intriguing.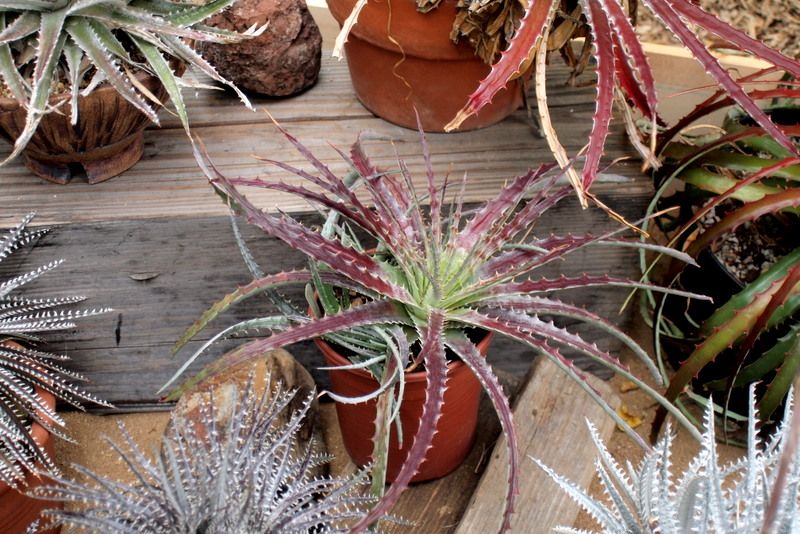 Bromeliad of desire, Hechtia glomerata.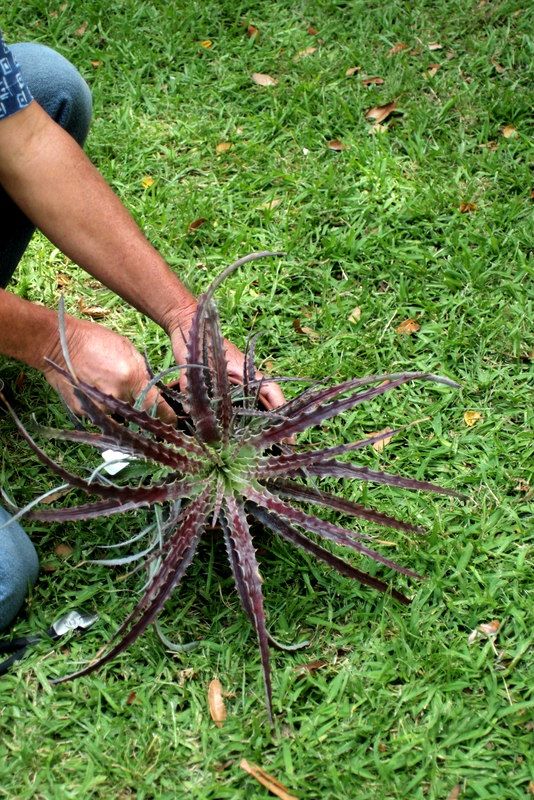 Plant people understand such infatuation all too well and are more than willing to work something out.
A pup of the display-only Hechtia glomerata was removed, tagged, and bagged for a very reasonable price.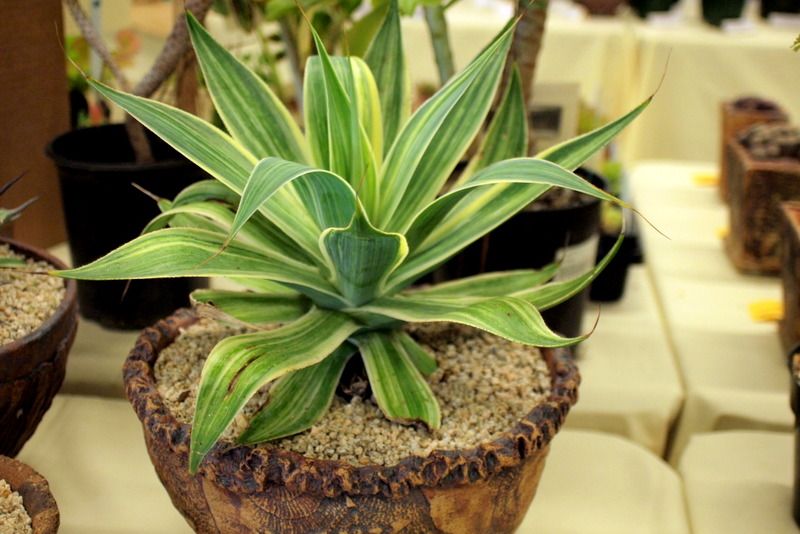 Last look at the one that got away, Agave 'Streaker.' I don't think I'd have the strength to pass this one up again.