I'm tying this ODP in with Loree's favorite plant of the week thread at Danger Garden.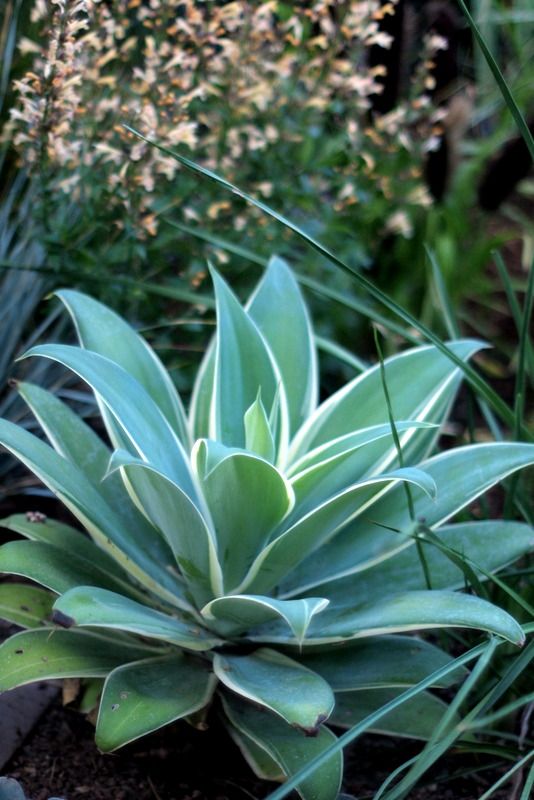 Agave attenuata 'Ray of Light'
I've noticed a theme to favorite plants. They're the ones that beat zonal odds or some foolish mishandling on the gardener's part. It's the latter case with this agave. I moved it roughly and hurriedly, in the wrong season, because I suddenly needed it right there. The lower leaves tell that story. But the luscious new growth it's since been putting out this summer is what makes it my favorite plant of the week. Even the anti-variegation crowd can't possibly begrudge what slim stripes do for agaves, right?
From the San Marcos Growers website: "This plant was discovered in 2003 by Graeme John Burton of Ohaupo, New Zealand as a vegetative sport of Agave attenuata 'Tandarra's Tiger' in a greenhouse in Hamilton, New Zealand. It received US Plant Patent 21,854 in April 2011."