Those of us who chase gardens and plants seem to divide into two camps: Those who enjoy art works in the garden and those who don't. Oftentimes, leaving out ostentatious decorative pieces is as bold a statement as their inclusion.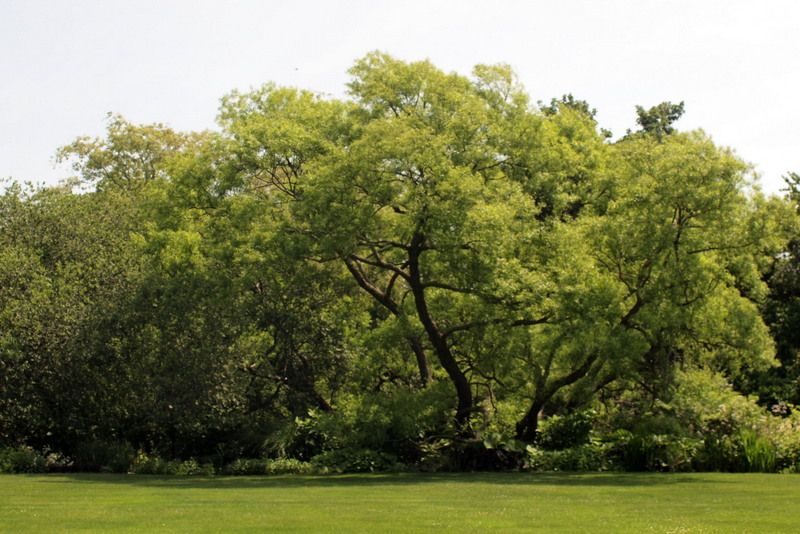 No need for any distractions from the muscular trunks of this tree in Connie Cross' garden on Long Island.

But because they are intended specifically as outdoor settings where artists can develop work in response to the site, places like Longhouse on Long Island, New York, and Cornerstone, Sonoma, California, can give the viewer an experience impossible for indoor museums to duplicate. Another example would be what the University of California Botanical Garden at Berkeley is doing with its ongoing exhibit "Natural Discourse."
Being a simple creature, always ready to be dazzled by anything that sparkles, what I unreservedly admire is the work at Cornerstone Sonoma of Andy Cao and Xavier Perrot. Whatever the theme, such as the harsh life of Chinese migrants working on railroads in 19th century America, these two never underestimate the seduction of glittering surfaces. I love the gleam, the reflectivity, the shimmer, the swirl, the sensual results achieved with simple industrial materials — heck, I love everything I've seen by Andy Cao and Xavier Perrot.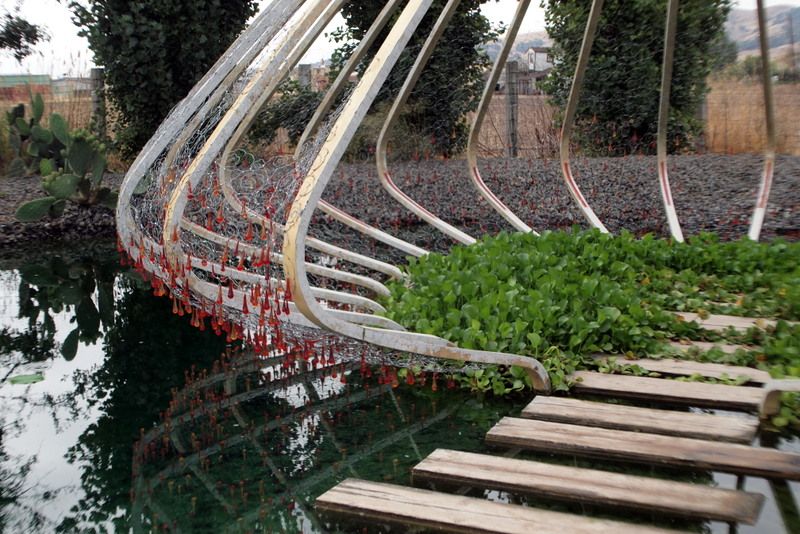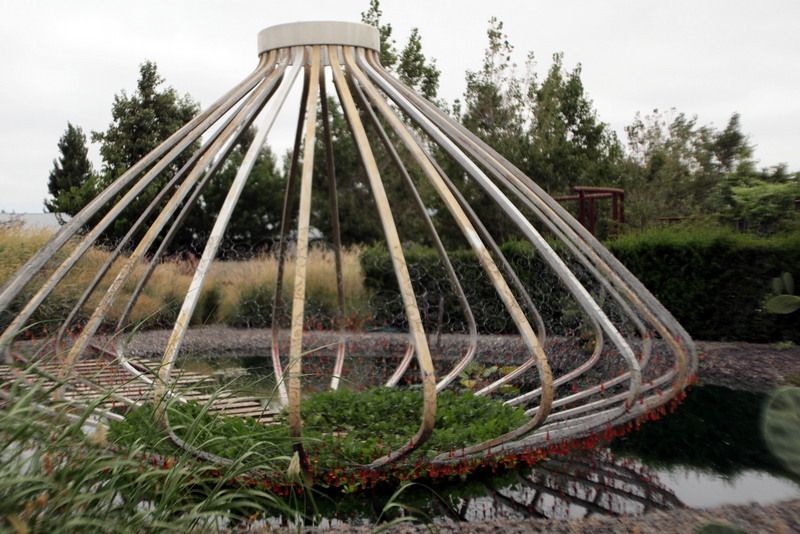 "Red Lantern," Cornerstone, Sonoma, California

But not all artists choose the glittery approach. At
Longhouse
, a sculpture garden on Long Island, New York, Yue Minjun's "Chinese Contemporary Warriors" stayed with me long after the visit. I don't keep up with contemporary art, so hadn't heard of this Chinese artist famous for his "laughing man" series. From what I've read since the visit, laughing maniacally seems to be the only response left for this artist after the heartbreak of
Tiananmen Square
. All I sensed at the time from the figures was a forced and disjointed communal gathering that resulted in an eerie isolation, which the enclosed setting of hedges on an austere groundwork of gravel reinforced. Very spooky and very sad.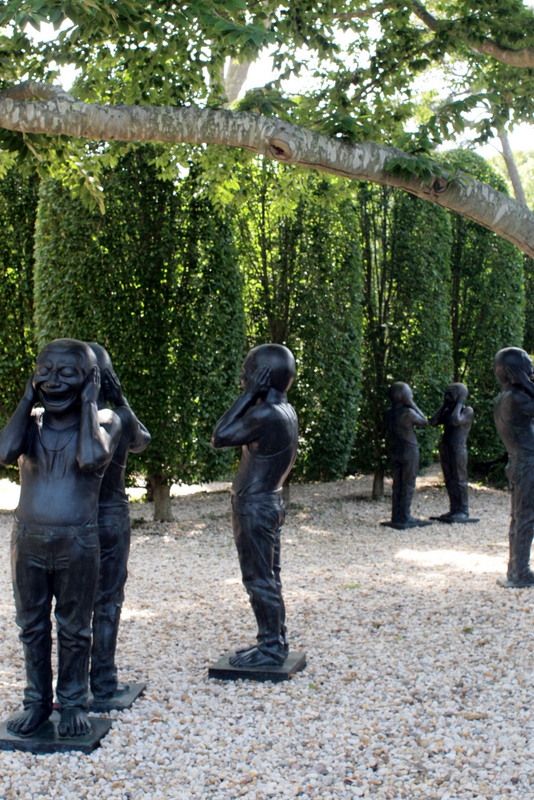 Yue Minjun's 'Chinese Contemporary Warriors,' a cynical riff on the terracotta warriors

Two very different approaches, one that attracts and one that repels, yet both had me wanting to know more about these artists and their work.