I potted up some offsets from Agave desmettiana 'Joe Hoak' yesterday, and Pam's focus on leaves the 16th of every month was all the occasion I needed to show off the proud agave mama and her pups. That Vanna White of cats, Evie, knows instinctively where the camera will be pointed. Rather than keep shoving her off the table, I relented. Evie and the agaves.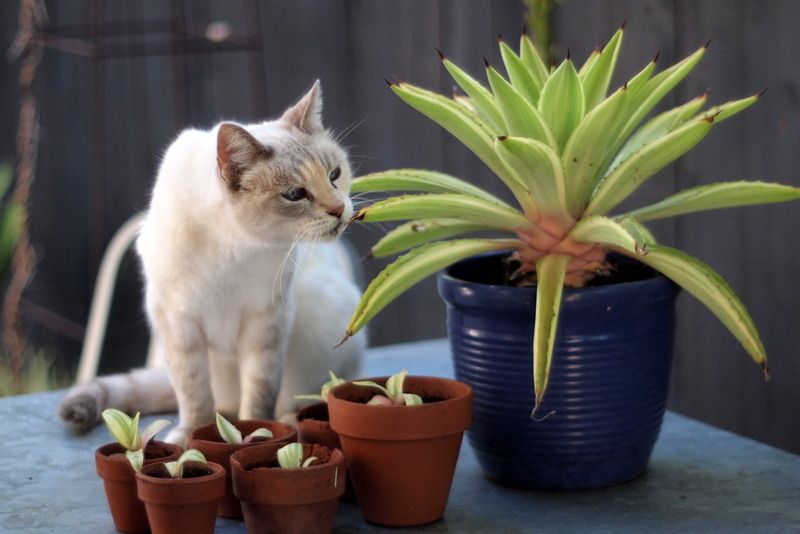 I think Evie prefers agaves to me scratching her cheeks now.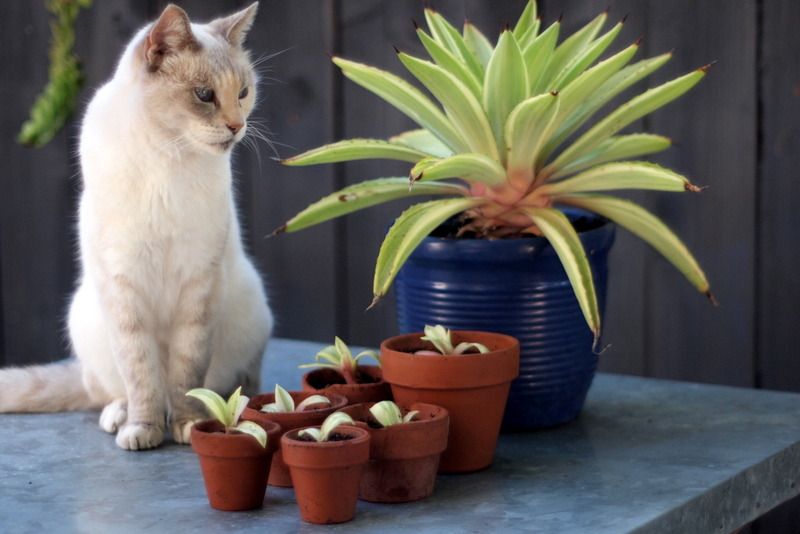 She's got that vapid, showroom expression down pat, don't you think?