What occupies my thoughts on the garden for next year this hot Sunday is nothing more earth shakingly consequential than planning the beginning of a smallish spine of shrubs to snake through bays of herbaceous stuff.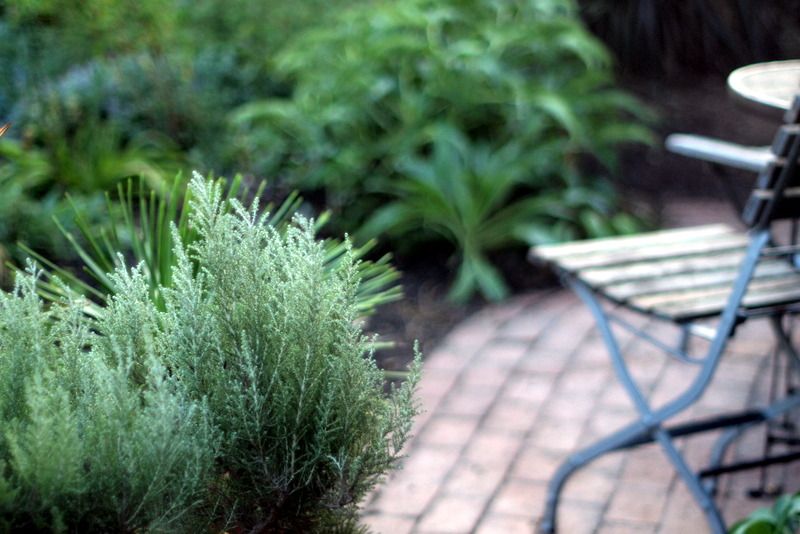 Ozothamnus 'Sussex Silver' moved into the back garden last spring, after proving its bonafides in containers I neglected most of 2012.
A note on a Flickr photo suggests that this evergreen shrub is possibly a hybrid of Ozothamnus hookeri and O. rosmarinifolius, first discovered at Wakehurst Place in Sussex, England.
Wonderful, whipcord texture to its tiny leaves, which stitch along the stems like fine embroidery. Shrubs are due for a comeback in my garden, though they'll be on the smallish side this time around. I love the bumpy topography they create. I have to admit I have been seduced by Oudolfian visions of flowering meadows, but a long, dry, frost-free growing season isn't the ideal climate. It's been a long time since cistus grew here, too, and I miss that resiny scent on a hot summer day, so Cistus 'Snow Fire' is coming in the mail, due any day now. Finding tough, beautiful shrubs is the easy part. Australia is loaded with them. And what could be tougher than a shrub with the nickname "Kerosene Bush"?