My garden has lived through lots of them and will most likely continue to do so while I'm in charge. The latest awkward age involves a flowering agave and a young tree. Or maybe it will be a shrub. Neither the Acacia podalyrfolia nor myself can make up our minds yet. So far the Pearl Acacia is a little too beamy widthwise to prune out the lower branches and train as a tree, which will become an important issue when all the aloes I've planted here are ready to bloom. At that point (maybe this year?) there ideally should be a high canopy. Even so, for now I think we're both leaning more toward shrub than tree and possibly moving the aloes elsewhere. What's certain is that until the agave finishes flowering and expires, things will be looking a bit chaotic in this corner of the front garden. Watching the agave send that bloom stalk roof-high, I was reminded of a chat I had with a nurseryman, who felt that aloes were gaining favor over agaves with the public because they didn't inflict such drama on a garden (flowering, death, and then a gaping blankness). I prefer to view the death of an agave as an act of creative destruction, and can't wait til I haul out the carcass.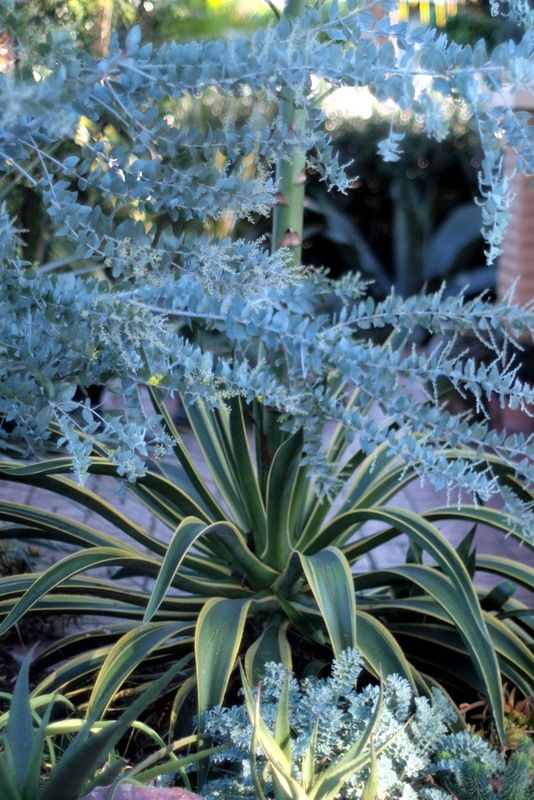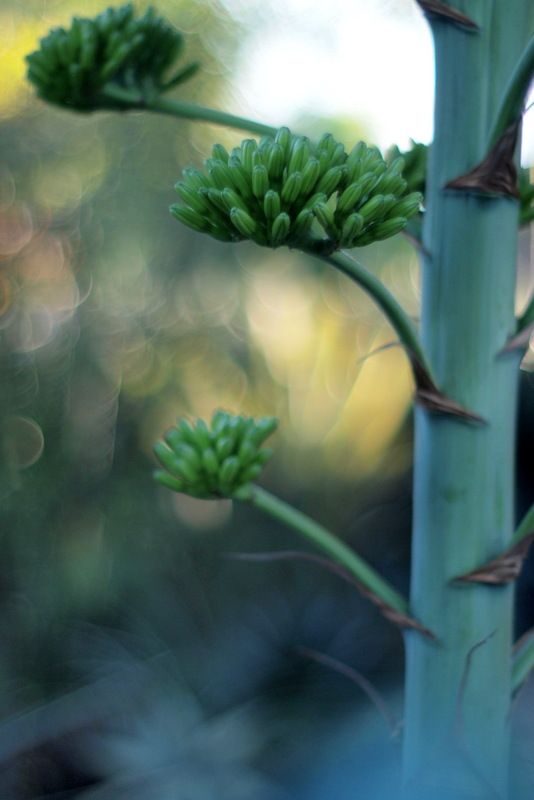 Here's the awkward part, the Pearl Acacia and agave getting in each other's grilles.
While I've been distracted by the flag pole of an agave bloom outside the front door, I failed to notice what the acacia was up to. Was I catching a glint of lemony yellow as I raced from the car to the back office to deal with the merciless deadlines I've had the past couple weeks? Nah, must be eyestrain.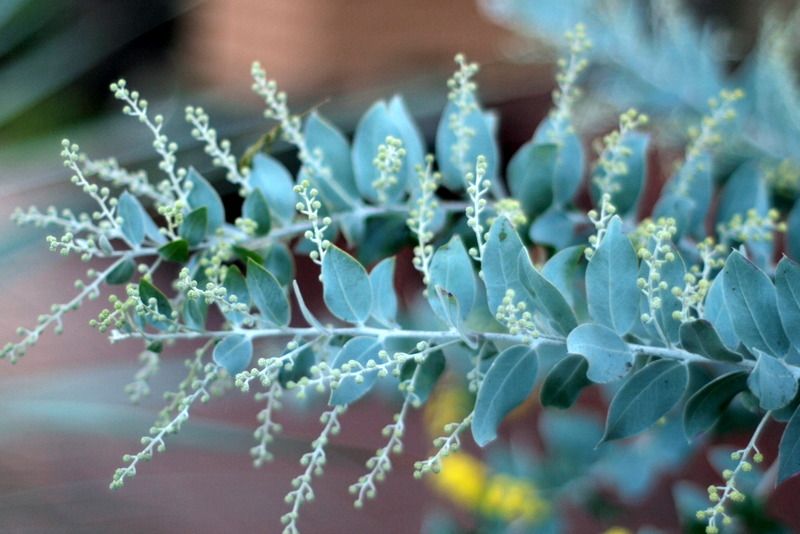 Not yet two years old, planted as a small cutting, the Pearl Acacia was already budding up for a late winter/spring bloom. After all, this Australian evergreen is well know for its fast growth.
Still, it was a bit surprising to see the branches already studded with flower buds in November.
Early this morning I took a closer look at the flashes of yellow and found these.
Watching its mad dash to bloom, I can confirm that this tree/shrub's reputation for speedy growth is well-deserved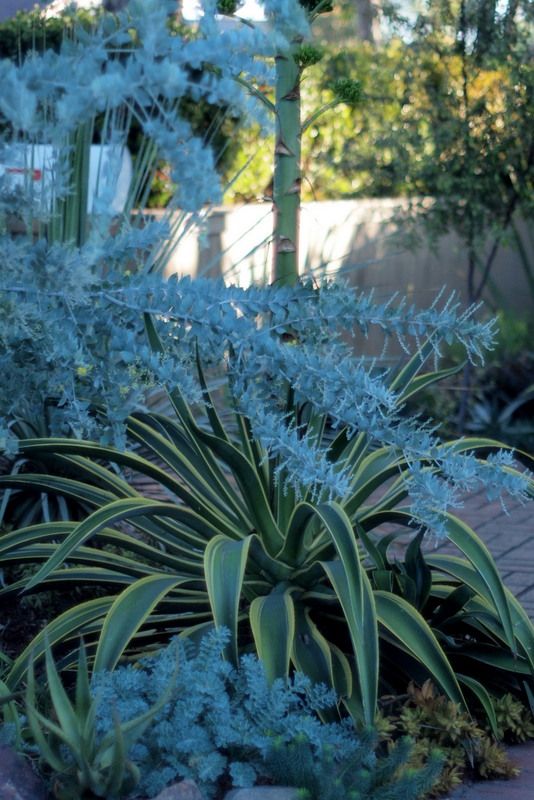 What's that catty old saying, "Your lack of planning is not my problem"? This beautiful, quicksilver tree reminds me of it every time I pass it now.